Summer Term
The Summer Term is always filled with excitement and reflection.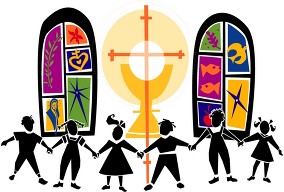 Easter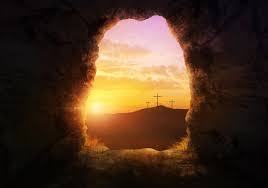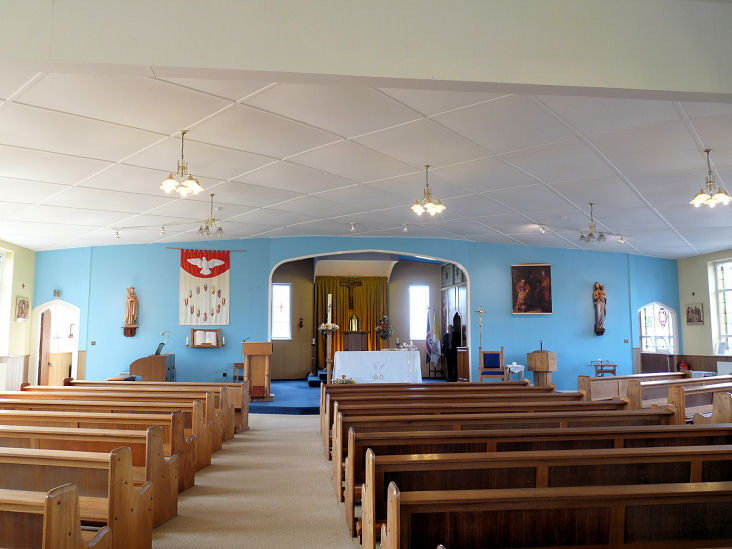 Class 2 presented an assembly about Holy Week and the Resurrection of Jesus, retelling the events through the Stations of the Cross.
The Crowning of Mary
The children, staff, parents and governors gathered in prayer and song to worship Mary as our Sacramental Programme children crowned Mary. The whole school brought in flowers which were placed at Mary's feet during the liturgy. During the liturgy, our School Chaplains read some prayers.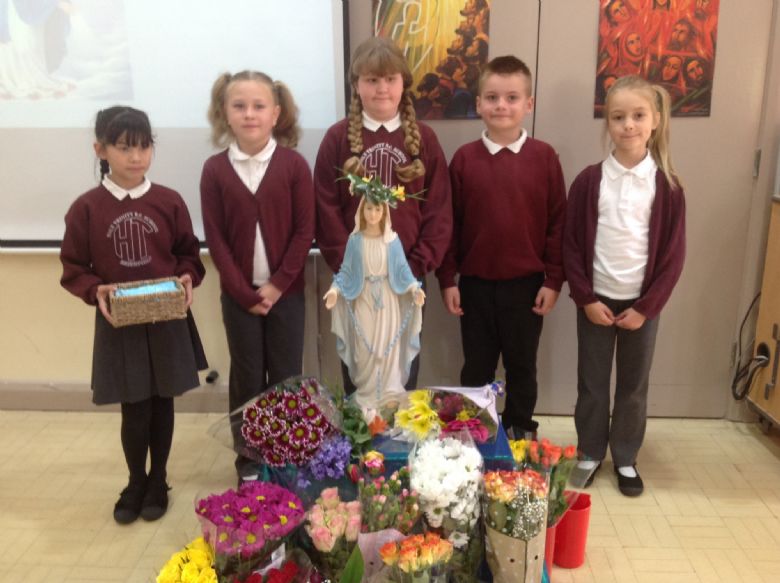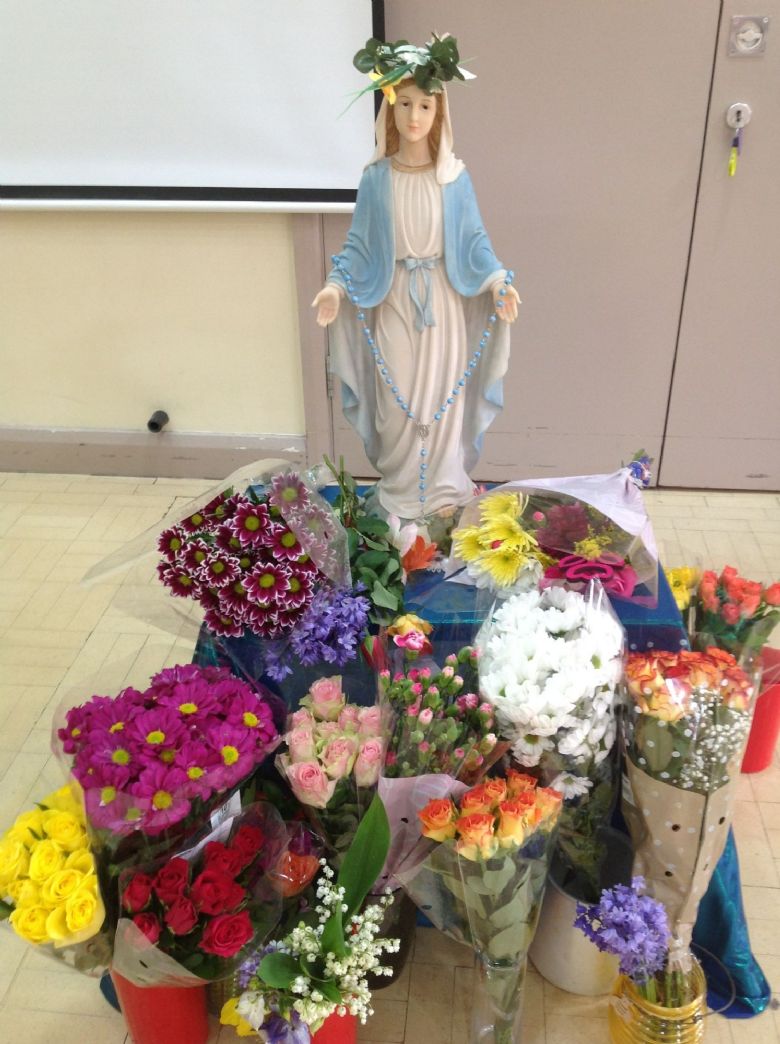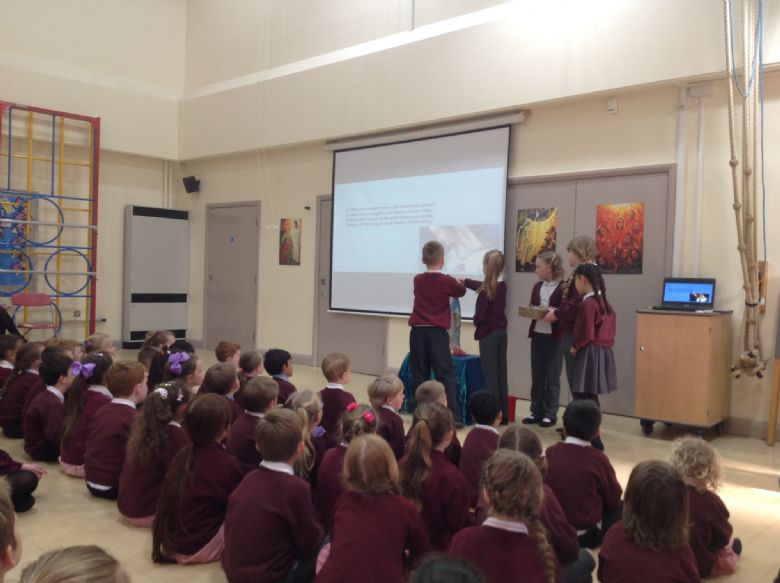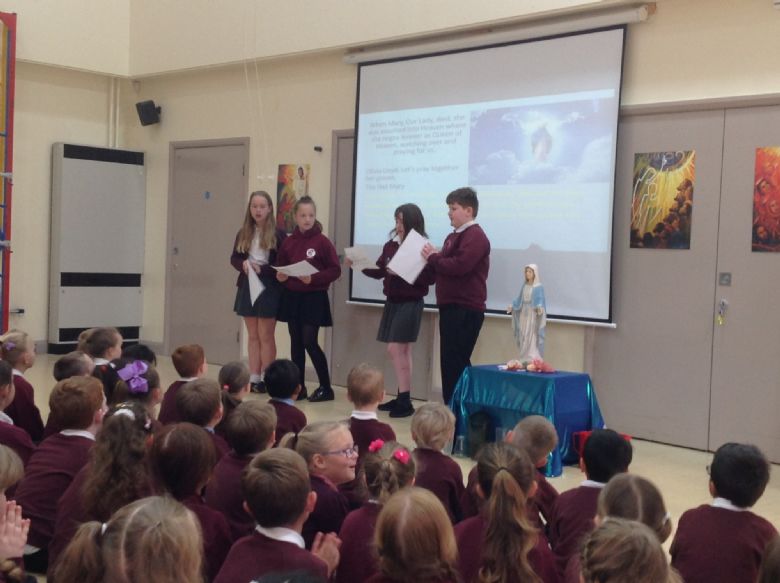 Ascension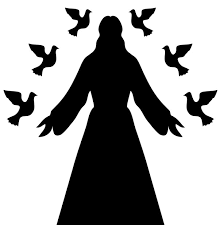 Pentecost
Along with our friends, families and parishioners, the whole school celebrated Mass. It was a beautiful and well attended service. The children in Class 3 acted out the first reading, took part in the offertory and served on the altar, Year 5 read the bidding prayers and readings and Year 6 had made prayer cards for their Seeds in Reception. These were then taken home with them to pray with their families.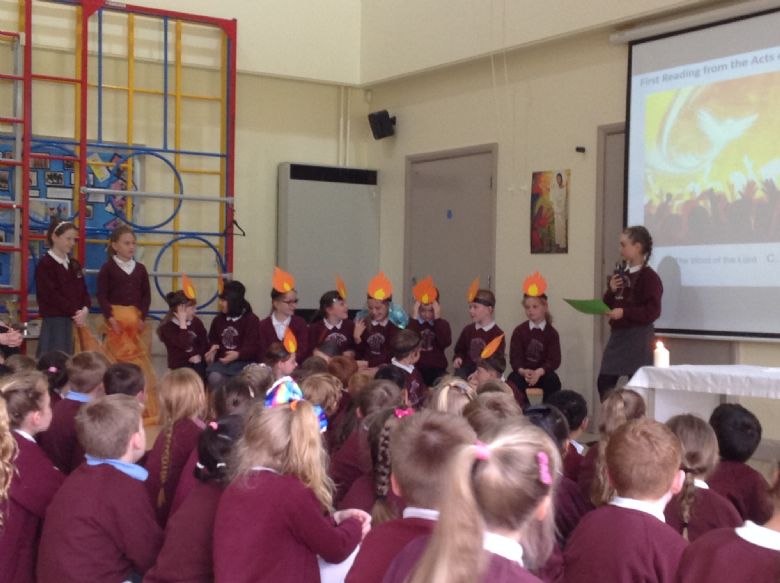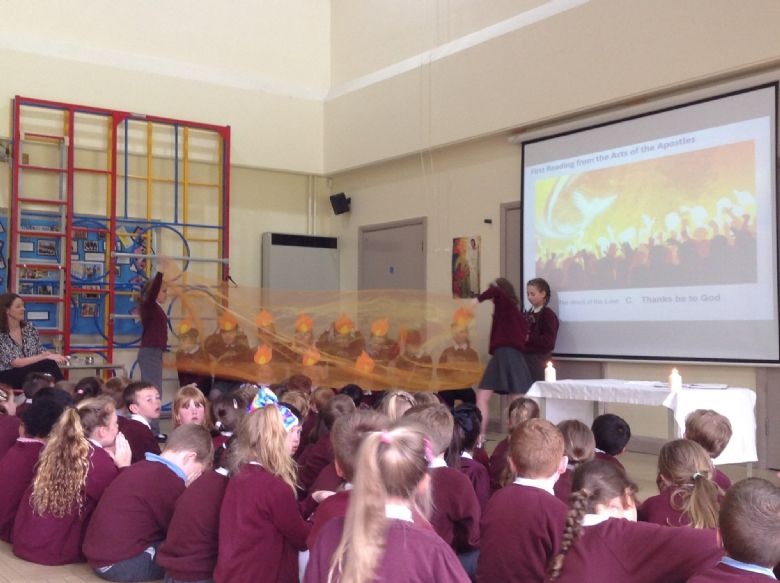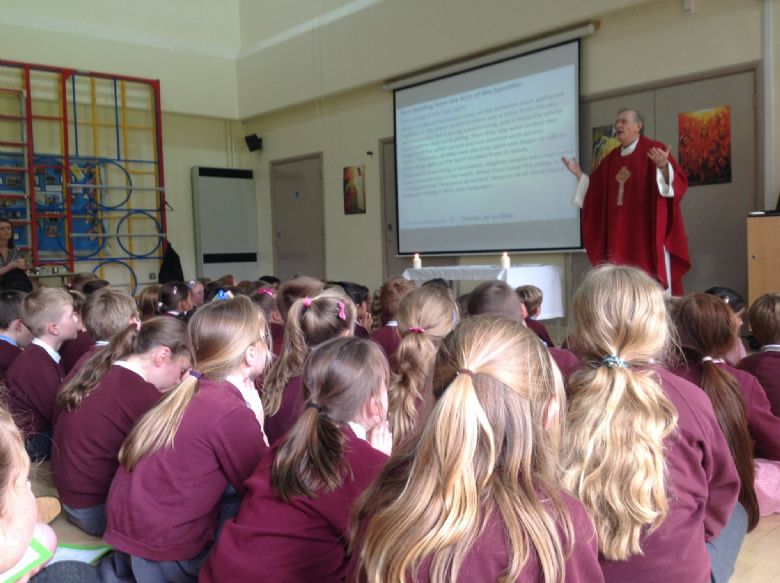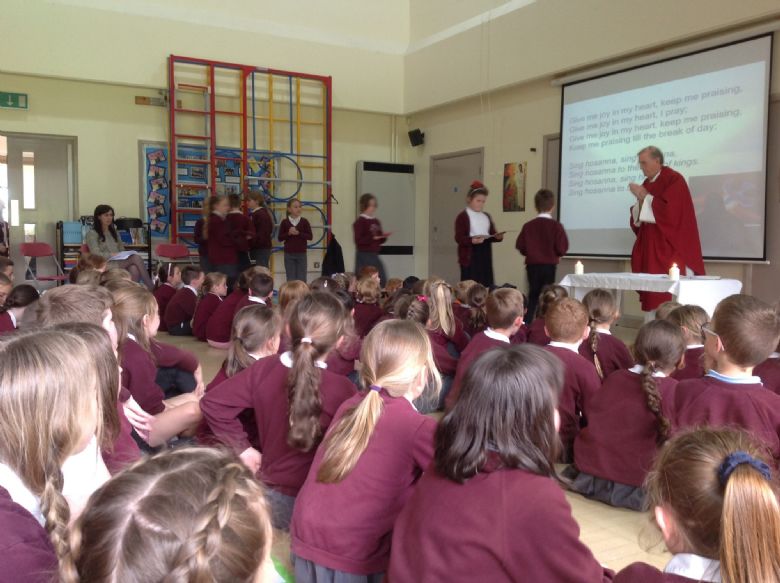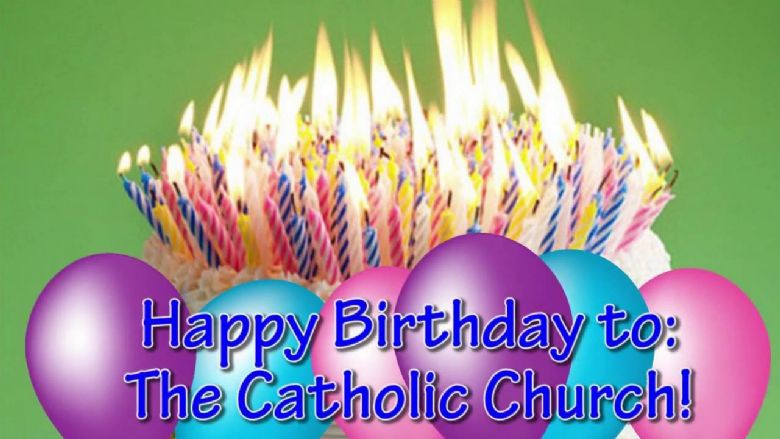 Leavers
Our Year 6 children work together to create a beautiful Leavers' Mass, complete with their own thoughts, prayers and reflections. It is a wonderful opportunity to see how our amazing children have grown over their years with us and send them on their way, ready for the next stage!