Summer Activities
SUMMER FITNESS CHALLENGE 2020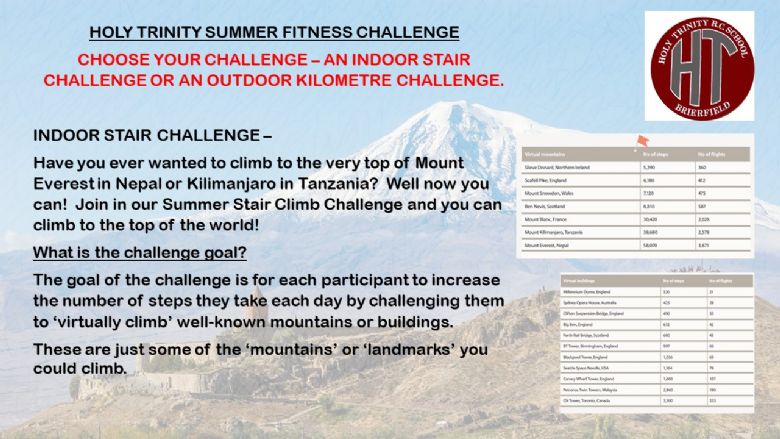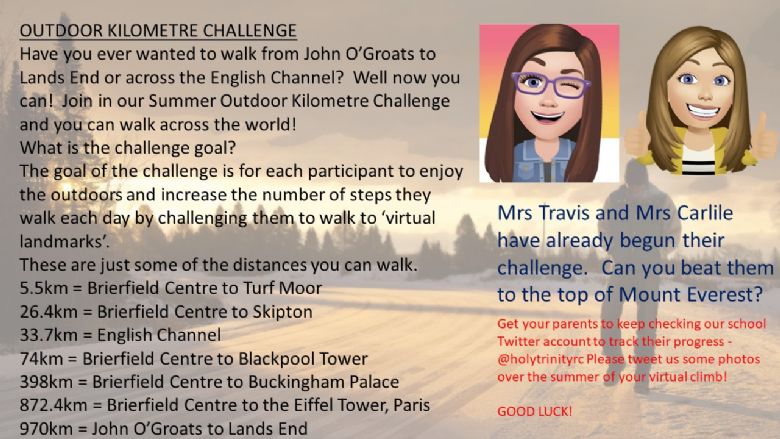 SUMMER READING CHALLENGE
This year, the Summer Reading Challenge's Silly Squad will celebrate funny books, happiness and laughter. Children taking part in the Challenge will join the Silly Squad, an adventurous team of animals who love to have a laugh and get stuck into all sorts of funny books! It's free to sign up! Please send us some photos of you reading in 'silly places'. We would love to see what you are reading. Click on the link below to see more information.
https://summerreadingchallenge.org.uk/
Virtual 1 Mile Run / Jog / Stroll
Children and their families and friends are invited to run or walk 1 mile and record their best time in doing so. One point will be earned for registering your run / walk for your school. NOTE you can only earn a maximum of one point per person per school however you can still upload a faster time if you improve over the 6 week summer holidays - your own personal best.
Medals will be presented to the fastest 3 boys and girls in each age category.
To register your 1 mile activity / upload your time use the following link https://docs.google.com/forms/d/e/1FAIpQLScGHcwAE4S0HFzTffpt-XRZ35zu8vsRvipKgDysTvXSnCcZRA/viewform?usp=sf_link