Summer 2
Religious Education
Year 5 Class Assembly
As it is the month of June, we remember the Sacred Heart of Jesus in our prayers. We talked about this in our class assembly to the school and our friends and families. We also talked about our new RE topic, 'Called to Serve'. We asked the children to think about how they could serve others as Jesus reminds us that it is better to serve than to be served.
Jesus reminded us in Mark's Gospel (Chapter 10:43) that
"Anyone who wants to become great among you must be your servant"
The children also sang a song for the other children to join in with which calls us to serve...As for me and my house.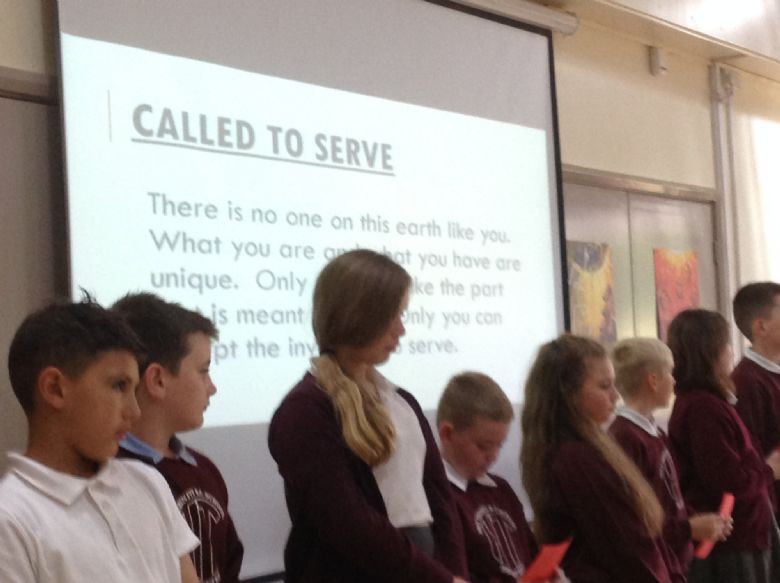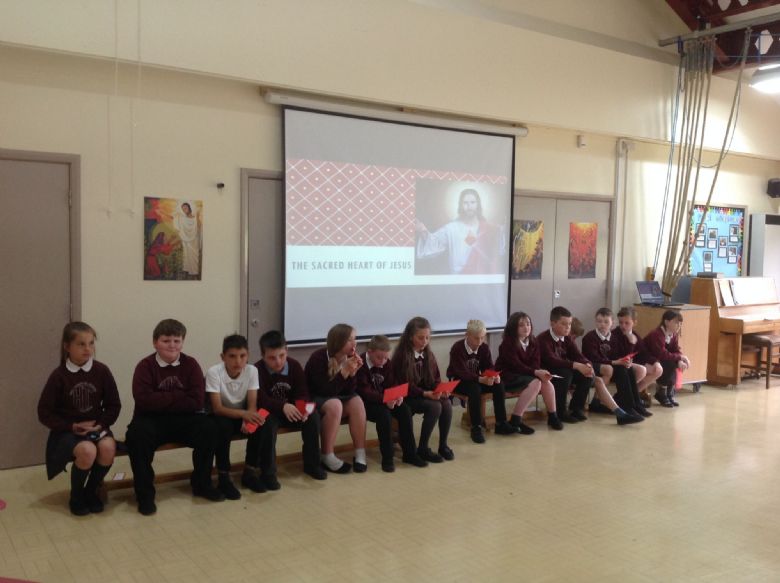 PE and Sports
Year 5 had the opportunity to partake in a duathlon at the Steven Burke Cycling Hub in Barrowford. Despite the odd shower of rain, the children had lots of fun and showed great determination. Mrs Carlile was particularly proud of the way the children supported each other and showed great team work and sportsmanship. Thank you to Fiona Callahagn, our Pendle SGO who organised the event and also provided transport for us.
We all had a great time!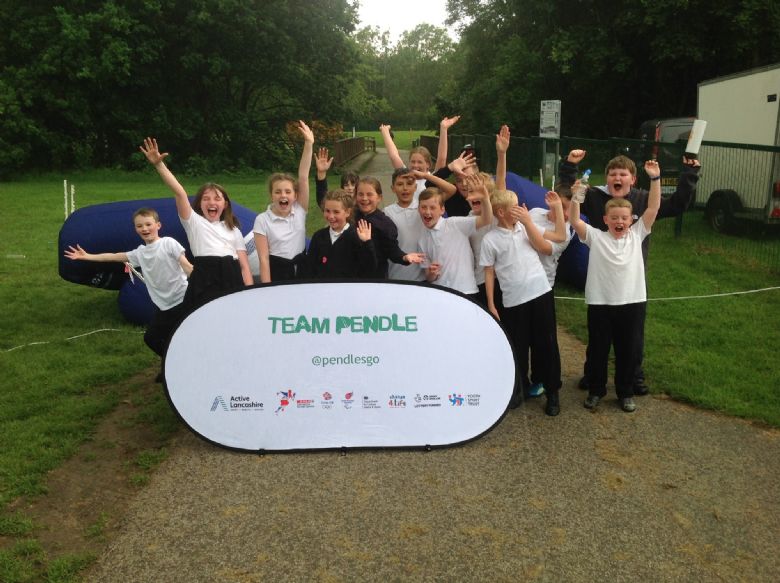 Eager to set off on our bikes!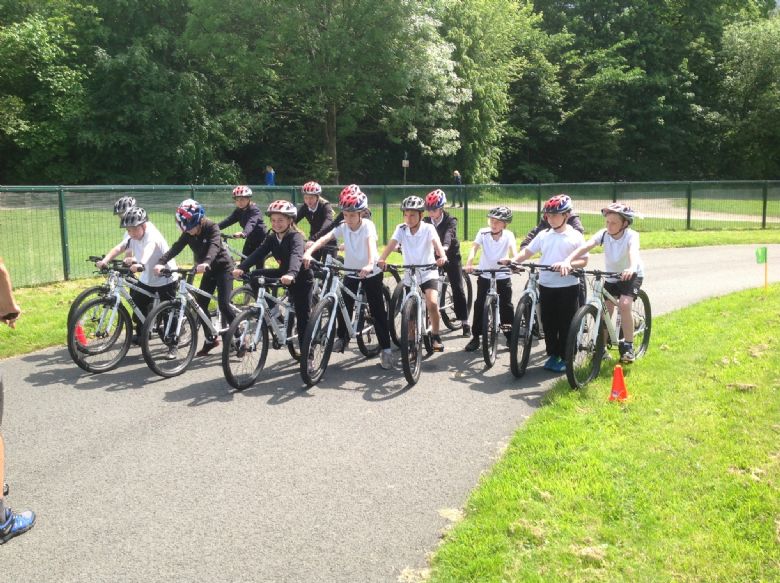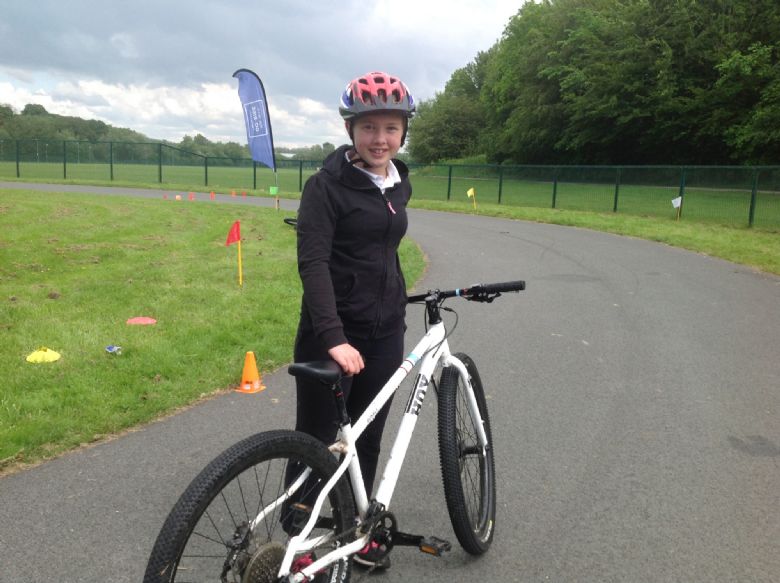 The Winners!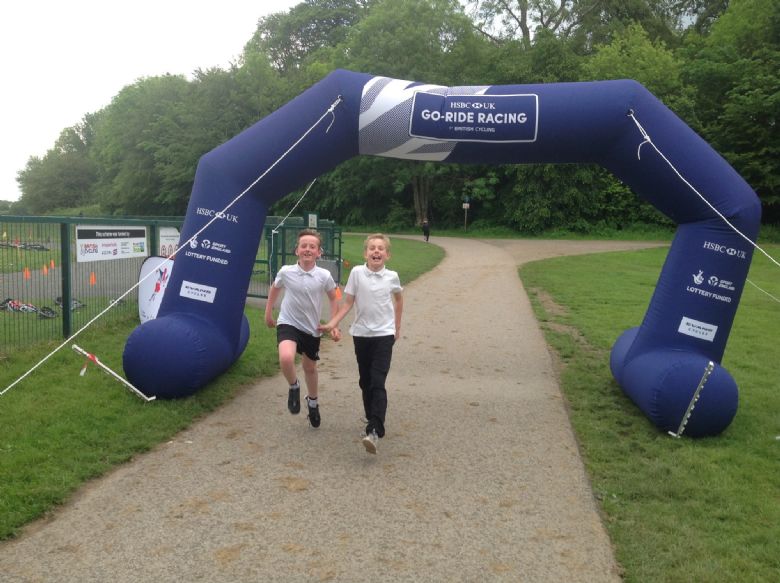 Our fantastic photographer!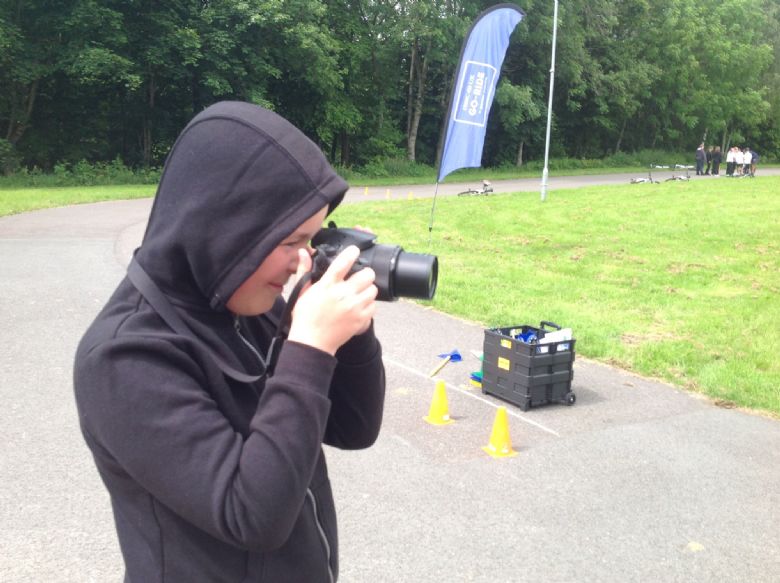 The most amazing team spirit and support. Well done everyone.