Spring 2
CYCLE A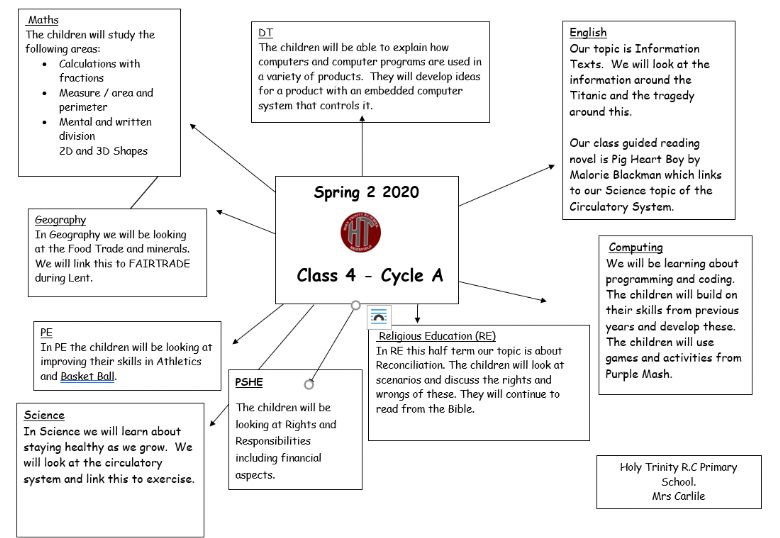 CYCLE B
#BETHECHANGE - STEWARDSHIP
What a great way to end our term. Year 5 organised a non-uniform day to raise awareness and funds for #BeTheChange and to help look after God's creation as we are all Stewards of his world. We raised £77.90 and have spent some of that adopting a sea turtle from the World Wildlife Fund. We are very proud of what we have achieved as this was part of our Lenten Almsgiving.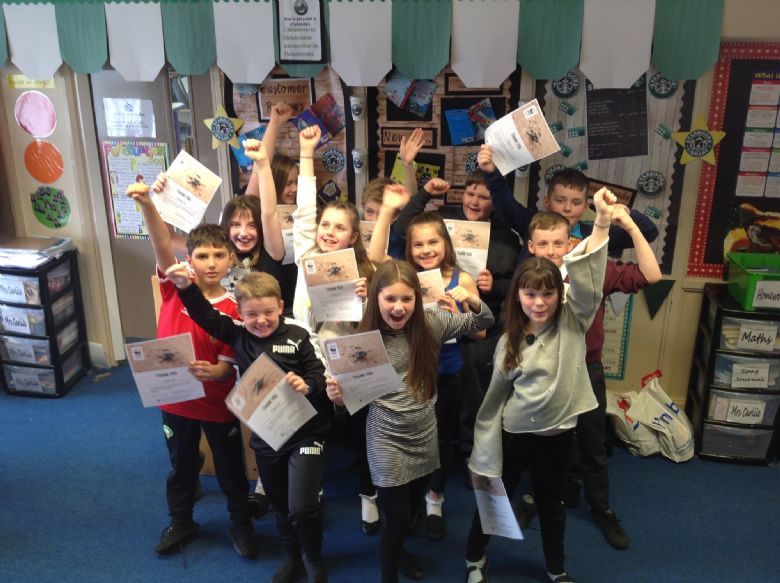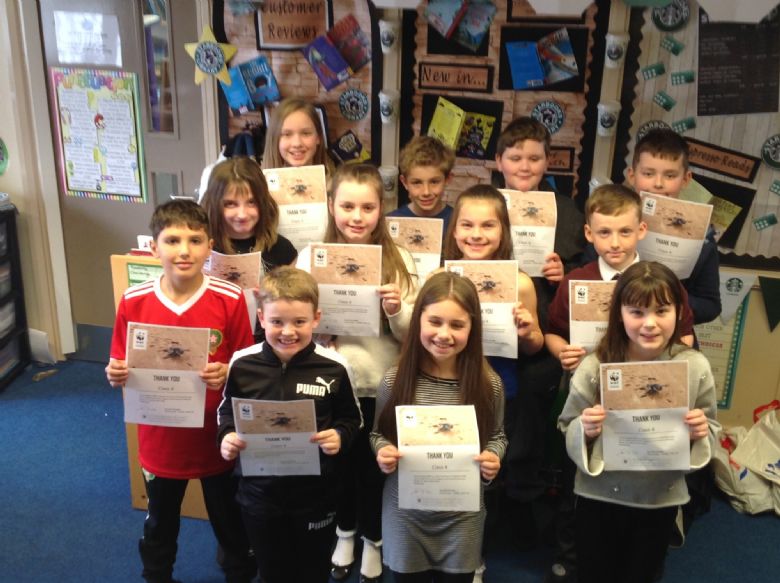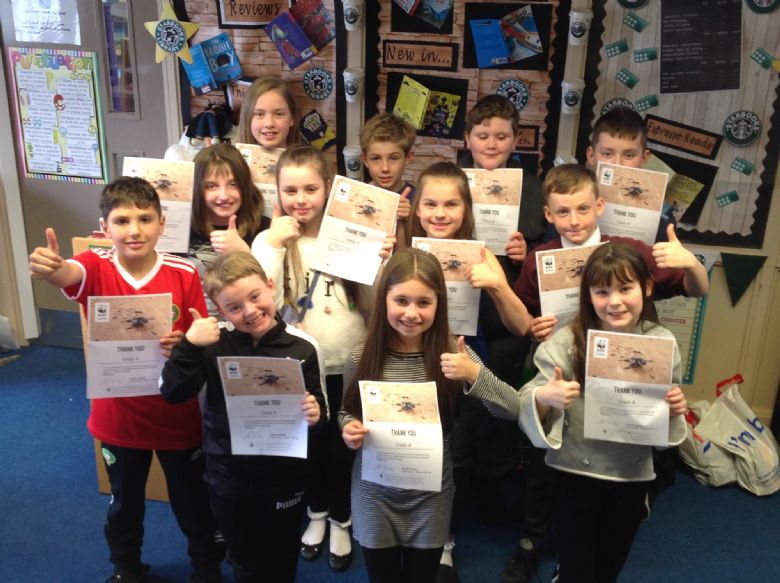 ART
Year 5 have created some fabulous Fun Easter Rabbits in art.
They have also been looking at the work of Pablo Picasso and have produced some fantastic portraits in his style.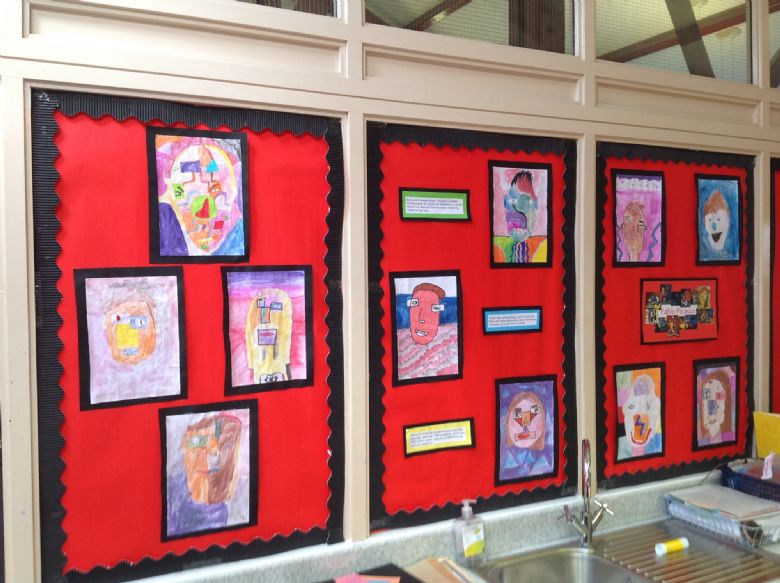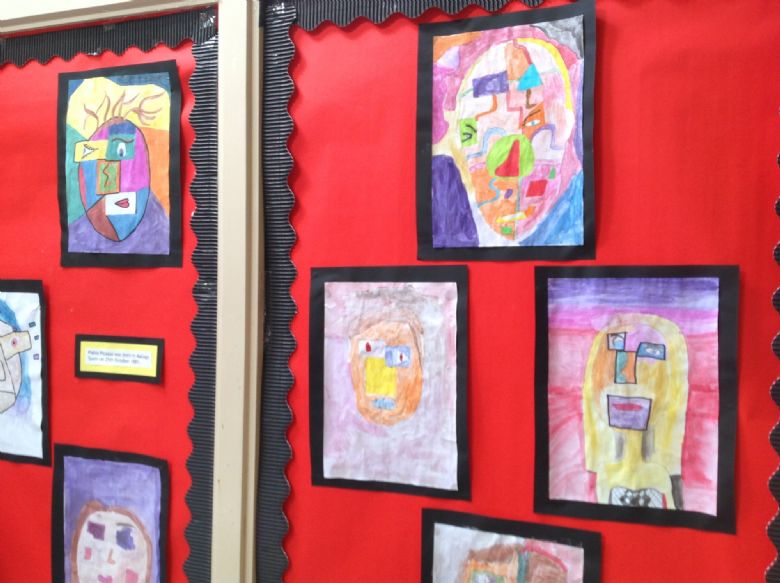 TRIP TO BURNLEY YOUTH THEATRE
Year 5 went to visit Burnley Youth Theatre to watch Blessed Trinity in a performance about WWI. It was a very powerful play and the children loved the workshop after where they got to ask the cast and crew lots of questions.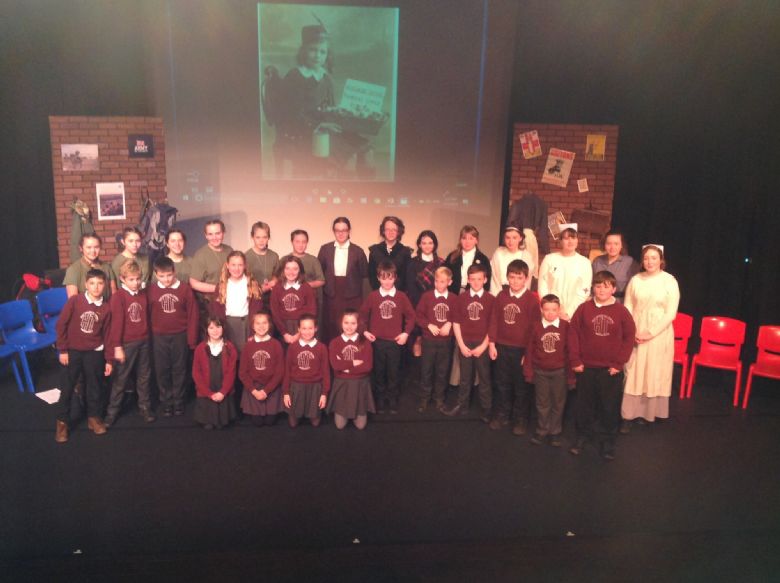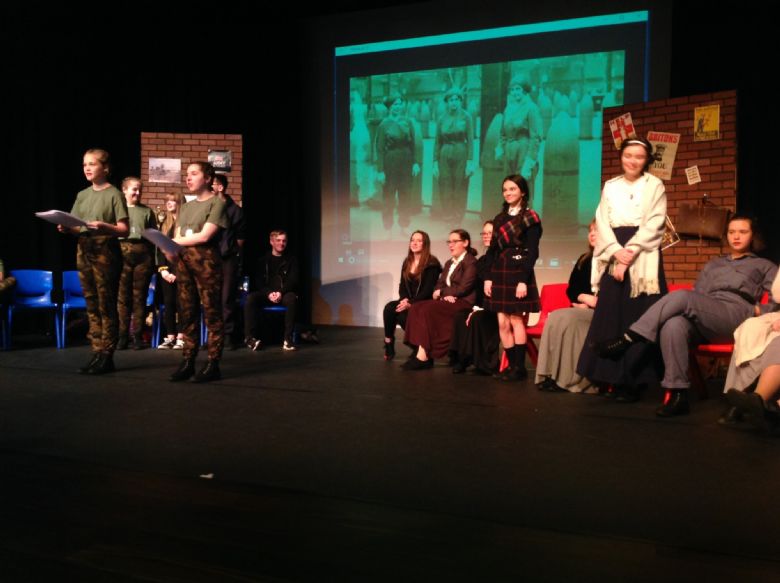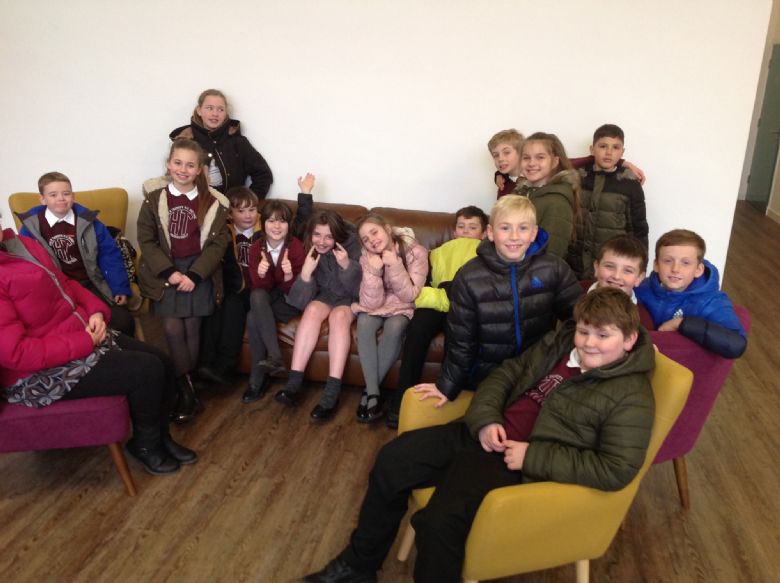 FAIRTRADE
During Lent, we are keeping some beautiful spring flowers on our class altar as well as the cotton plant given to us by Mrs Coppock, one of our school Governors. She came to talk to us about Fairtrade and what we can do to help.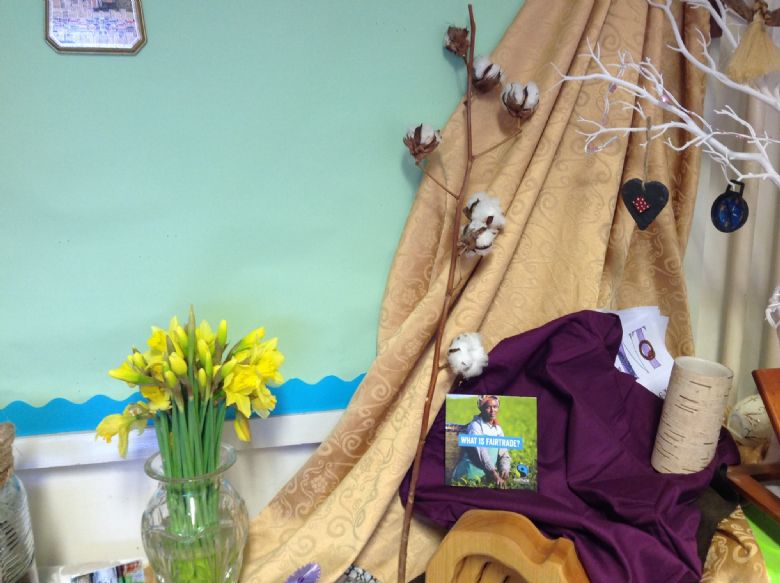 WORLD BOOK DAY
Year 5 brought in their favourite books. Their challenge was to write a book review in less that 144 characters so that we could tweet the author!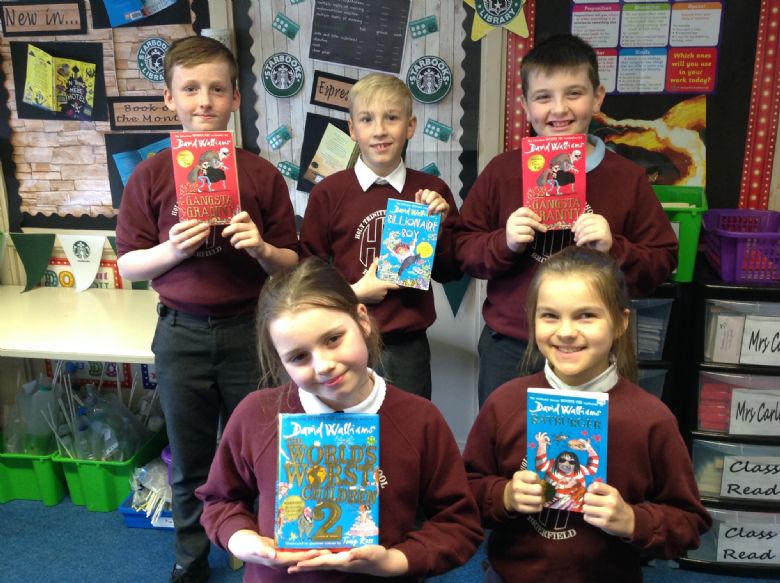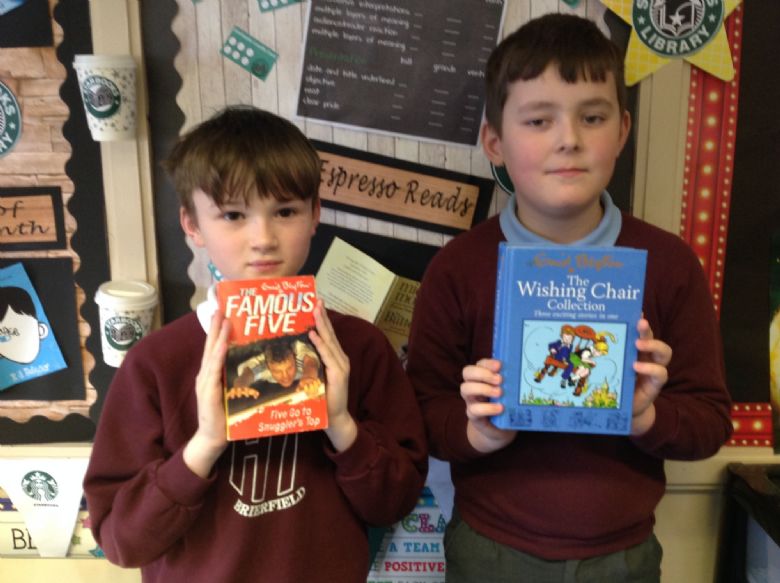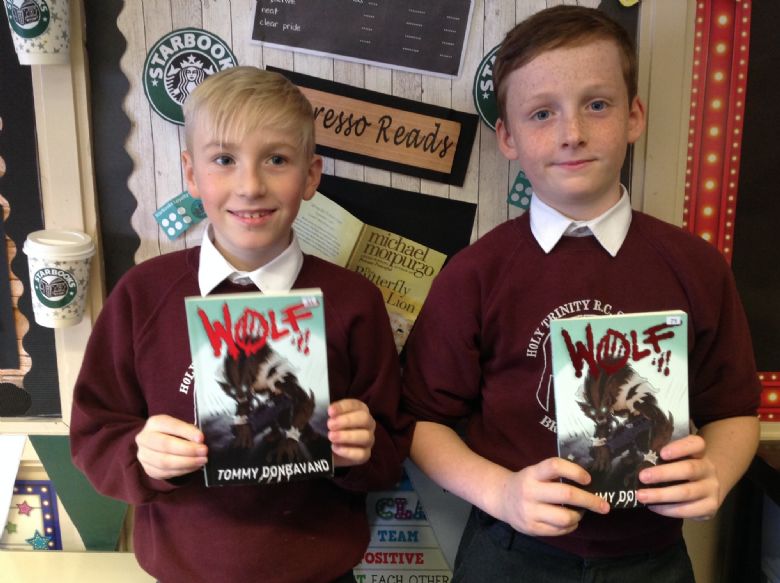 Speeches about Plastic Pollution
All of Year 5 performed a speech to the class. They were amazing! Full of emotive language, rhetorical questions and facts about how we can care for God's beautiful world.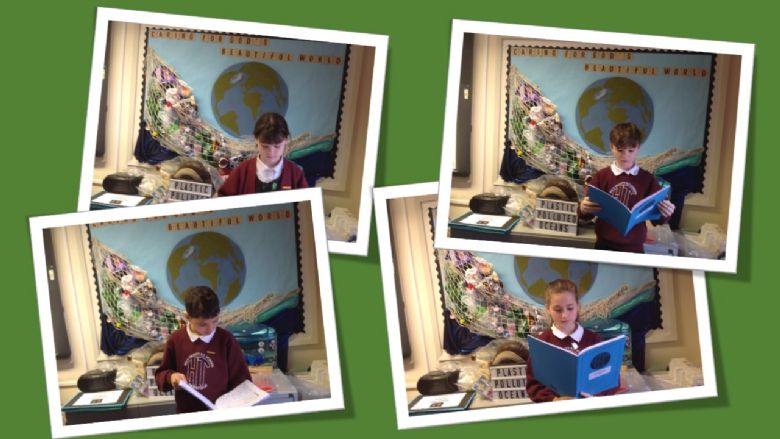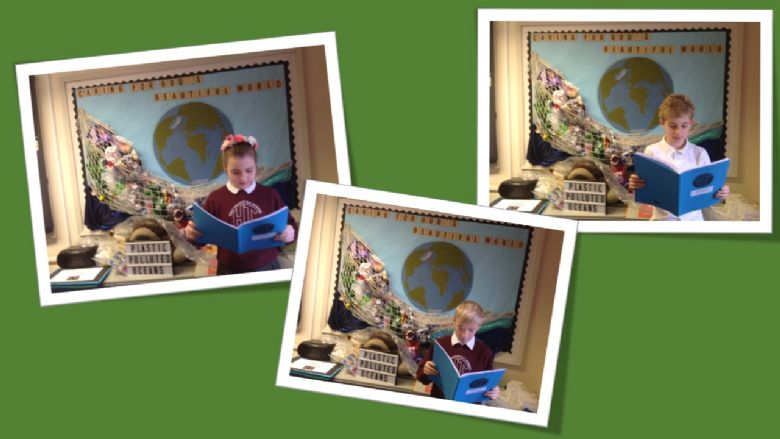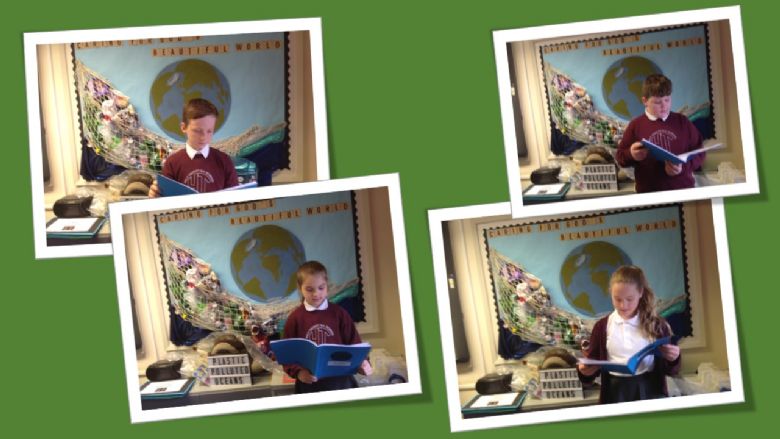 Science Day at Blessed Trinity
Year 5 spent an afternoon at Blessed Trinity in the Science Department. They got to experience a physics, biology and chemistry lesson. They had a great time.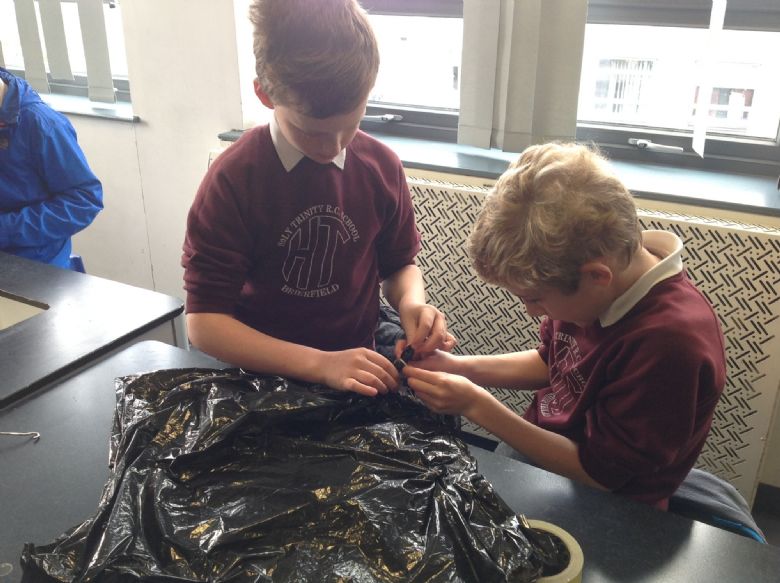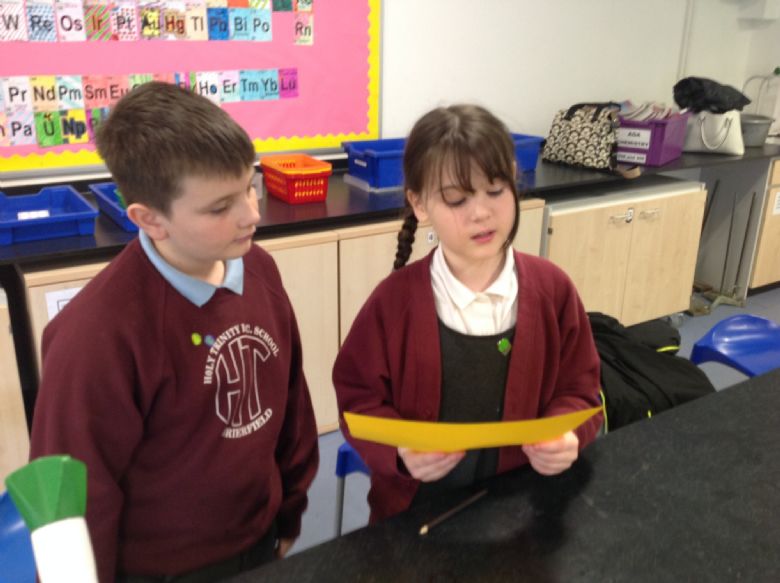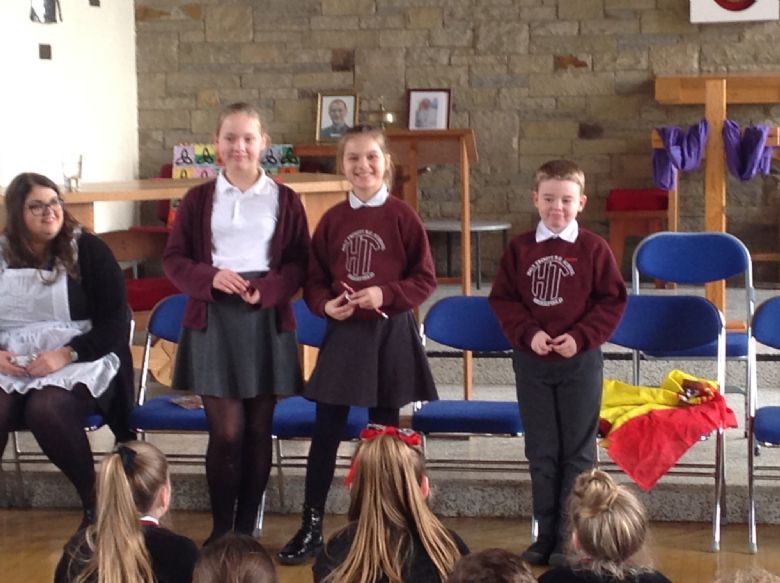 DYNAMIC DAY AT BLESSED TRINITY
Year 5 spent a full day at Blessed Trinity. They attended lessons in Maths, PE, Science and Spanish. Their behaviour was wonderful and we are looking forward to visiting them again very soon.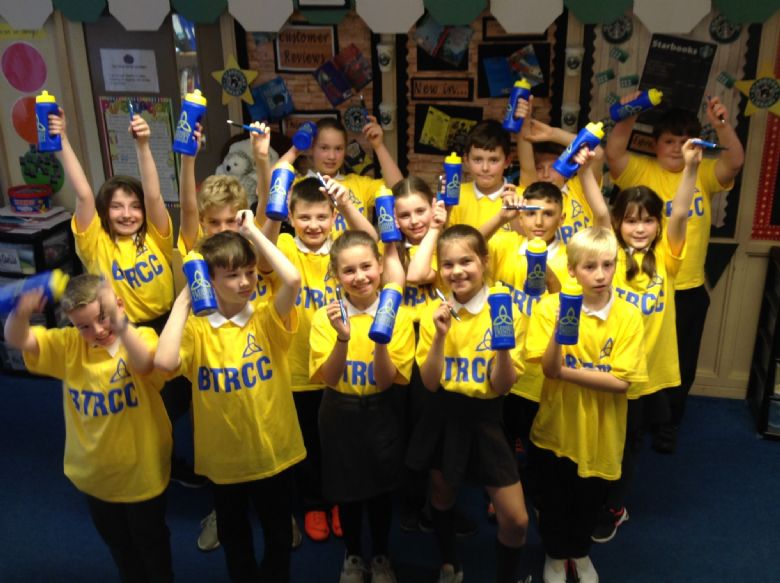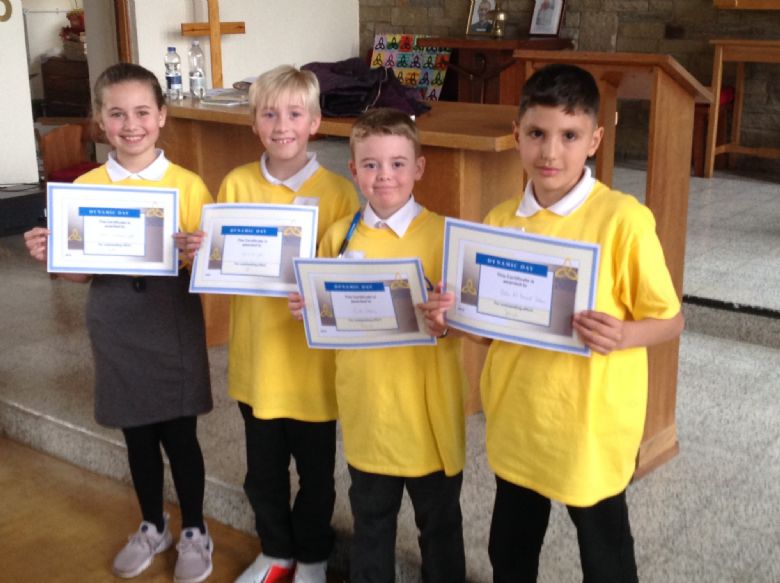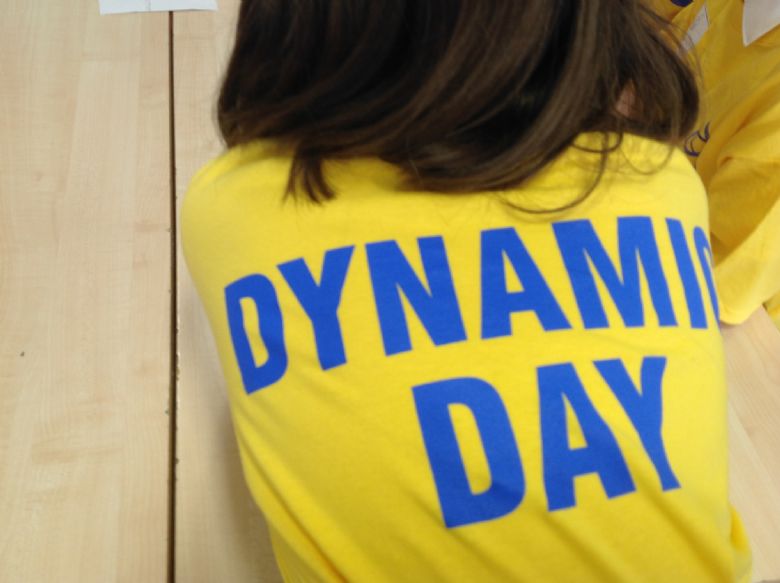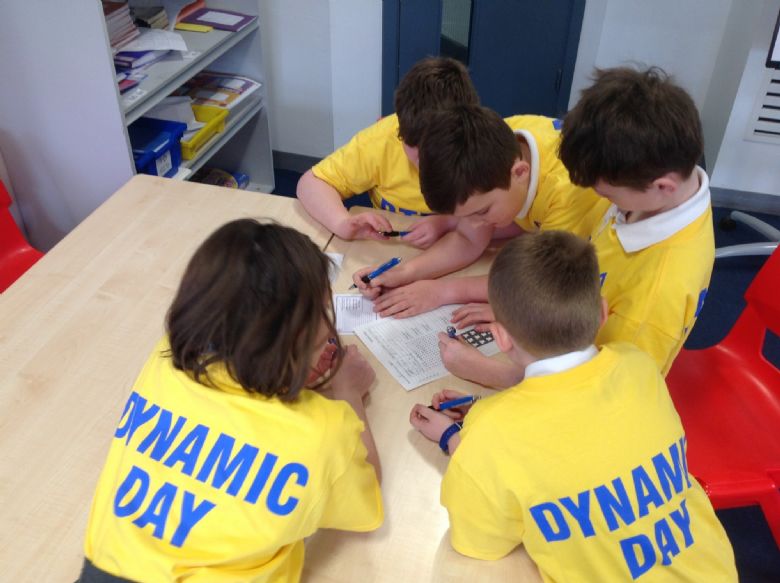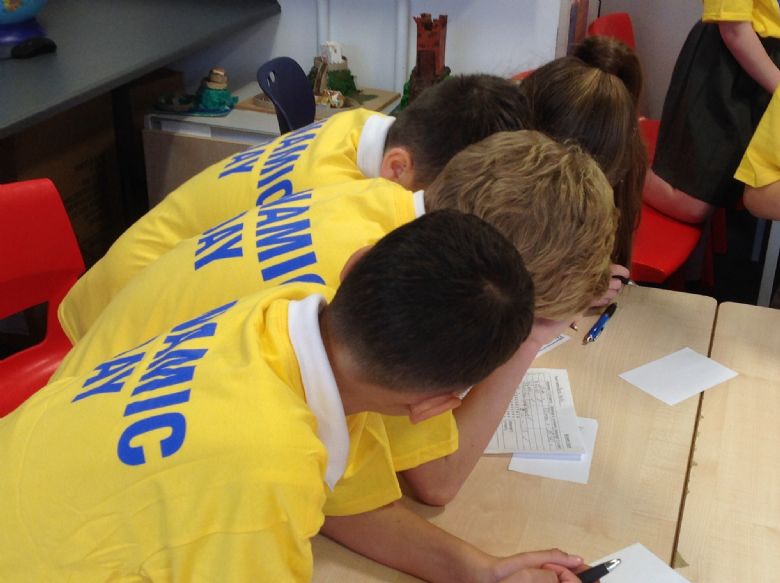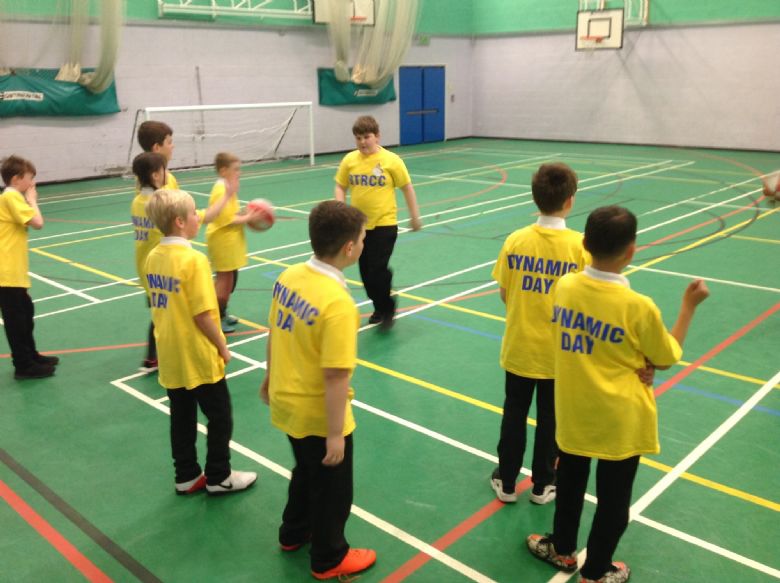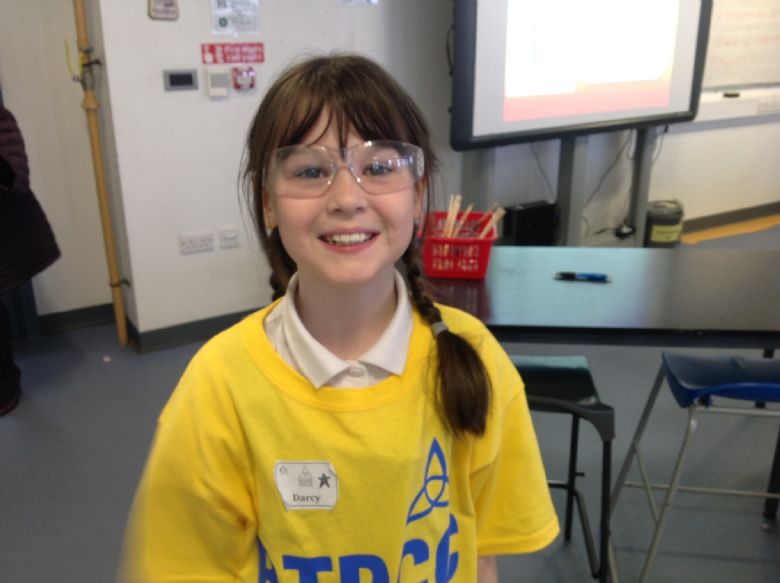 ACTIVE ANTS
The children in Year 5 enjoyed an active session with Mike from Active Ants. Besides all the activity, they talked about the importance of being healthy, learnt how to check their own pulse and all about calorie intake.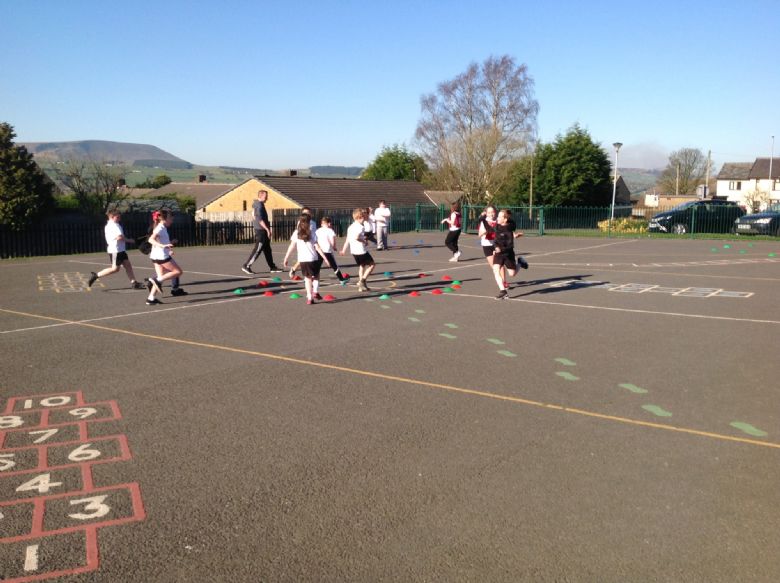 The children were exhausted after the session!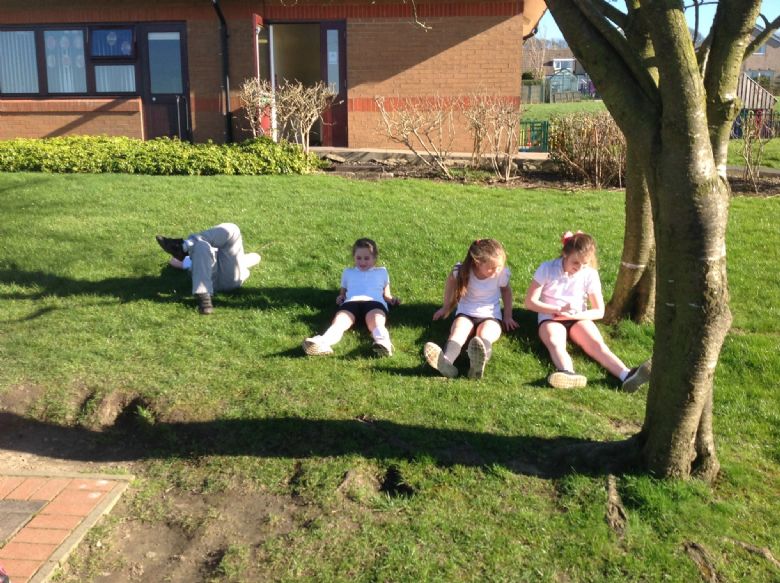 ENGLISH -
This half-term, we are looking at a non-fiction unit in English. We will be focusing on POLLUTION IN THE OCEANS. We will be creating Information Leaflets and writing Letters to send to various MPs and companies about various pollution / recycling topics and how we can care for God's world.