Scripture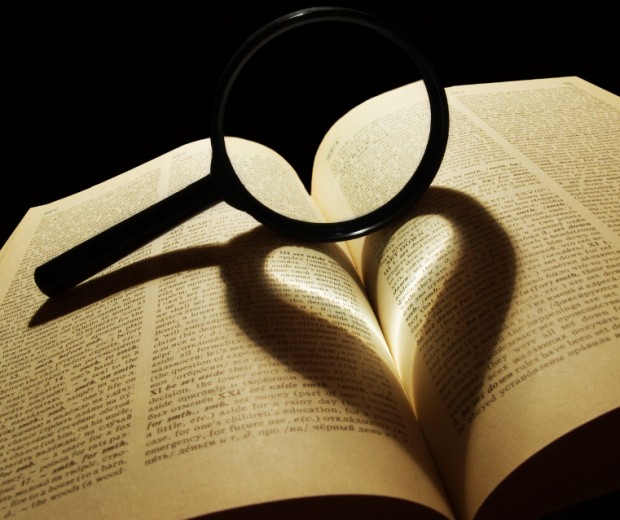 As a school in the Diocese of Salford, we follow the 5Ws (Word, Worship, Welfare, Witness, and Welcome). Scripture is part of Word and we are committed to teaching children about the Word of God. Every RE lesson includes Word, whether it be directly reading from the Bible or retelling stories and parables in different ways such as role play or puppets. Assemblies are commonly linked to the Word of God. All of our teaching on Scripture is focussed on how the Word of God reveals His unending unconditional love for all of us.
Class 4 are honoured to have a beautiful class set of Bibles. They have enjoyed using them to find scripture linking to their RE lessons and for readings in their class worship.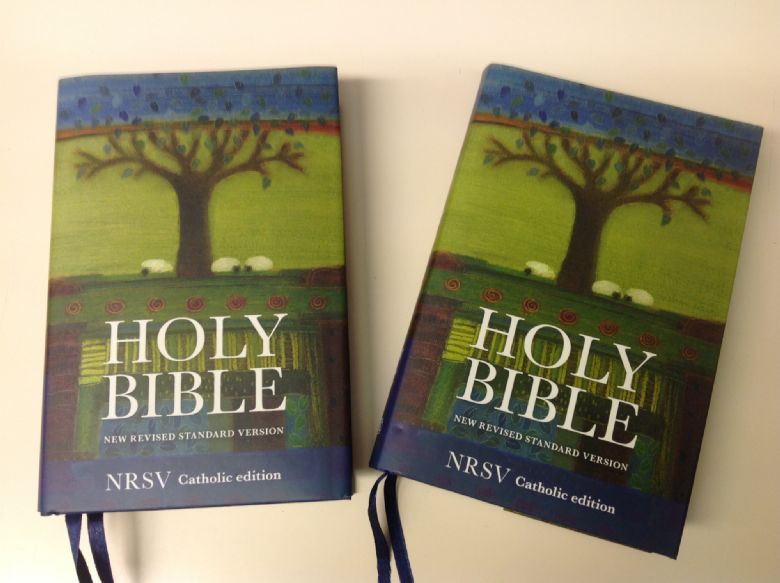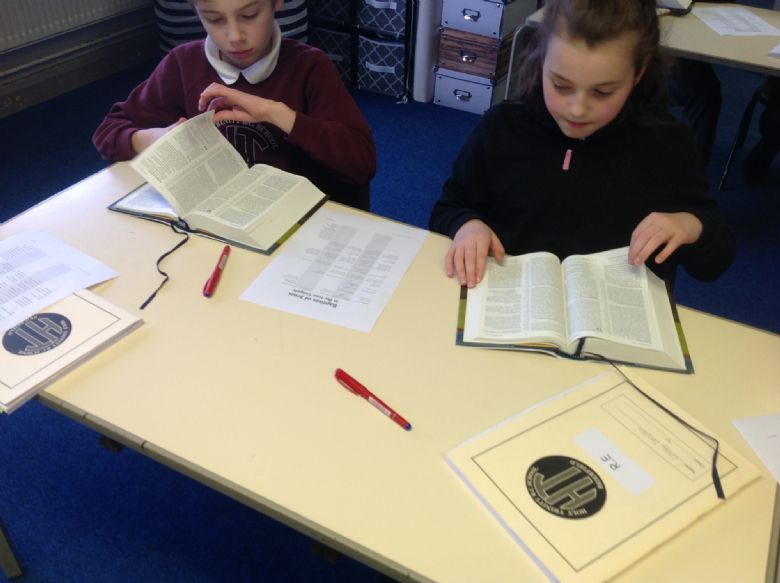 Class 1 enjoyed acting out a Baptism.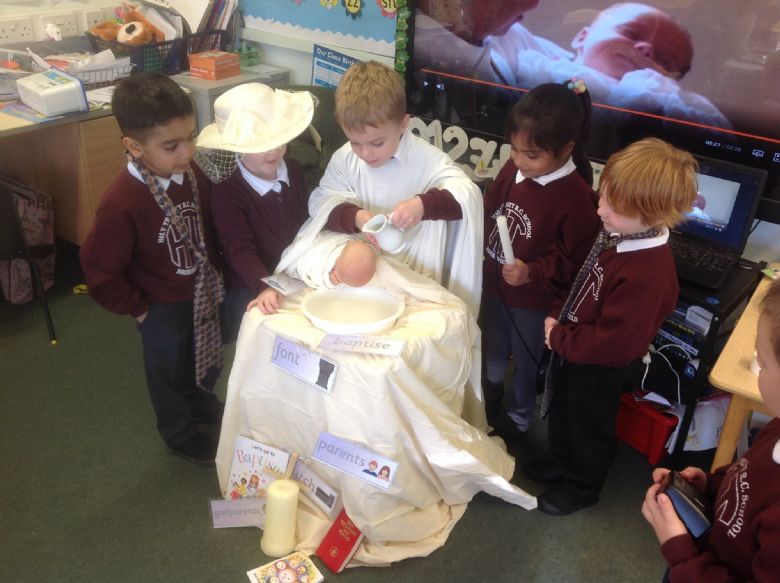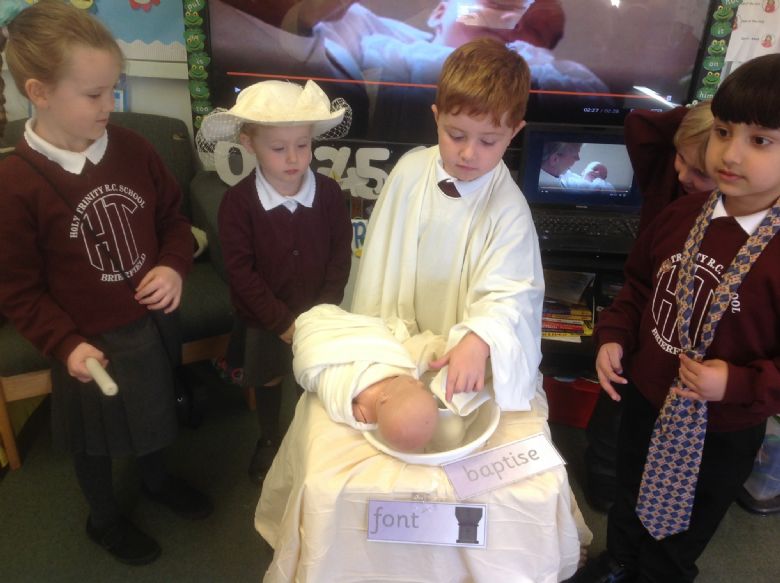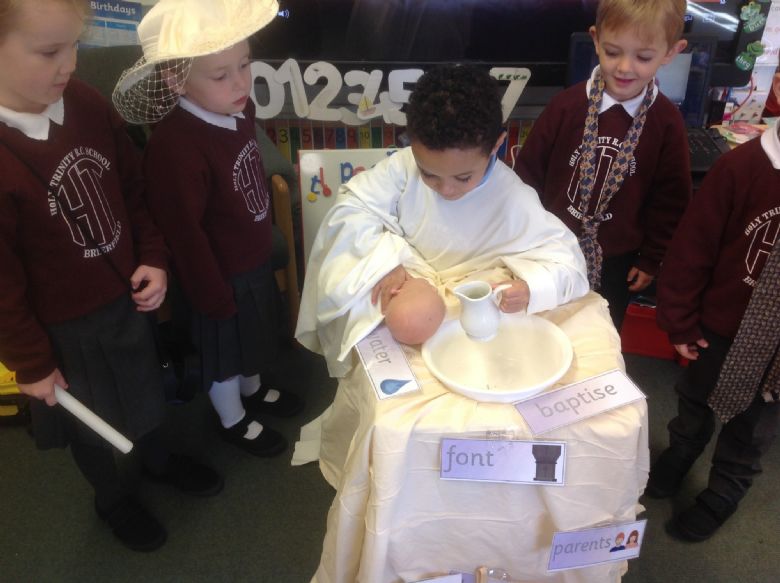 Class 2 read the Scripture of the Baptism of the Lord and chose one part to learn and copy on to their Baptism of the Lord craft.