Science
A high-quality science education provides the foundations for understanding the world through the specific disciplines of biology, chemistry and physics. Our children are encouraged to understand how science can be used to explain what is occurring, predict how things will behave, and analyse causes.
Science stimulates and excites pupils' curiosity about events and things in the world around them. It also satisfies this curiosity with knowledge. Because science links direct practical experience with ideas, it can engage learners at many levels. Scientific method is about developing and evaluating explanations through experimental evidence and modelling.
Teaching and learning in science reflects our belief that children have a natural sense of awe and wonder in the world around them. We aim to provide the children with a science knowledge base, and encourage them to ask questions, make predictions and then to test.
Science is an exciting and relevant part of our creative curriculum which enables children to learn about, observe and explore the real world around them. The Science teaching in school actively encourages children to work both independently and with others in practical ways, developing secure subject knowledge, investigative skills and scientific vocabulary.
Here are examples of Science learning in our school:
Class 1 have been looking at senses. They have tasted different foods: jam (sweet), dark chocolate (bitter), lemon juice (sour) and crisps (salty). They also enjoyed smelling a variety of different items.
Class 1 have also been looking at different parts of the body and the importance of oral hygiene.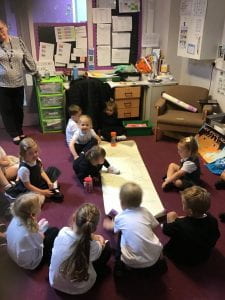 Class 2 have been learning about materials and their everyday uses. We went outside to make observations about the uses of different materials. We learnt that the same material can be used for lots of different things and recorded our findings back in the classroom.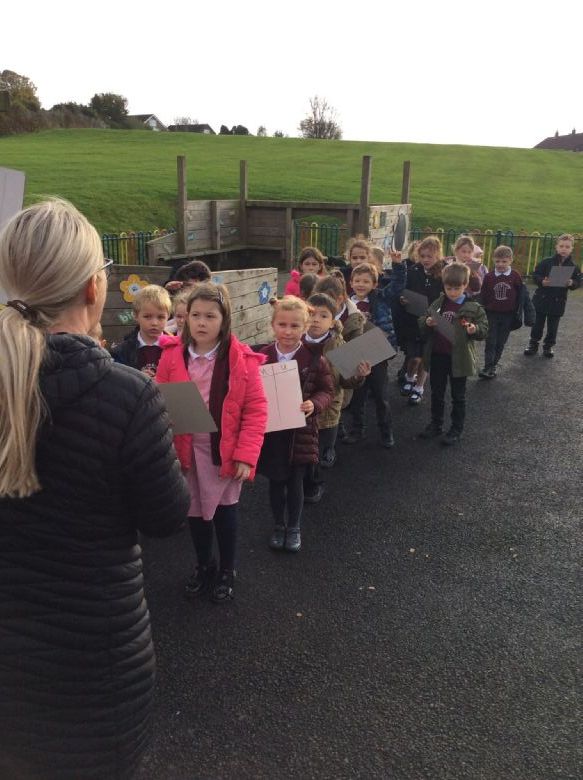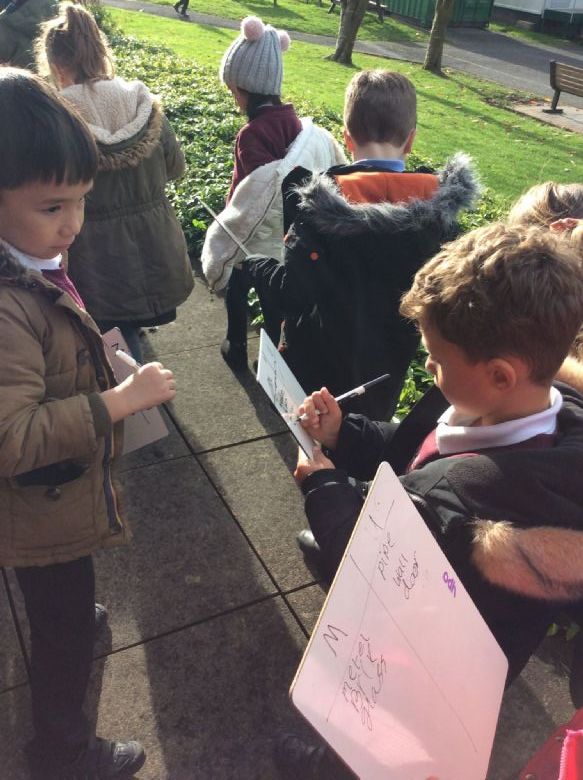 In science, Class 3 have been investigating teeth. They conducted an experiment looking at the effects on our teeth if we did not brush them! They found that eggshells have the same proprieties as the enamel on our teeth. The children placed 6 boiled eggs into 6 different liquids that we regularly drink; water, cordial, fresh orange juice, fresh apple juice and coke. They made predictions first and then monitored the eggs over 4-day period.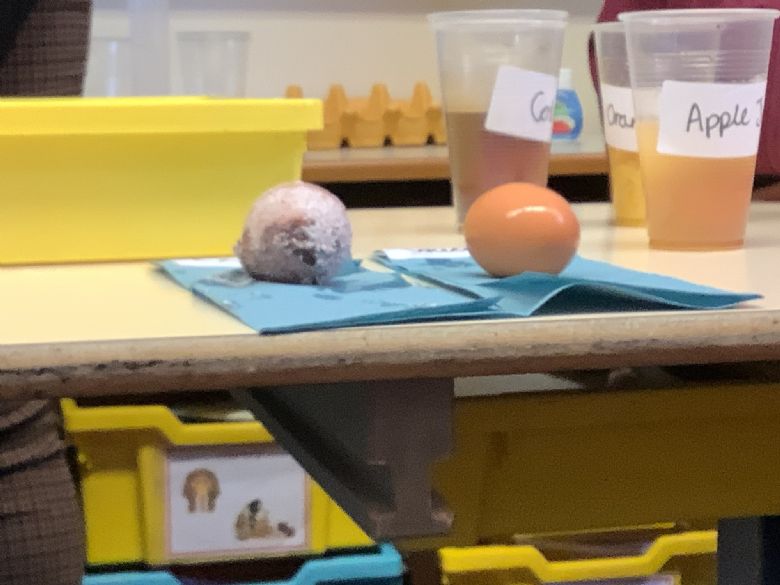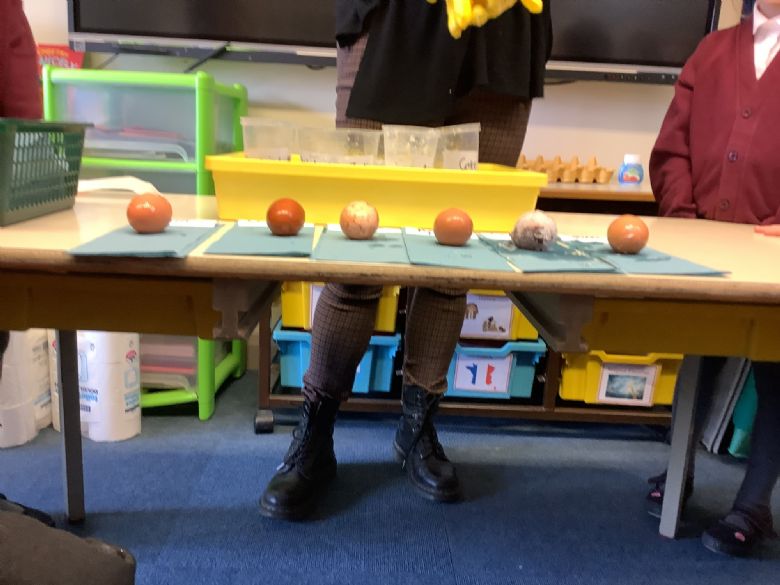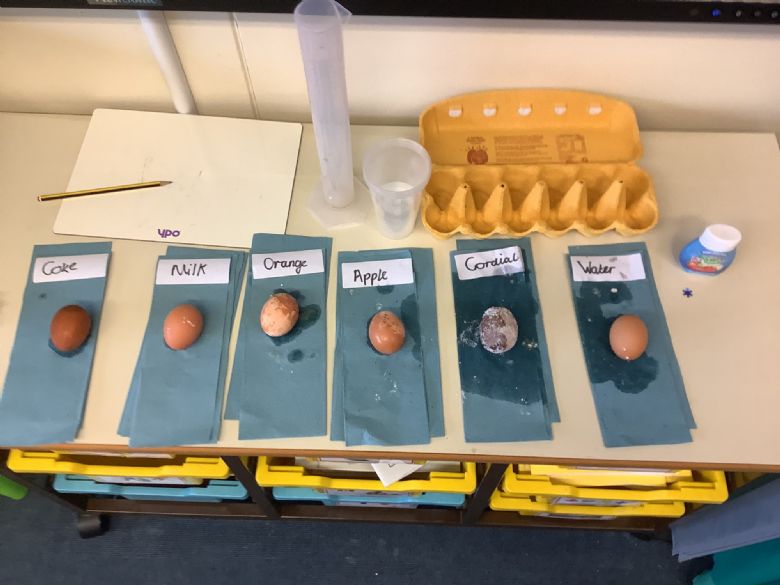 Mr Mahmood from one of our local high schools - Blessed Trinity, came to teach a STEM Science lesson to Class 4. The children loved the CSI themed investigation involving chromatography to see which pen had been used in crime.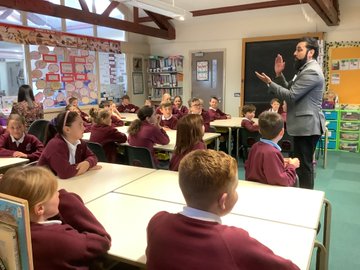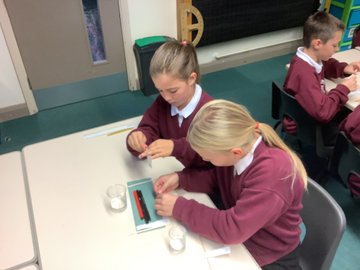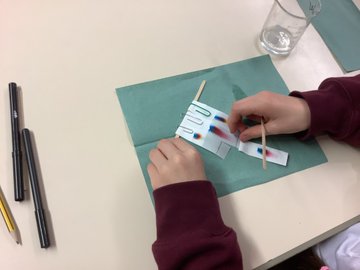 Class 4 remembered a lot of information from when they first learnt about electricity and circuits in Class 3. A great foundation to build upon in Class4.