RE
All our teaching and learning takes Christ as our model. Our mission statement and catholic ethos is woven through every subject and we provide an holistic education for our children.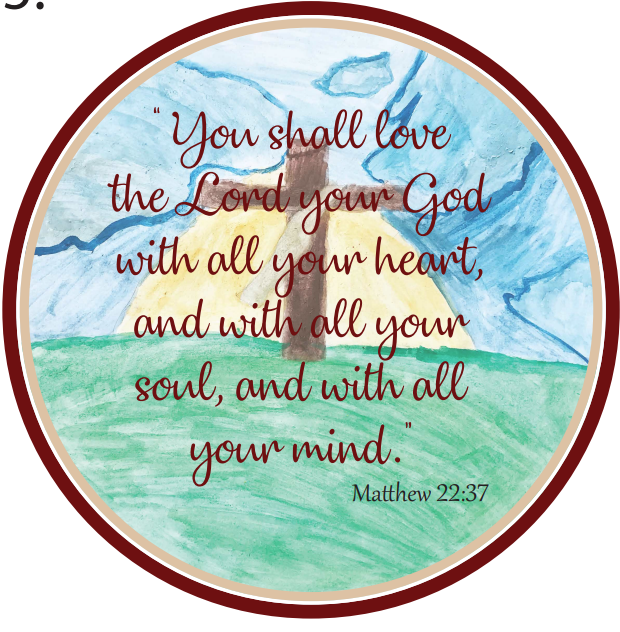 Curriculum:
The Religious Education of our pupils is the core of the Core Curriculum; the practice and teaching of the Catholic Faith is central. Our Faith is not just something added on to everything else we do as a School, but runs through all our learning. 10% RE curriculum time is allocated across all key stages. The staffing and resourcing devoted to RE is of the highest standard, reflecting its significance and importance in our school.
In the RE curriculum, we use a combination of the schemes Come and See and The Way, The Truth and the Life. Throughout their time at Holy Trinity the children experience different liturgies and we frequently celebrate Mass in school. The children learn about the Catholic faith and how it is enacted in the modern world. They participate in charity events raising money and awareness of those less fortunate. As well as learning about Christianity, the children in all classes spend time learning about other World Religions.
Outdoor prayer walks led by the School Chaplains.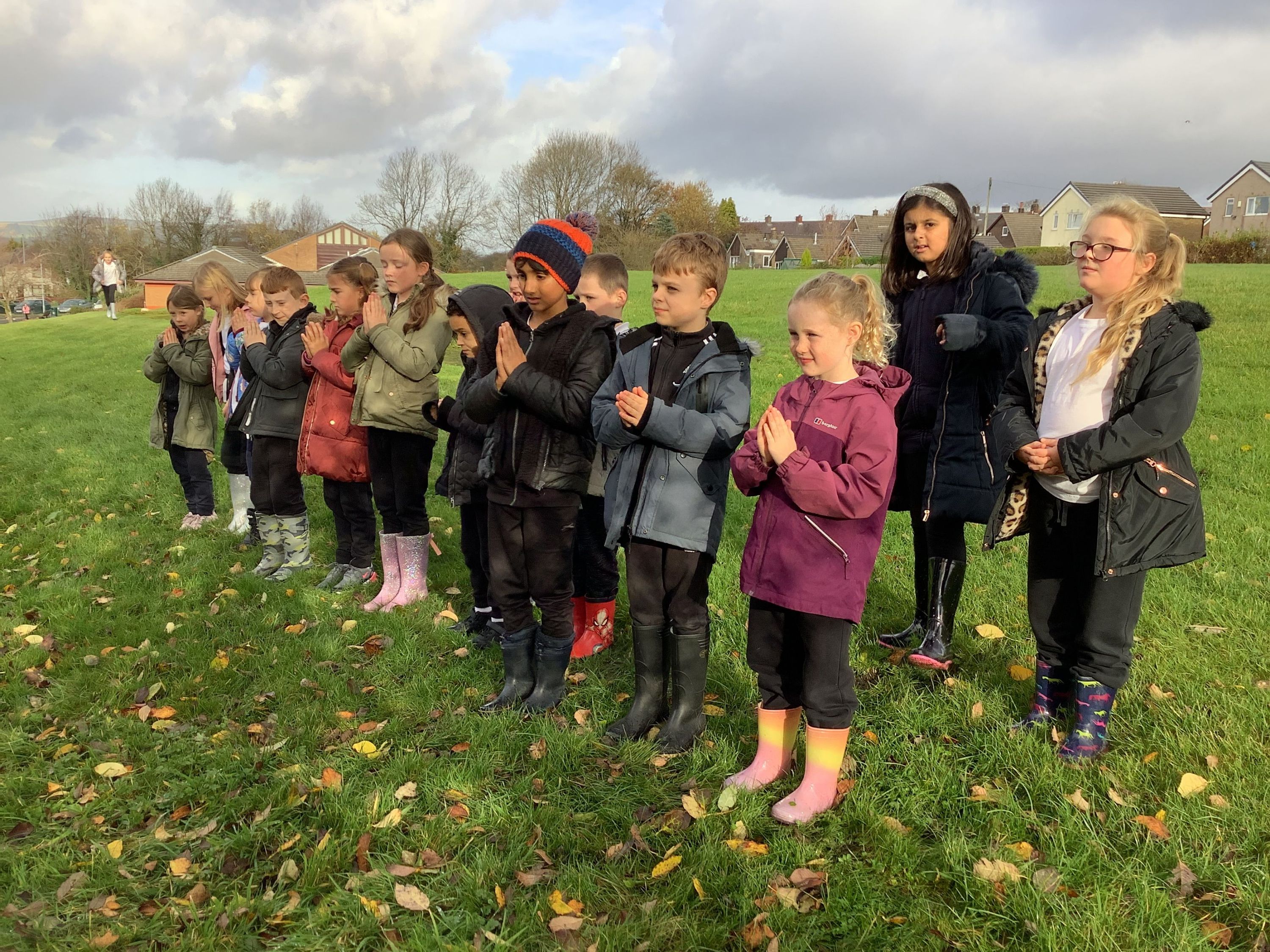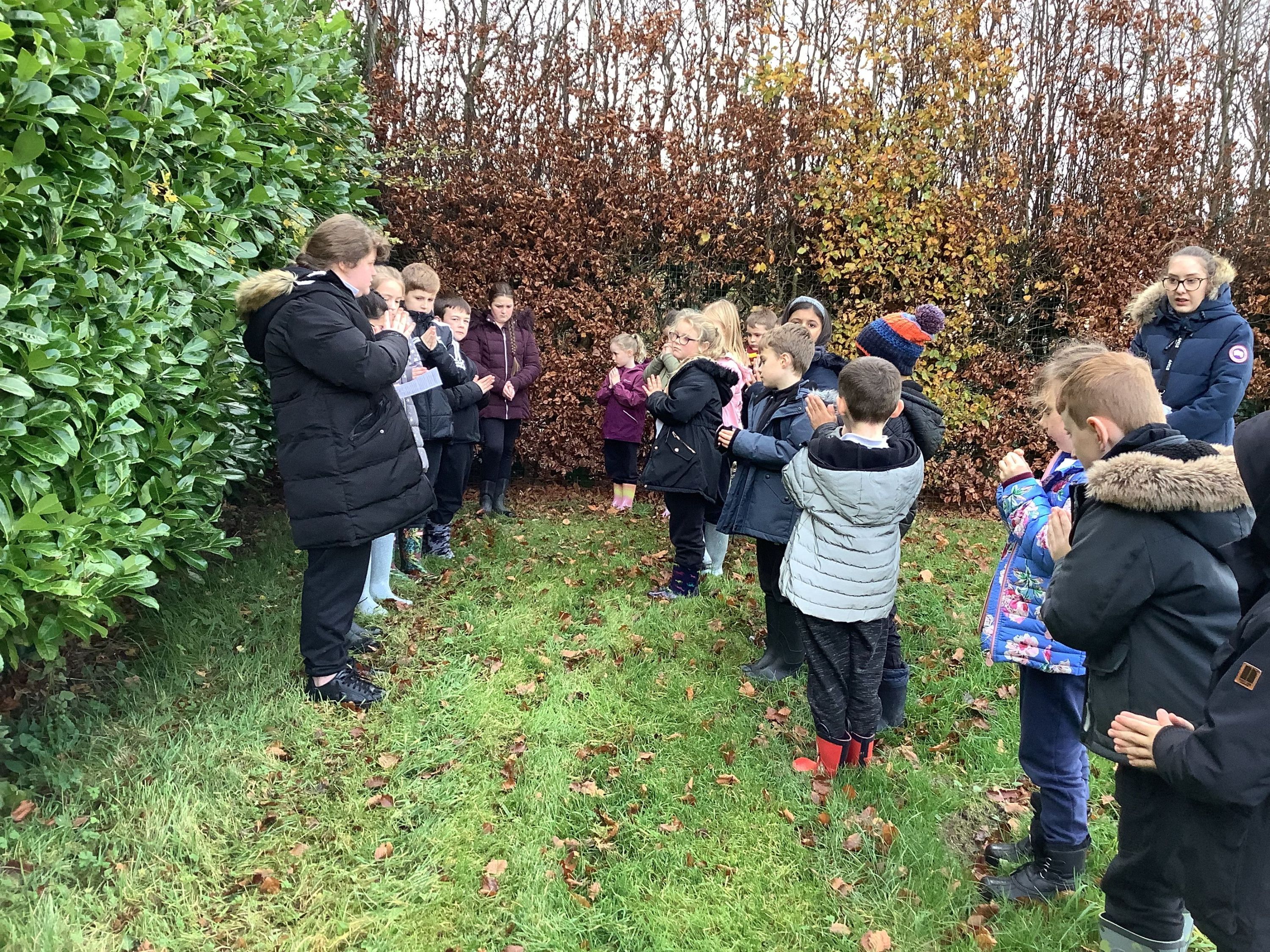 Praying for Ukraine and all the people caught up in the conflict.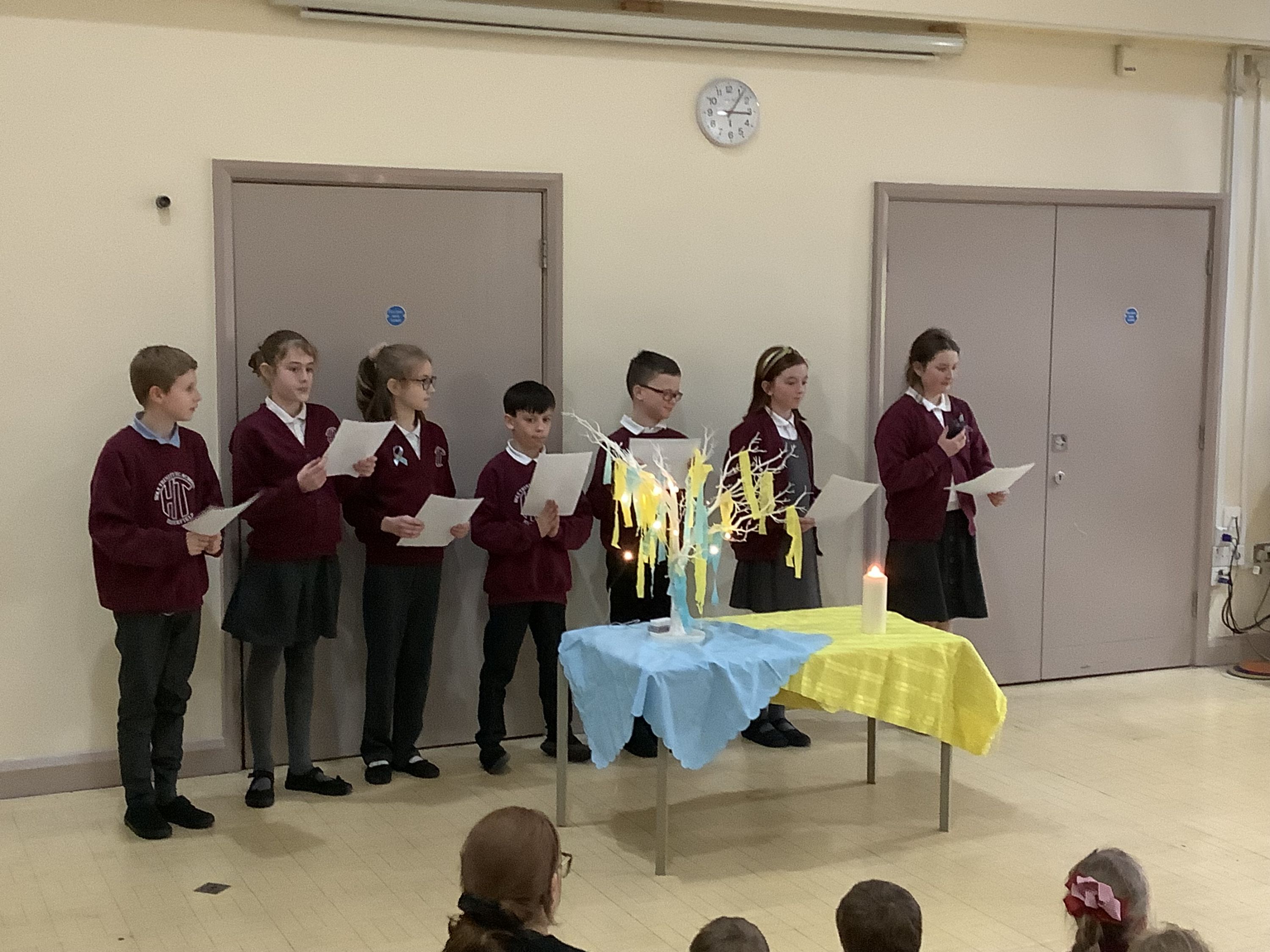 All the children in Class 4 walked down to Brierfield Cenotaph to pay their respects to all the fallen soldiers. Some of us spotted family names on the Cenotaph. We laid a wreath on behalf of the whole school.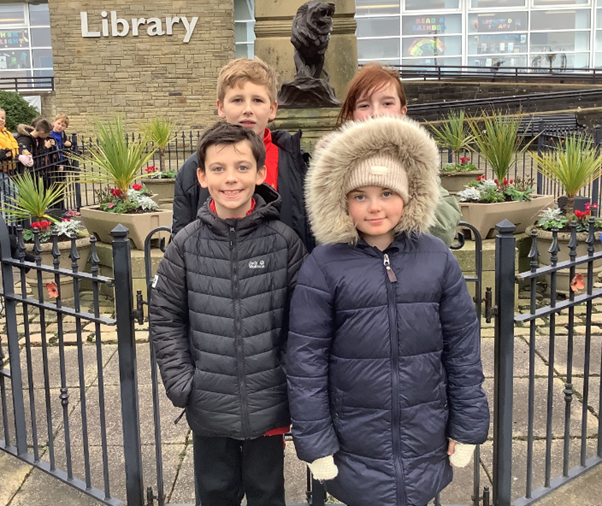 At Christmas, our school choir went to sing at our local Hospice - Pendleside Hospice - and they presented the staff with a cheque from the our fundraising at school. The choir sang beautifully and the staff were filled with pride when they watched and listened how the children mingled afterwards with the ladies and gentlemen at the day care unit. They brightened up their afternoon! A special thank you goes to Mr Joe Winkley who gives up his time to rehearse with the children and play the piano..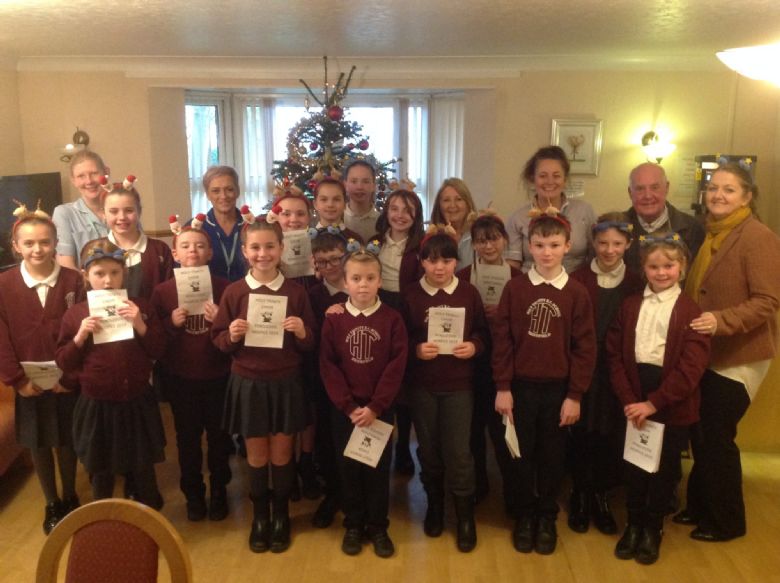 The whole school were involved in a Christmas Carol Recital. Each class sang their own songs and all of KS2 performed their own version of Jazzy Jingle Bells (with persussion instruments), thanks to Mrs Blackledge.