Physical Education
Physical Education is concerned with the promotion of positive attitudes towards physical activity and well-being. At Holy Trinity RC Primary children are helped to acquire the skills needed to participate with confidence and enjoyment in a range of individual team activities at school and in the wider community, and to appreciate the place of regular exercise as a way of keeping fit.
All children take part in a minimum of two hours of high quality PE and sporting activities each week provided by a professional sports coach alongside a member of staff.
A well-balanced programme of sporting activities is provided for the children that includes opportunities for expressive and creative movement through dance, as well as gymnastics, swimming, athletics, games and outdoor and adventurous pursuits.
Learning through co-operative and competitive activities helps to promote an understanding of inter-personal relationships.
Children have the opportunity to take part in sporting activities within the school, and with other schools, including local and county tournaments and competitions.
Our Year 5 children all receive Playground Leader Training and support other children with various challenges and activities at playtimes.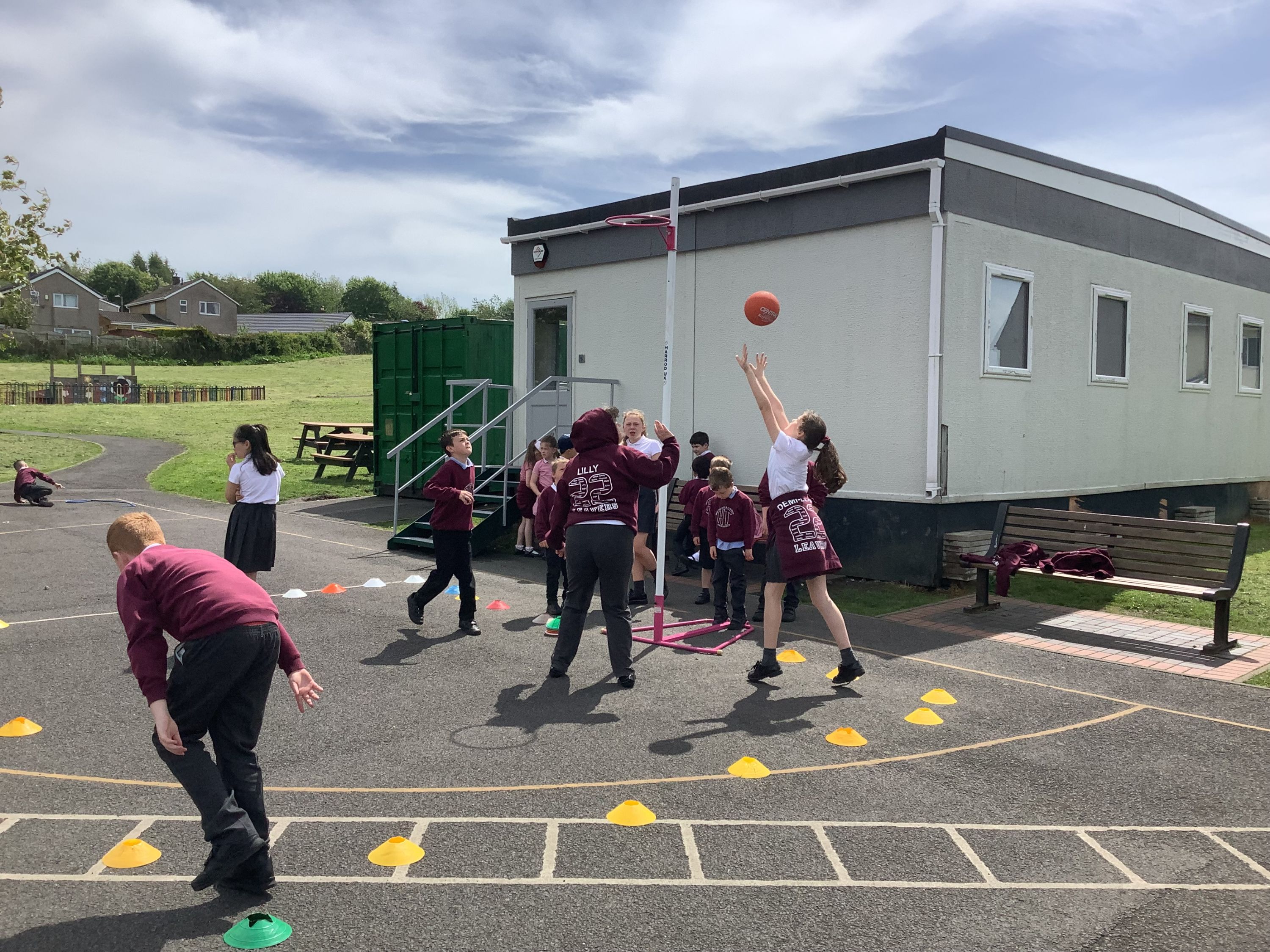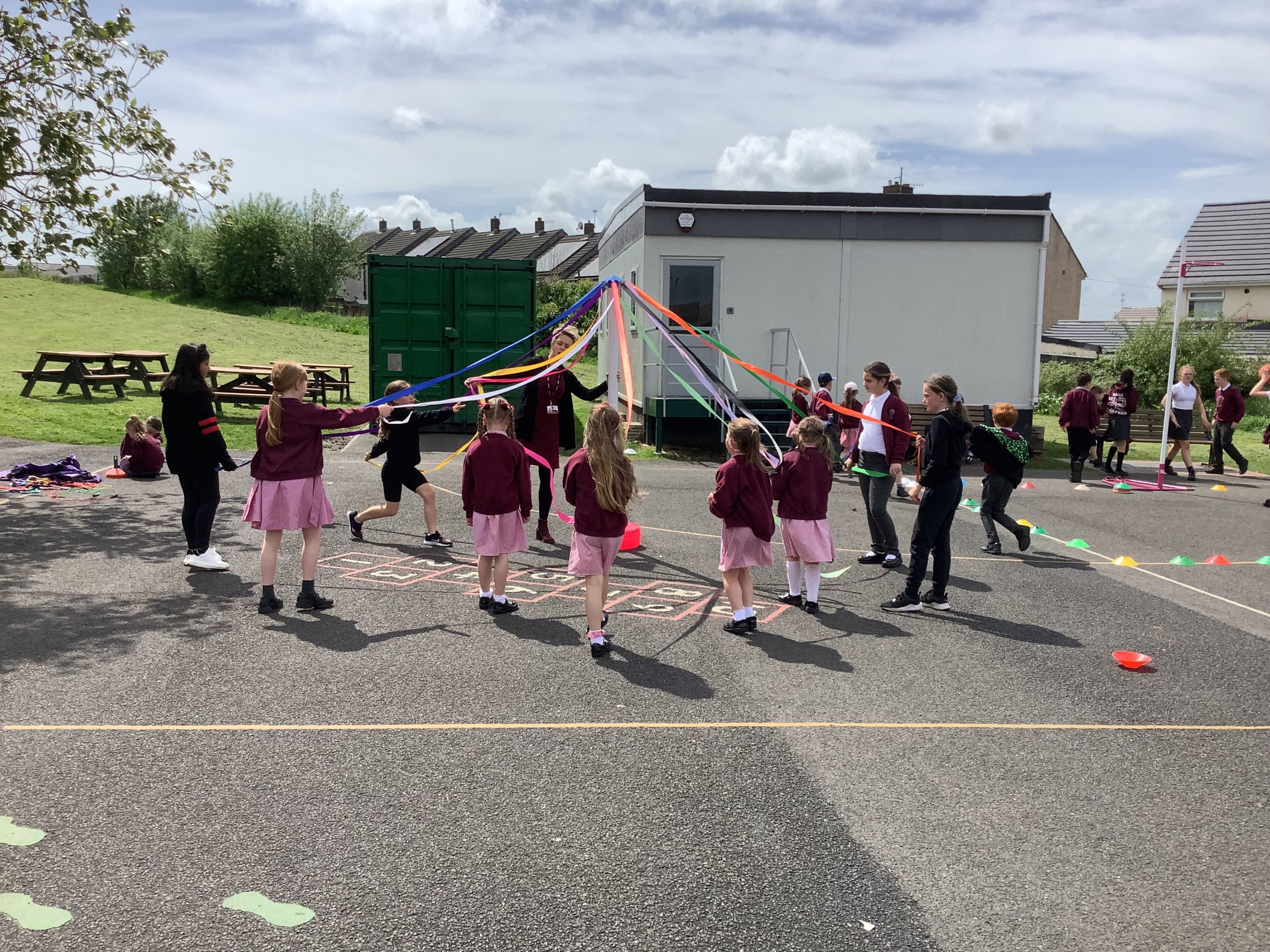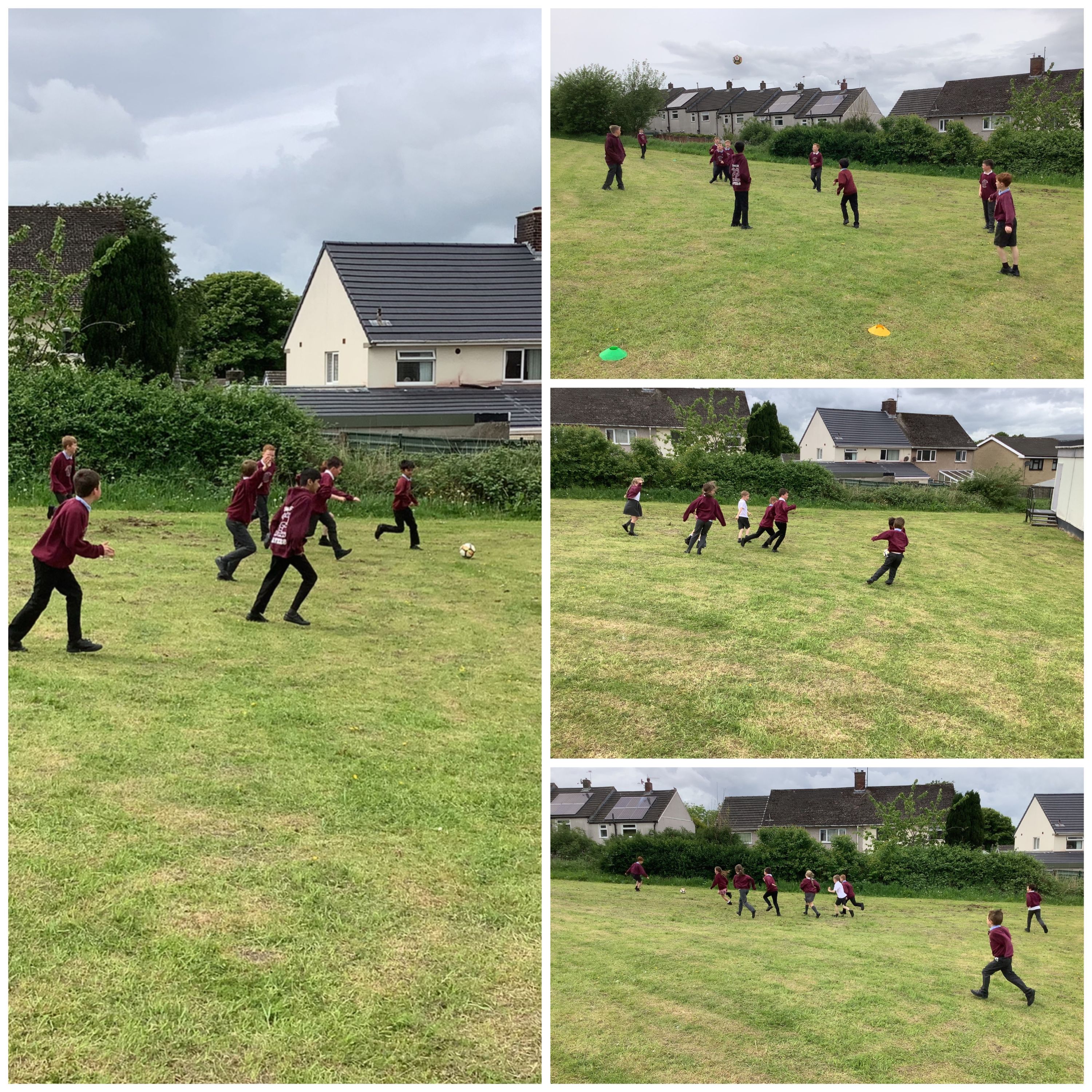 There have lots of opportunities for our children to try out new sports in after school clubs such as table tennis and boxing. The staff also loved joining in the table tennis!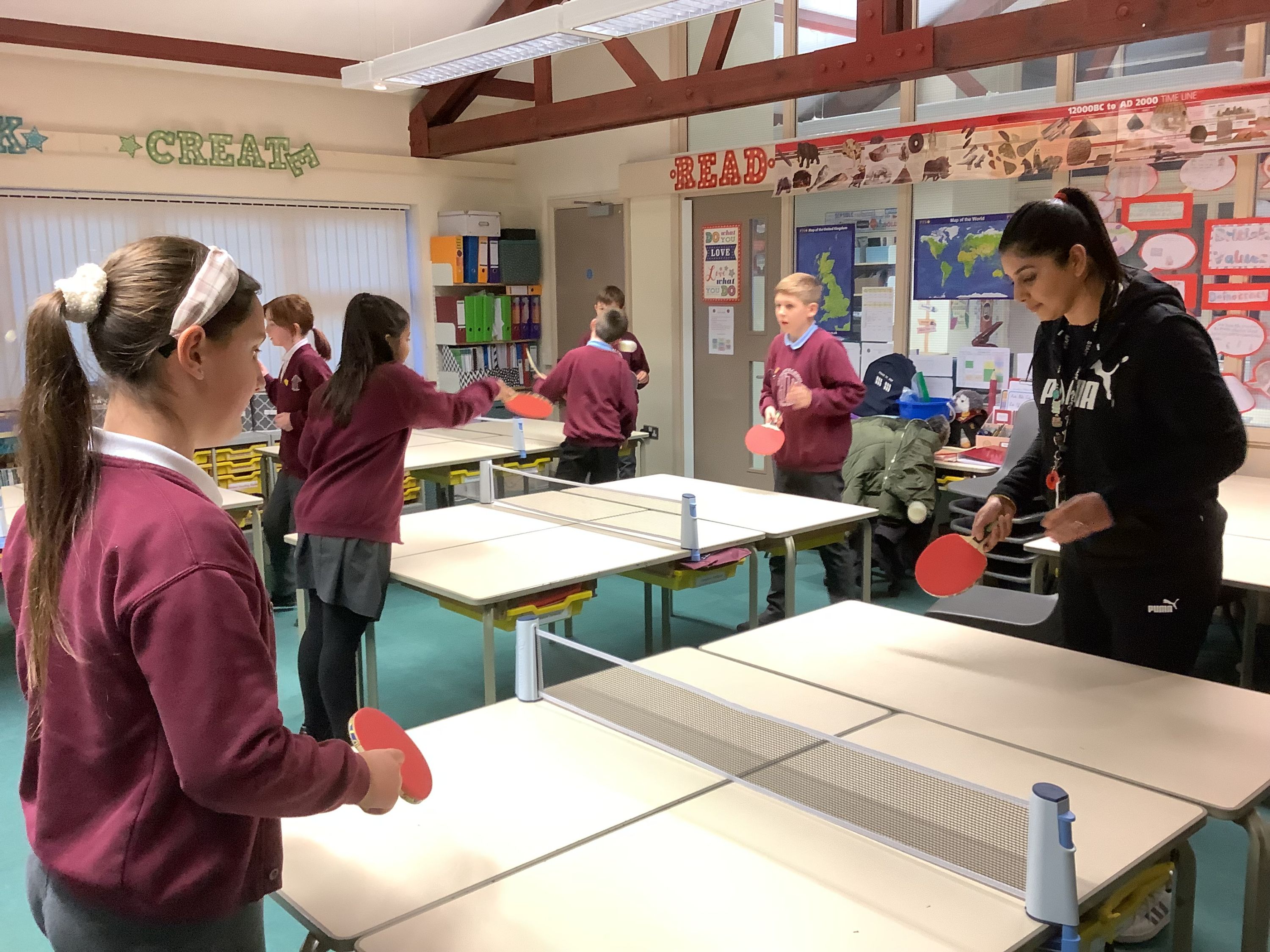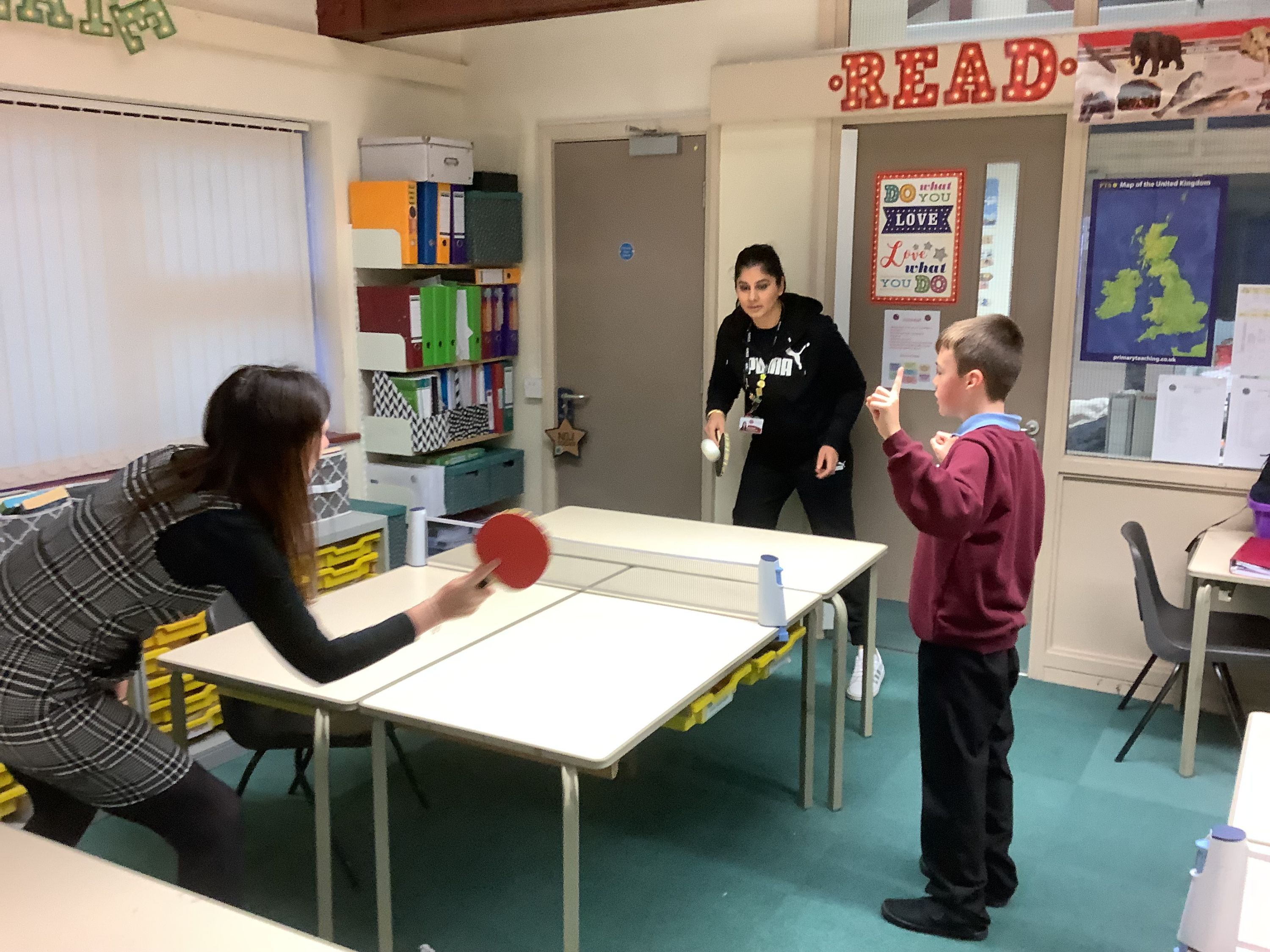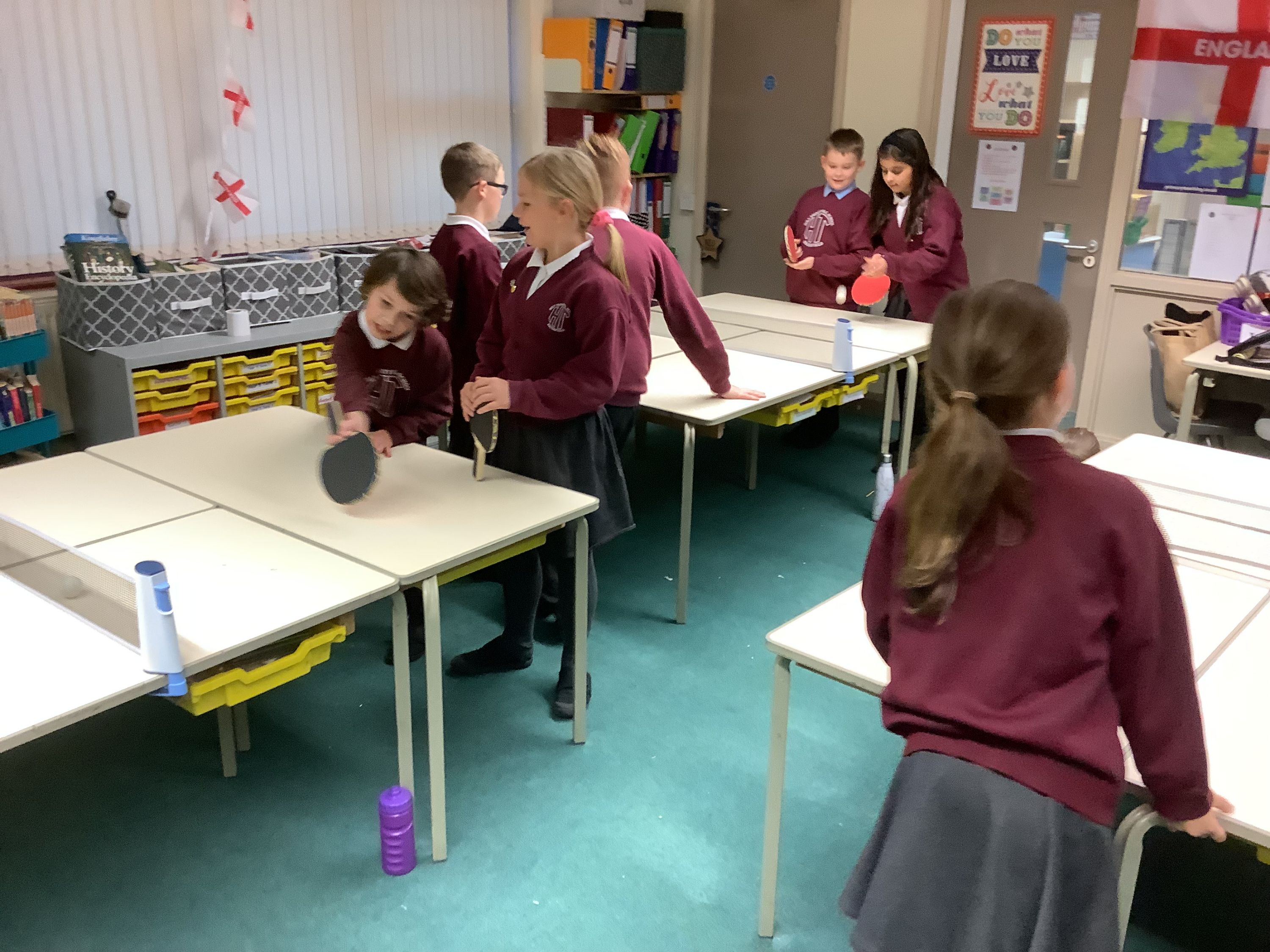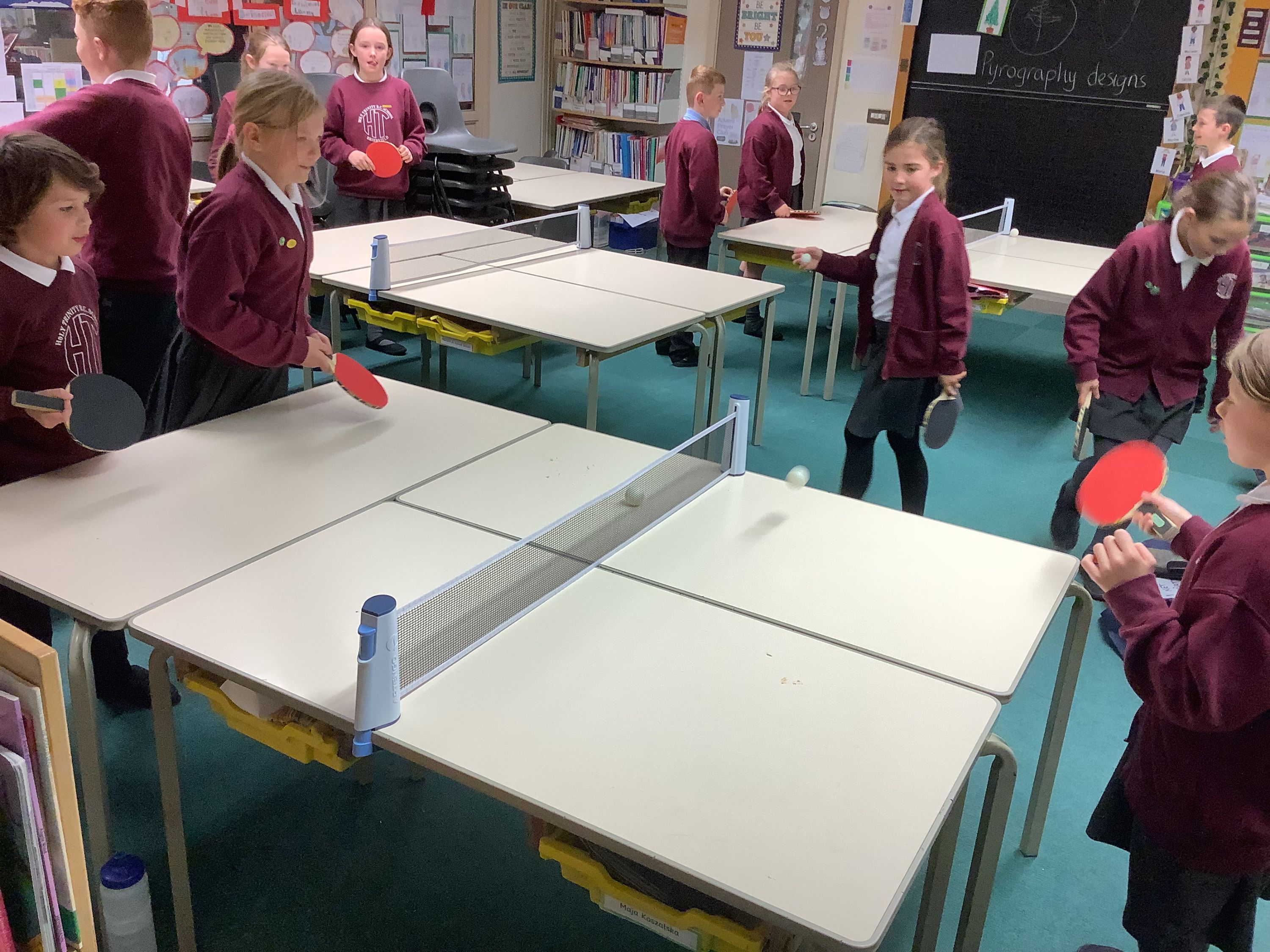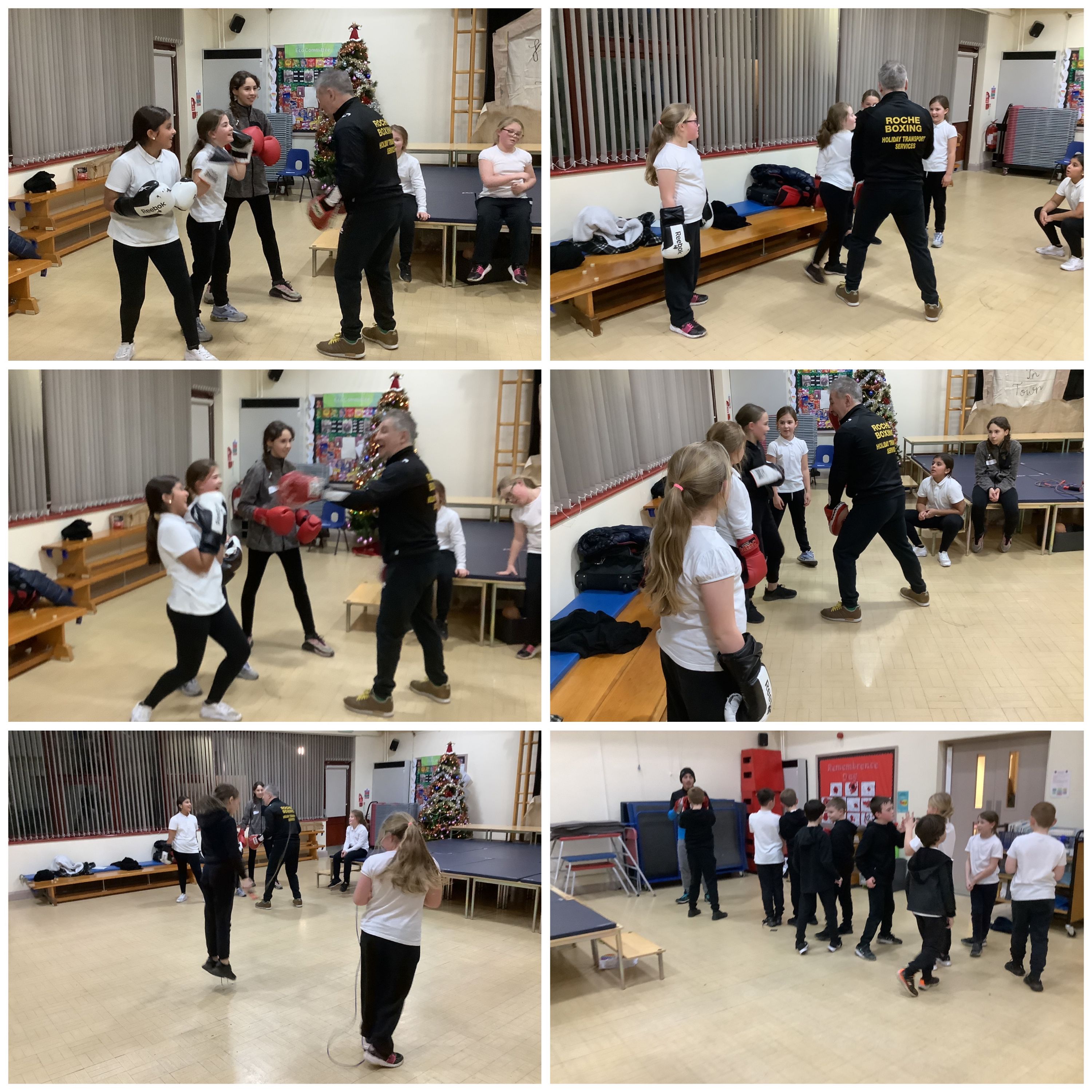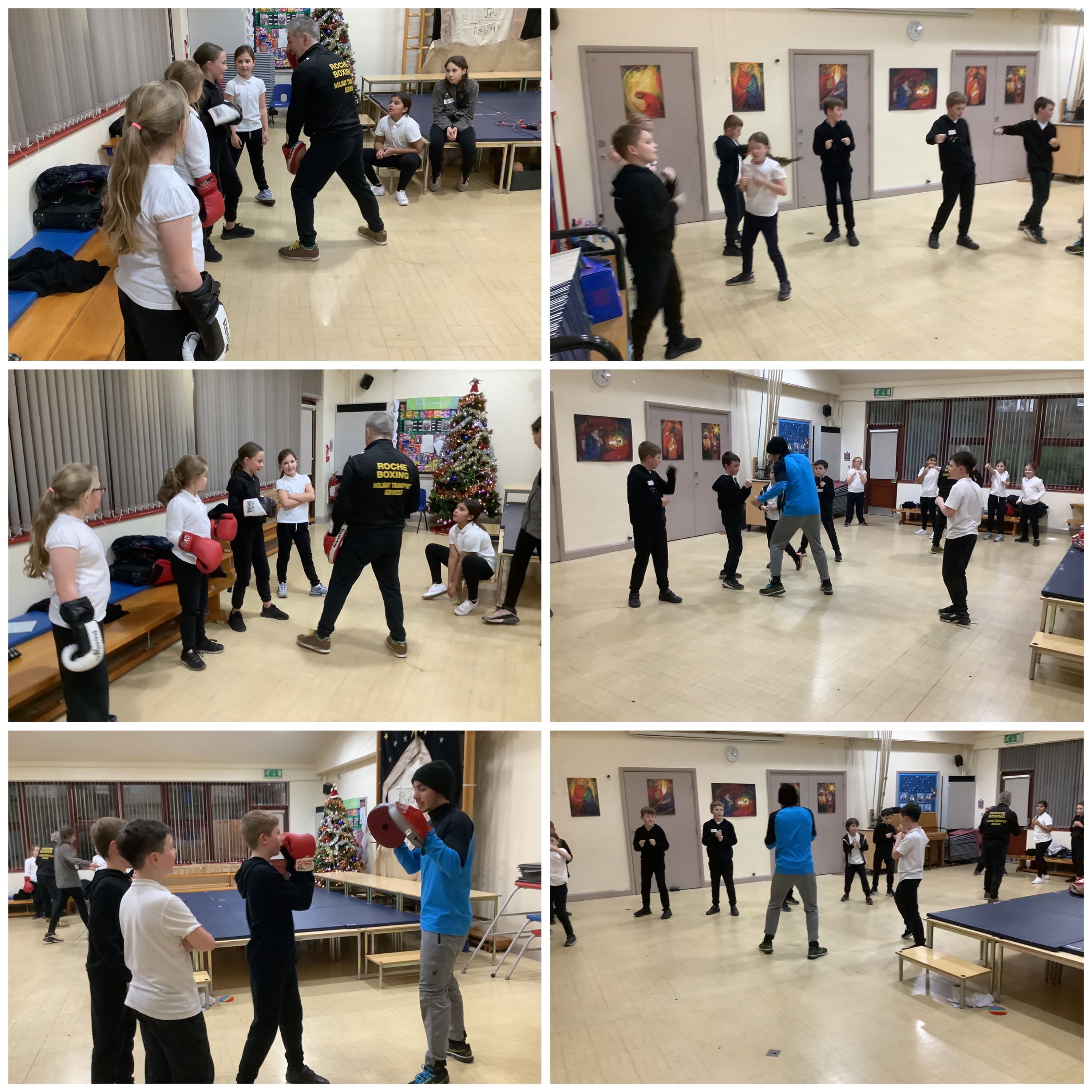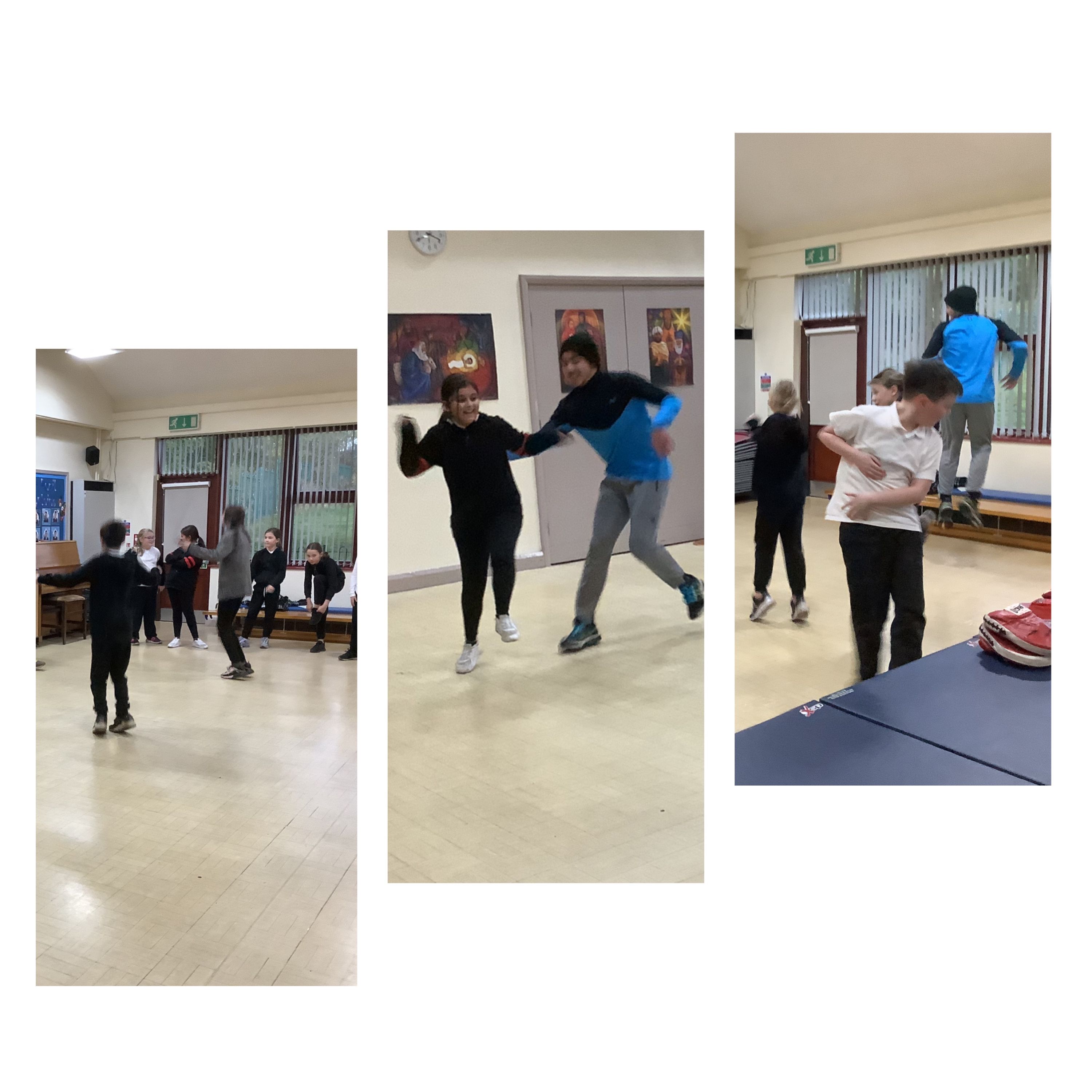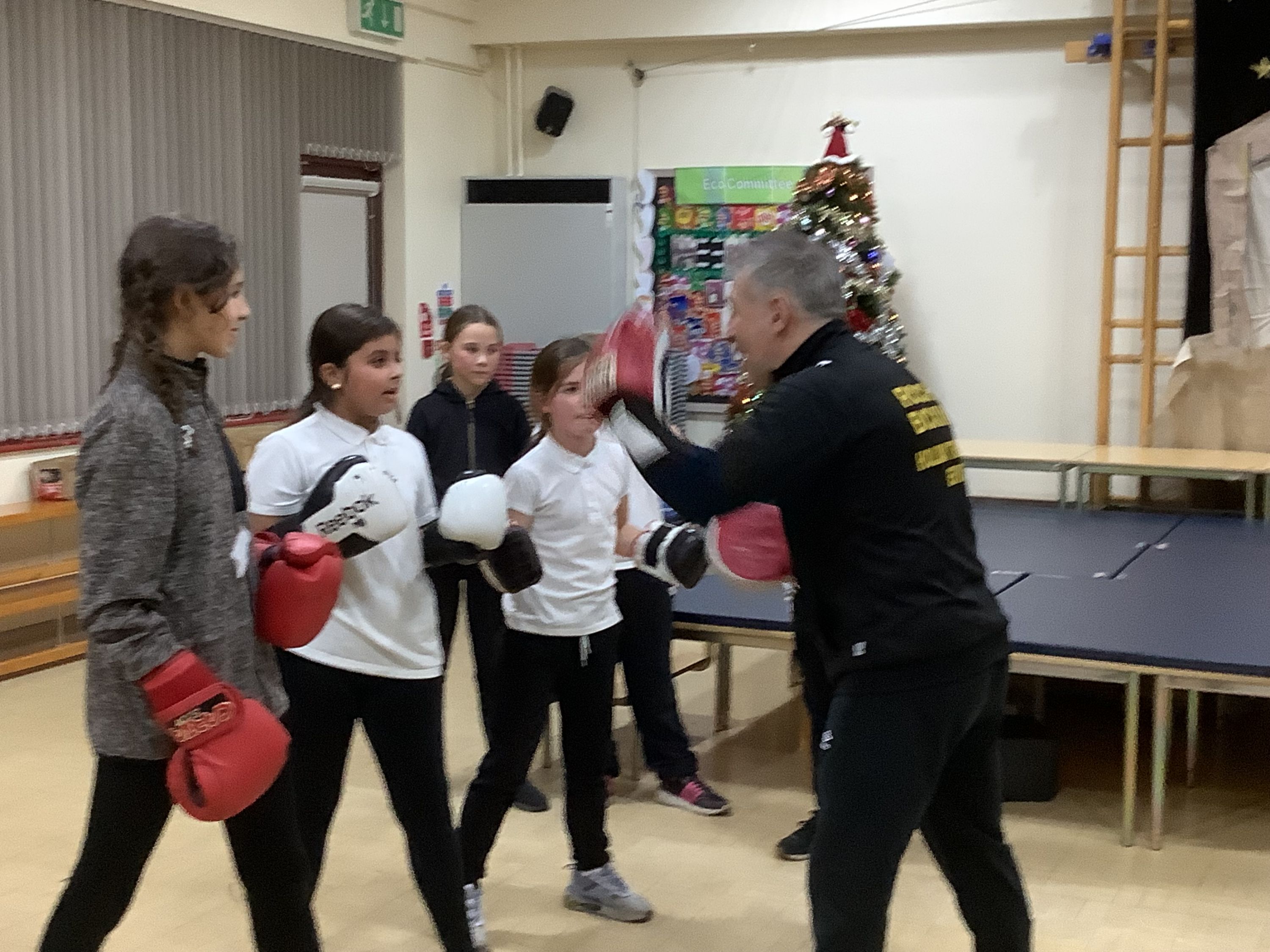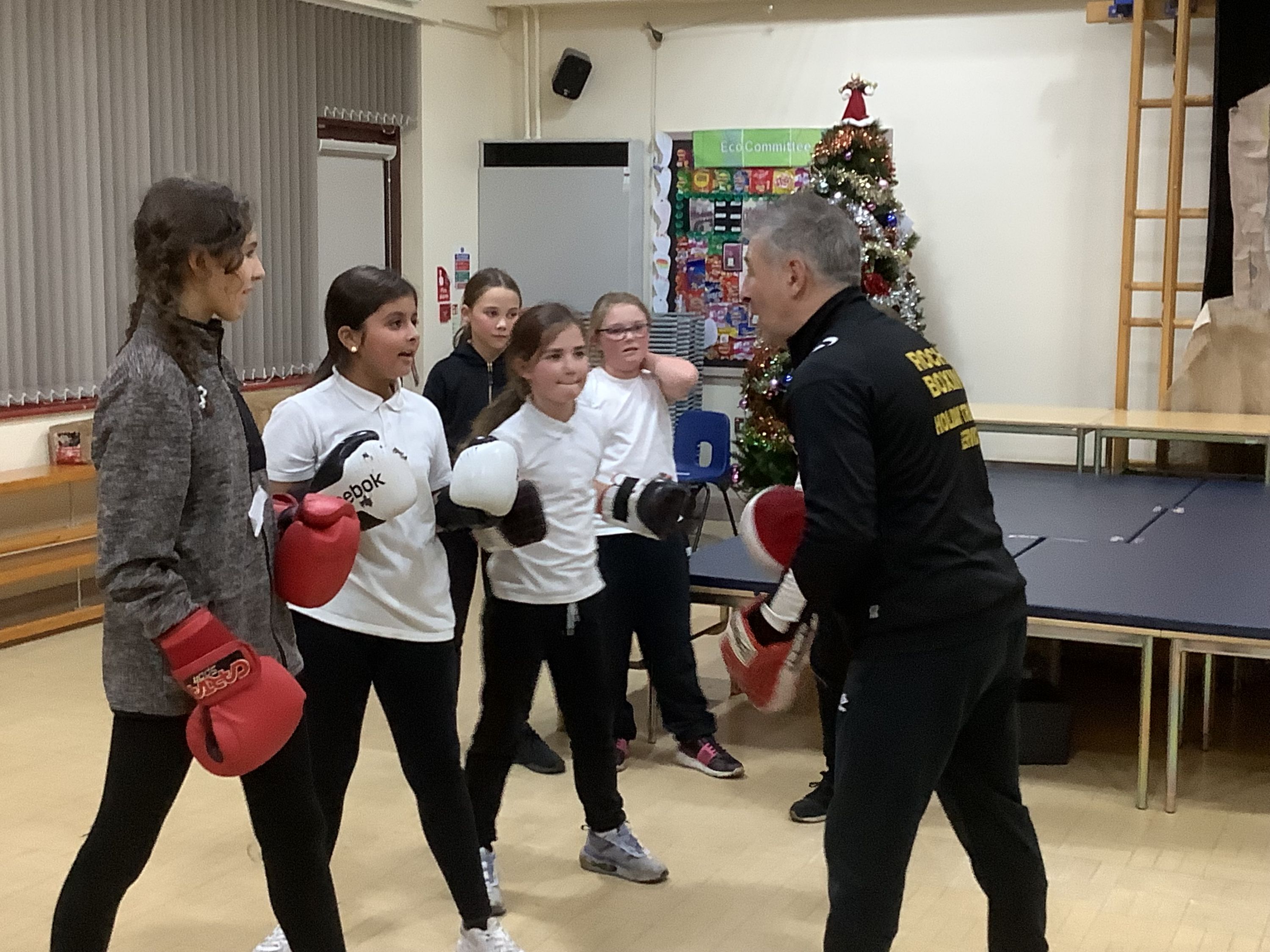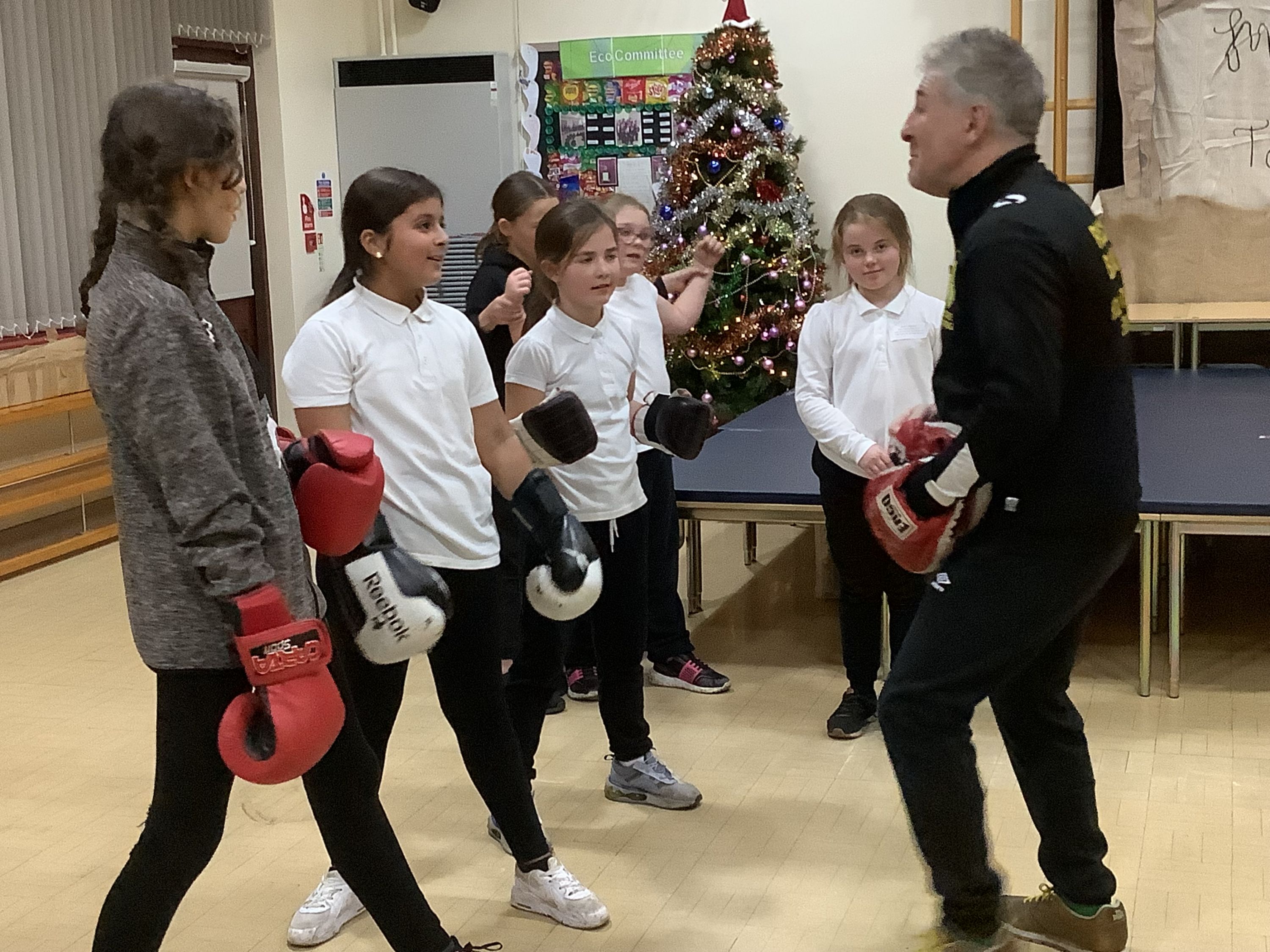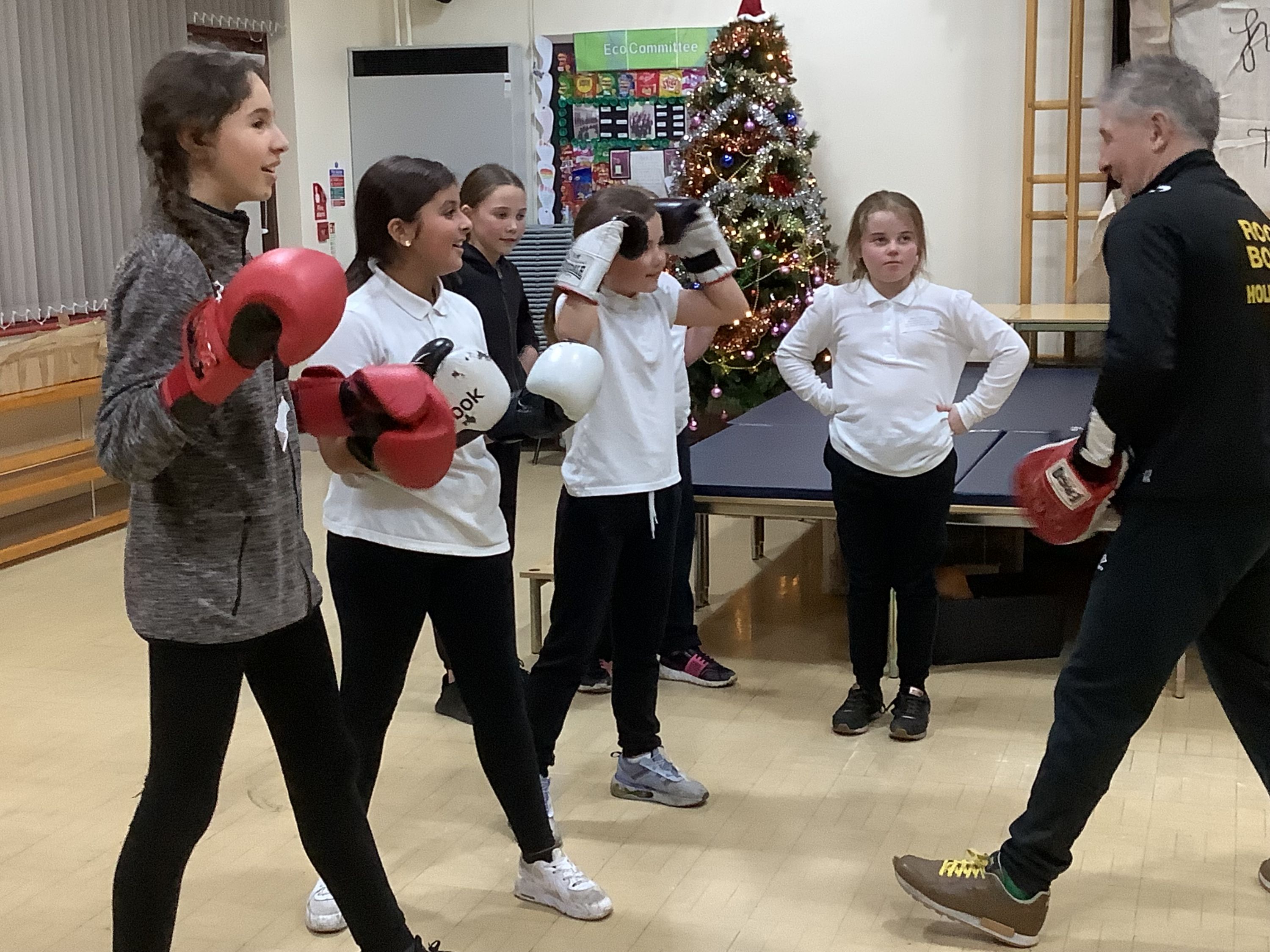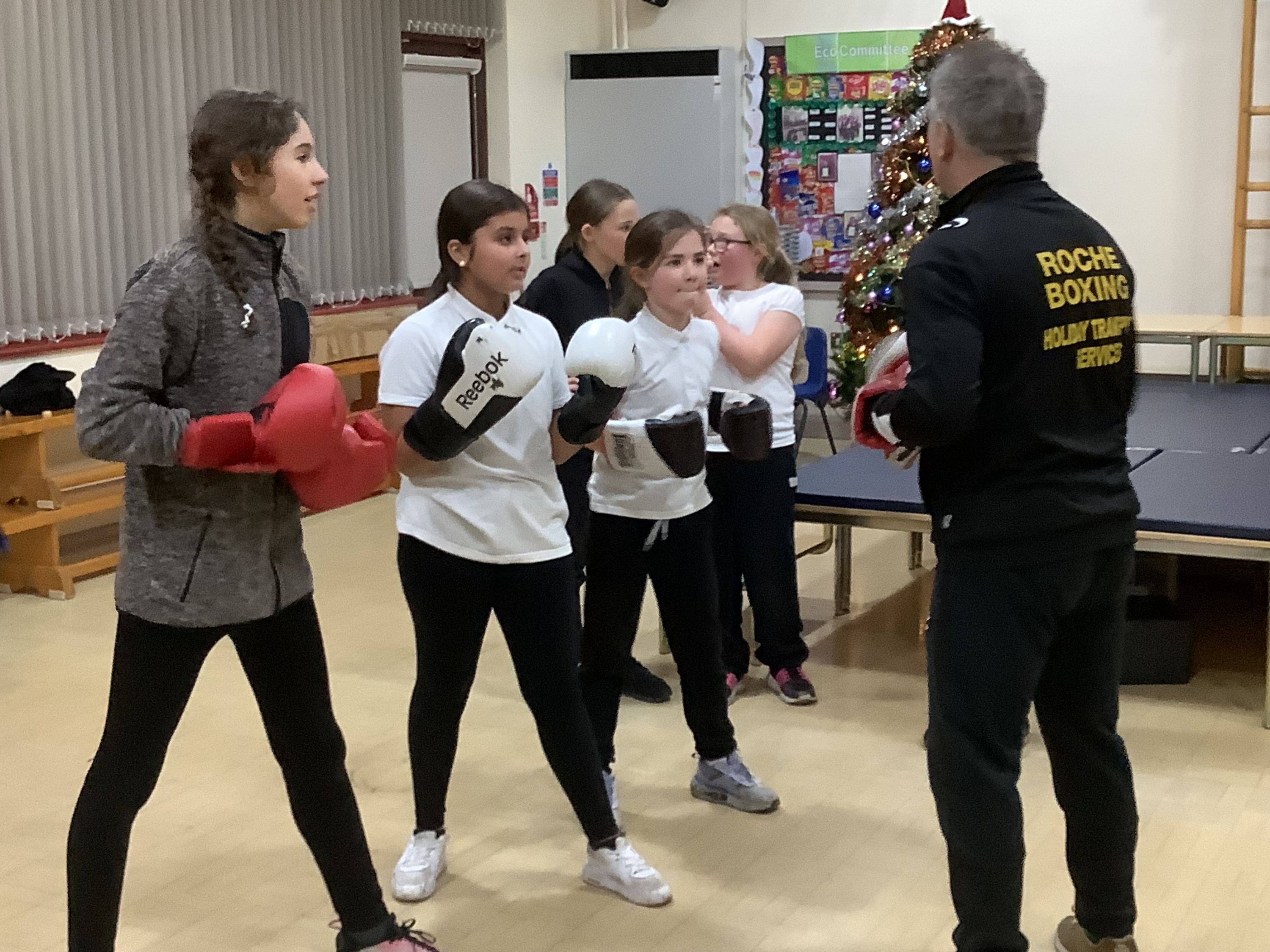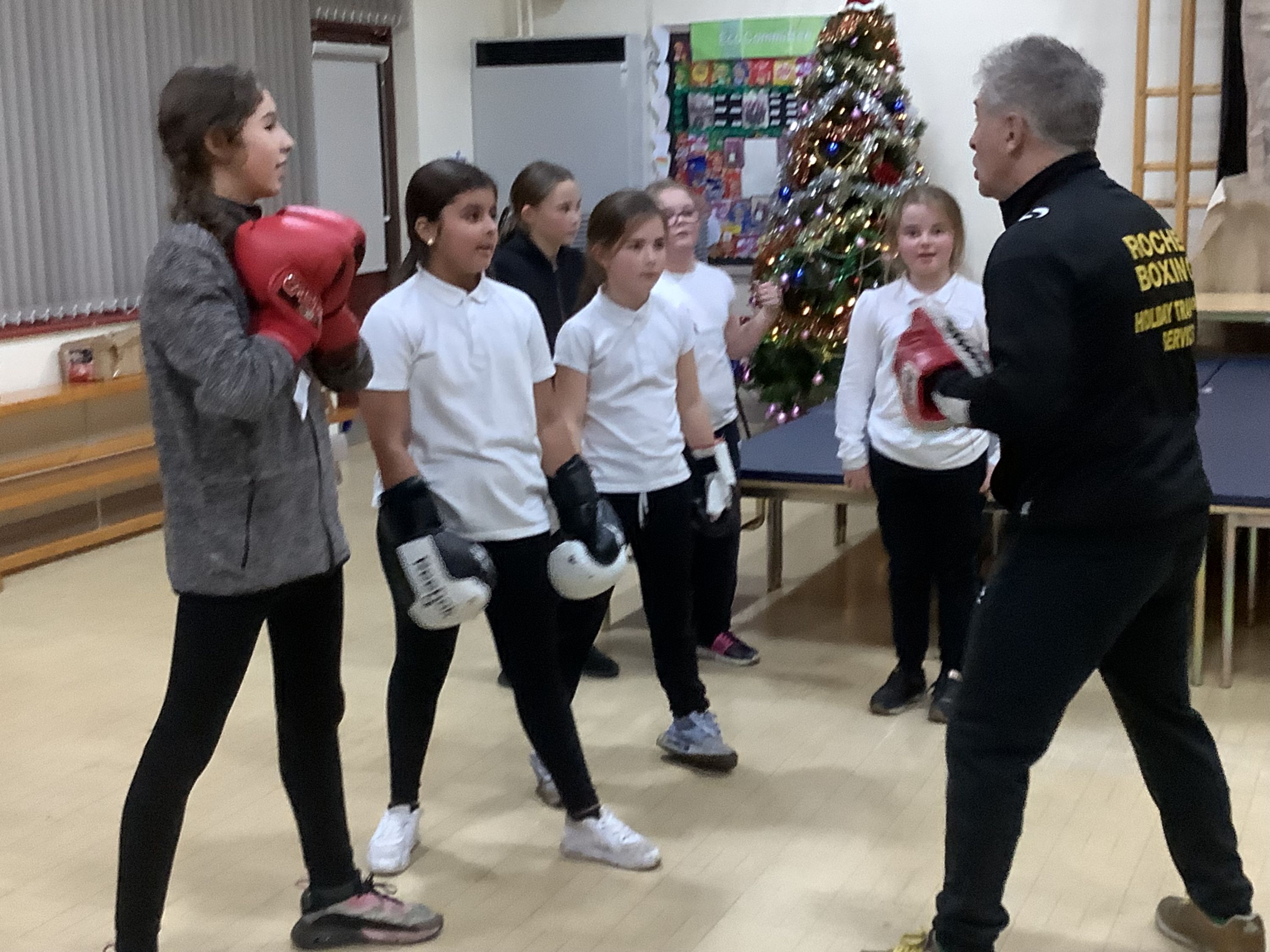 After school badminton club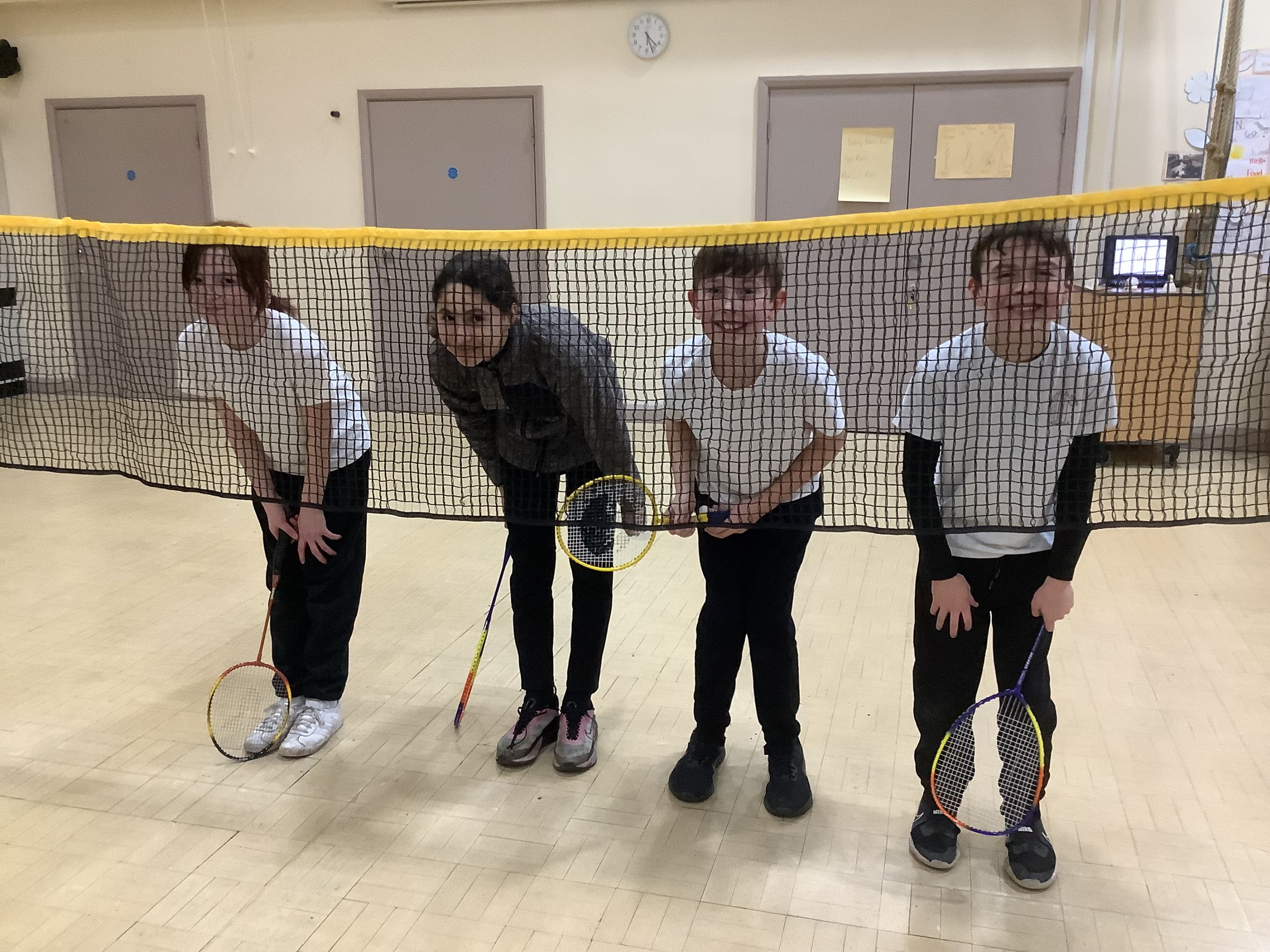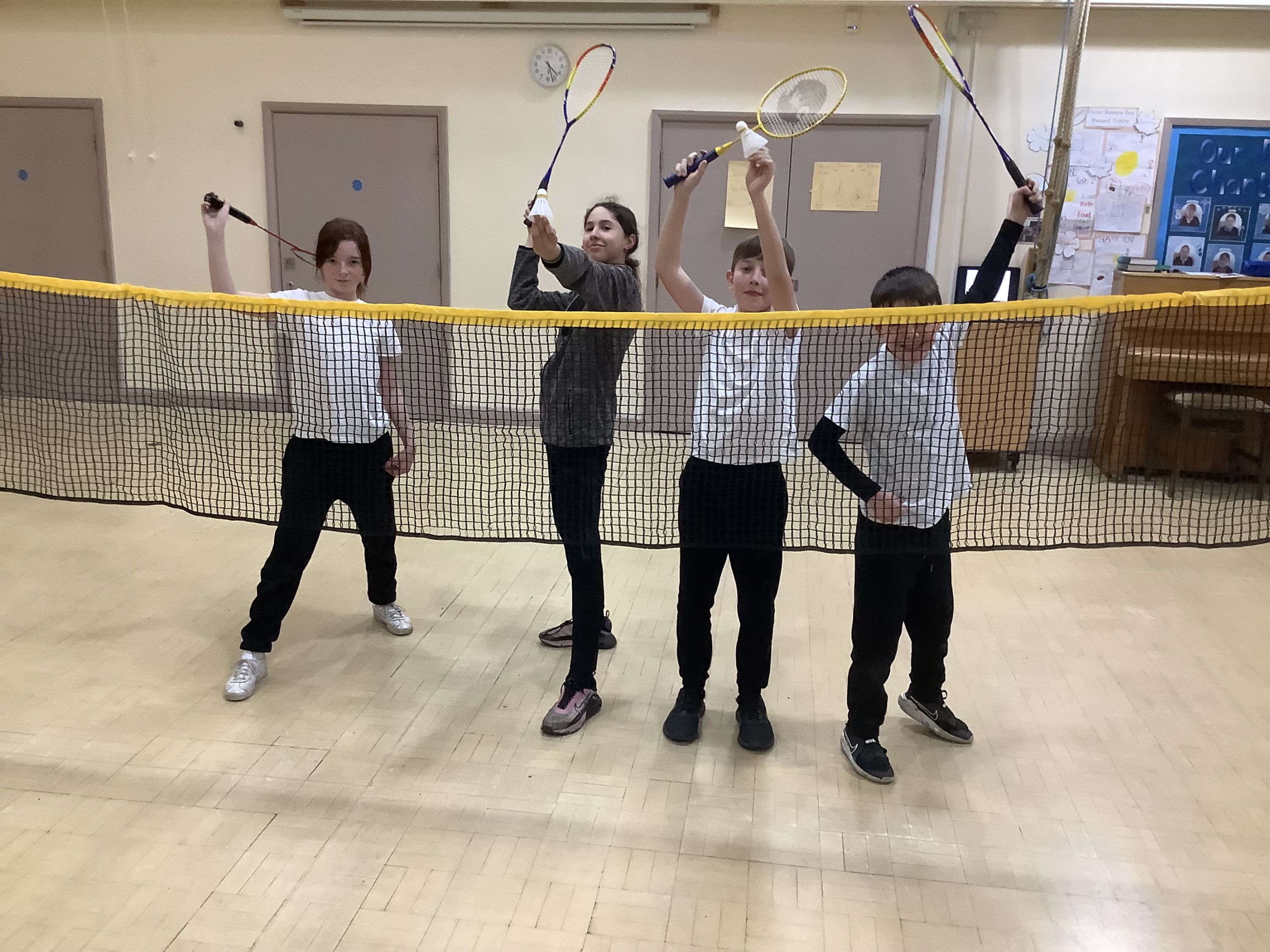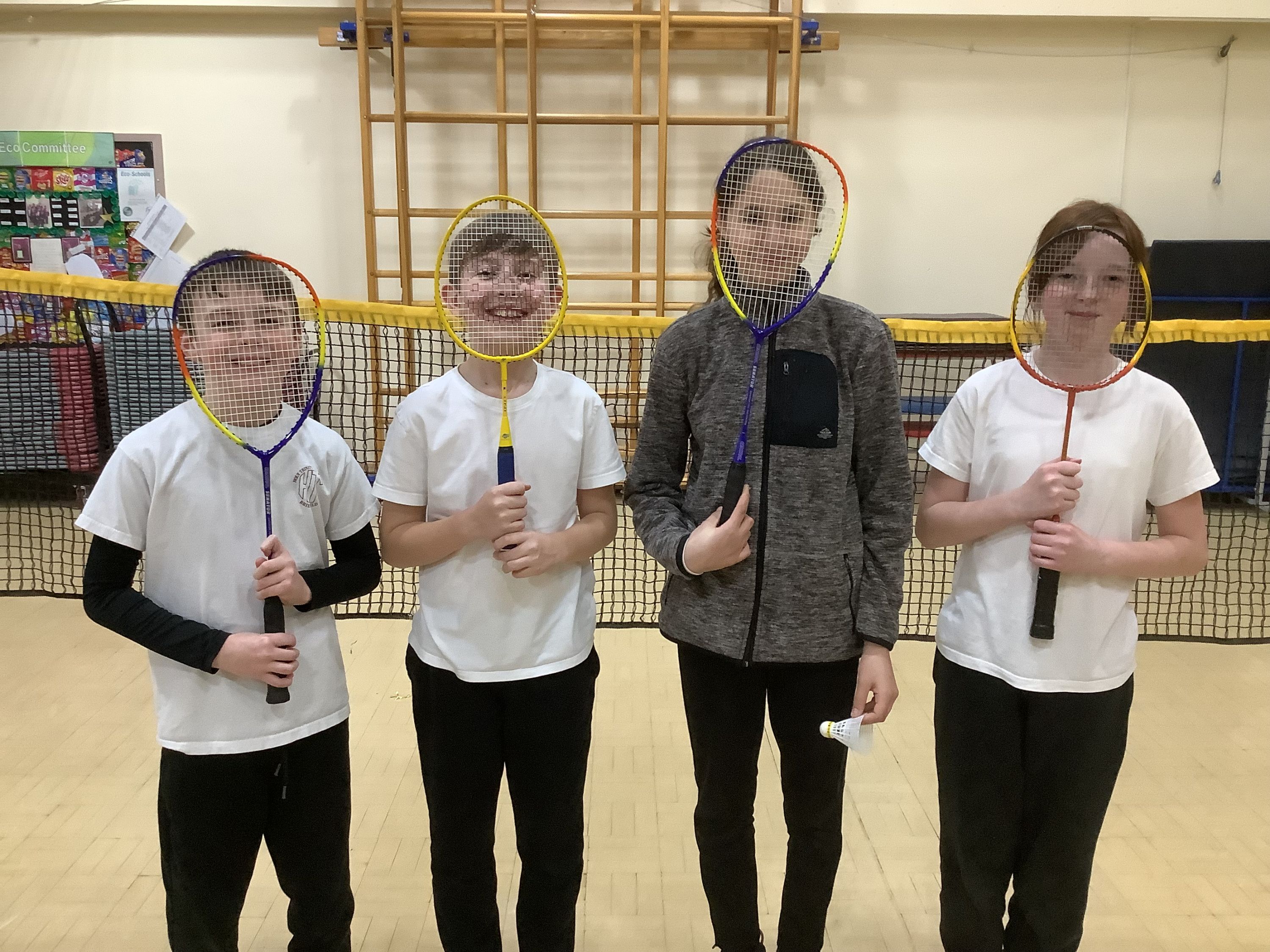 The Commonwealth Games 2022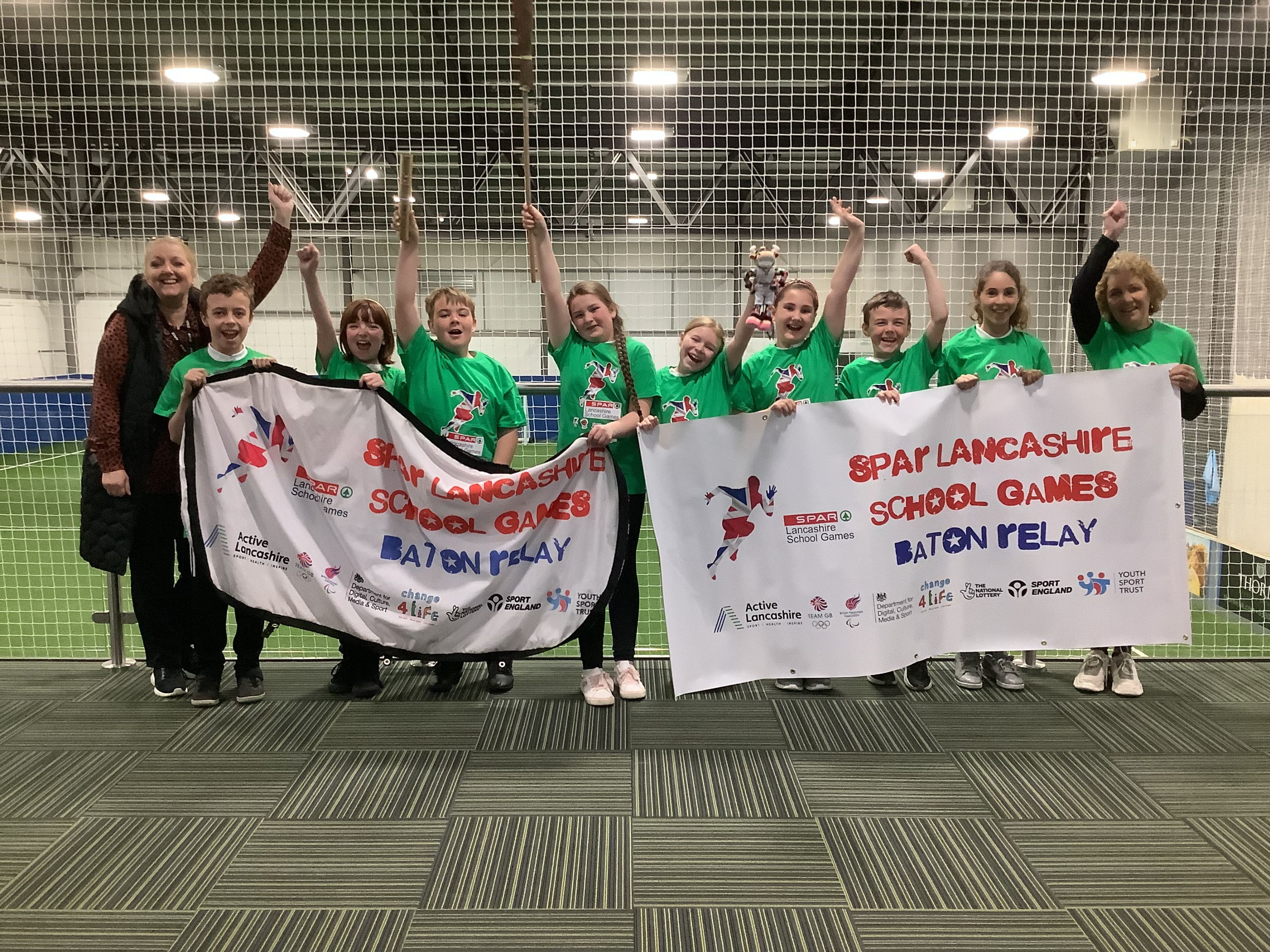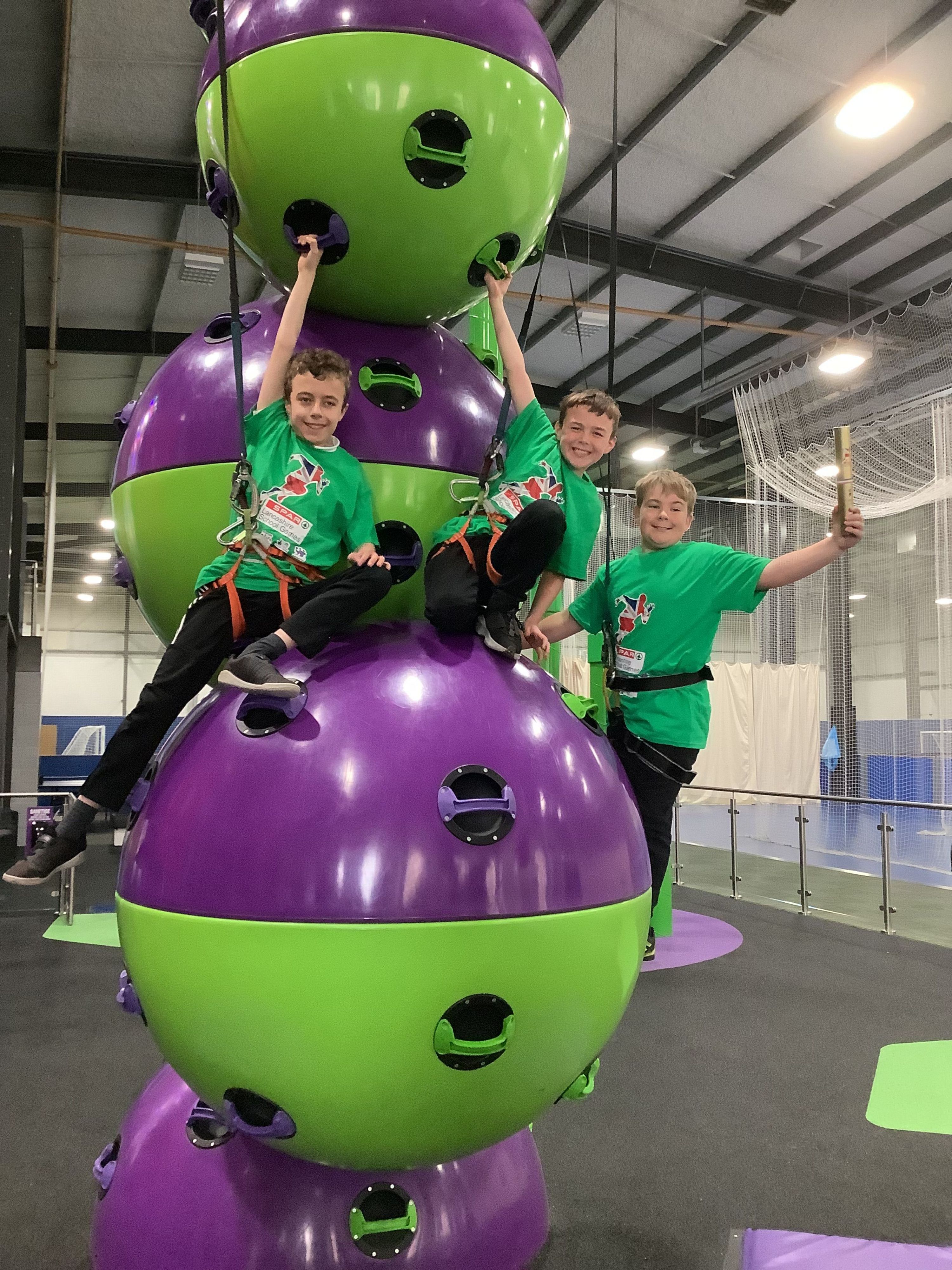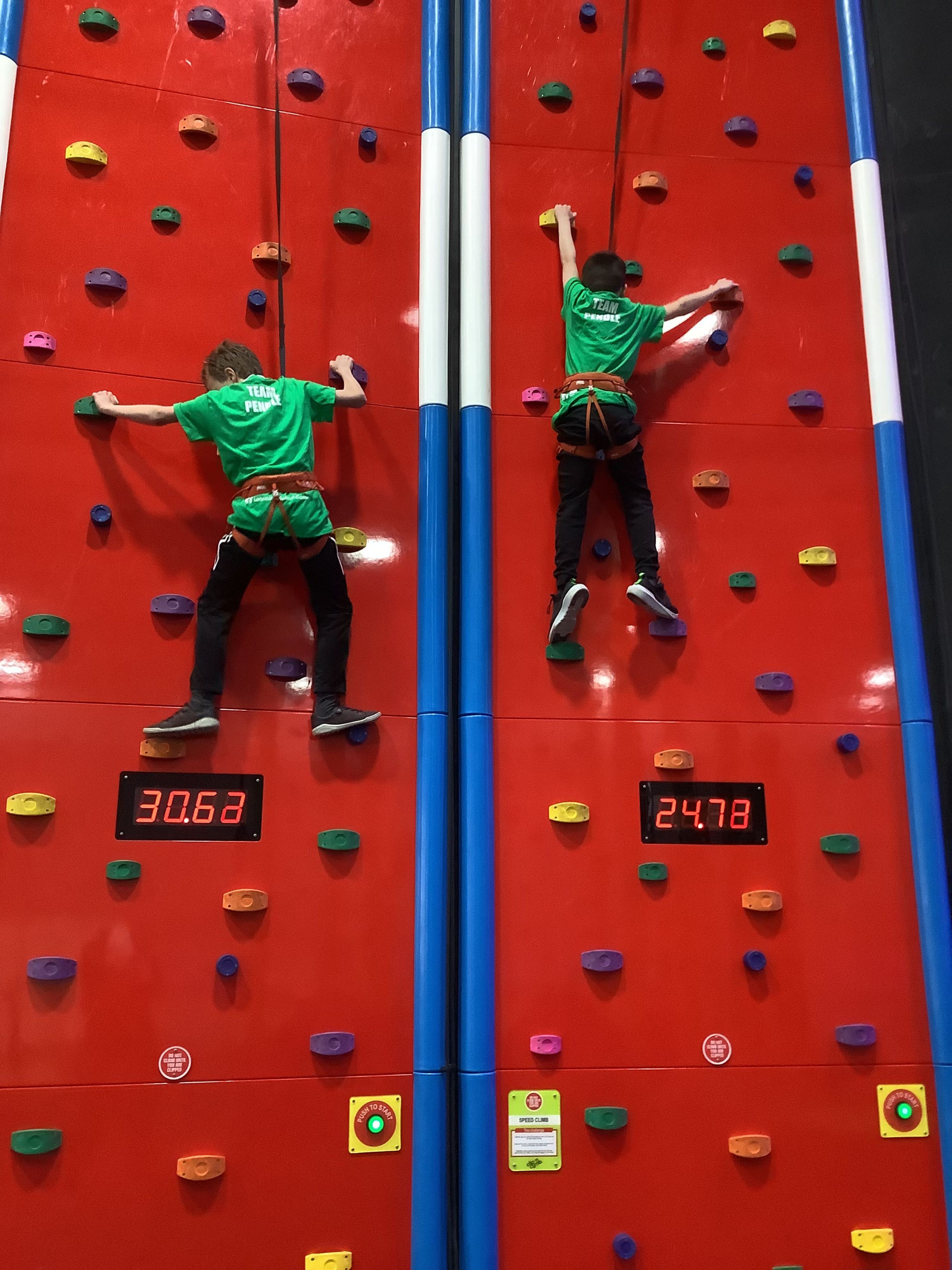 Sports Day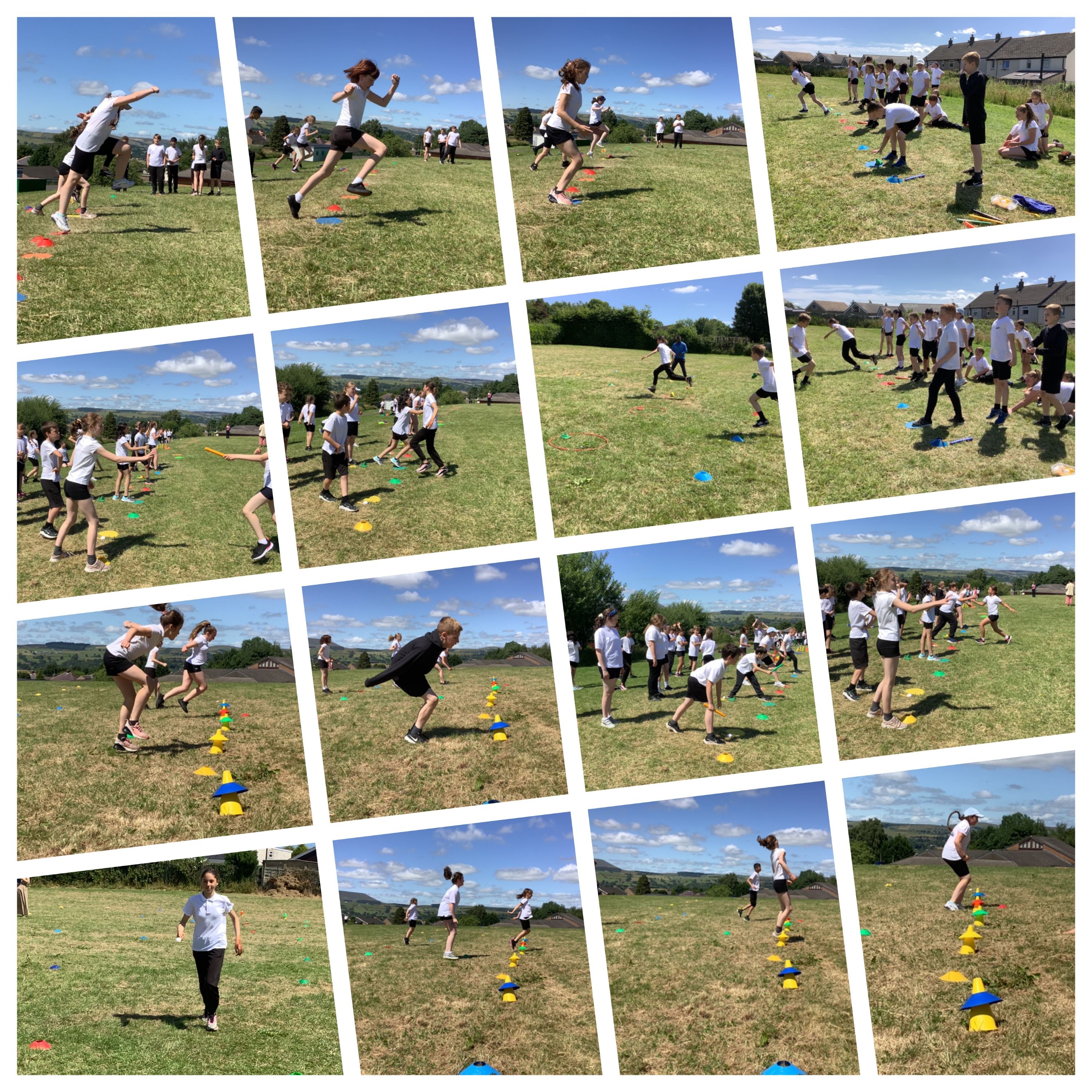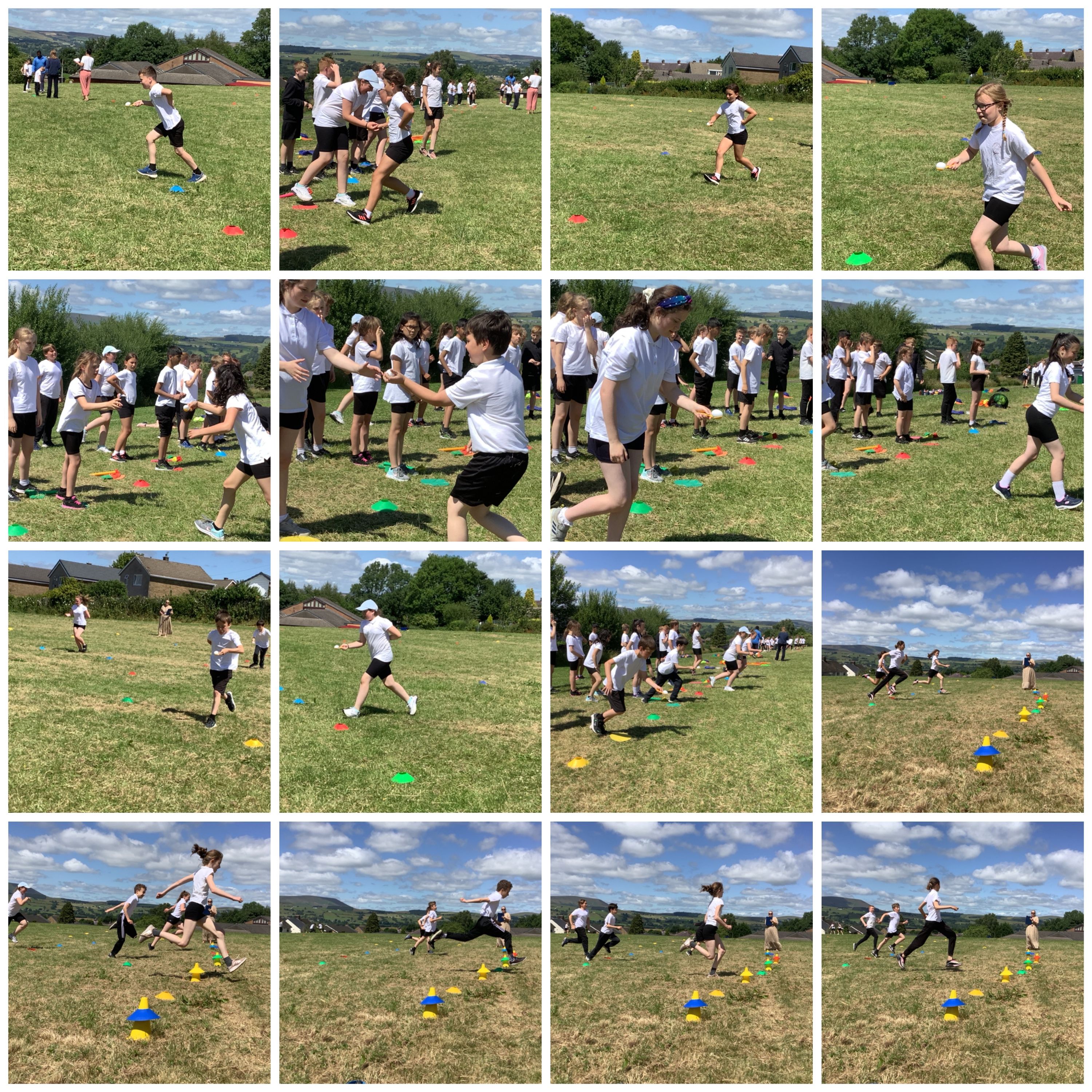 Our Year 5/6 Football Team 2021-2022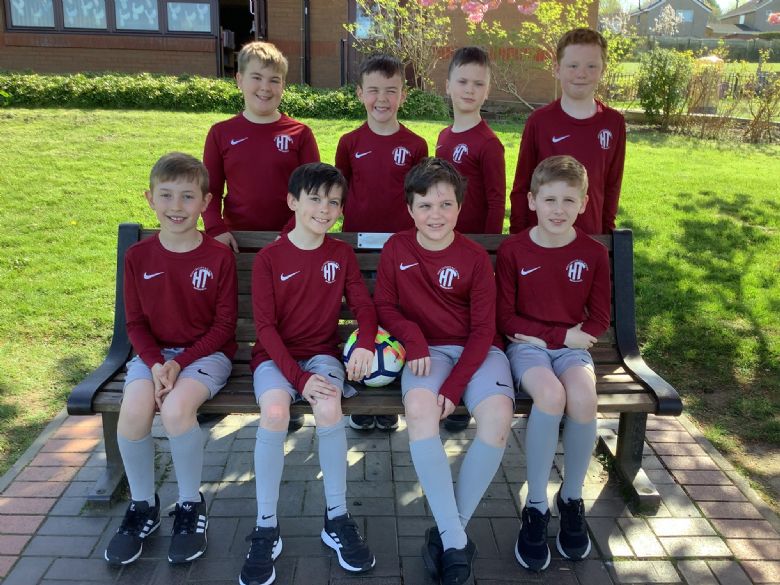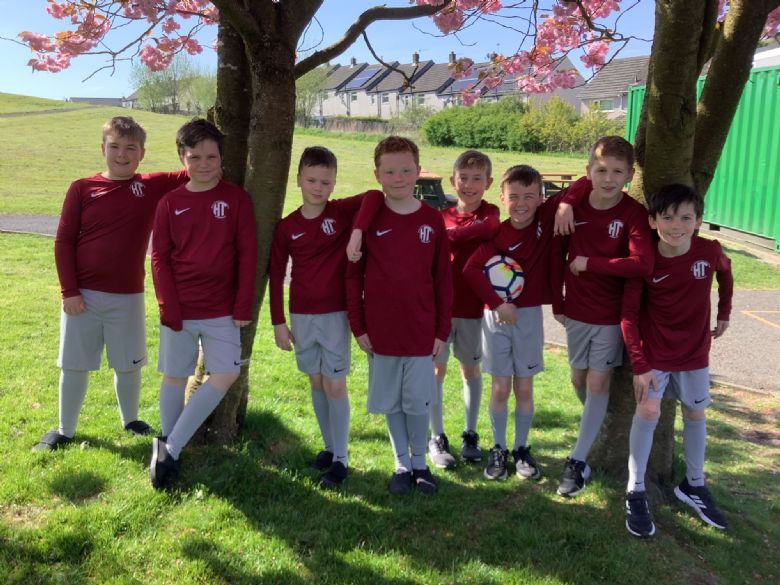 Some of our Year 5/6 Netball Team - 2021-2022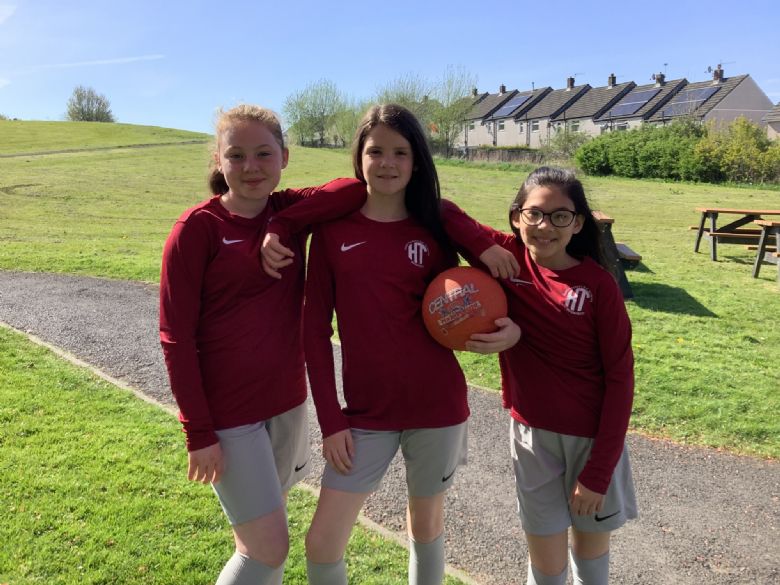 As we are a small school, we have amalgamated with St Marys at Newchurch (who are also a small school) to form a netball team. This ensures that all the girls who want to play netball have an opportunity to participate in competitive sports.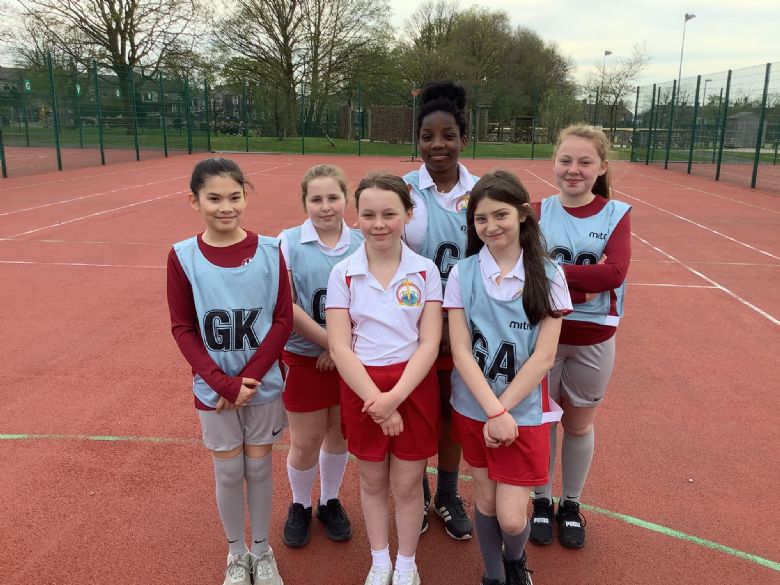 Physical Education is enriched through a wide range of well-attended extra-curricular clubs and activities. Such opportunities enable pupils to develop personal and social skills as well as preparing them for leisure activities in adult life.
During COVID-19, we have been very careful using equipment on the yard as well as developing our spatial awareness. The children use the space on the yard well to develop their jumping skills.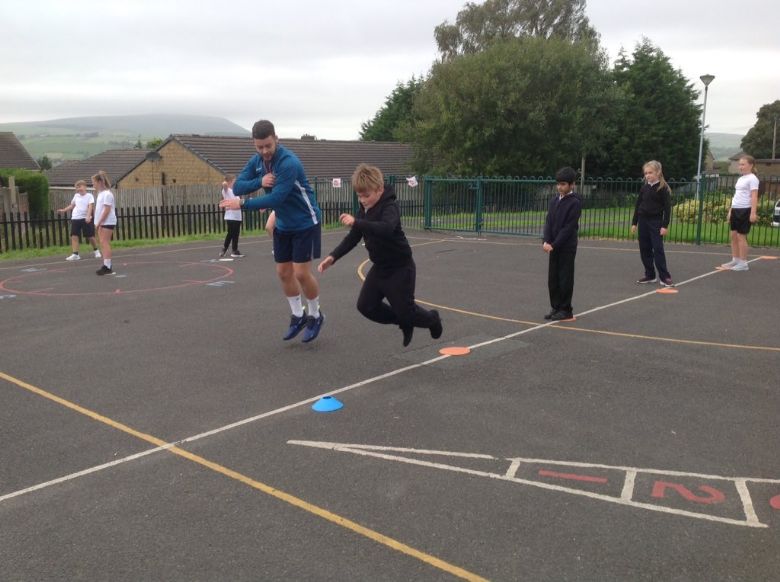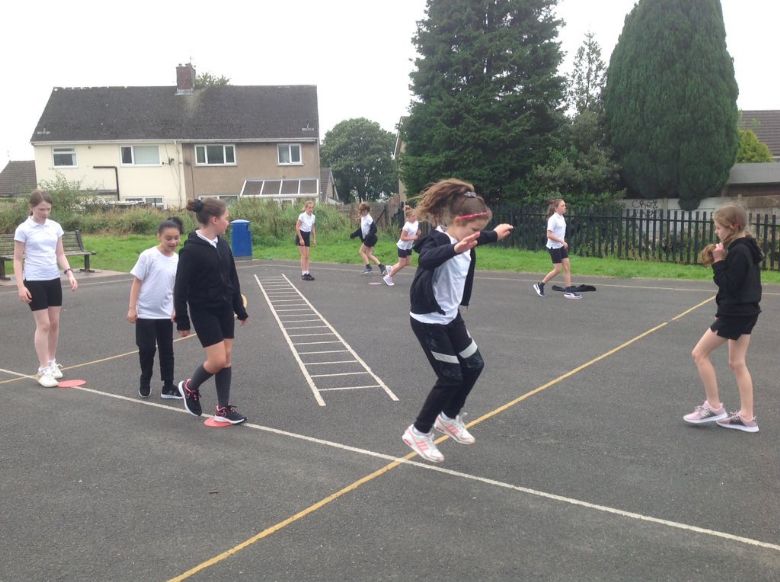 Here's our new Reception children developing their throwing and catching skills.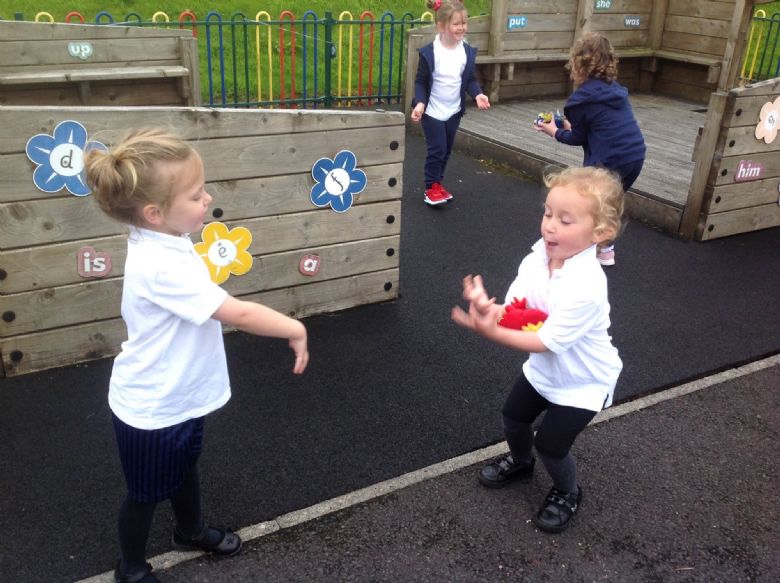 We have competed in a lot of virtual sports events both in school and at home since March 2020. We have come 2nd in a lot of them and are very proud of our achievements for a small school.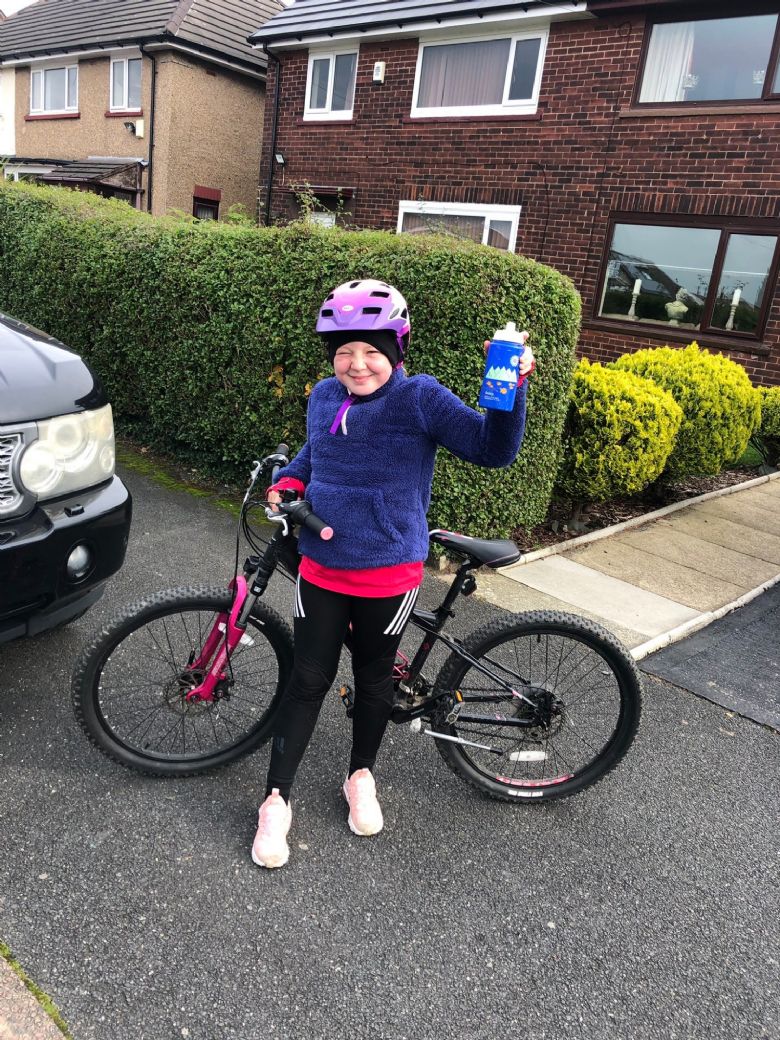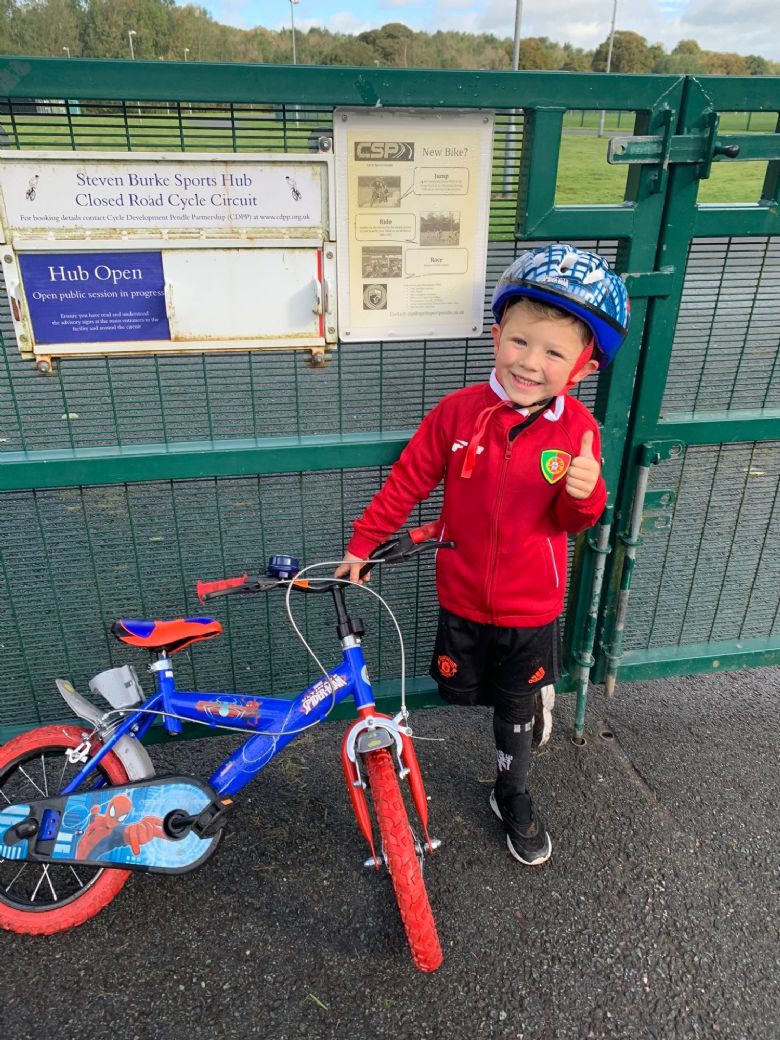 Using our local facilities - The Leisure Box. We are so lucky to be in walking distance of such a fantastic venue.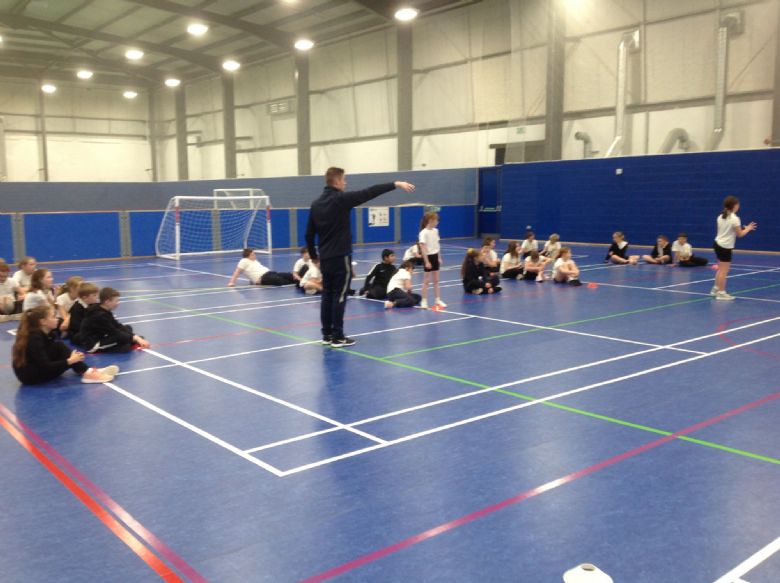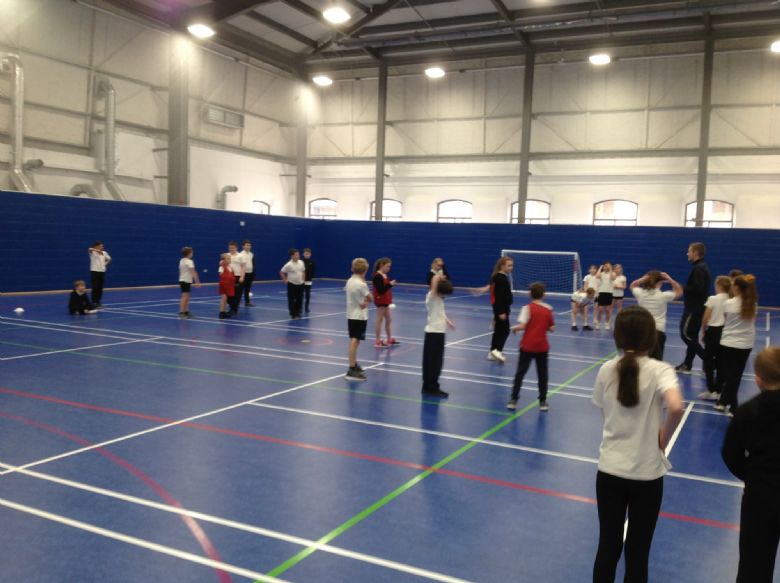 Year 5 and 6 girls were invited to The Leisure Box for some free after school sessions on the Klip and Climb. They loved it and it was a great way to introduce girls into new sports. Thank you to Fiona Callaghan - our SGO - for organising the event.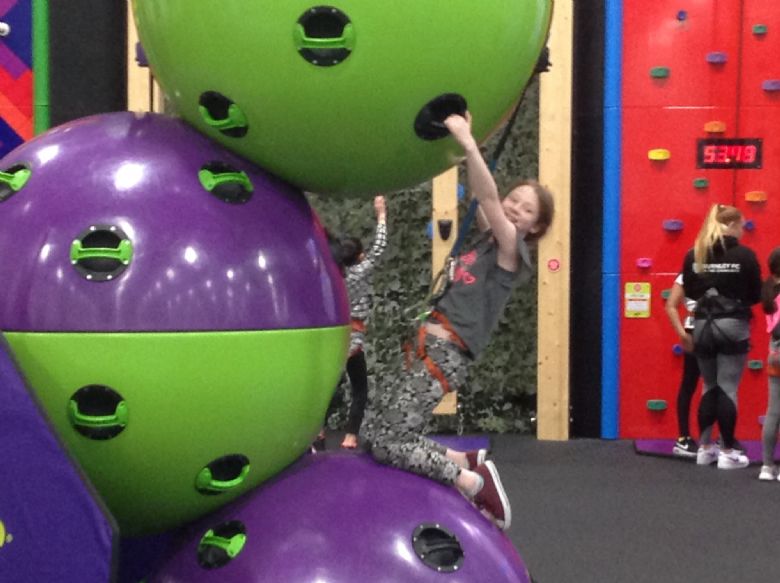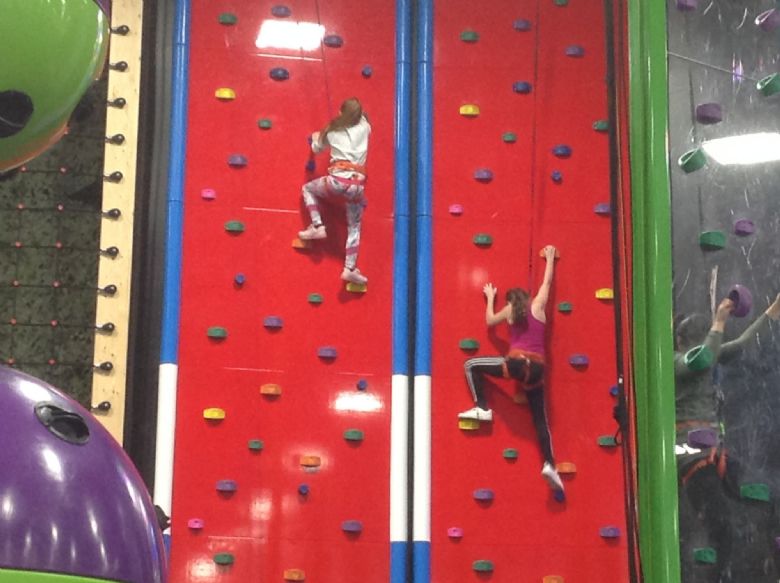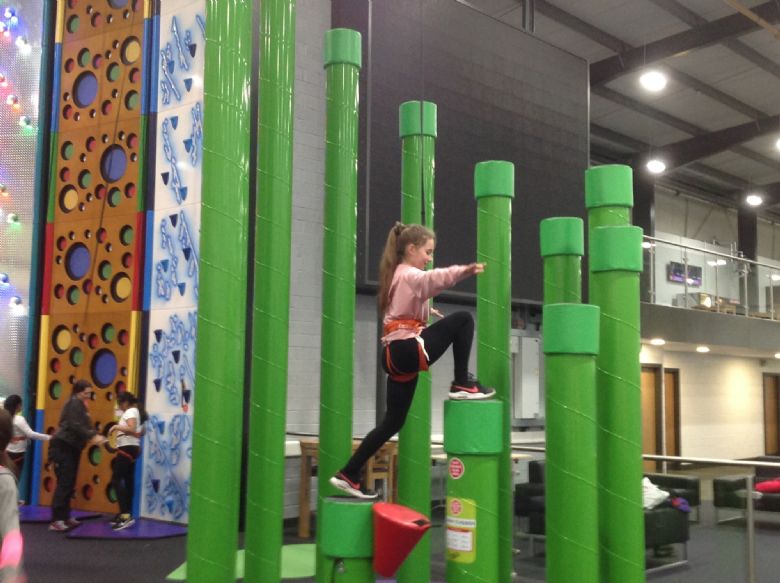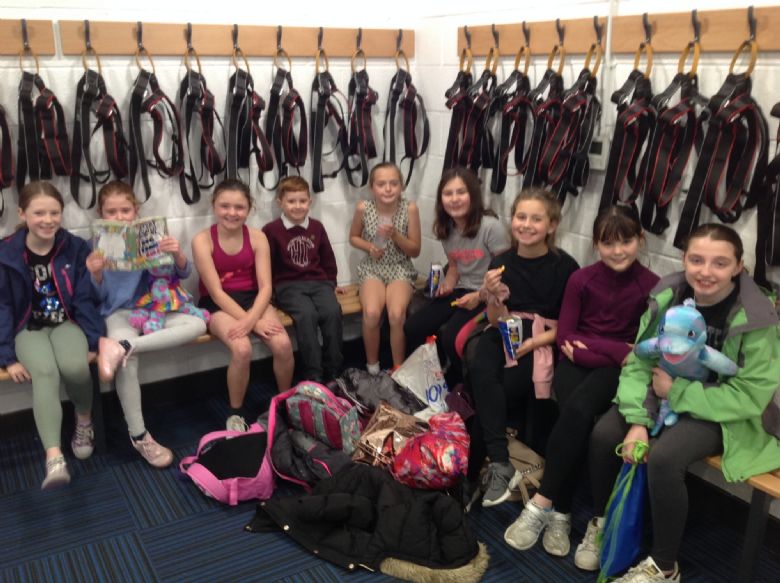 Our UKS2 Indoor Athletics Team competed against all the other Catholic Schools in the Pendle Cluster. They had a great time and achieved some personal bests. The theme of the event was 'DETERMINATION' and they had that in abundance! Well done to all who competed.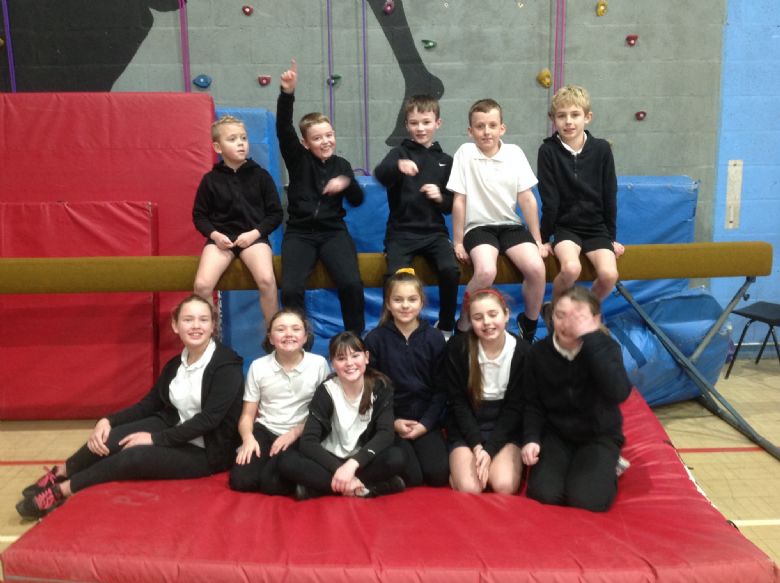 EYFS are catching a large ball and moving in different ways.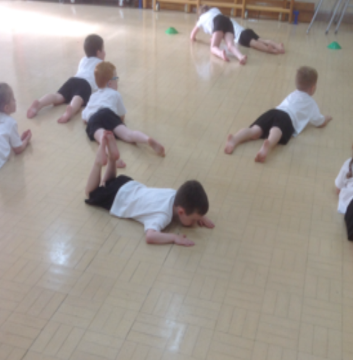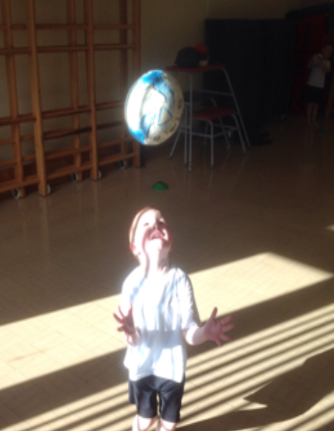 Year 5 competed in a Duathlon where they had to run, cycle and then run again. It was hard work for them but they loved the challenge.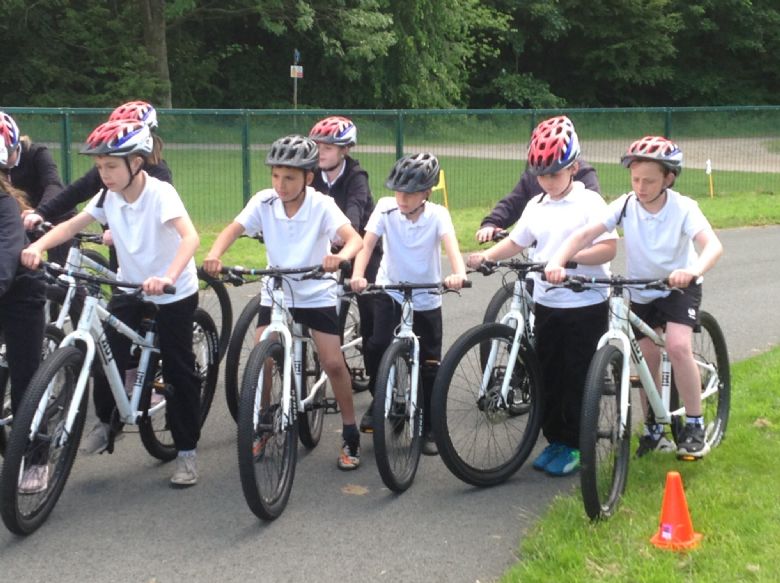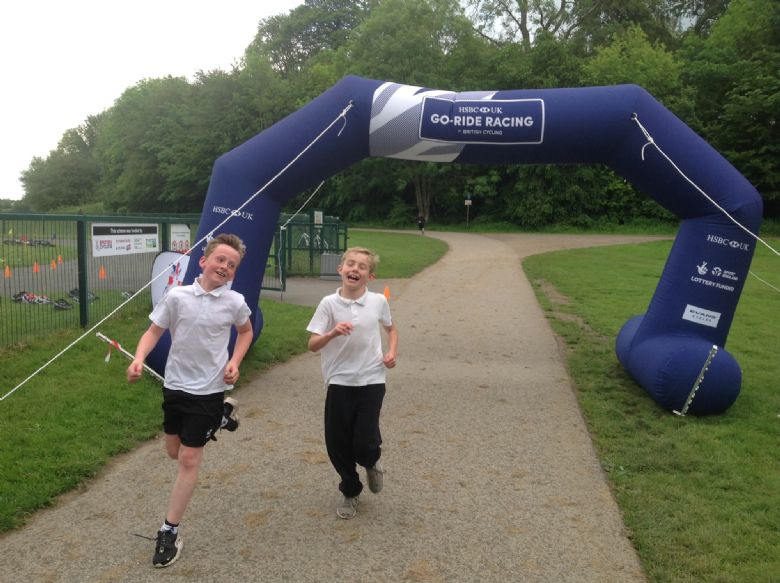 There's always lots of activities on offer at break times - our Sports Council help out with these.