Pendle Cluster Pupil Chaplains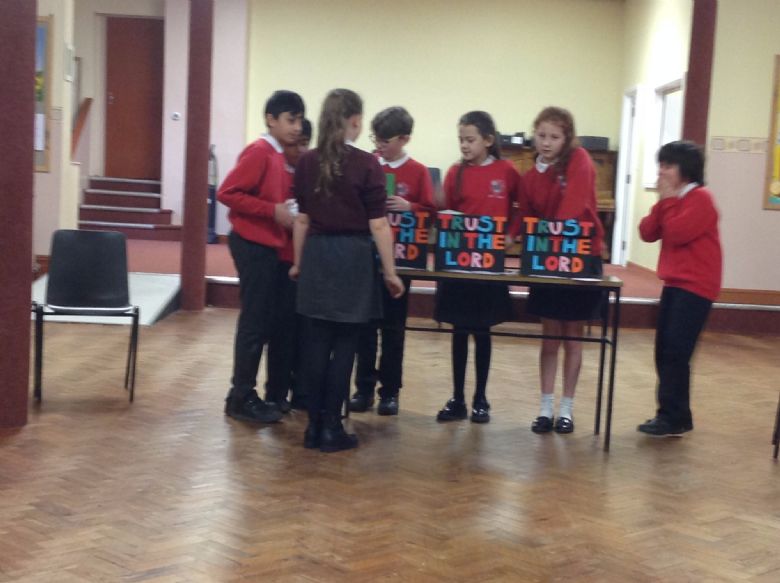 The day after Young Voices, the tired but enthusiastic Pupil Chaplains travelled to Sacred Heart Church in Colne in order to meet with other Pupil Chaplains from Catholic primaries in Pendle.
We arrived early, so we spent some time in the church praying for our school and walking the stations of the cross. Then the workshops began with a shared lunch, bringing us all together.
Next it was time for our activities - Holy Trinity went first with their activity based on a song, about what gives us hope. What do you find gives you hope when things are difficult? We also enjoyed an activity about using our senses. Fr Chris led activities about TRUST and we all shared our good practice in schools. Finally we all went up to the church to celebrate a liturgy, to help us continue on our missions.