History
At Holy Trinity, we aim for a high quality history curriculum which inspires pupils' curiosity and fascination about Britain's past and that of the wider world. We want children to enjoy and love learning about history by gaining this knowledge and skills, not just through experiences in the classroom, but also with the use of fieldwork and educational visits.
Here are some examples of History in our school:
2023-2024
Class 3 had the most amazing day investigating the Prehistoric Age! They looked at the Stone, Iron and Bronze Age. They had a very special visitor who brought in many different artefacts to show them!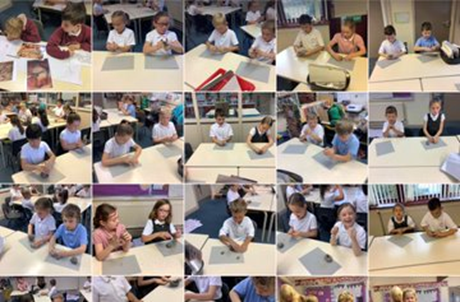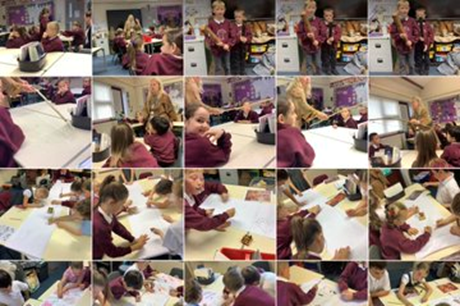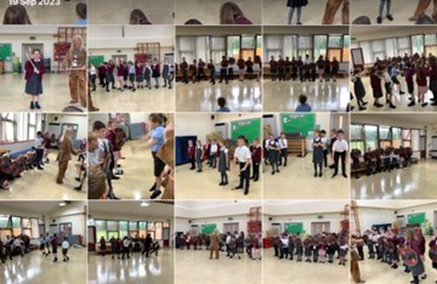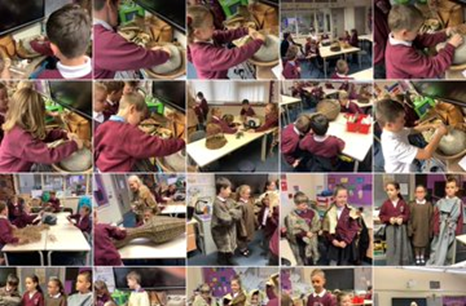 2022-2023
Class 2 loved sharing their History learning with their peers and parents in a Friday assembly. They have been learning about monarchs.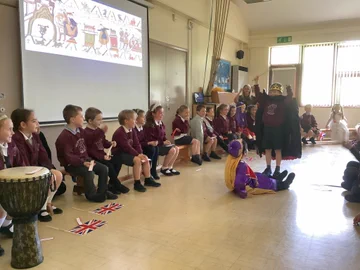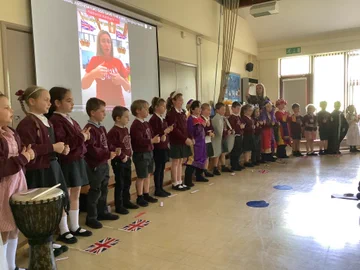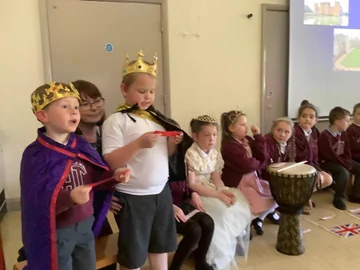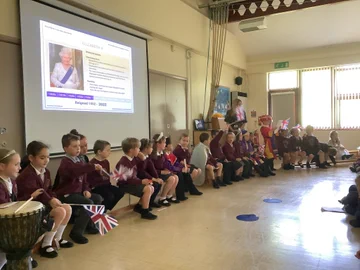 Black History Month 2022
Class 1 looked at why we celebrate black history month and then listened to music by the Four Tops and Whitney Houston. They then made African necklaces.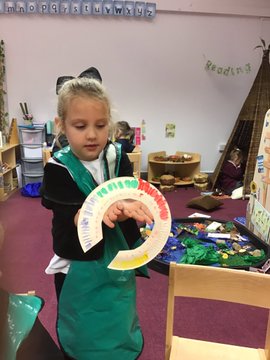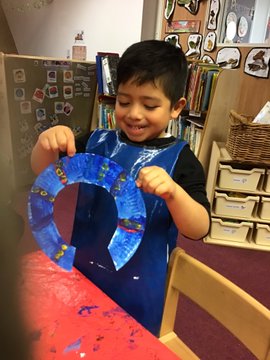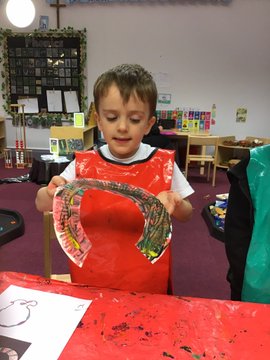 Class 2 found out about some historical figures and listened to some of the famous speech by Martin Luther King Jr. They also listened to soul music by Luther Vandross whilst making banners for a silent protest for equal rights.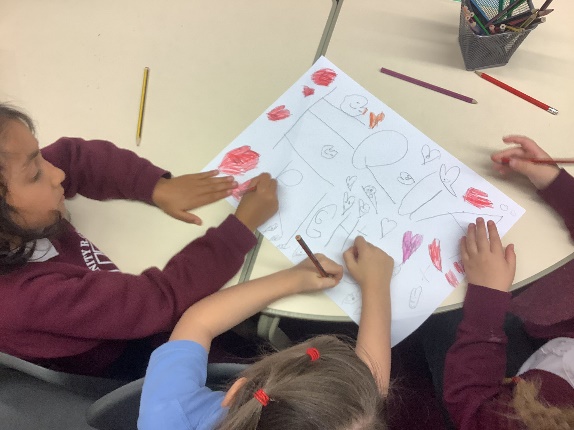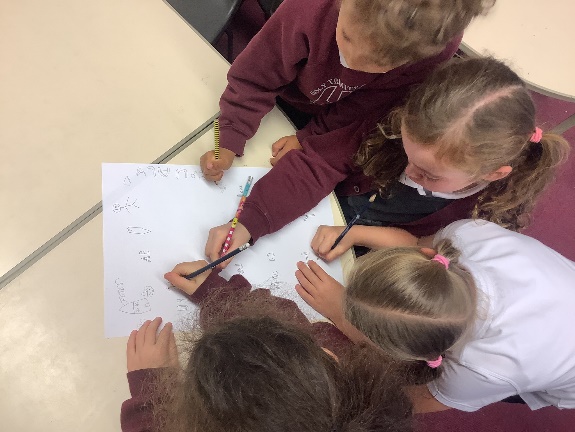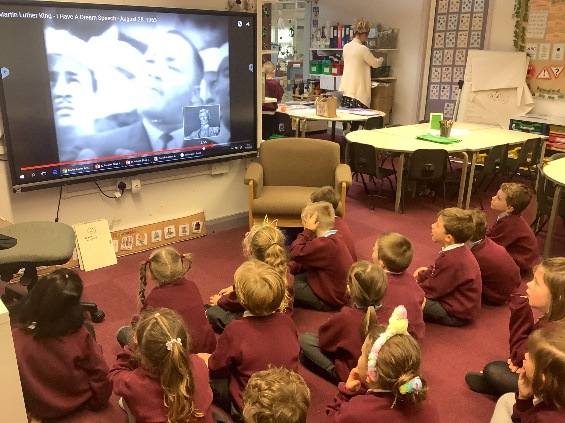 Class 1 have been looking at their baby pictures and talking about what they can do now that they couldn't do when they were babies.
In Class 3, they have been investigating Ancient Egypt. They have been researching about the mummification process. They had some fun wrapping each other like mummies.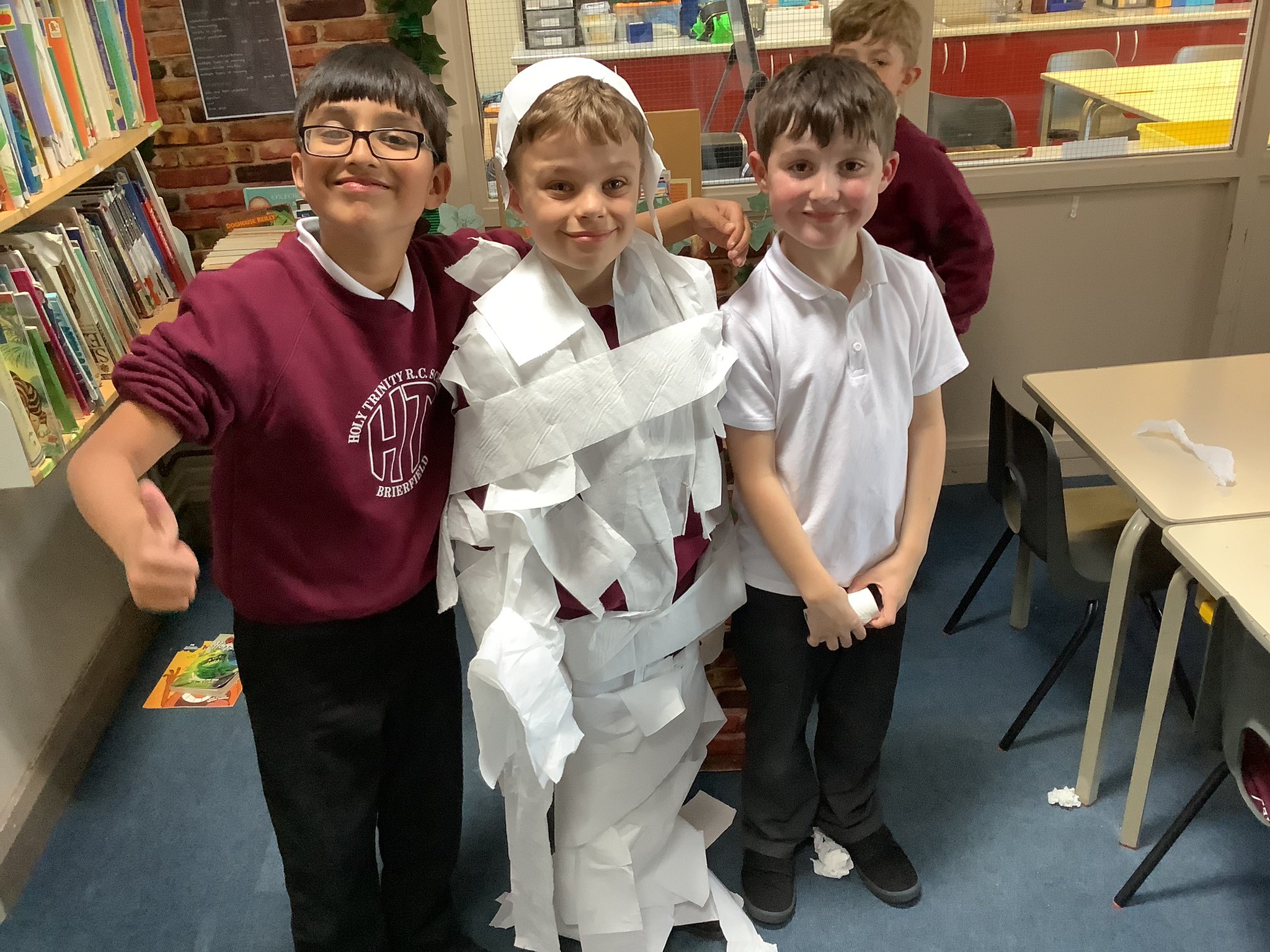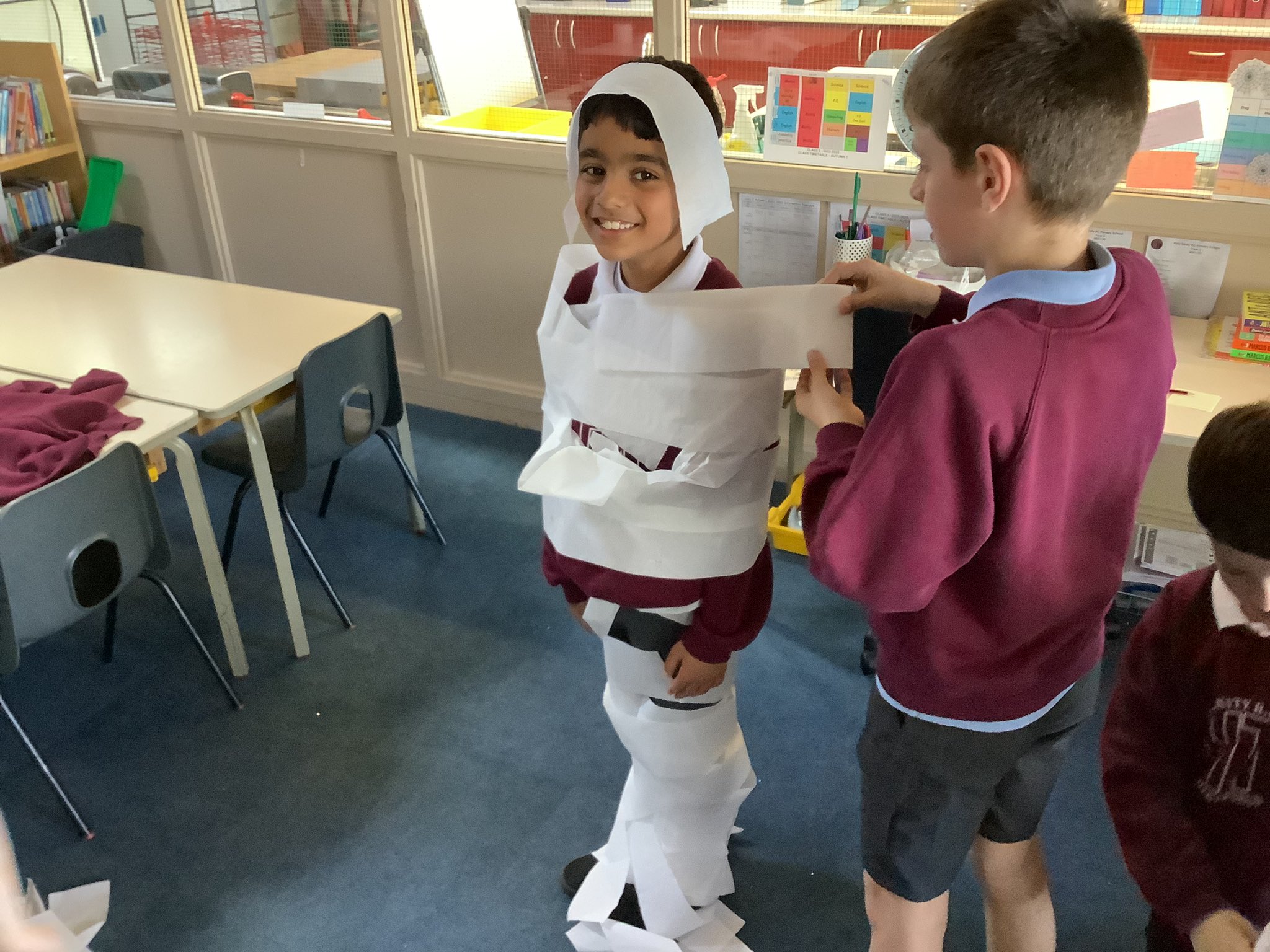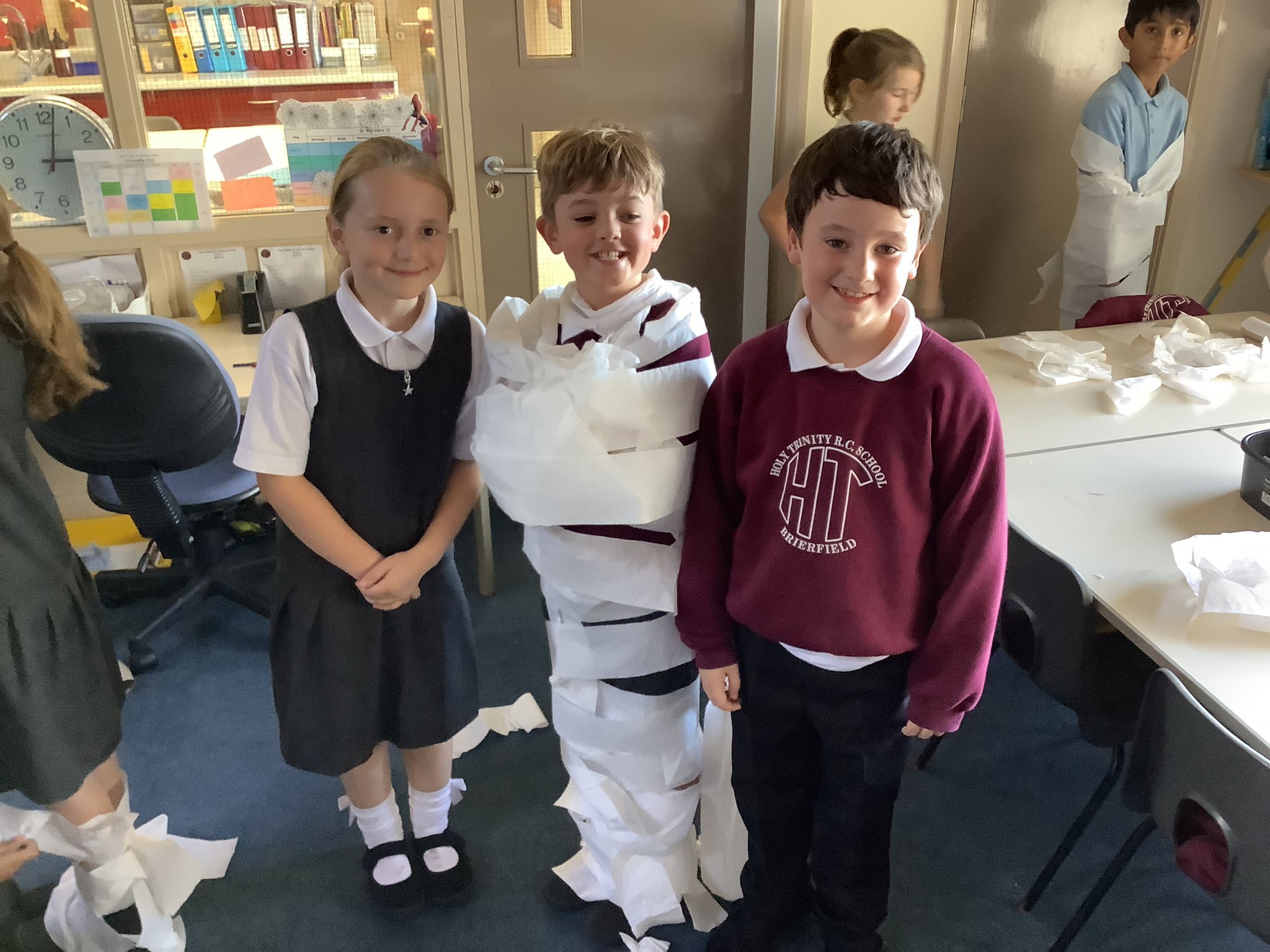 Class 3 also visited Towneley Hall and discovering the Egyptology exhibition! They were so lucky to have such an amazing place to visit so close to our school. They had so much fun exploring the different artefacts and seeing the real life mummy!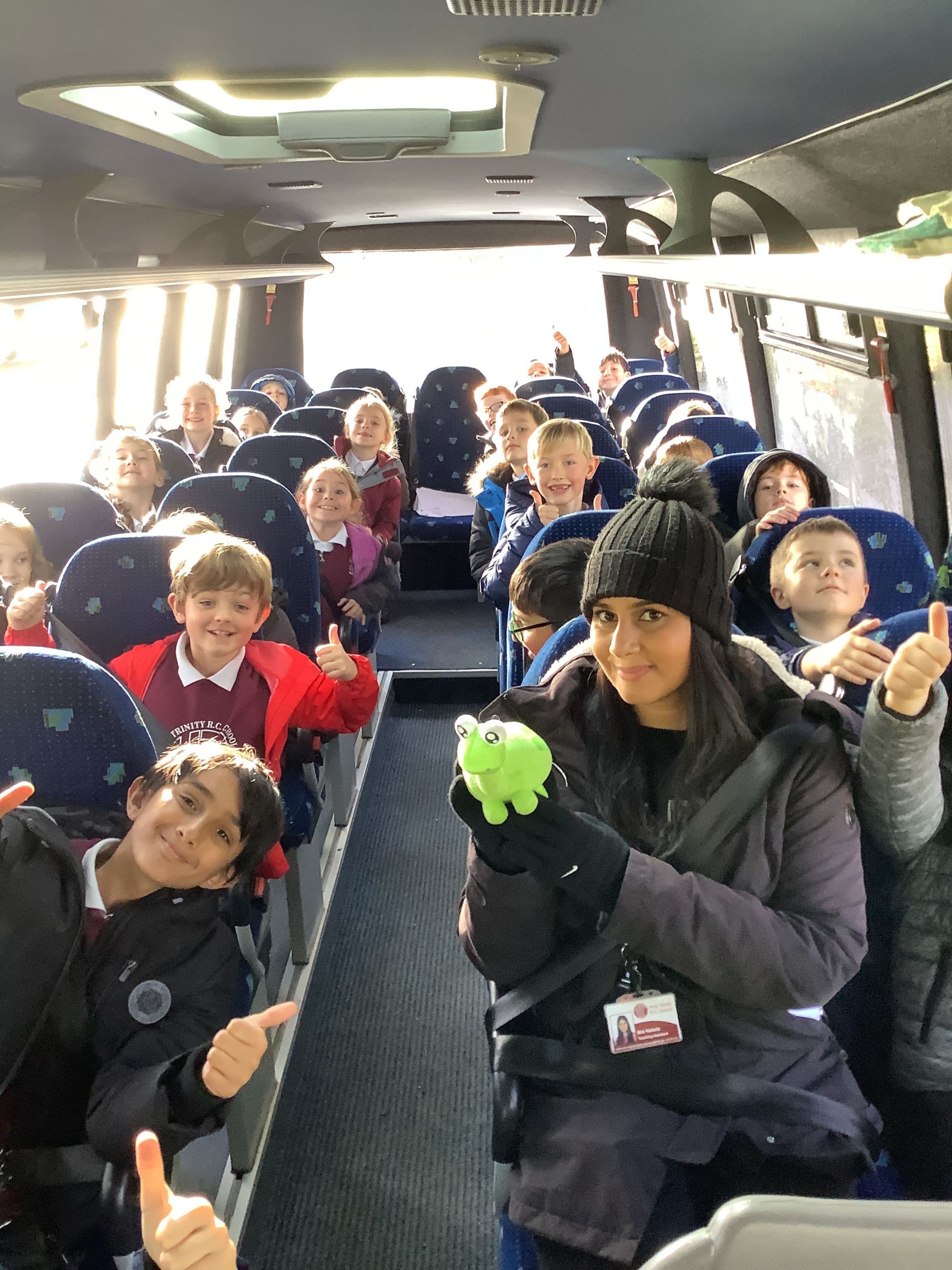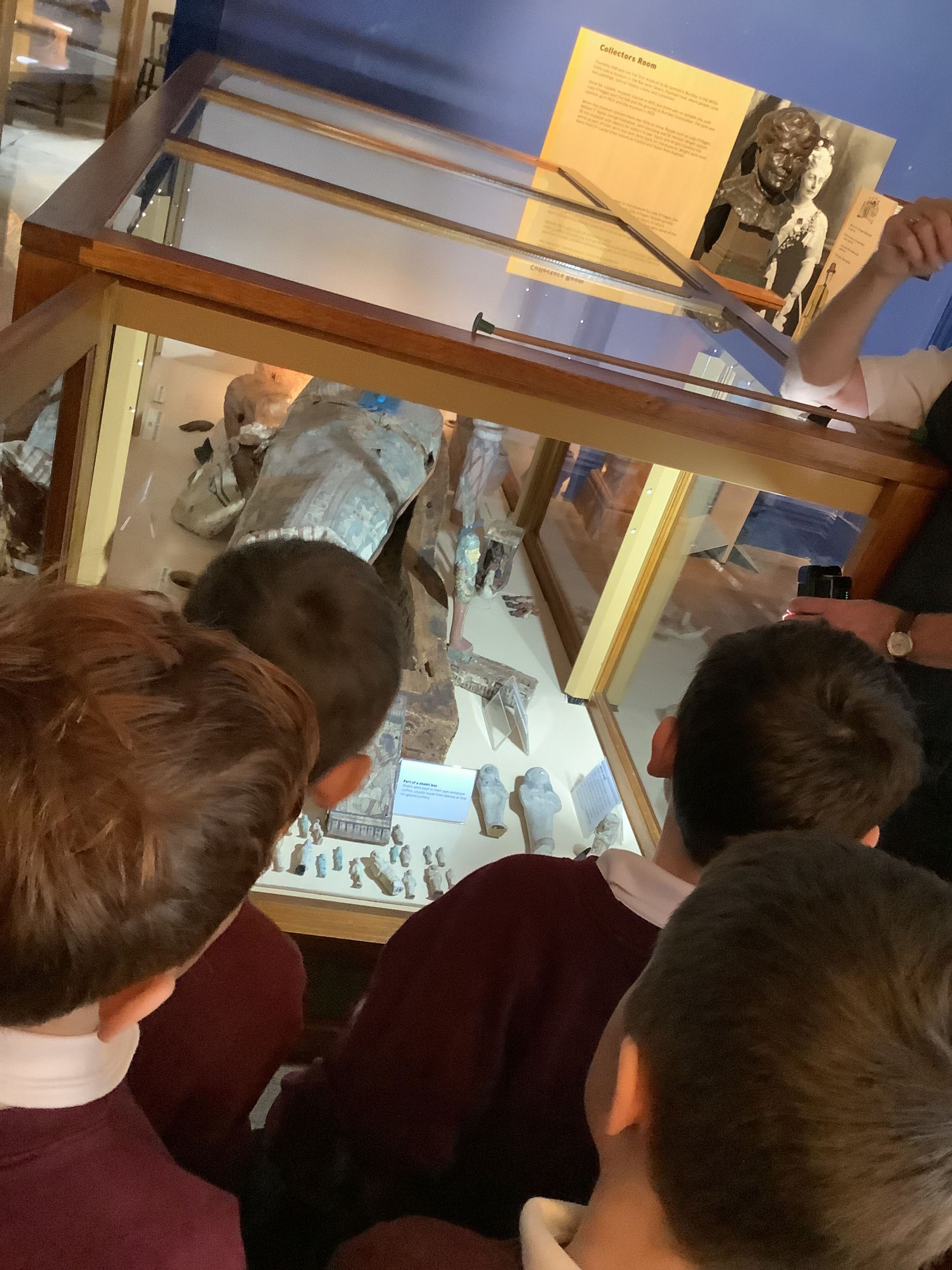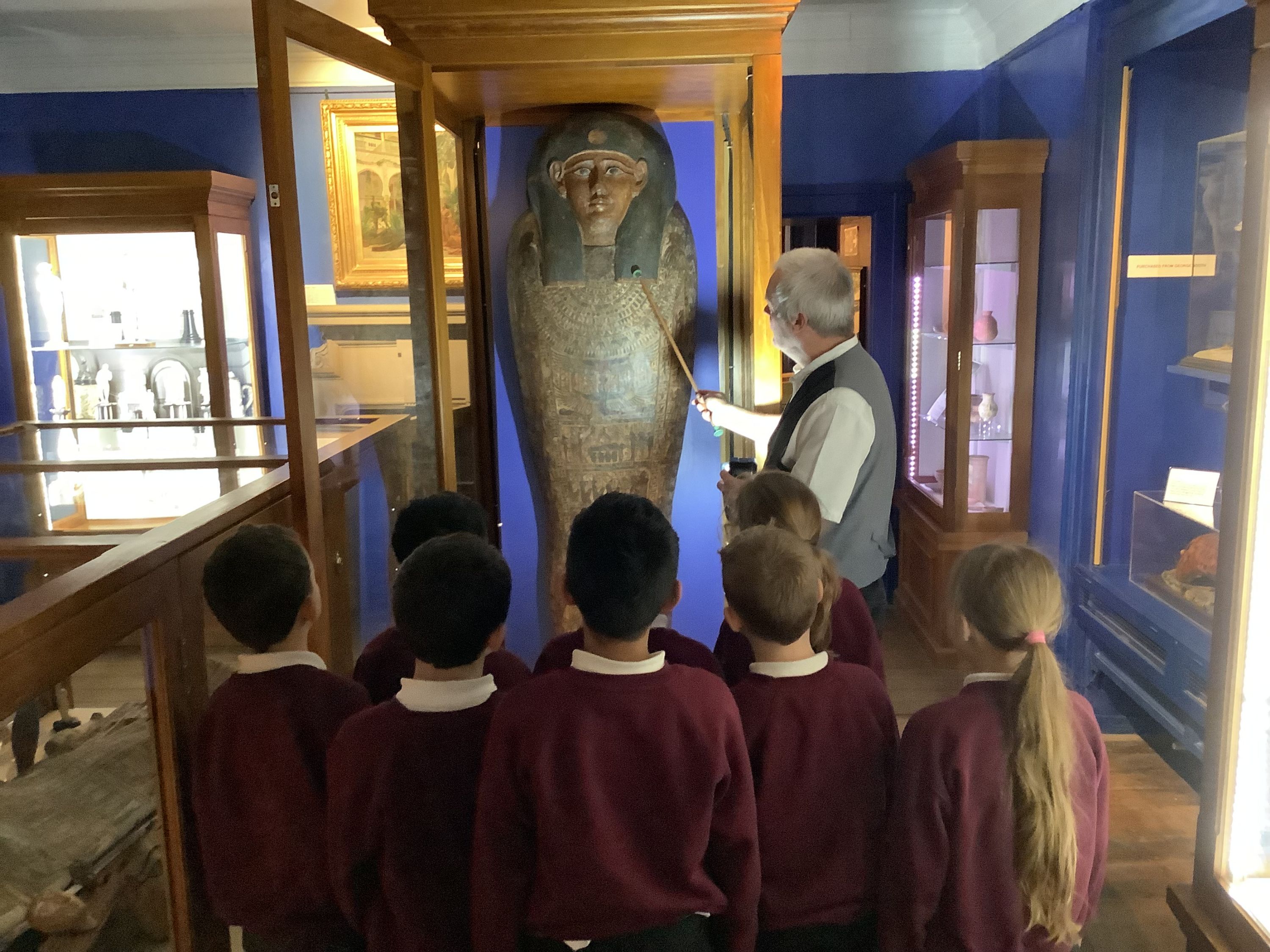 Class 3 presented a wonderful assembly on their History topic 'Childhood throughout the Decades'.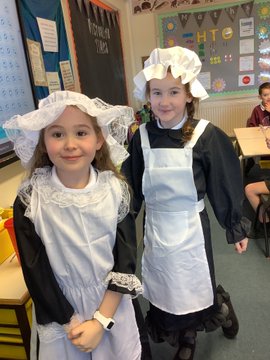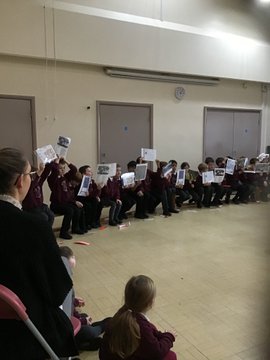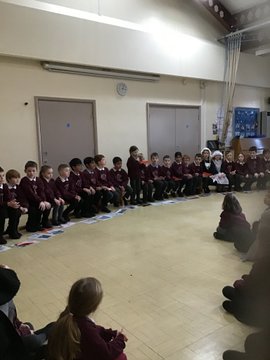 Class 4 have been looking at poetry about World WWI. They chose one of the poems to create a piece of art using their imagination and emotions with regard to style and colour.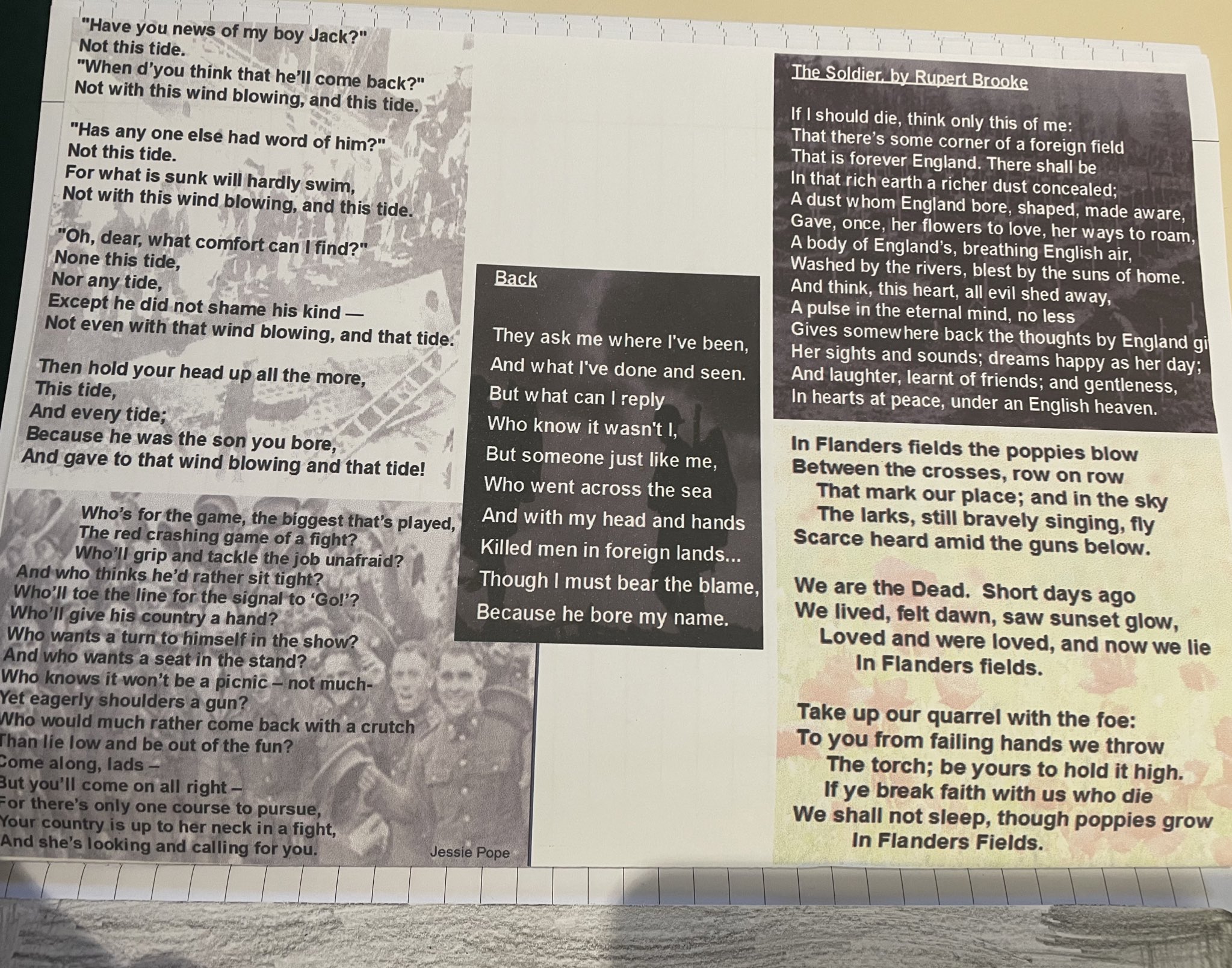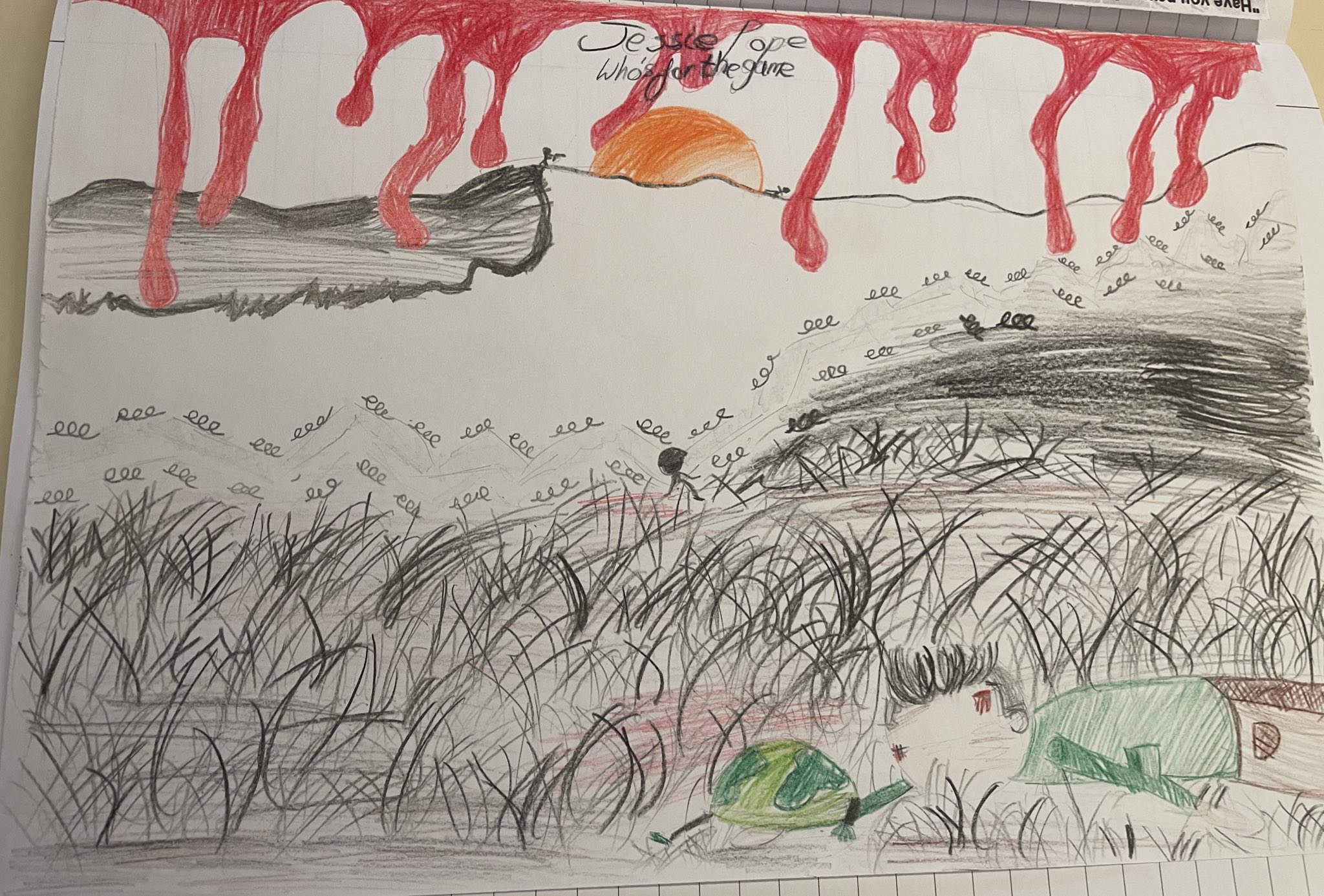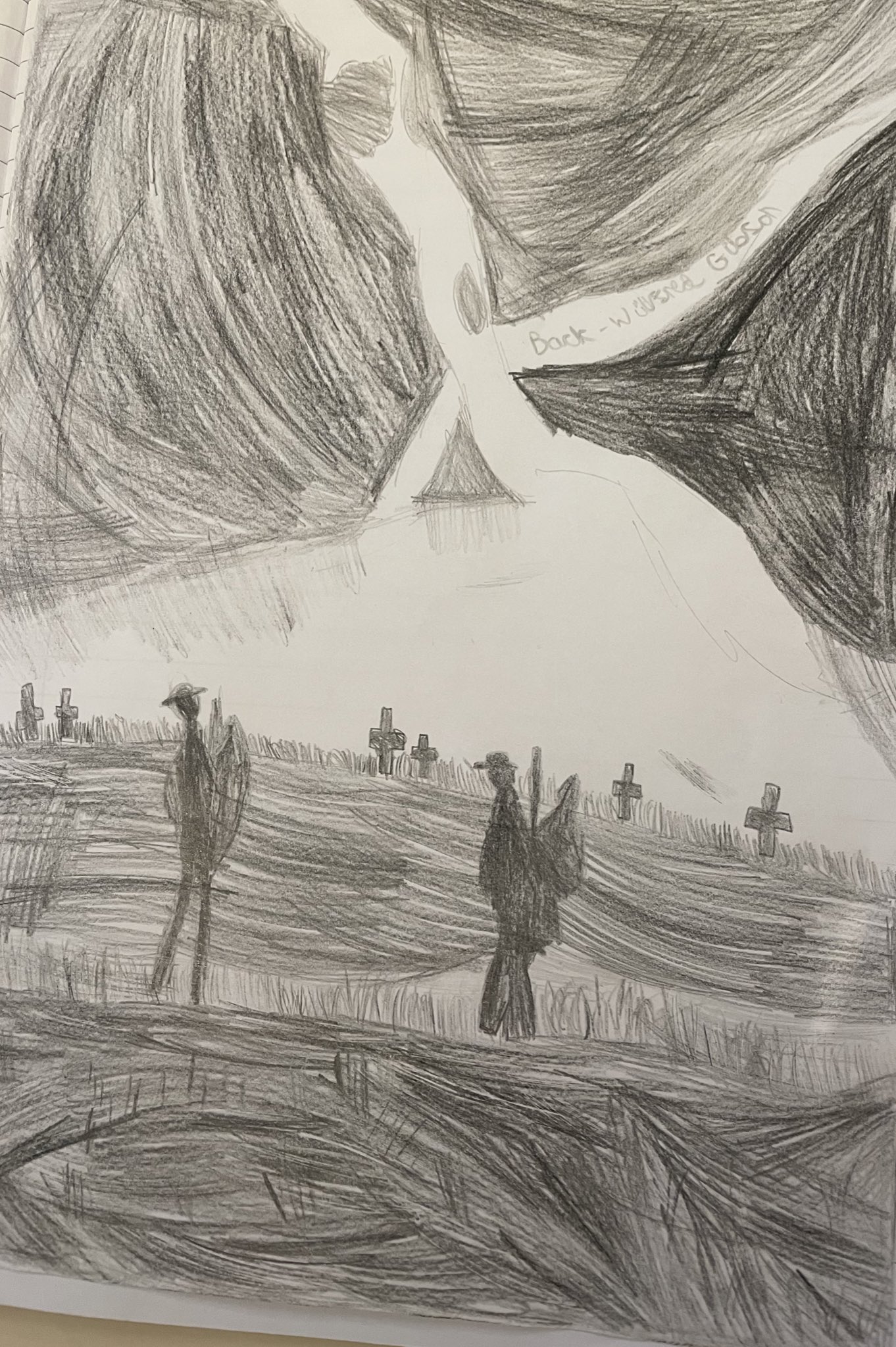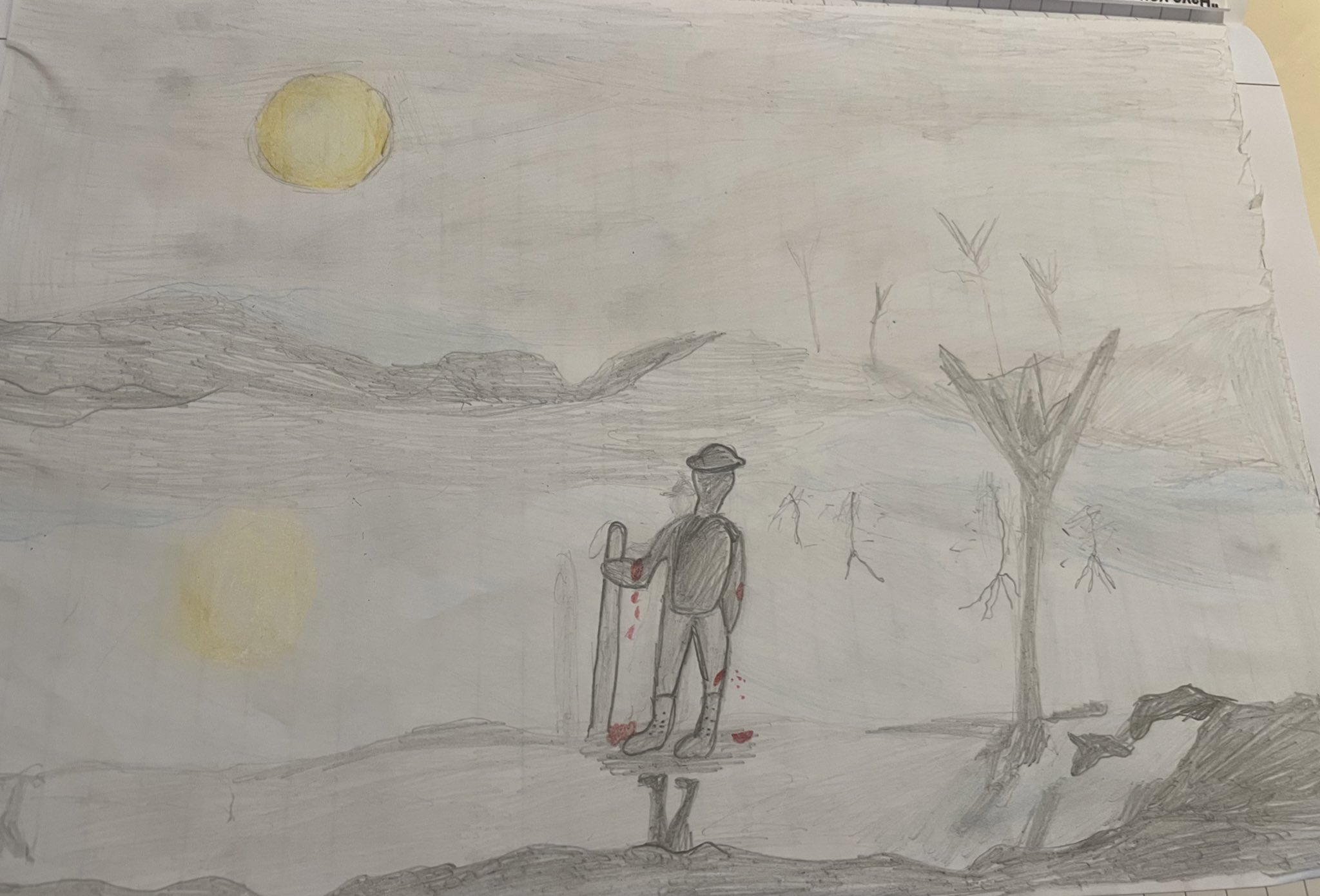 Class 4 have been learning about life in the trenches during World War I. They have been using lots of sources to help them but their favourite was using Augmented Reality (AR).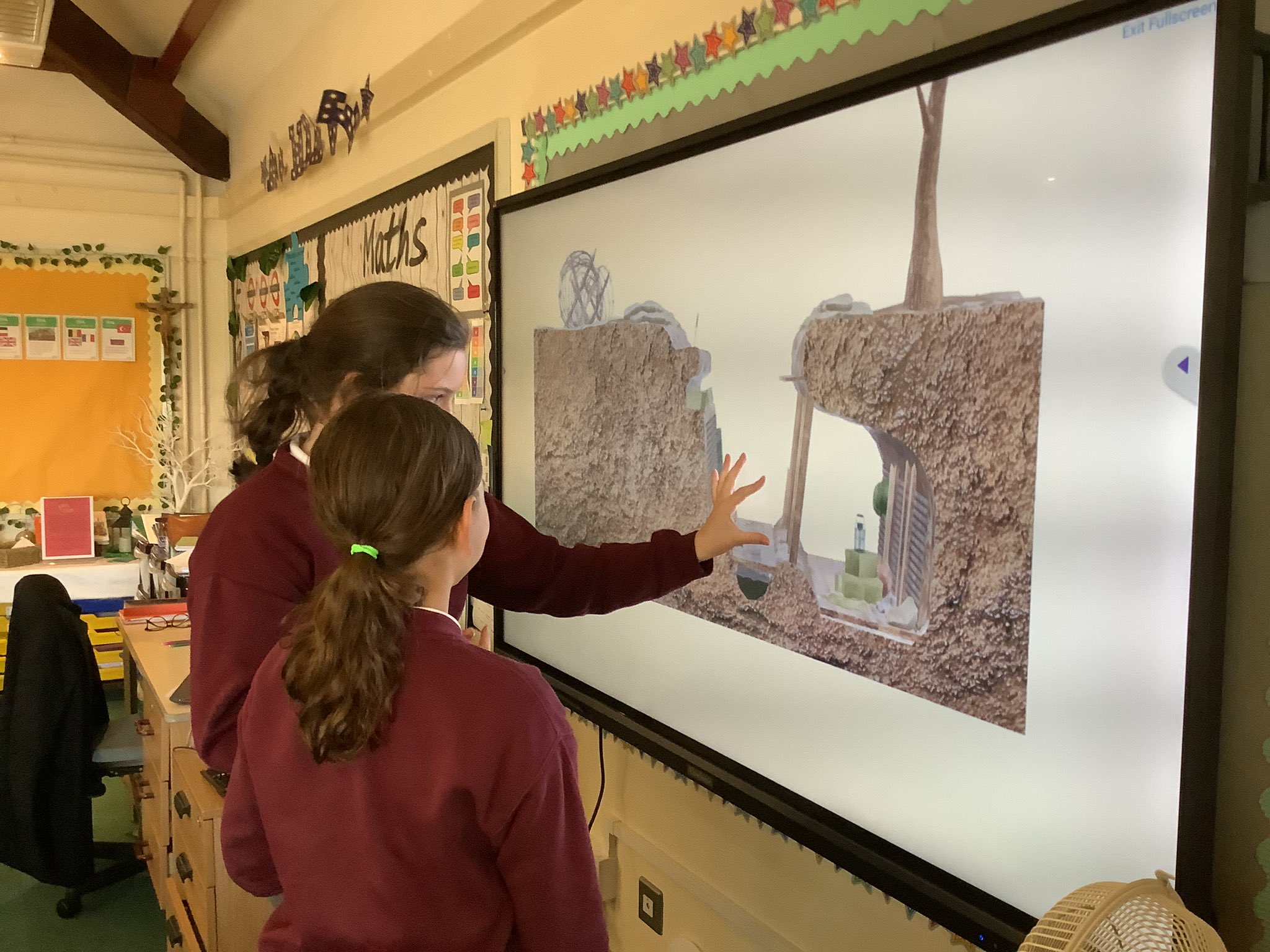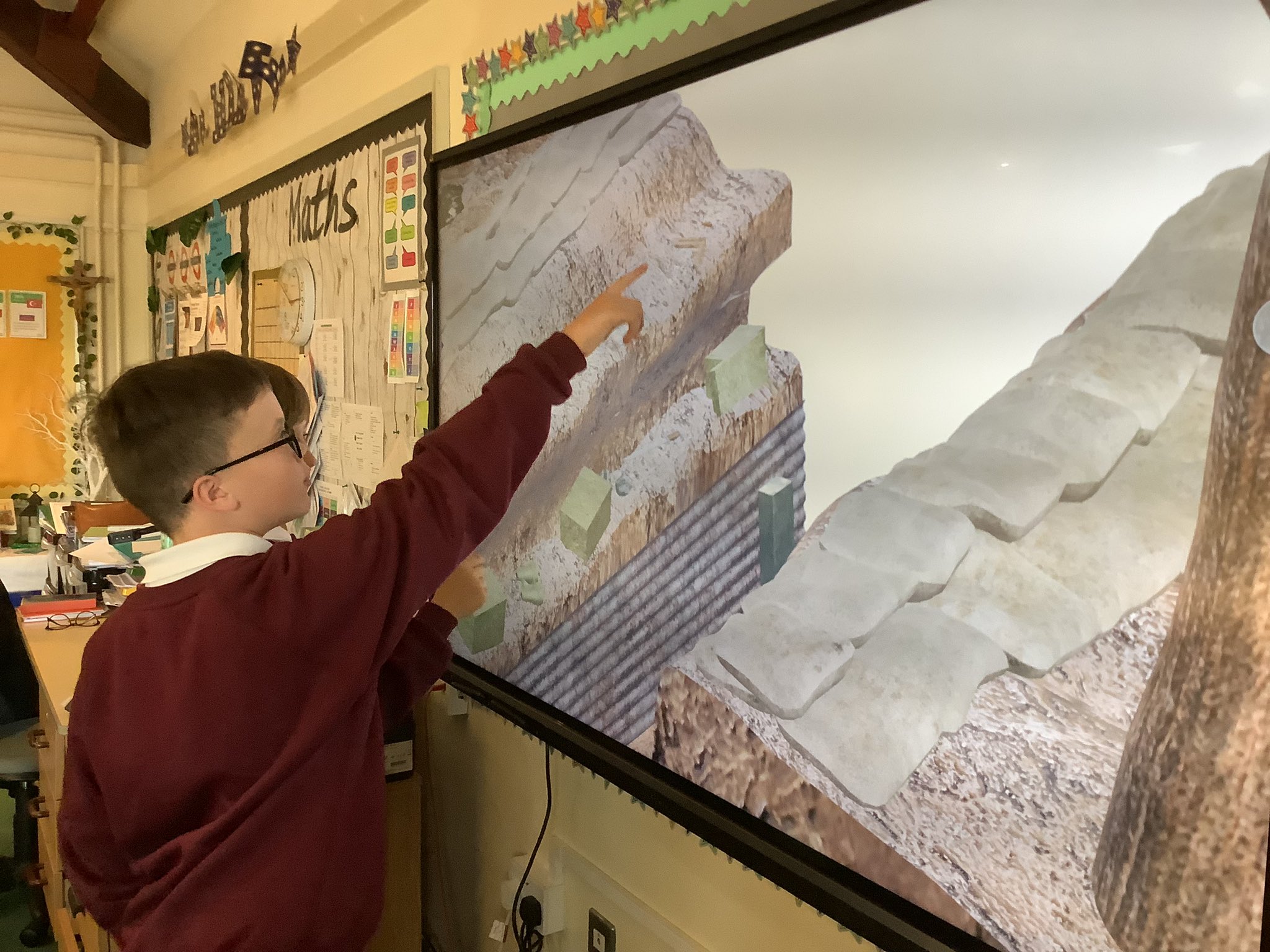 Class 4 had a special visitor appear on their screen today. Charlotte, from World War I travelled back in time to talk to the children about the changing role of women before, during and after the Great War.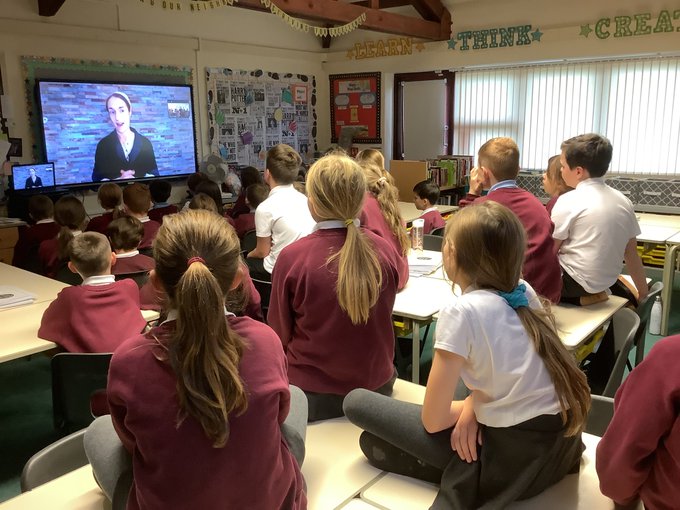 Class 4 visited the Cenotaph to lay a wreath on behalf of the school in remembrance of all the soldiers who have died in the wars.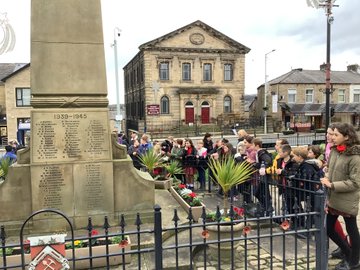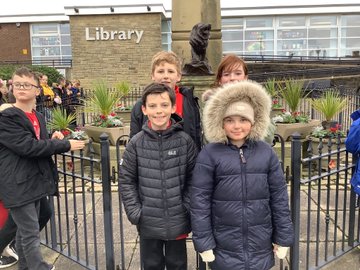 Class 4 had a World War II theme day. The children loved the educational workshops. They all came into school dressed as evacuees!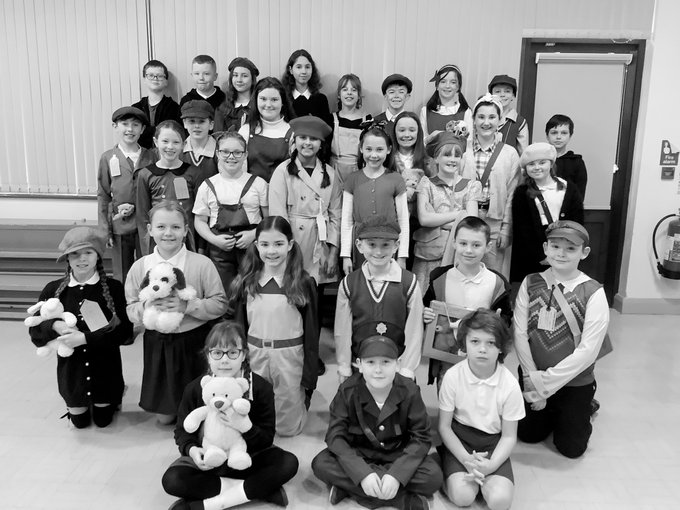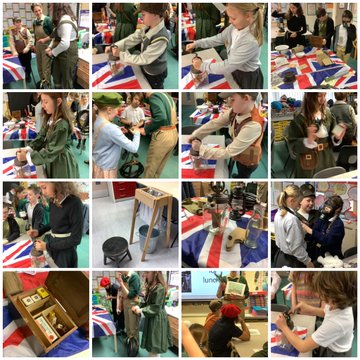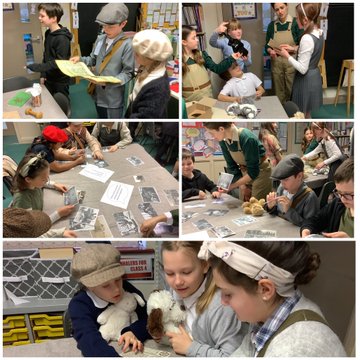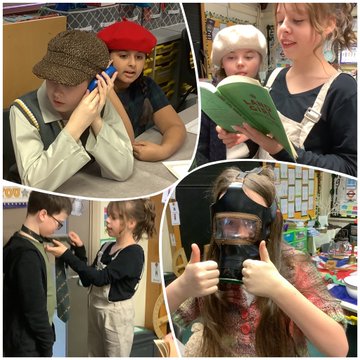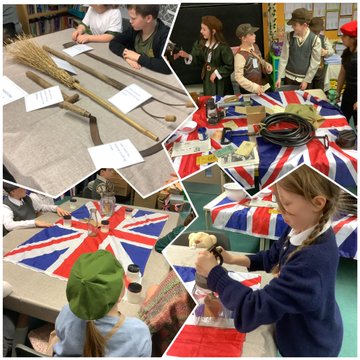 2021-22
Class 1 painted pictures of Florence Nightingale.
Class 1 looked at old and new transport.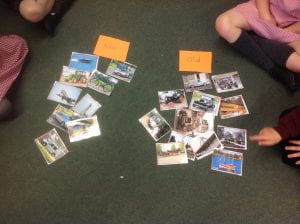 Class 2 ordered a timeline of the Great Fire of London.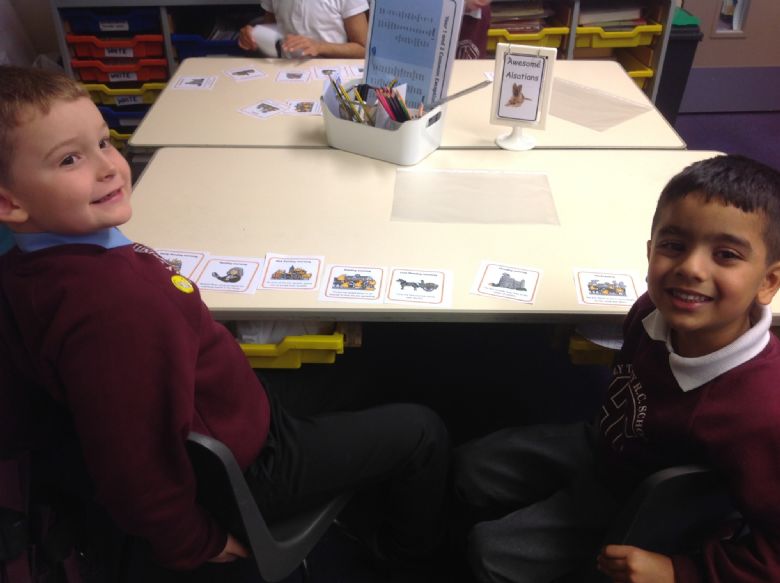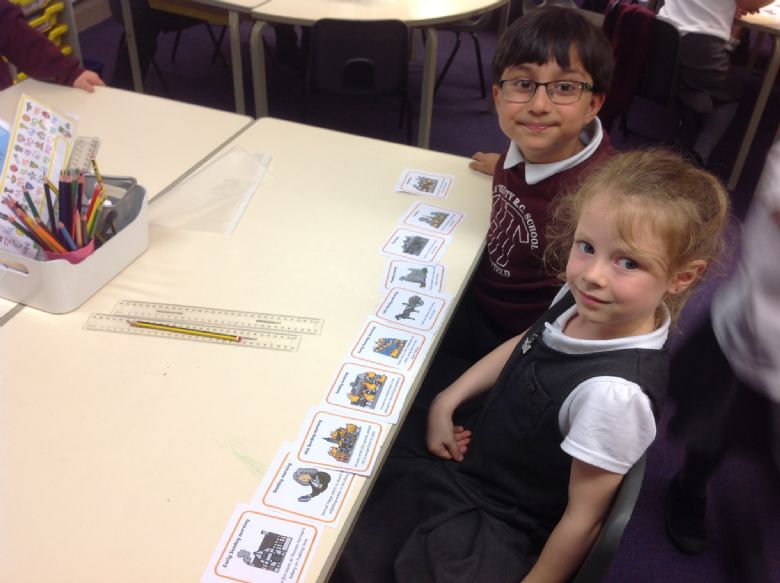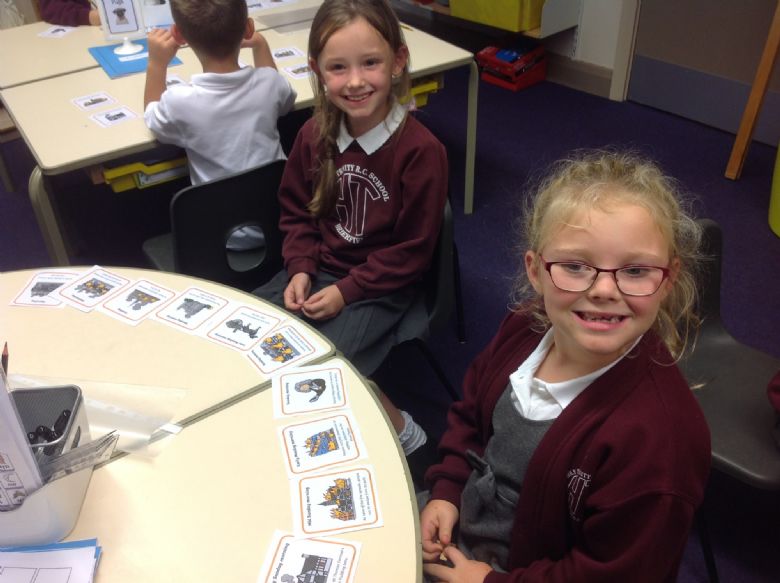 Class 2 used quills to write in History.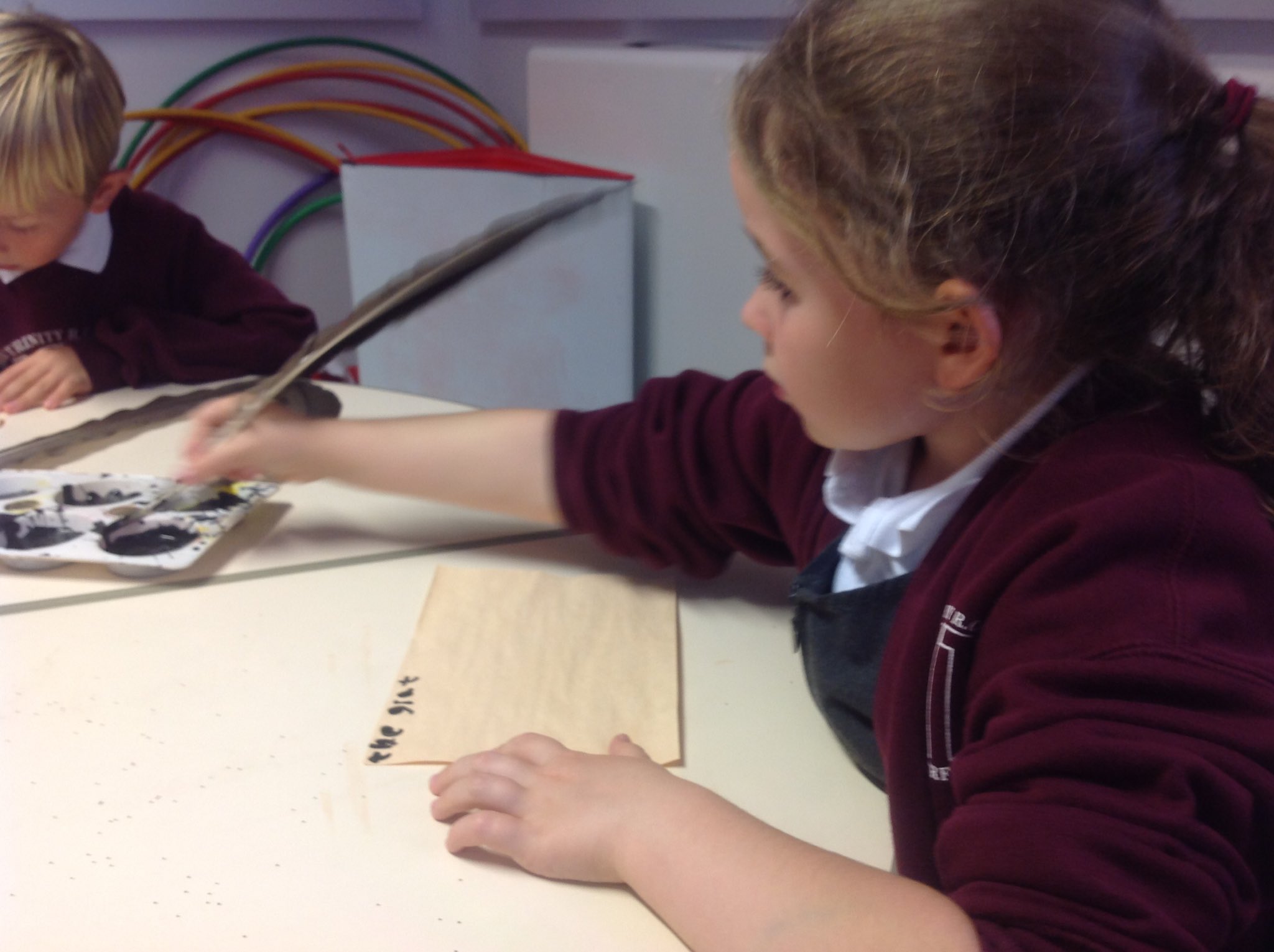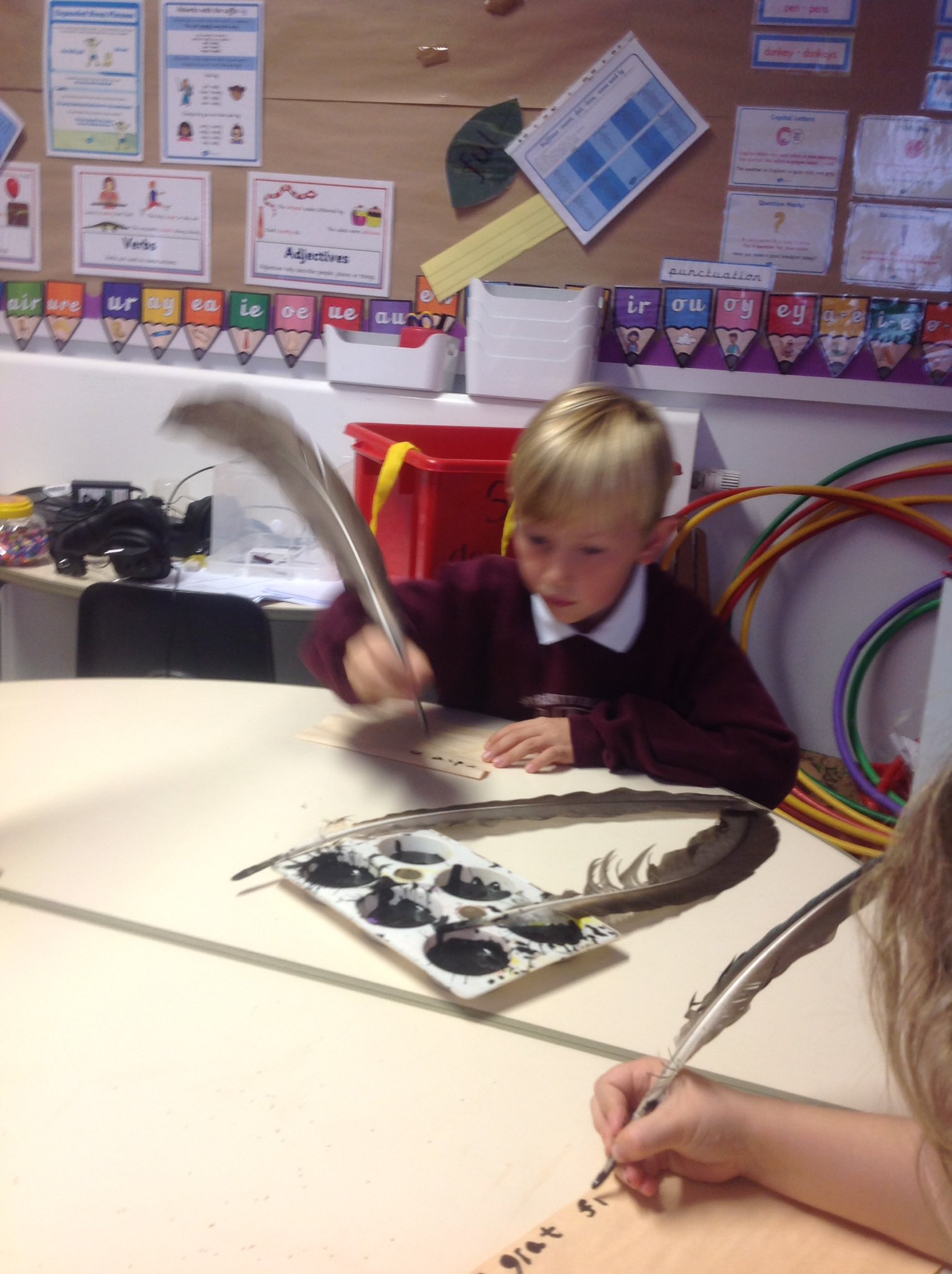 Class 2 also ordered pictures of the seaside (now and then).
In Class 3, the children had great fun re-creating Stone Age cave paintings.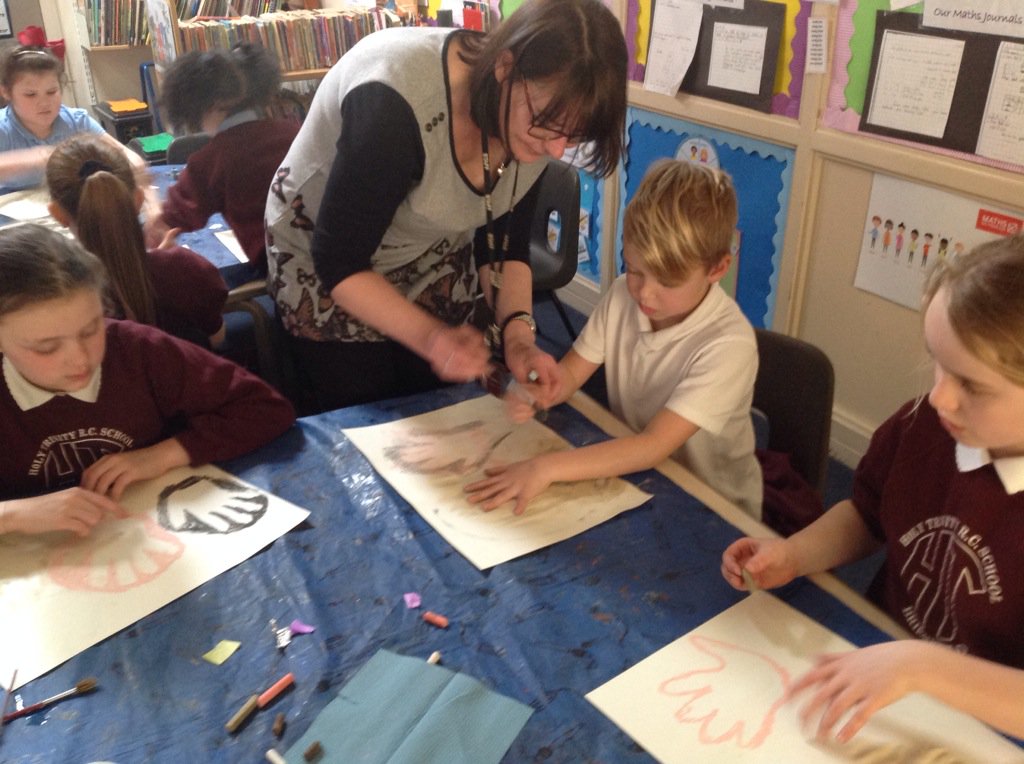 Class 3 visited Queen Street Mill to discover what it was like for Victorian workers.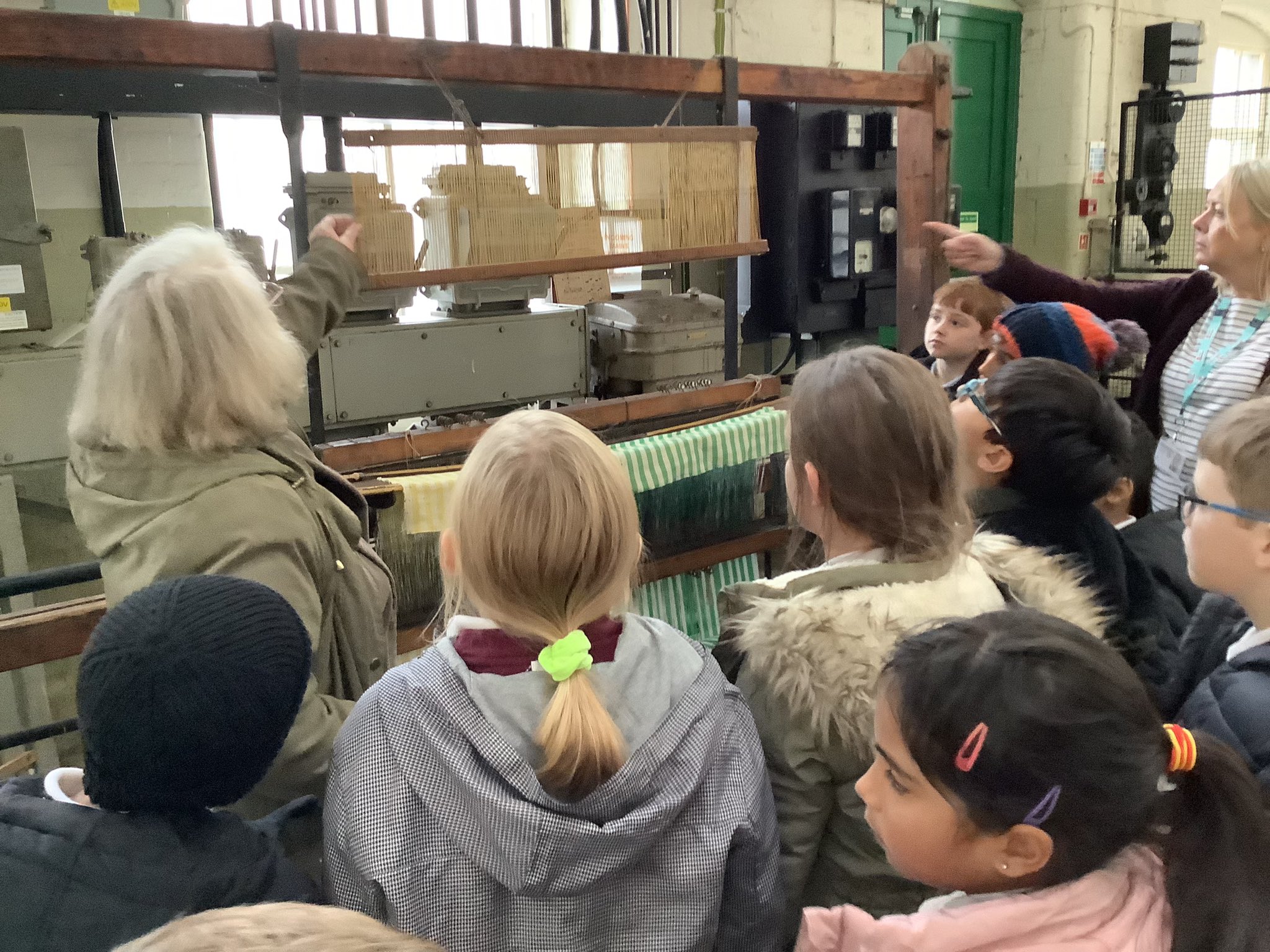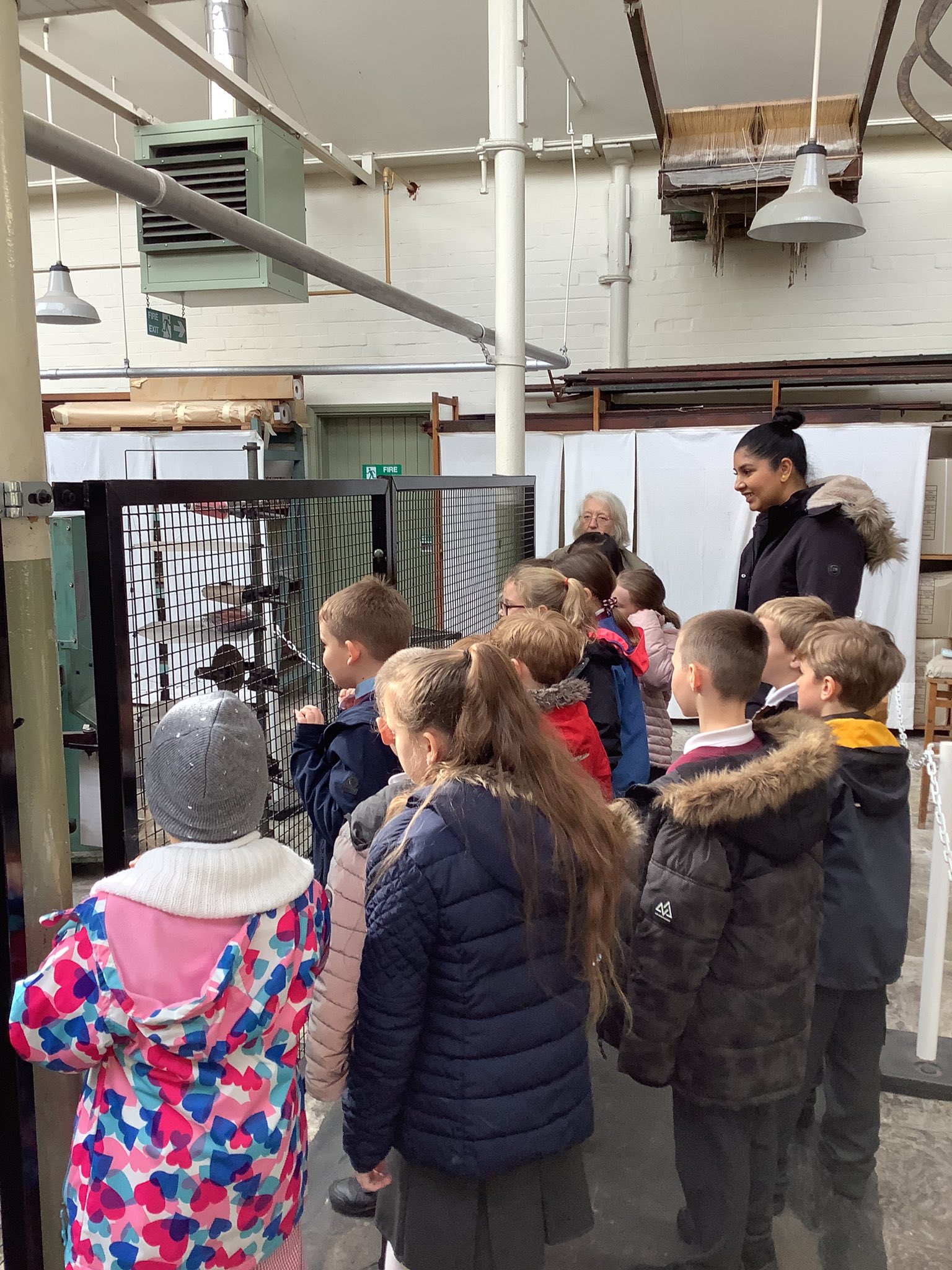 Class 3 carried out a wonderful assembly about the Plague.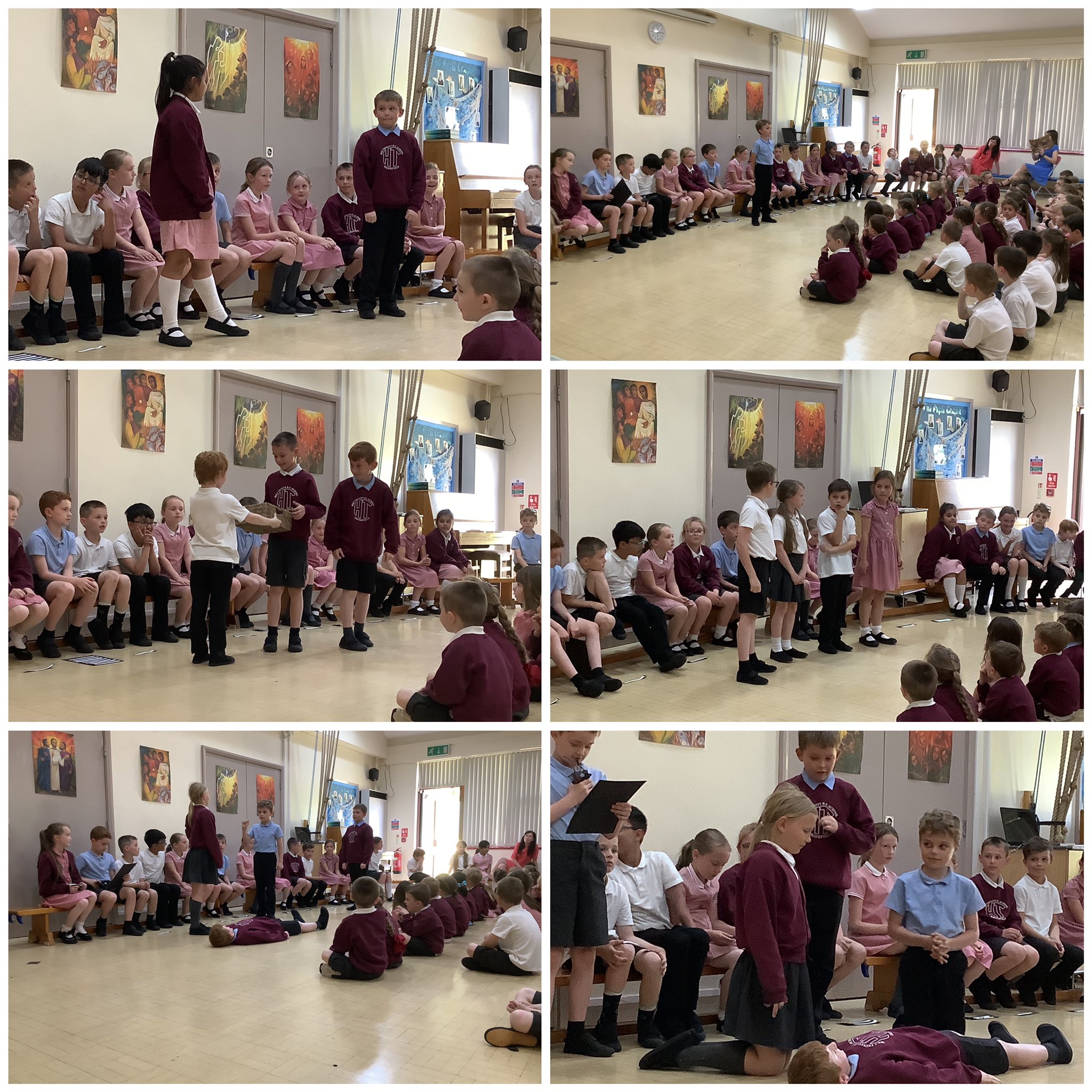 Class 4 watched an amazing WW1 performance by Blessed Trinity students.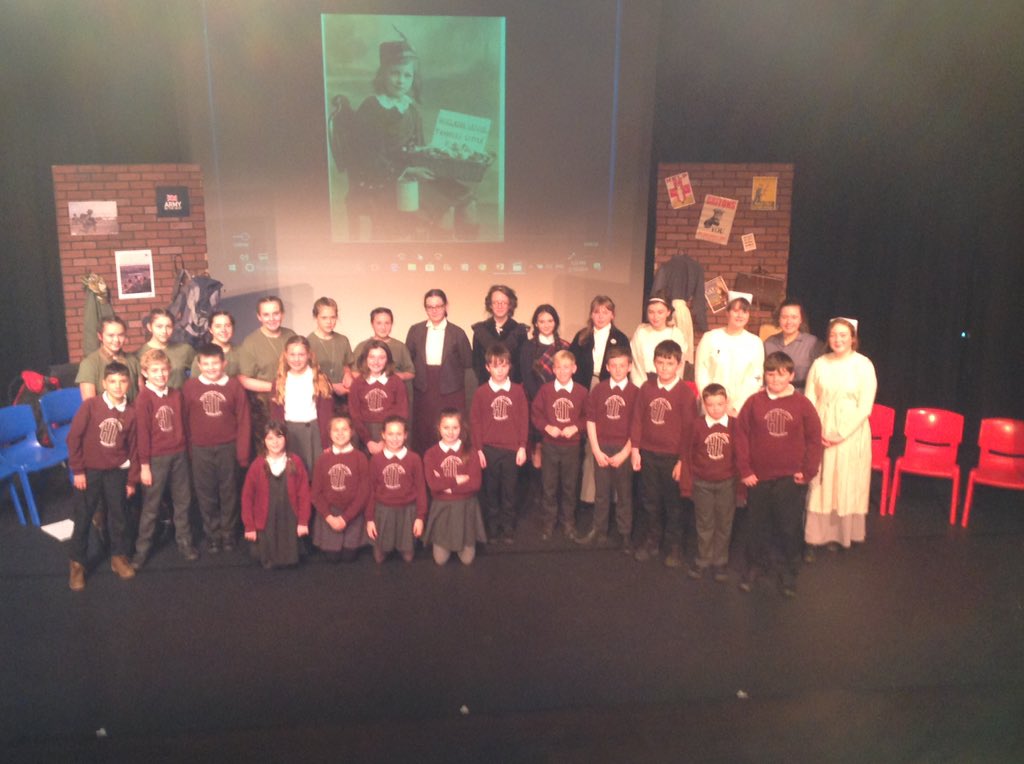 Class 4 enjoyed a Victorian Christmas experience at Gawthorpe Hall.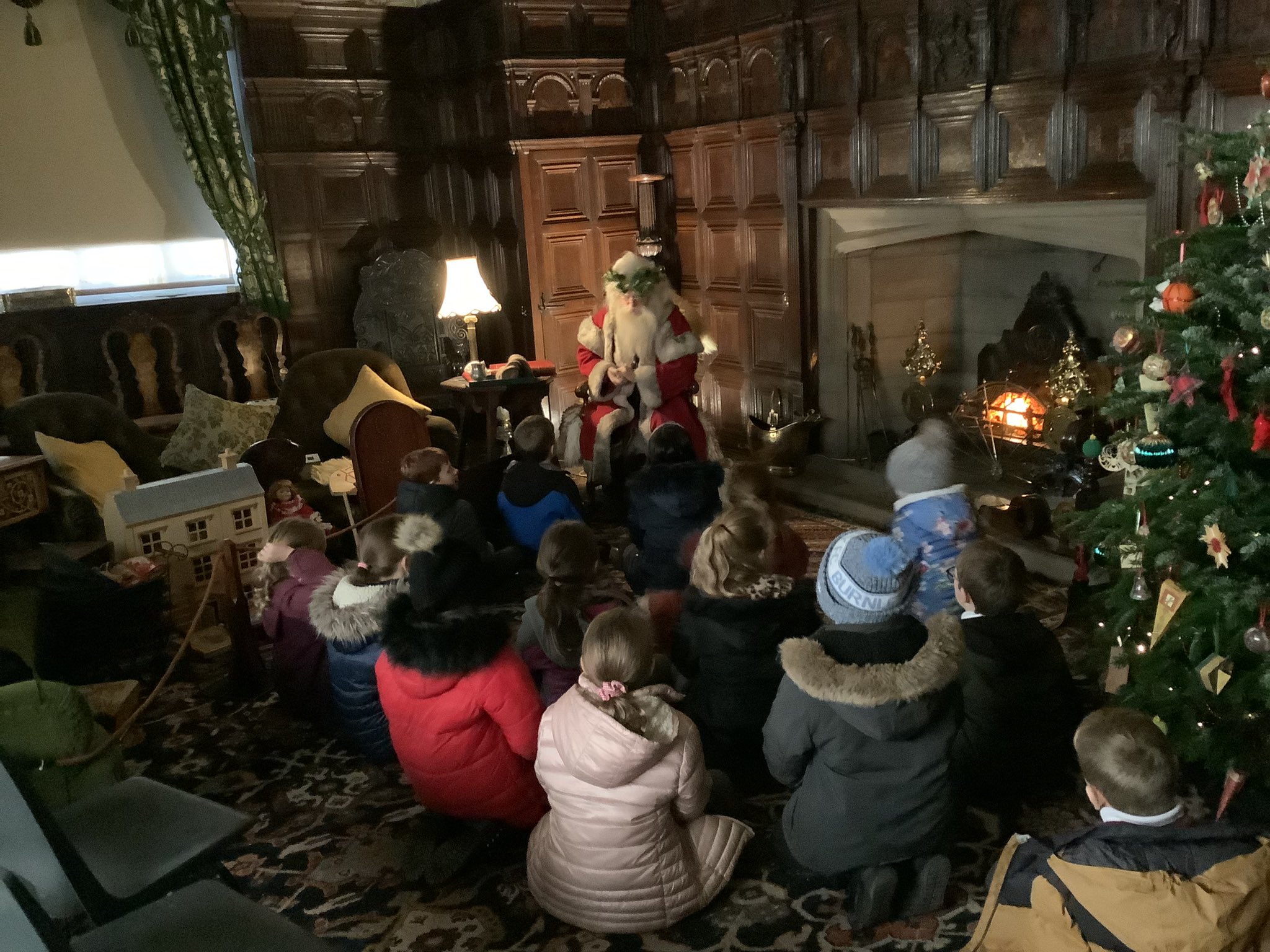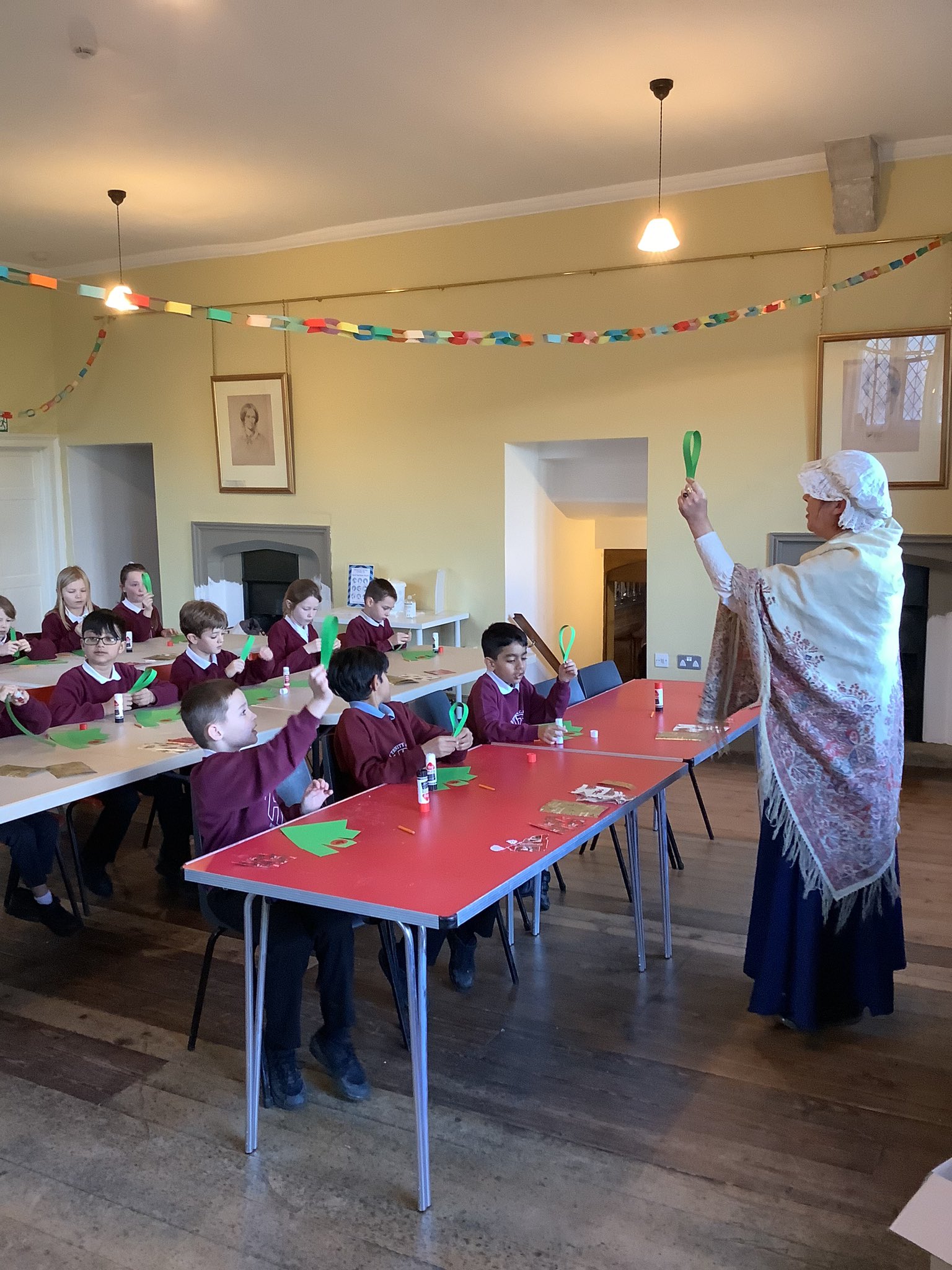 Class 4 looked at World War 2.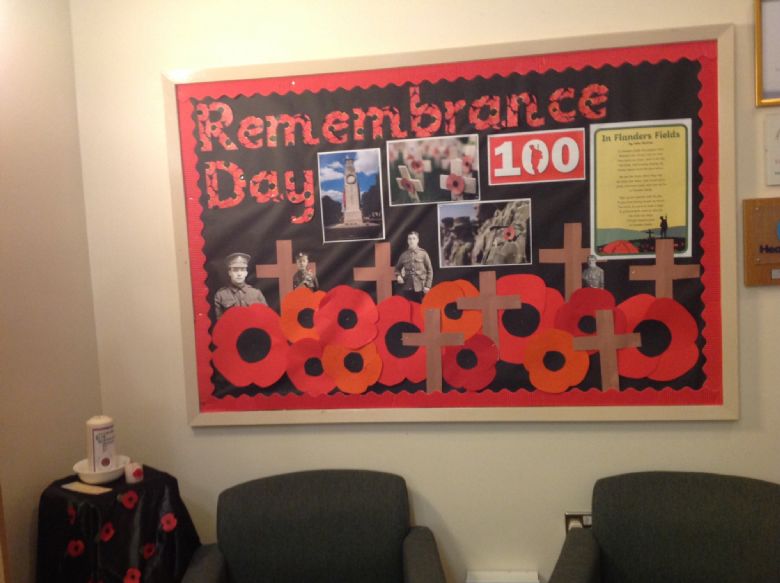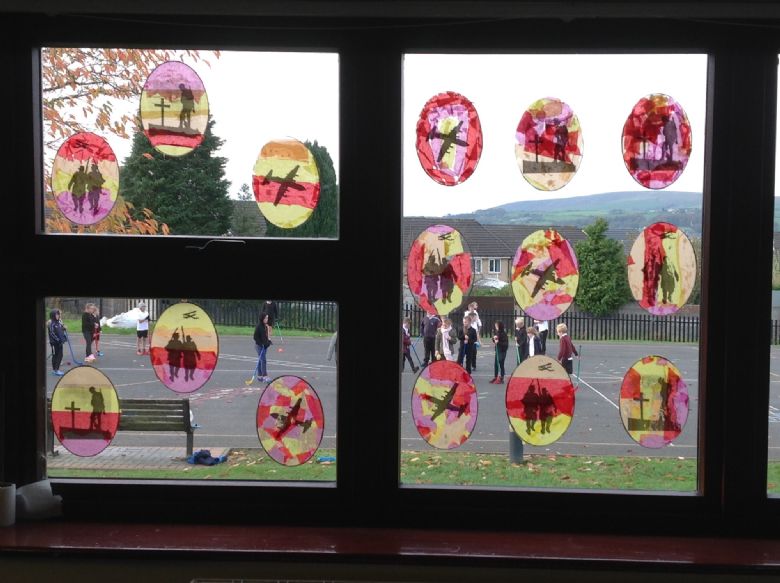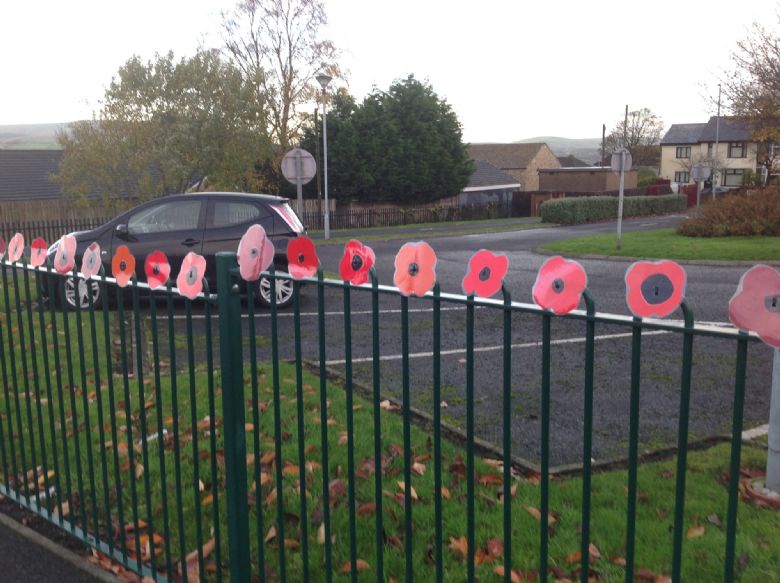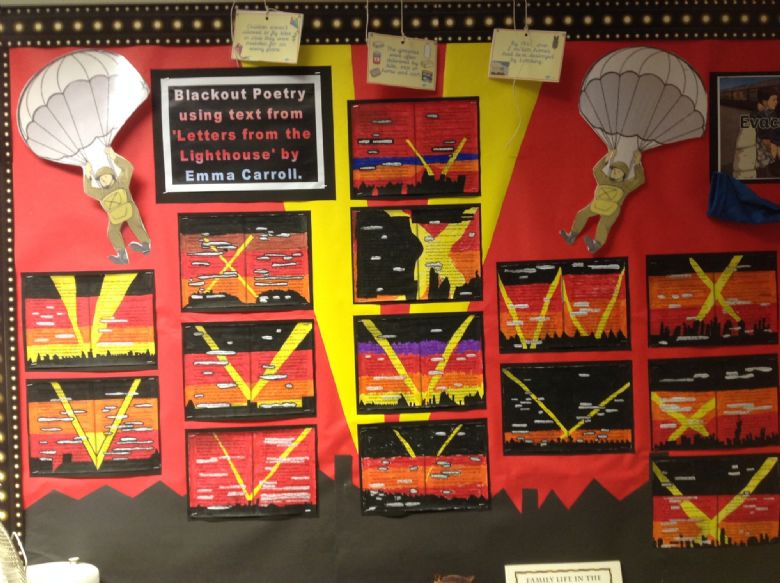 Class 4 made representations of the Bayeux tapestry.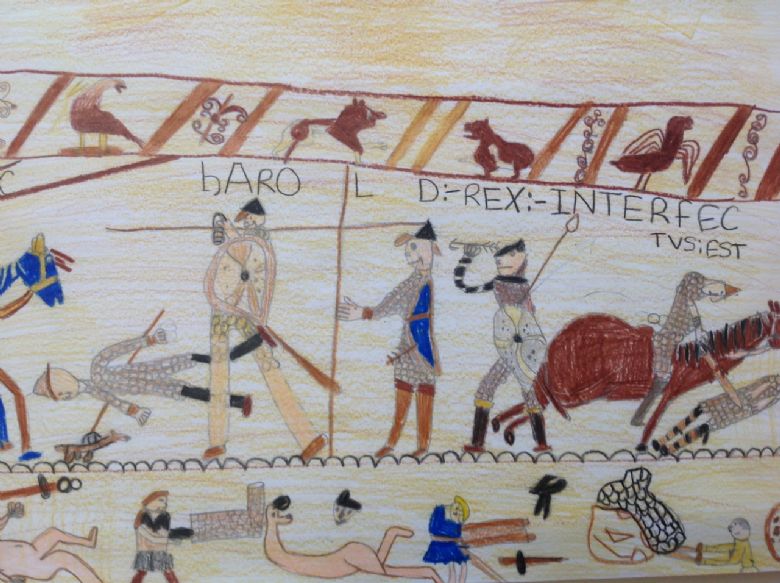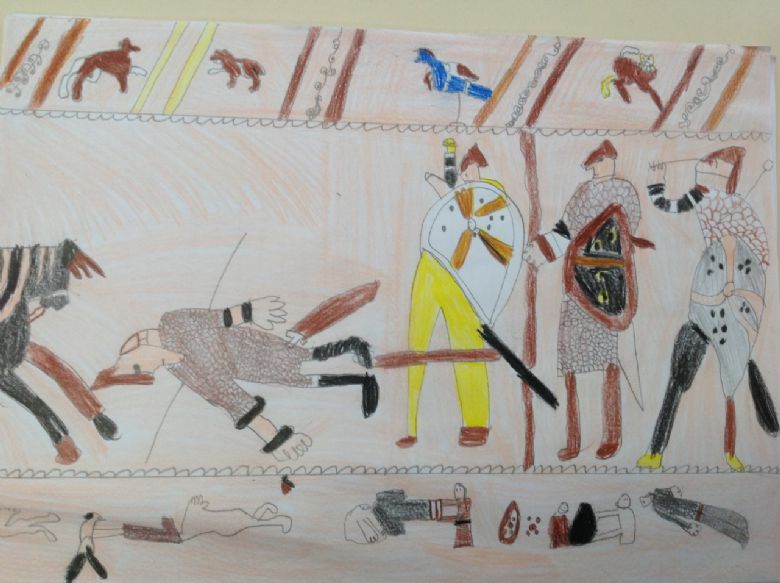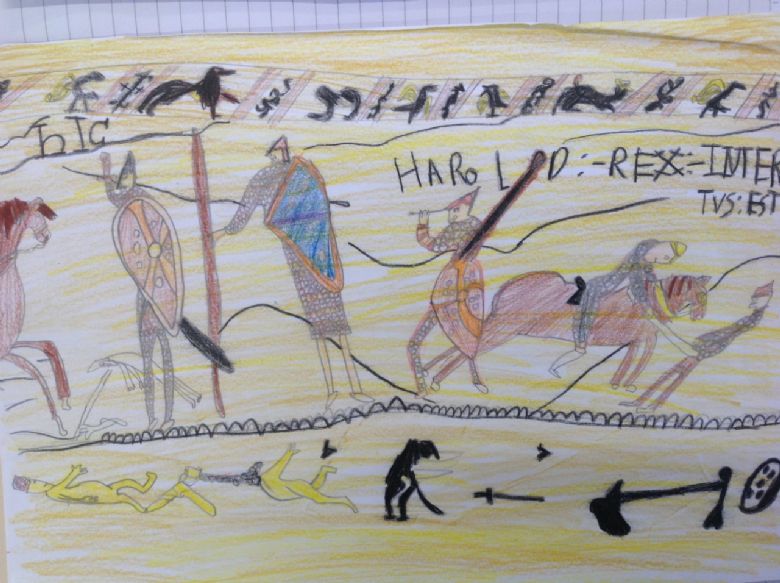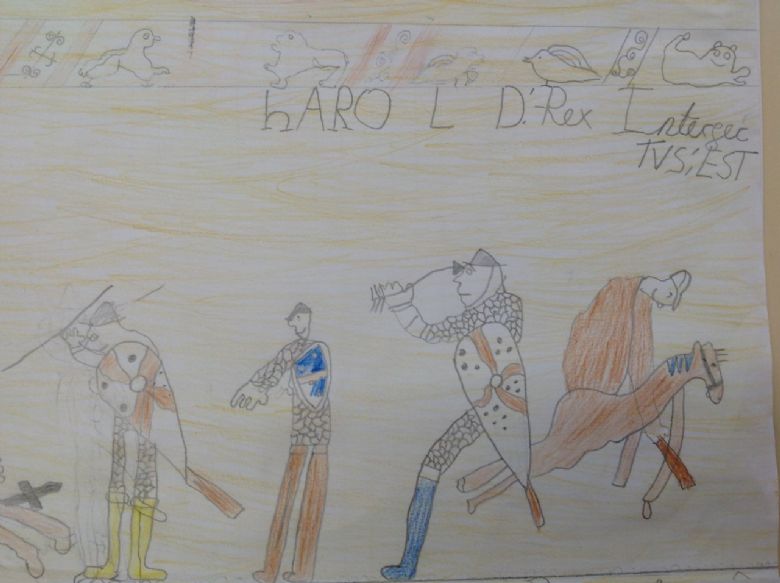 Class 4 have been learning about some styles of Islamic Art linking to their History topic- Baghdad, The Golden Age.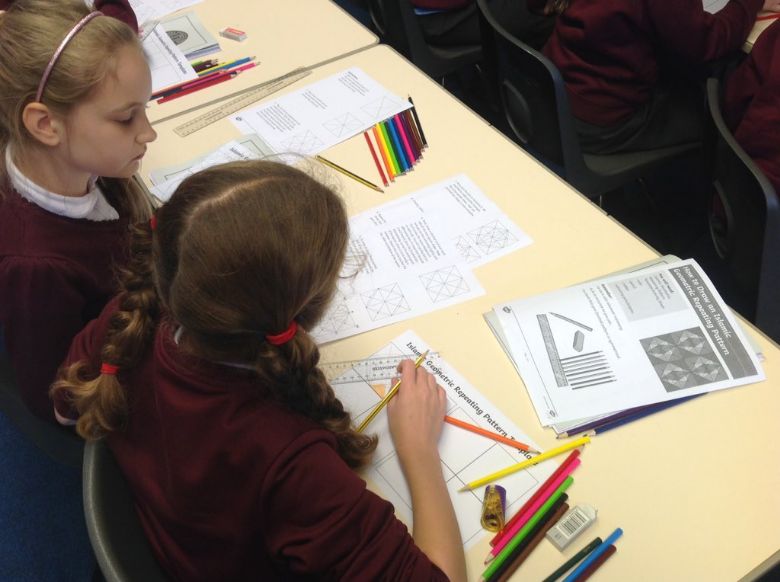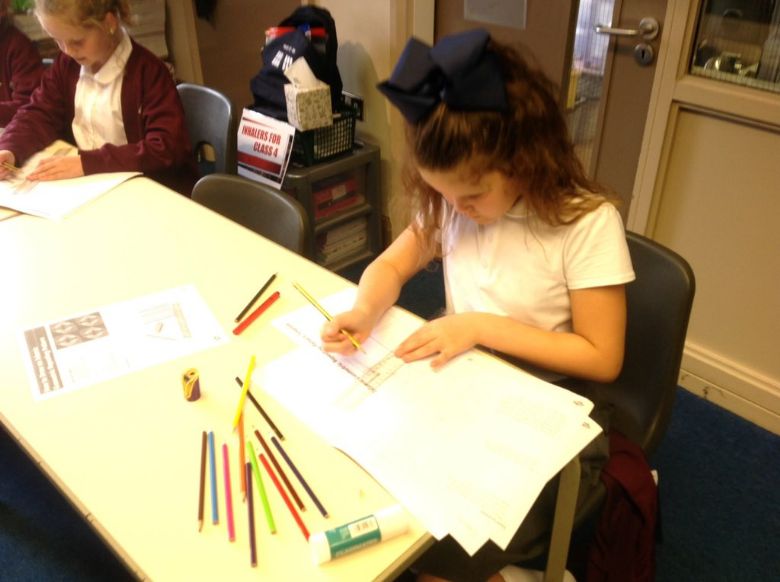 Class 4 had a Viking day with our visitor 'Hrothgar'.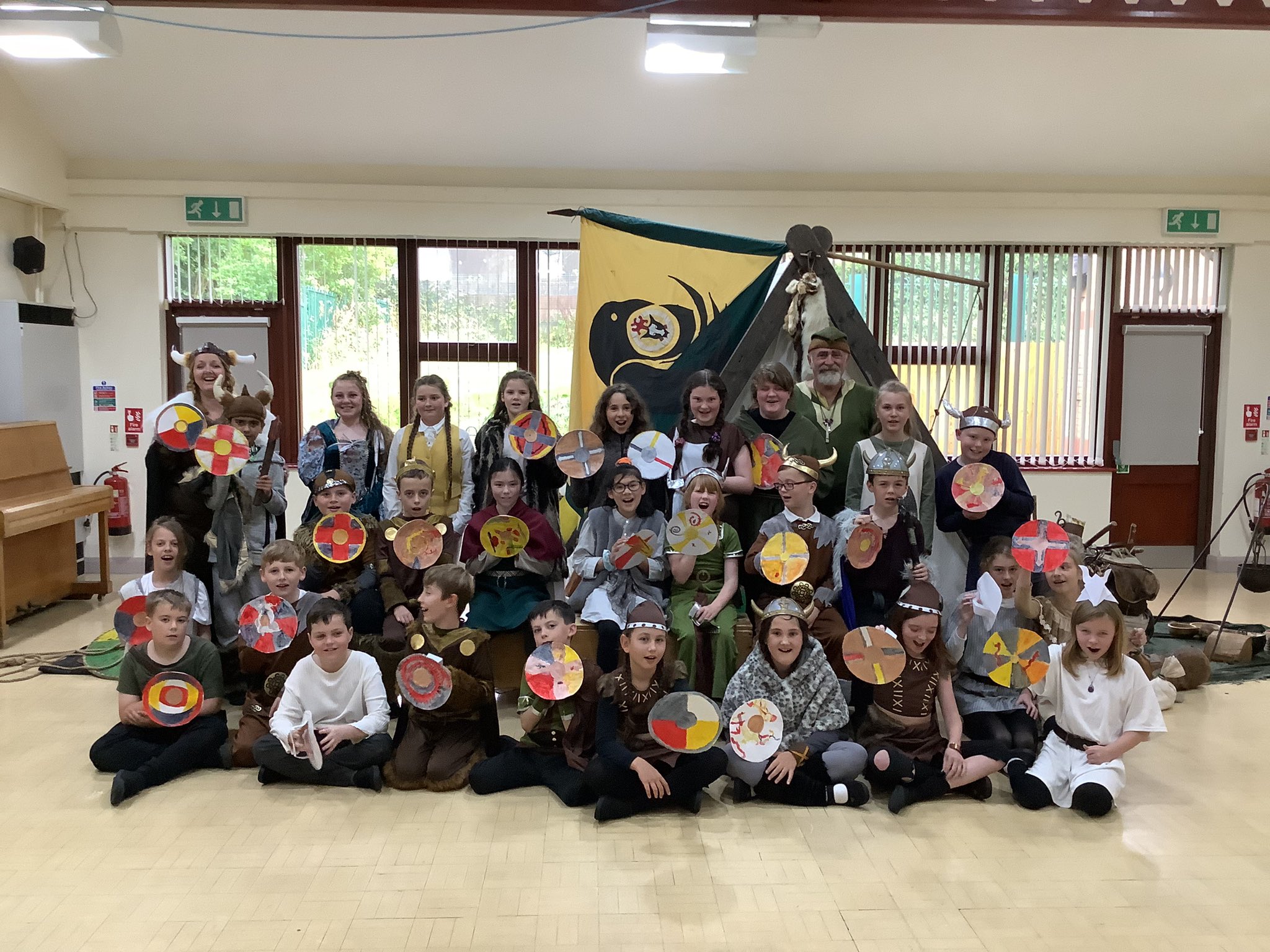 Newspaper article: https://www.burnleyexpress.net/news/people/pupils-become-norse-warriors-during-viking-invasion-at-brierfeld-primary-school-3409159
The children in Class 3 and 4 enjoyed watching Horrible Histories - The Rotten Romans at Vue Cinema in Accrington.