Harvest Parcels
It is time to start gathering our goods for the harvest parcels this year. We always donate goods to the elderly in our community and bring a great big smile to everyone's faces. We are looking for dry goods such as tinned food and packets of pasta, drinks such as tea bags and coffee as well as packets of biscuits! Thank you for all your generosity!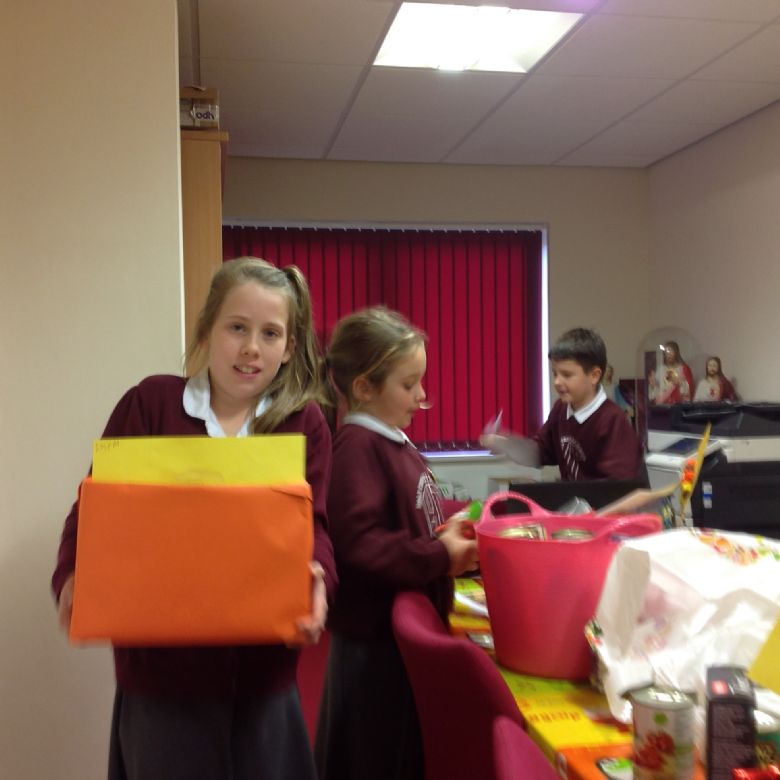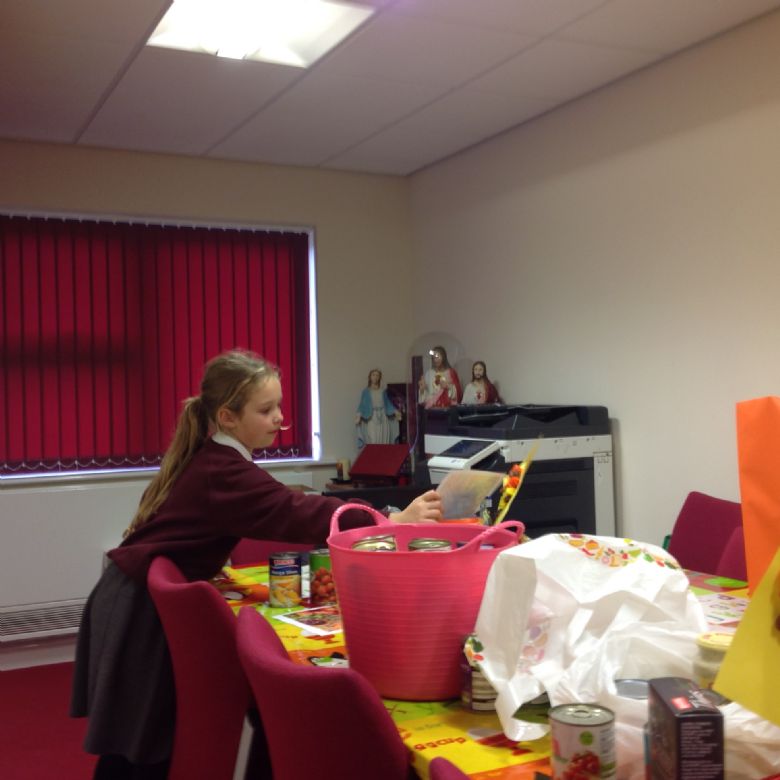 Pupil Chaplains are organising the Harvest Parcels this year. They started with a whole school assembly that they wrote and delivered themselves. The chaplains have also written a letter and prayer to go with each box. Then they have been busy sorting out the donations and decorating the boxes.
Thank you to the Infant Craft Club who made beautiful pictures to go in the boxes. Thank you for all the donations too!