Cafod
Cake Sale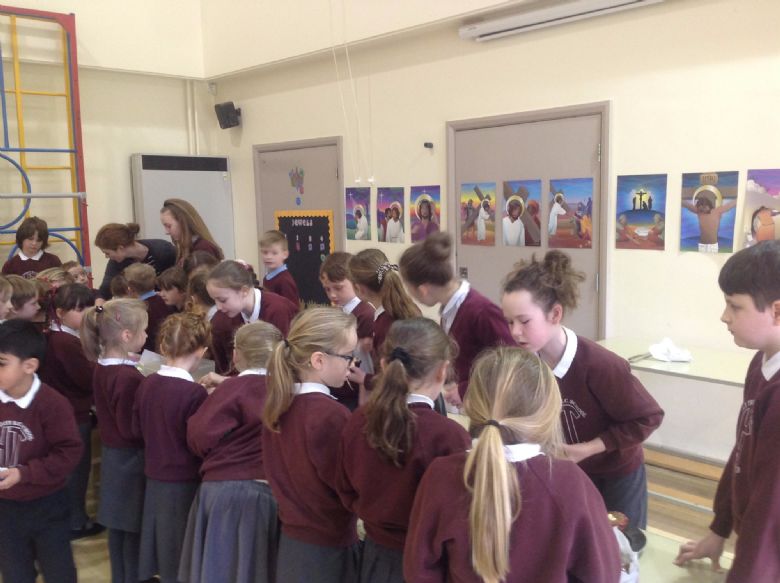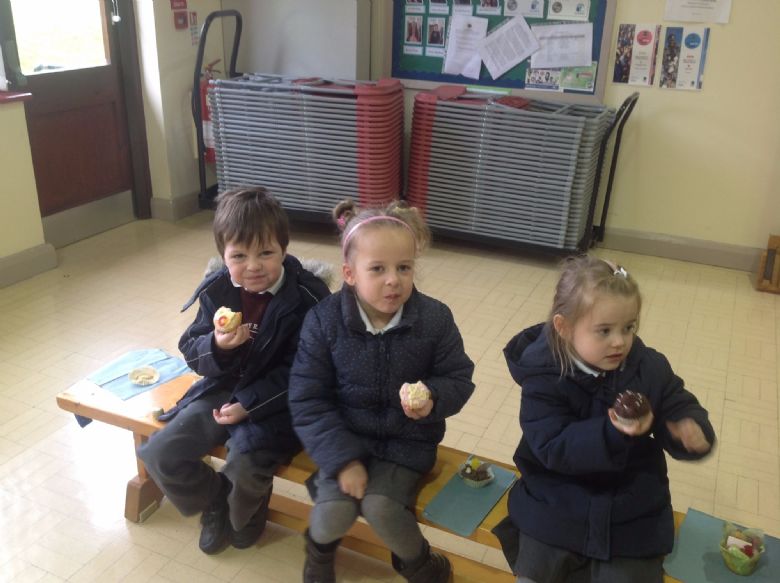 Everybody worked really hard to bake, bring in, sell and buy cakes, raising an amazing £114.78 for CAFOD! The Pupil Chaplains and School Council worked together to set up, run and tidy up the cake stall. Well done!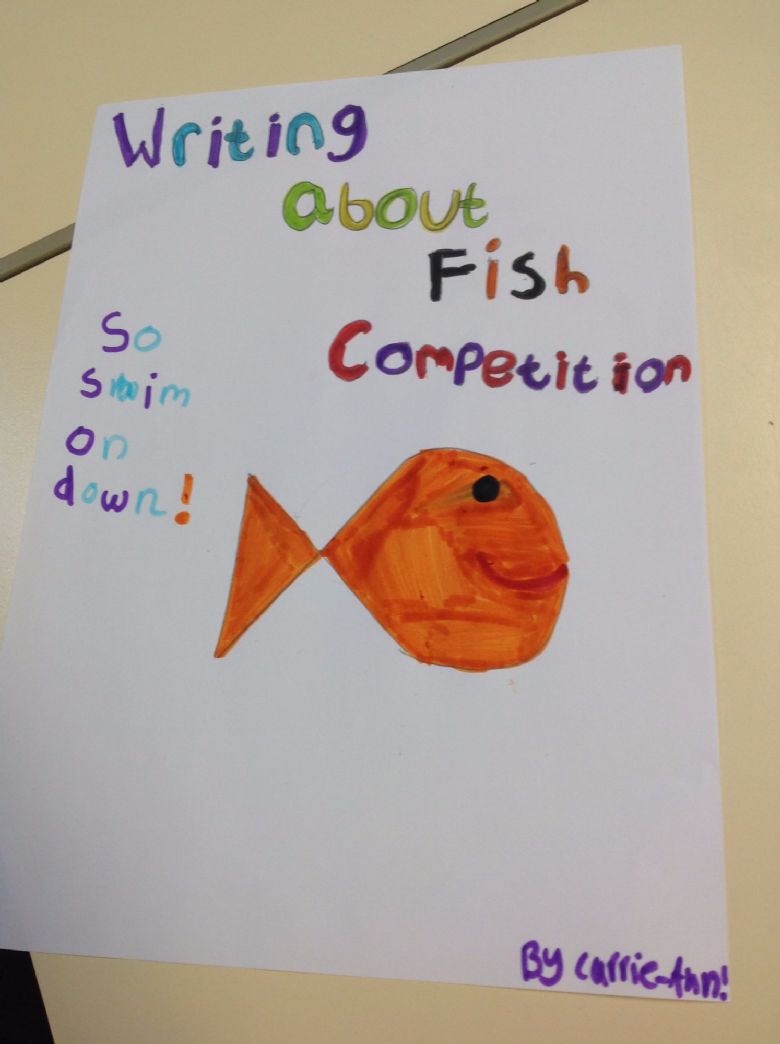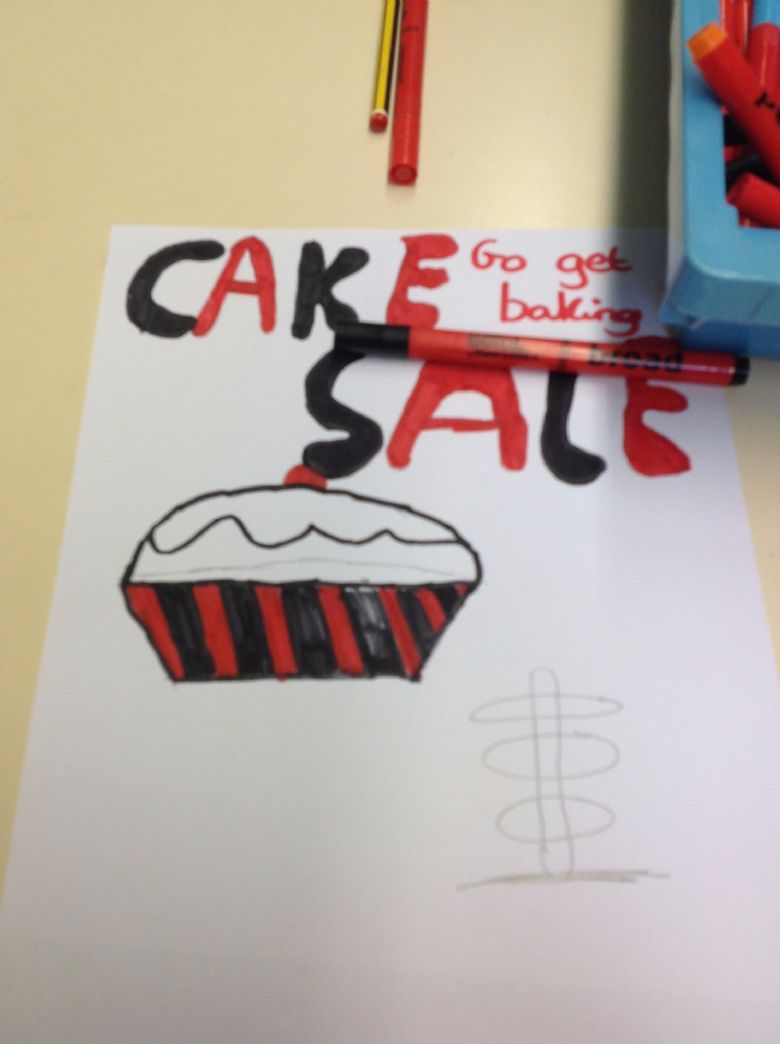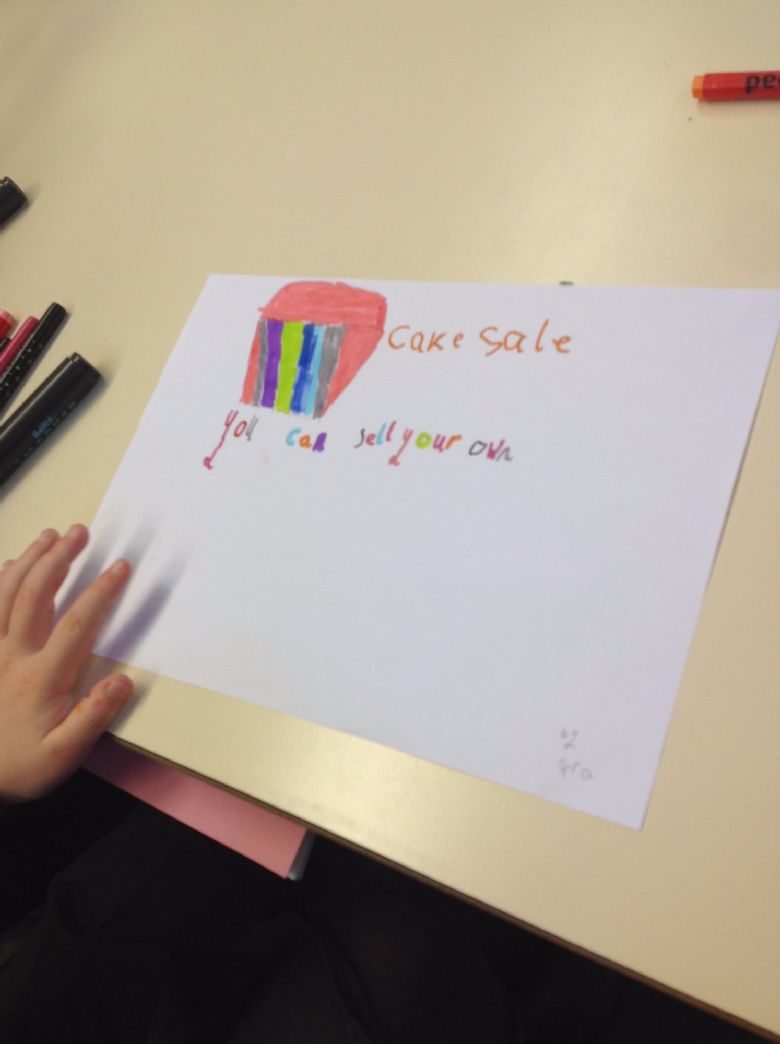 The Pupil Chaplains are working with School Council to raise money for Cafod during Lent. They are organising lots of activities and have meetings to plan. They have made posters to advertise the events.
Some of the fundraising ideas are - sponsored silence, cake sale and pyjama day.
The Pupil Chaplains will also be helping the children learn about the work of Cafod through their Big Fish campaign.