Building Bridges
2019
Once again Class 3 have enjoyed participating in the Building Bridges project with the aim of bringing the children together from Holy Trinity and Pendle Primary to learn about each other's culture. Our theme for this year is 'kindness'. Kindness embodies the British Values as we show mutual respect and tolerance for people who may or may not agree with us.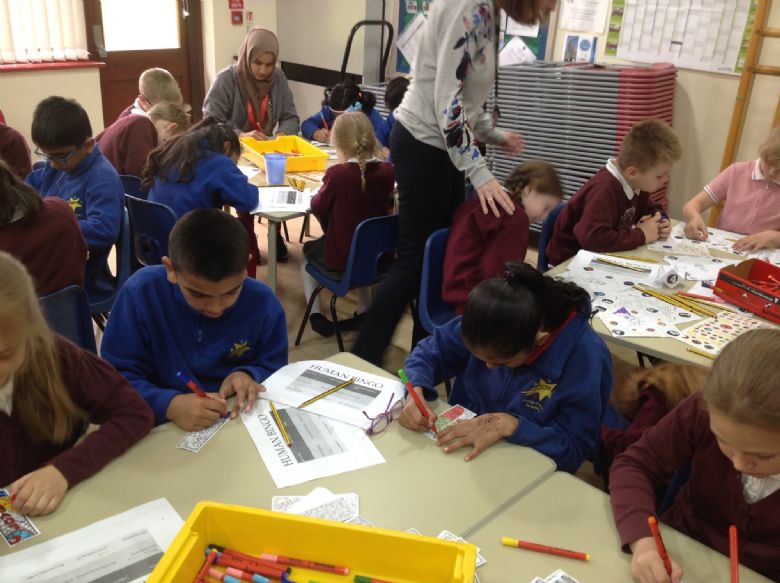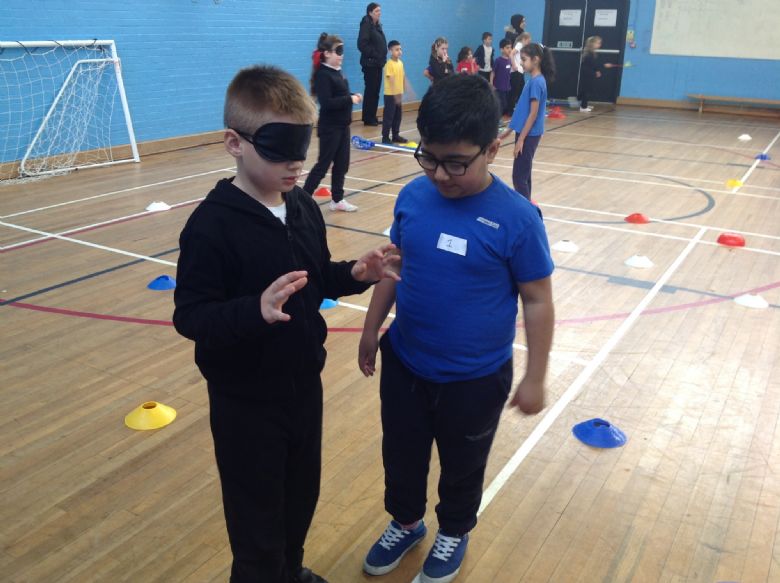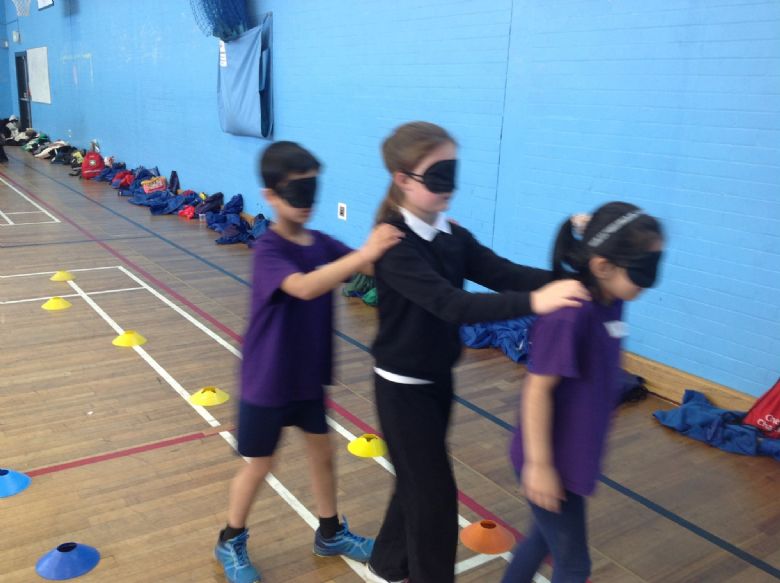 We met in January for the first time at Colne Primet. The children were put into 4 groups and took part in football, basketball, team races and a problem solving activity. They were encouraged to work as a team. They had great fun and were soon laughing and breaking down barriers in getting to know new people. It wasn't long before firm friendships had been formed.
Our second meeting was at Pendle Primary. The children were excited to walk down and see their new friends again. Through power point, artwork and play the children reflected on the common values we share as British Citizens. They then applied this understanding through different activities such as making bookmarks and mindfulness kindness colouring. They finished with a problem solving activity in which they had to build the tallest structure they could, using only straws! It was great to see the children working together, regardless of which school they go to, sharing ideas and respecting different opinions. The children now have a reminder of their special visit with a lovely friendship display.
2018
The last stage of the project was when Pendle Primary came to visit Holy Trinity. We played games together and then designed an adventure playground.
Building Bridges Project - Pendle Primary Academy visit to Holy Trinity