Autumn 1
. Welcome to the Class page for Autumn 1 learning in Class 3.
Take a look at our learning for this term ......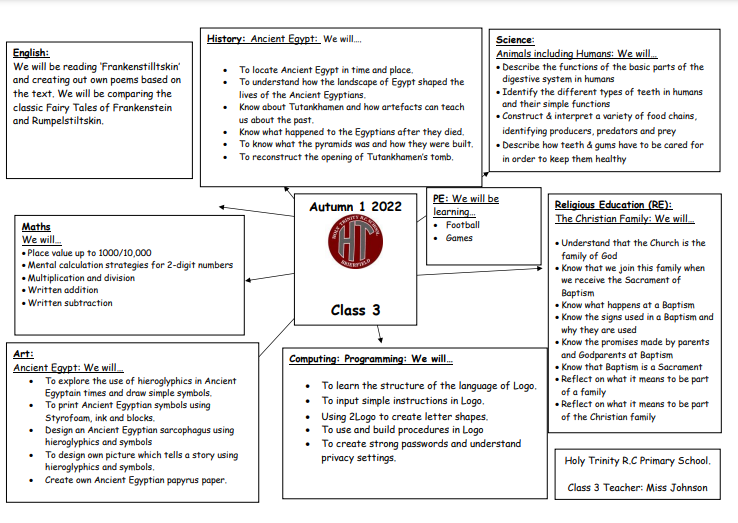 In science, we have been investigating our teeth. We conducted an experiment looking at the effects on our teeth if we weren't to brush them! We found that eggshells have the same proprieties as the enamel on our teeth. We placed 6 boiled eggs into 6 different liquids which we regularly drink; water, cordial, fresh orange juice fresh apple juice, and coke. We made predictions first and then monitored our eggs over 4 day.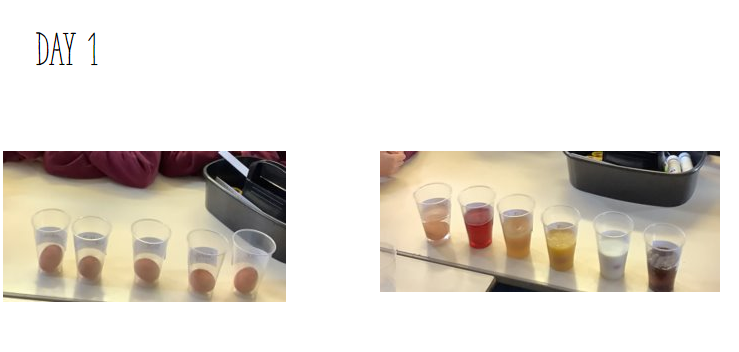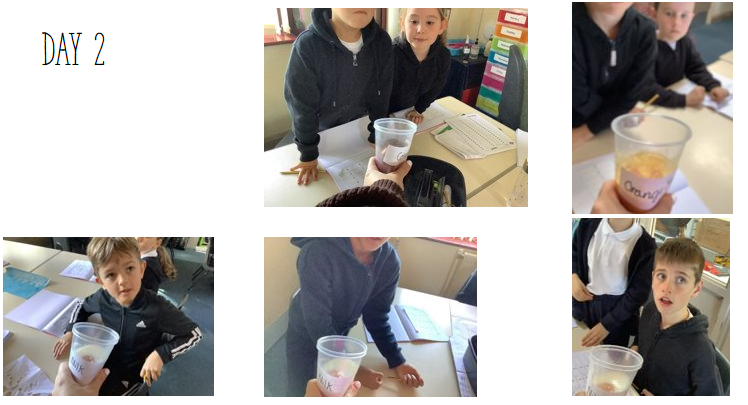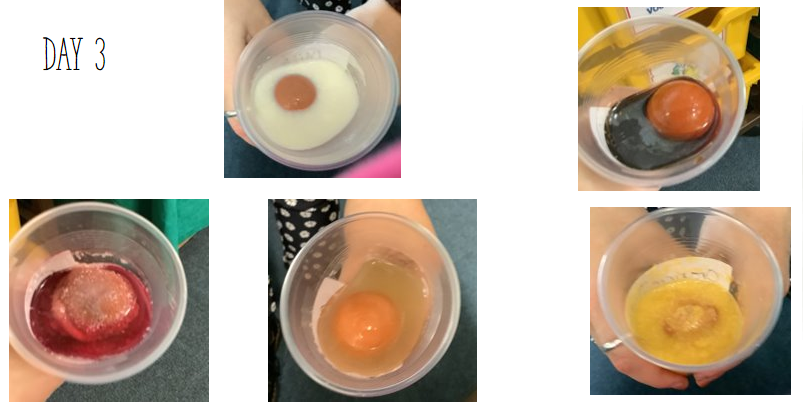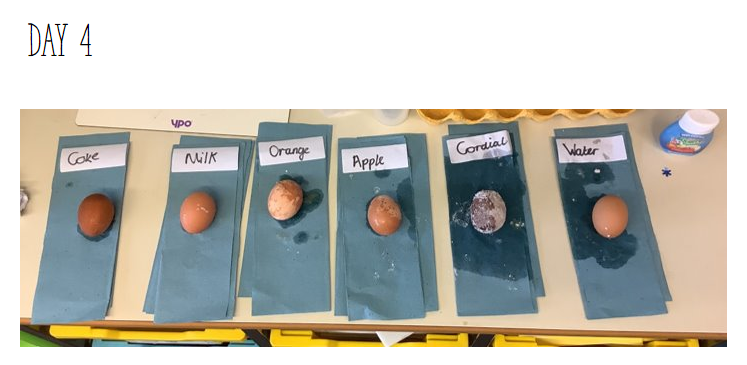 In history, we have been looking at Ancient Egypt. We have been researching about the mummification process. Thankfully, we no longer have to pull out brains through the nose! We had some fun wrapping each other up like mummies.