Autumn 1
Week 3
Another amazing week of learning in Class 2. It was Maths Week across the school and Class 2 joined in enthusiastically with great problem solving and creative thinking. Year 1 have been working hard to explore numbers to 10, making number bond or part-whole diagrams and learning about 1 more and 1 less. Year 2 have been developing their understanding of Tens and Ones and using that to add 2 digit-numbers. In English the children were creating and planning their innovated stories. In RE, the children continued to learn about Creation and Genesis by hearing about the story of the Fall. They showed super understanding of how we need to listen to God. In Music they began using the instruments and did great work with the drums, playing different rhythms. You are such amazing learners Class 2, keep it up!
Week 2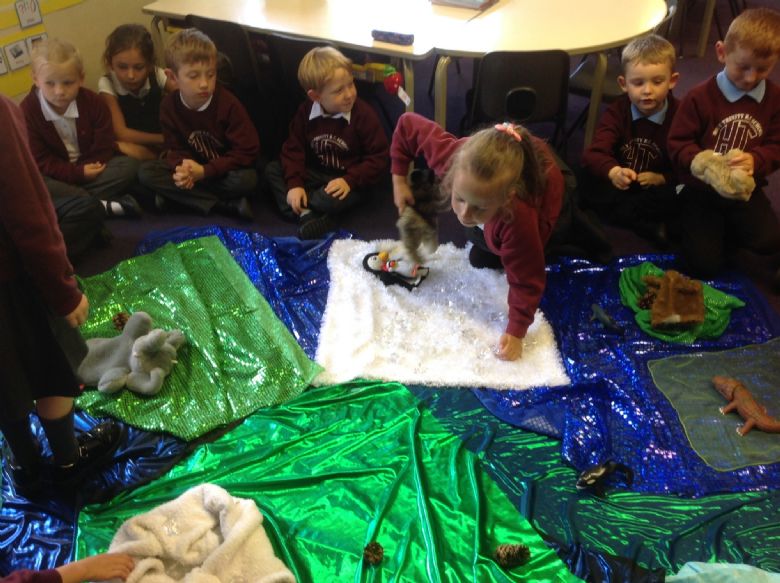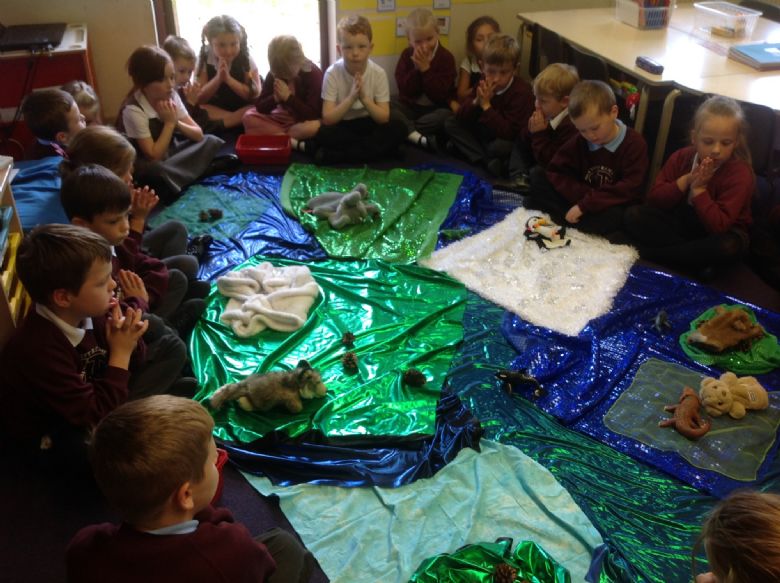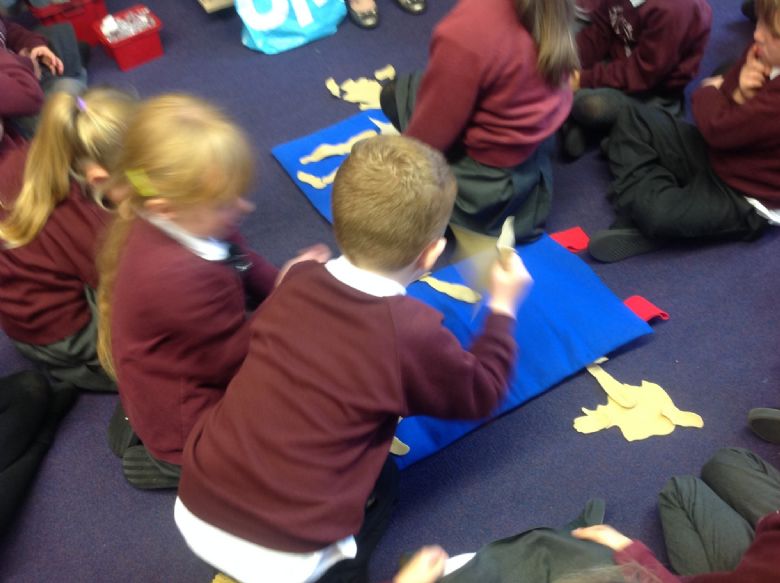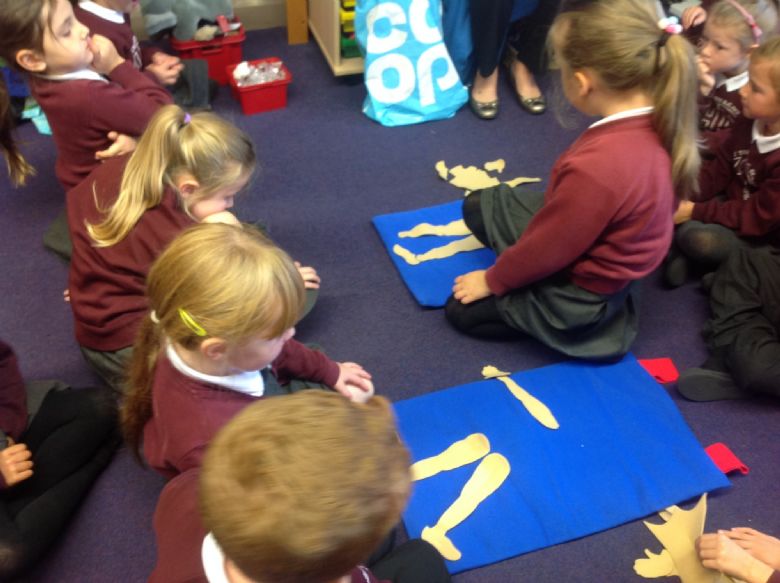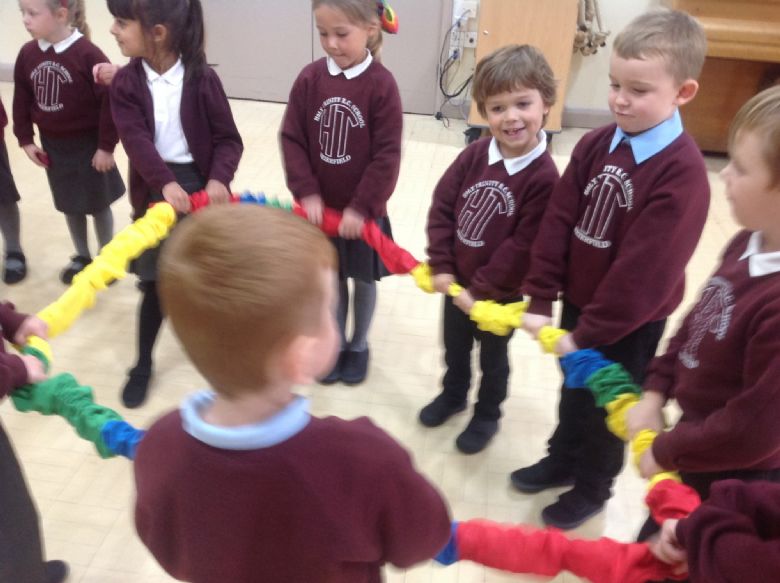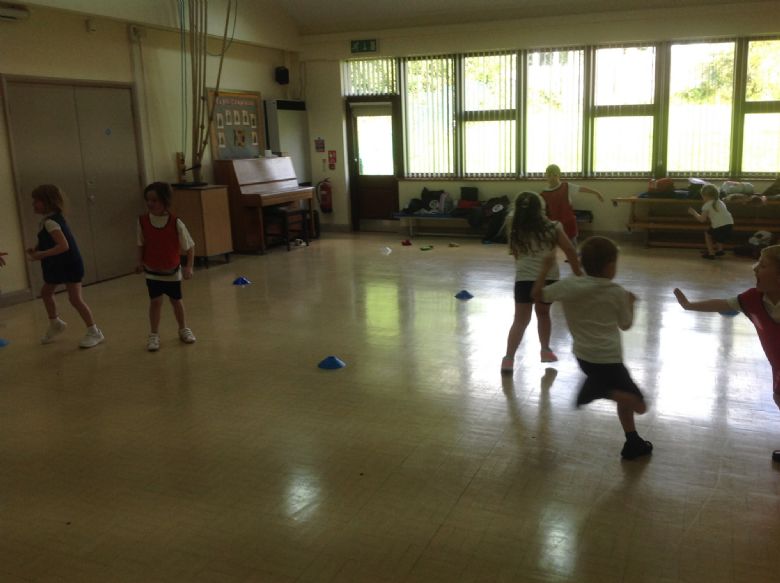 We are at the end of another successful and fun week in Class 2. The children are deep into their learning and have been working hard in all our subjects. They had fun learning body parts in French, and pretending to be surgeons. The class have begun their music lessons by finding the pulse, with different apparatus. On Wednesday some of the children attended their multi-skills club. In RE the children are learning about creation. We combined this with our Geography, to make our own map of the world, complete with animals. In Maths Year 2 have been using Base 10 equipment to become experts with tens and ones whilst Year 1 have been investigating numbers to 10 and using ten frames. Well done Class 2!
Week 1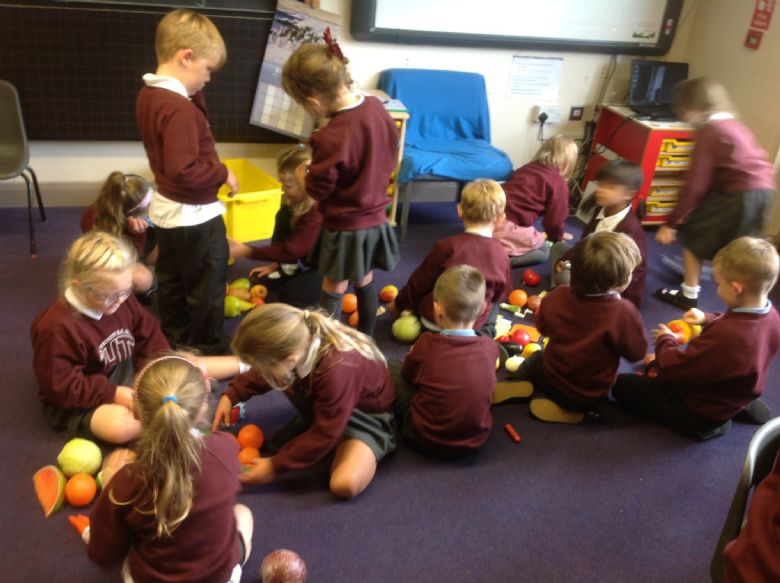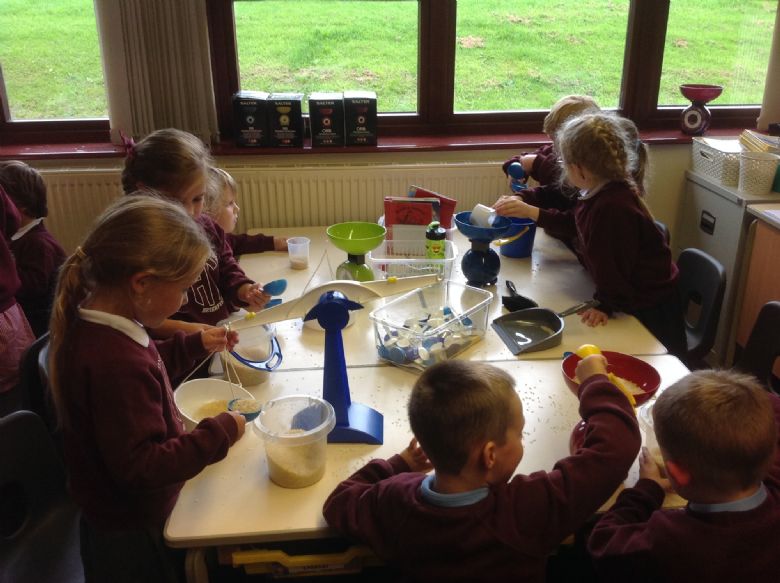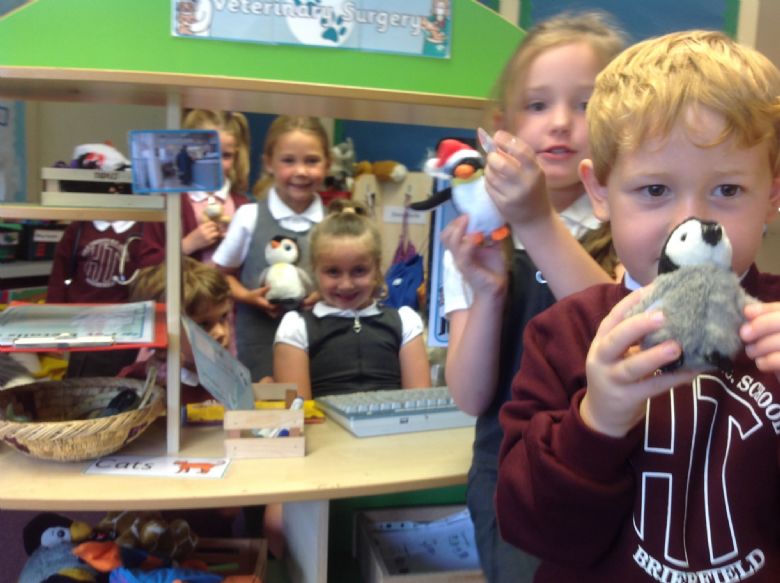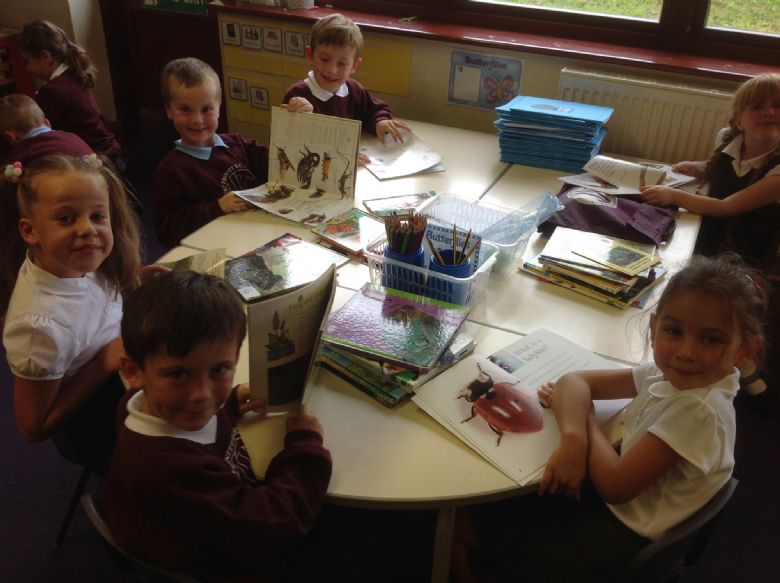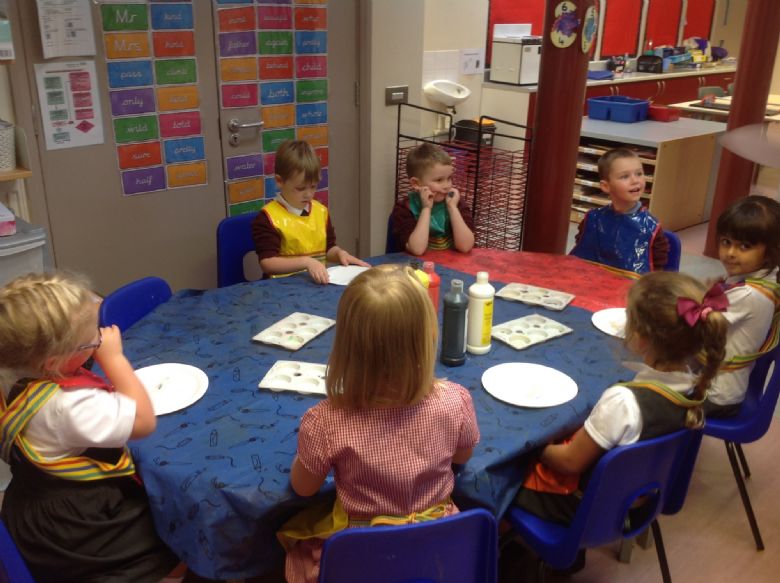 We have had a very busy and exciting week back to school. Year 1 have settled into Class 2 really well and Year 2 are showing how mature they are. We are all sure we will have lots of fun this year! We've already begun learning about animals and explored our vets role play area. We have practised weighing food using different scales and sorted food into groups. The children have enjoyed our first class story, The Pirates Next Door, by Jonny Duddle.
Homework Links
Lancashire Libraries: https://www.lancashire.gov.uk/libraries-and-archives/libraries/
Food Facts: http://www.foodafactoflife.org.uk/
Saints http://www.holyspiritinteractive.net/kids/saints/
http://www.ainglkiss.com/saints/
Topic Web