Autumn 1
Week 6
Wet weather didn't dampen spirits this week with lots more fun and learning. In Science the children investigated different tastes and learnt about the roles their tastebuds and saliva play in eating. English this week included writing the story of a short wordless animation about a dancer in a clocktower. The children did really well including good detail in their writing. In maths we focussed on statistics and made human bar charts as well as voting for a name for our new class penguin (now called Snowflake). On Thursday the children were delighted to visit the Life Education Bus and see Harold the Giraffe again, with lots of super learning about how to keep ourselves healthy and how to be kind to our friends.
Week 5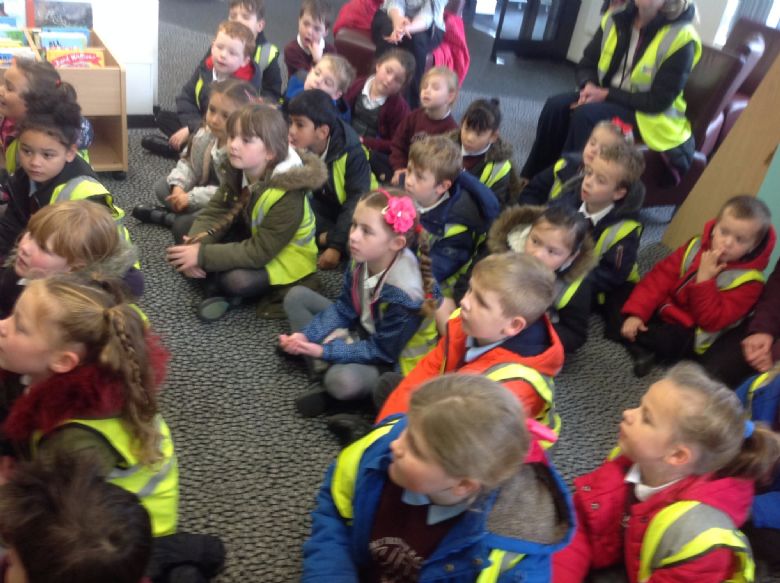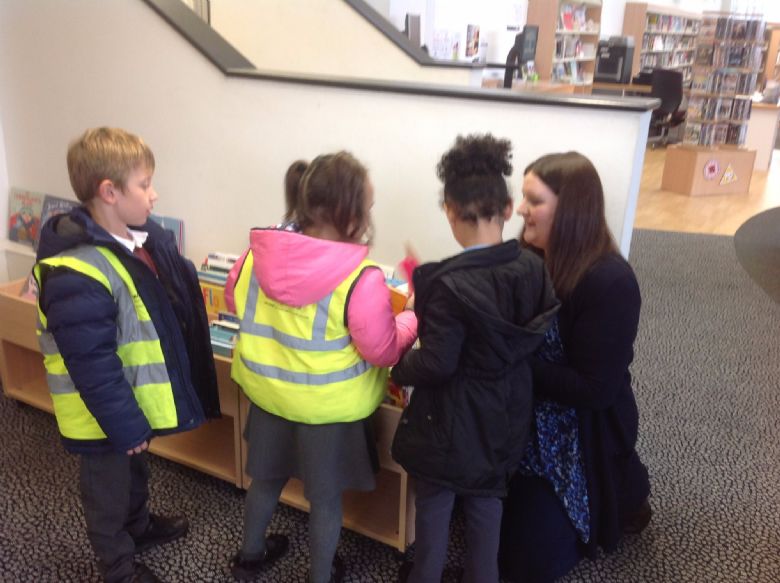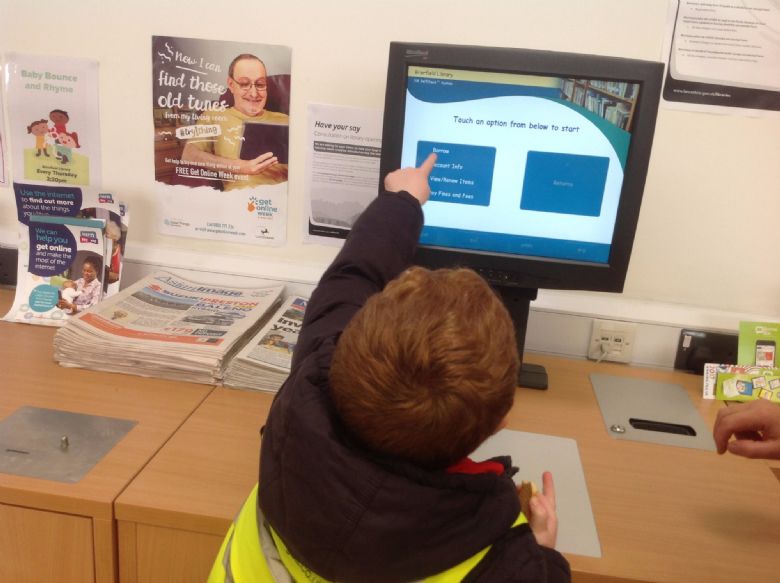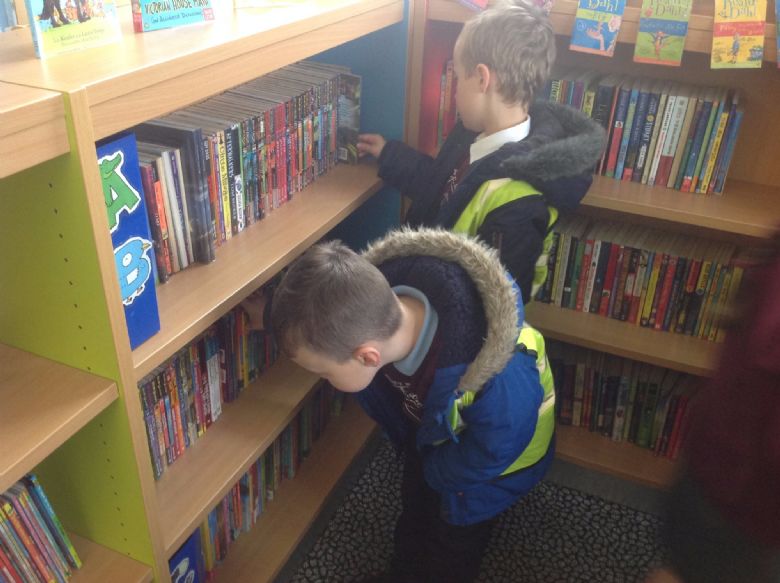 Another busy week with our fun visit to Brierfield Library. The children did very well walking down the hill on the cold damp autumn morning, and did even better walking all they way back up! They were such a credit with impeccable behaviour. The librarians read some stories then the children explored the library and found books to look at. They are all very keen to go back and get their own library cards.
Week 4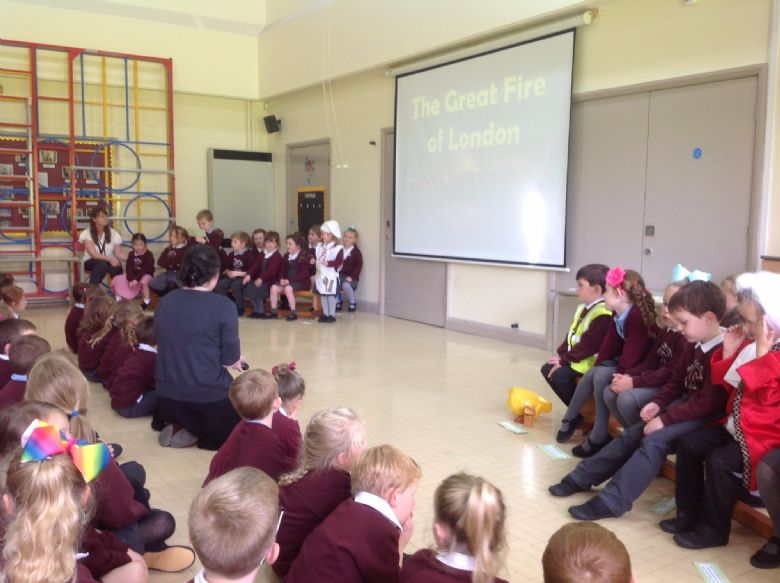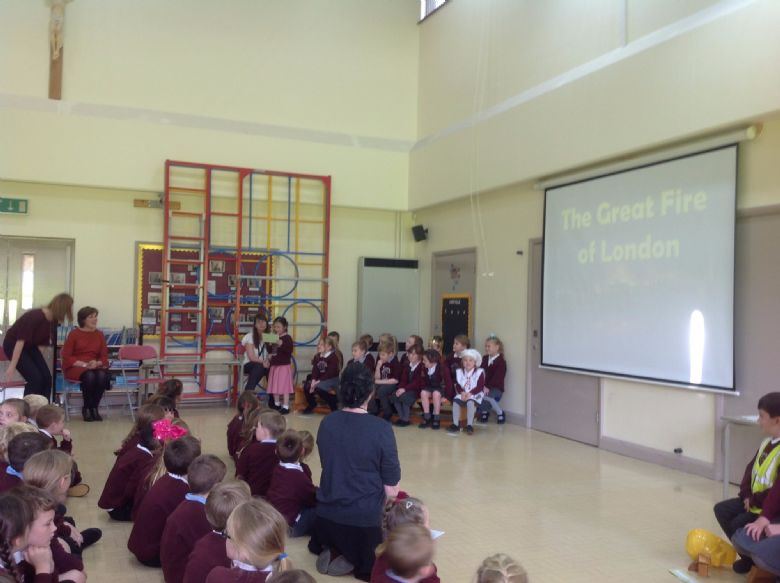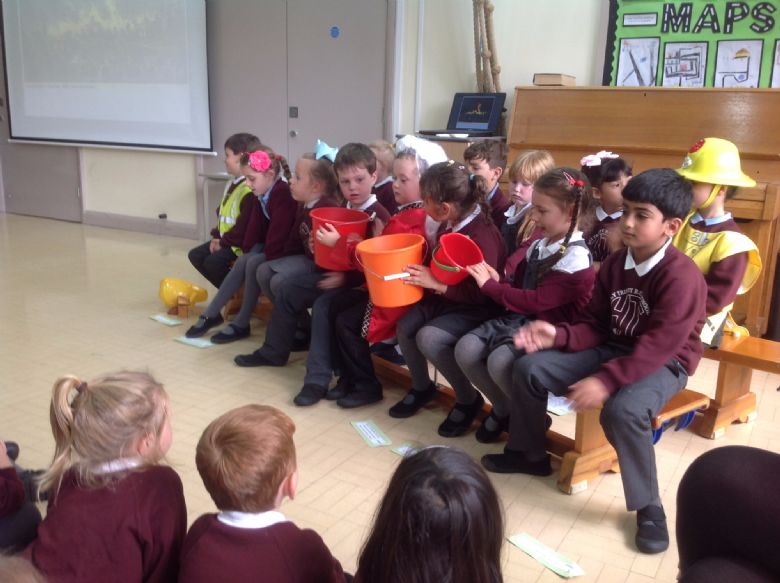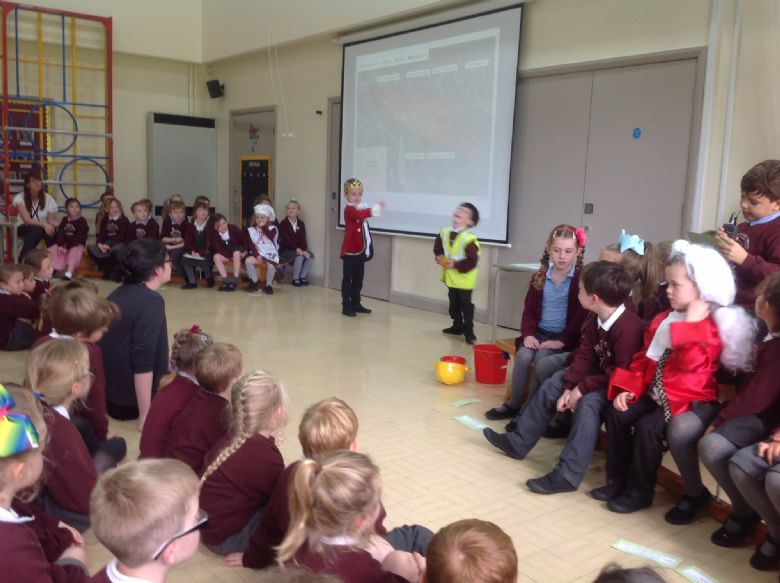 The big event of this week was preparing for our Class Assembly. The children continued to learn about The Great Fire of London, including using historical sources to ask questions about the past. They practised hard and did fantastically delivering their lines in front of the whole school and our guests too. In maths it's been lots of fun measuring. First we had to find things longer and shorter than the Giant's footprint so he didn't eat us! Then it was all about potatoes with weight and mass. Well done Class 2!
Week 3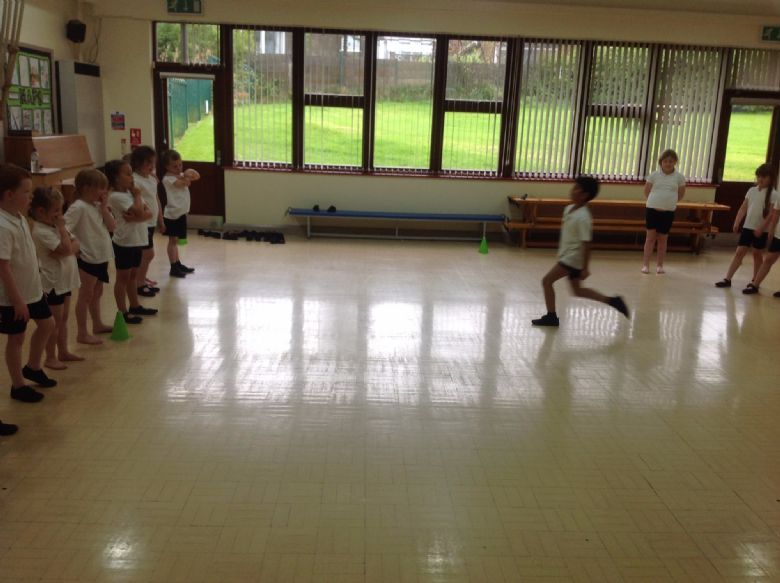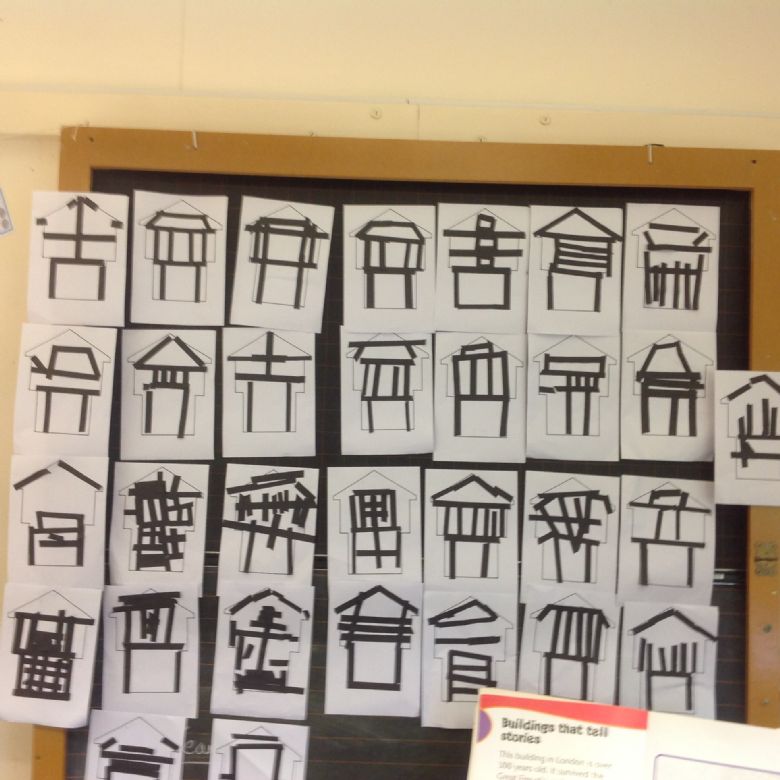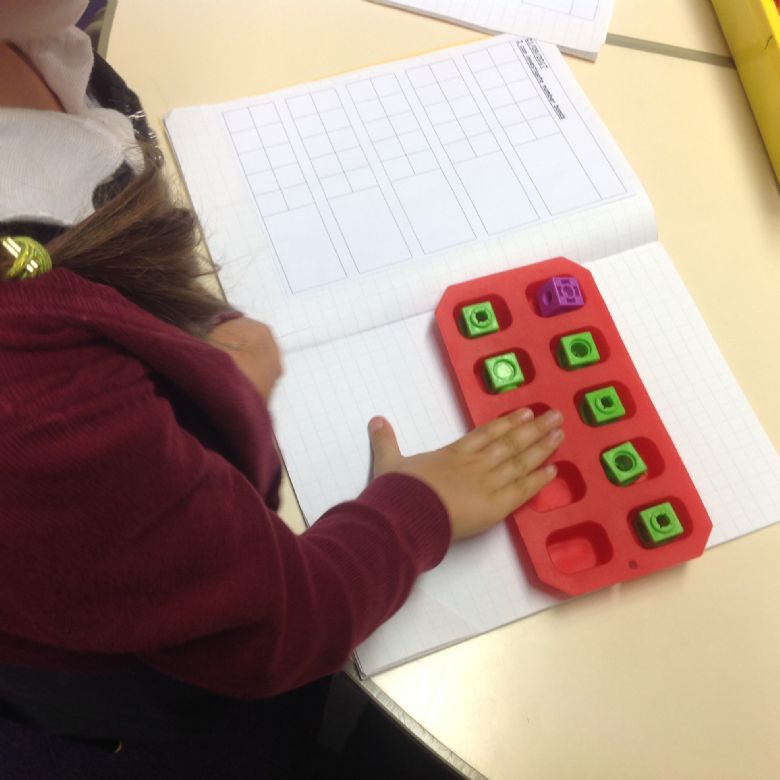 Lots more learning and fun this week. In maths we have been adding and exploring number bonds. We have been working hard at writing and improving our sentences. In history we have learnt lots about The Great Fire of London and made our own collages of houses from 1666. In music we were reading the score and playing the glockenspiel at the same time! Our PE is lots of fun as we learn core skills including changing direction quickly and looking for spaces. We love playing games in PE and working in teams.
Week 2 - Roald Dahl Week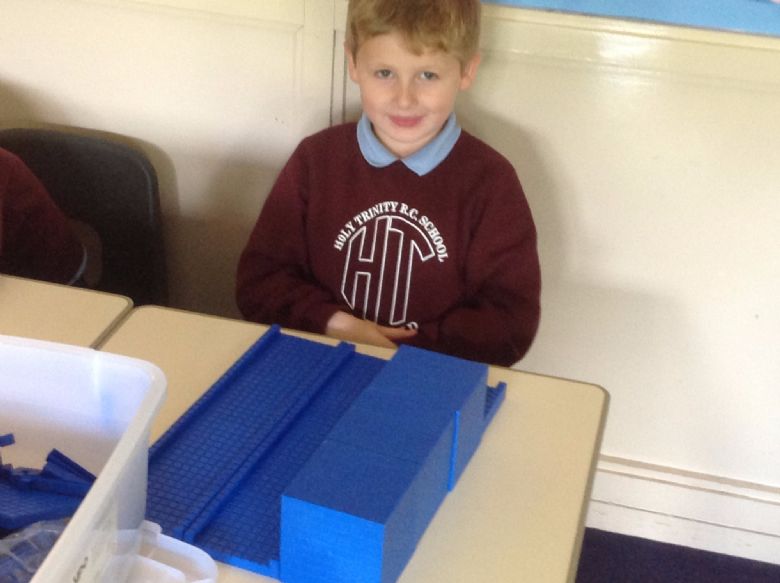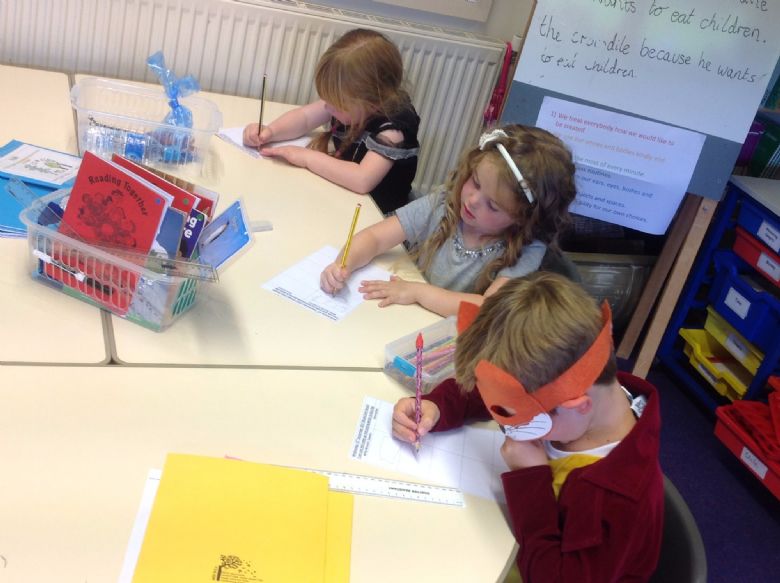 The children have had great fun this week learning about Roald Dahl. They enjoyed listening to the story The Enormous Crocodile and then rewrote the ending. The children looked fantastic on Wednesday in their outfits. They created their own Willy Wonka sweets after learning about his factory. The week ended with a really fun science workshop linked to Roald Dahl's creations. Finally, in DT they created their own bridges. Every design was unique. Well done Class 2 for another great week!
History homework link:
http://www.bbc.co.uk/cbeebies/radio/my-story-isabell-great-fire
Week 1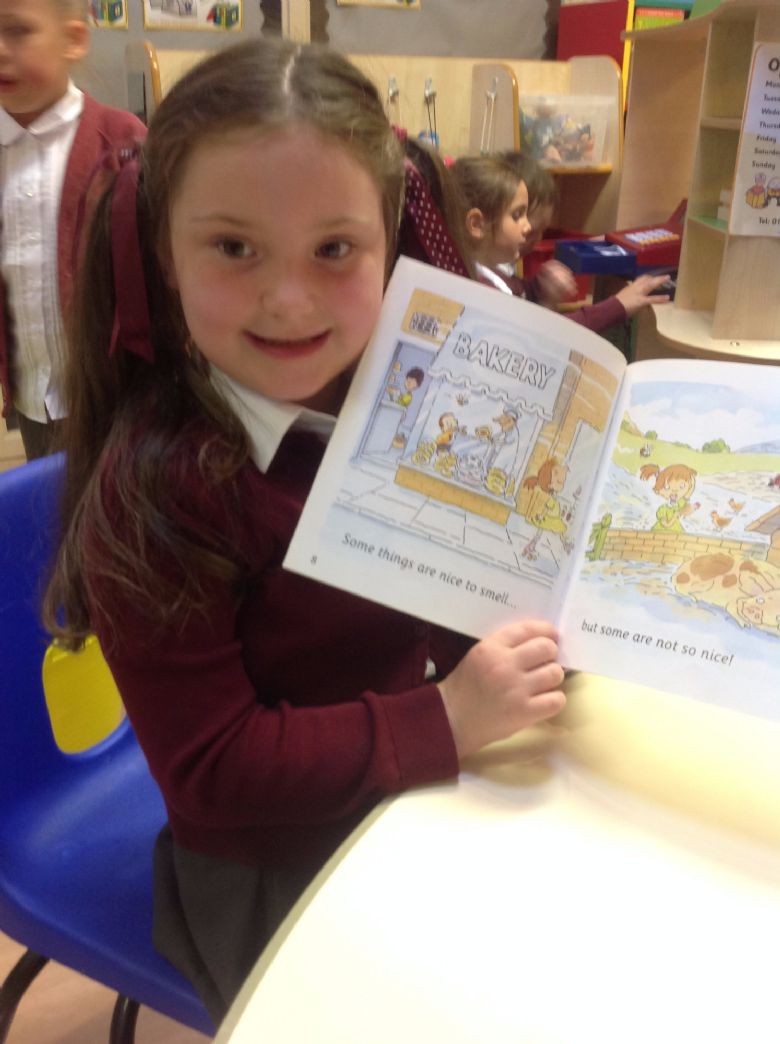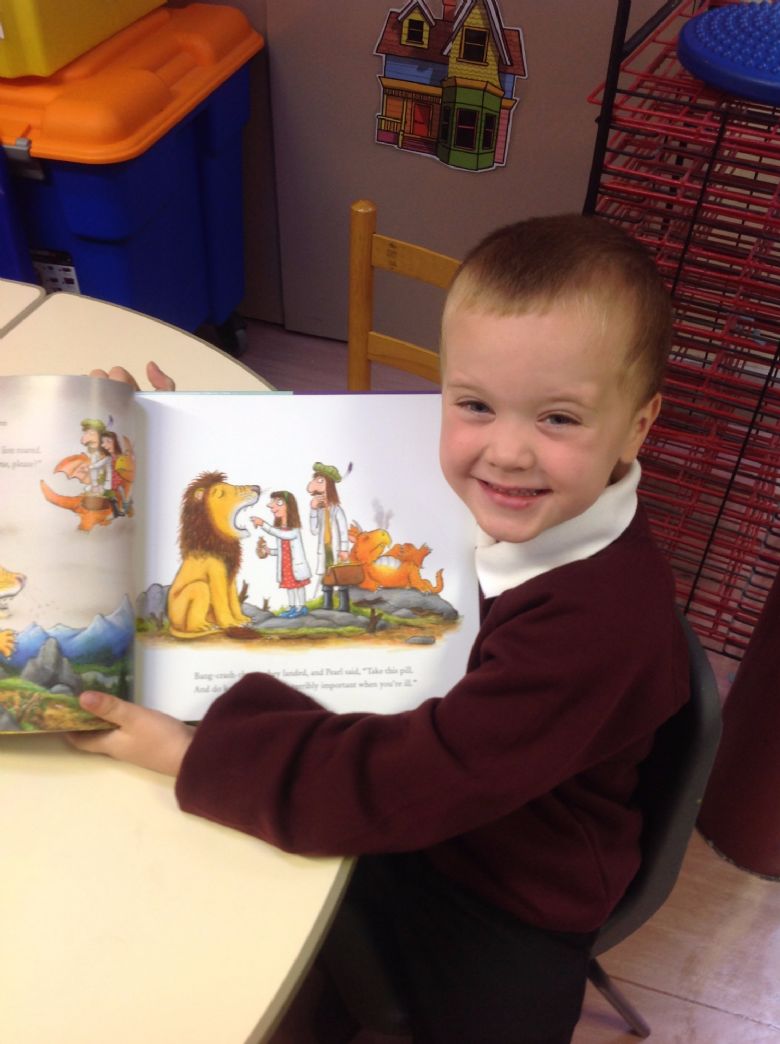 We have had a brilliant first week and start to the school year! We have been busy reading and playing in our Bookshop role-play area. In year 2 we have begun grammar with learning about the alphabet and the differences between vowels and consonants. In year 1 we have done really well at settling into class 2 and worked on our writing stamina. In maths we have been exploring maths resources (ask us about 100 squares) and counting larger numbers. We had a great time in science giving explanations to Rex the Robot for why a chair is not a human! Our RE included reflecting on all the things that make us wonderful. We all enjoyed writing time this Friday retelling the story of Cinderella whilst listening to classical music. We finished Friday with a creative challenge to build our own bridges. There were so many fantastic different ideas and designs. Well done Class 2!
Topic Web