Queen Street Mill Visit Class 3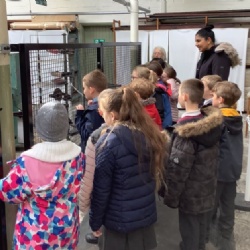 .
Class 3 had a great day at Queen Street Mill learning all about life in the past as part of their Victorian topic in History
They learnt about how steam drove the machinery, and how to weave. They looked at the toys children would have played with and the day ended with a visit to the weaving shed to see and listen to a loom working...it was very noisy!!