Cooking Club - Week 2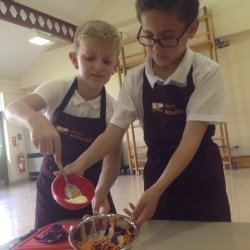 The year five children cooked vegetable skewers glazed with honey and mustard. The children enjoyed cooking the various vegetables and fruits. They used tomatoes, onions, aubergines and courgettes.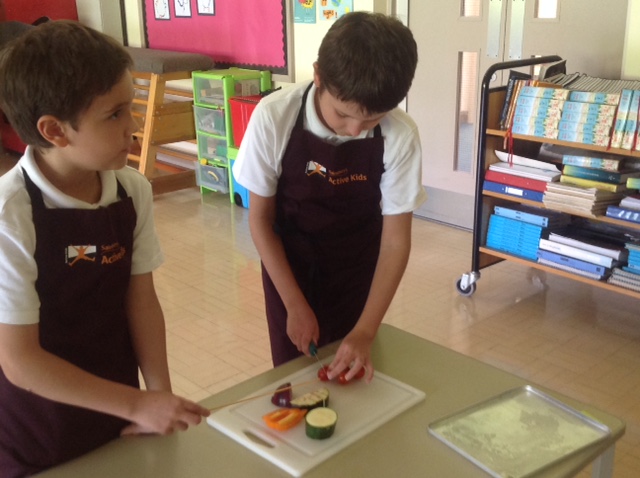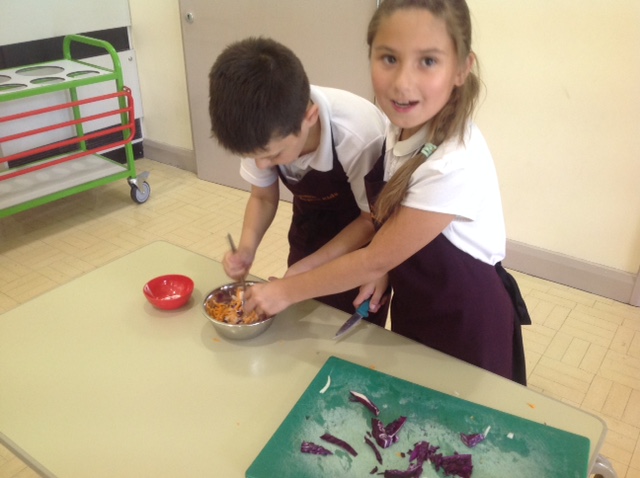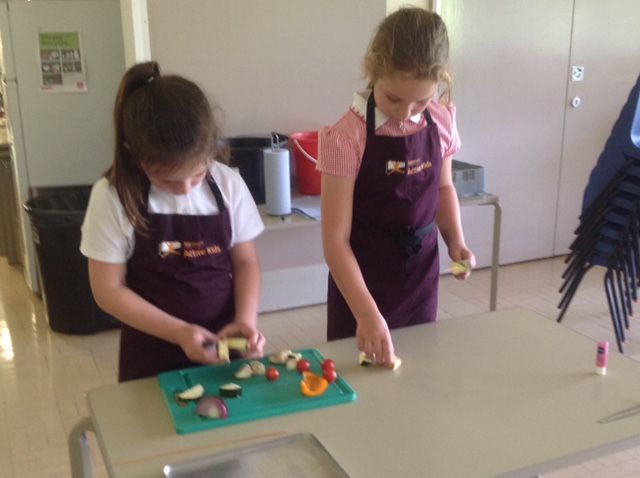 Whilst the vegetable skewers were cooking they made a coleslaw. They chopped onions, carrots and cabbage and added mayonnaise sauce. It was delicious.