Science and Industry Museum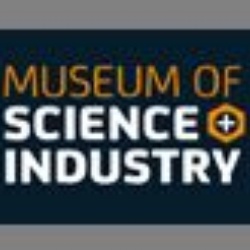 Our Juniors enjoyed a trip to the Manchester Science and Industry Museum. They learnt about Manchester's industrial past and about the fascinating stories of the people who contributed to the history and science of a city that helped shape the modern world. The museum is located on the site of the world's oldest surviving passenger railway station.
Our children enjoyed the museum's action-packed galleries, working exhibits and saw costumed characters telling the amazing story of revolutionary discoveries and remarkable inventions both past and present. They explored and solved science problems in the interactive room 'Experiment.'
They took part in a workshop called 'explosions.' They learnt many things such as, the expansion of steam can cause an explosion, but the change of water into steam is reversible. That setting cotton on fire is an irreversible change, and that fire can give off lots of heat energy. The ingredients of a fire triangle, as we set a variety of metals on fire and create a flame rainbow. How the energy from an explosion is distributed in all directions, and that it can also release sound energy. How you can channel the energy an explosion releases and therefore the energy of motion.
It was a memorable day out for everyone!