Reach Out - Anti Bullying Message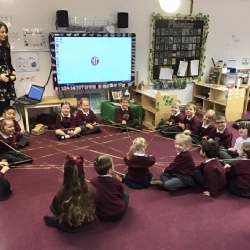 This week was Anti-Bullying Week. Our pupils heard more about this year's theme "Reach Out" during assembly.
In class, they did various activities around this theme.
Anti-Bullying Week 2022 Call to Action
"Bullying affects millions of lives and can leave us feeling hopeless. But if we challenge it, we can change it. And it starts by reaching out.
Reach out to someone you trust if you need to talk. Reach out to someone if you know they're being bullied. Reach out by being the change you want to see.
It takes courage, but it can change lives.