World War 1 The role of woman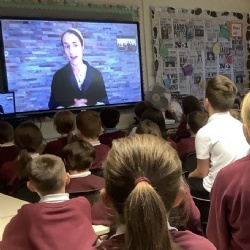 Class 4 had a special visitor appear on their screen. . Charlotte, from World War I travelled back in time to talk to the children about the changing role of women before, during and after the Great War.
Pupils heard about the role of women during WW1 in this engaging virtual visit. From working in munitions factories to playing in all-women football teams, it was such an unusual time for those on the homefront.