Queen Elizabeth 1926-2022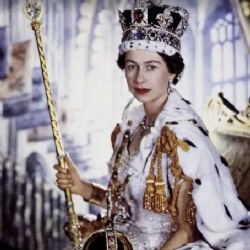 As the nation comes to terms with the sad news of the death of Her Majesty Queen Elizabeth II, we ask all to pray for the Royal Family, our communities, our government, our nation and the commonwealth.
Throughout her life the Queen spoke openly about her faith and how the gospel aided and directed her as our Sovereign. She spoke of her role as a servant leader ensuring that the promises she made, in the sight of God and before His people, at her coronation were fulfilled. She was revered and honoured by the world's leaders. She travelled the world and spoke with dignity and respect for all cultures and traditions and challenged those in authority and power to work justly for future generations.
The children met this morning in the hall to join together during a time of reflection and thought. We shared information, thoughts and prayers together before beginning our day in the classrooms. There were opportunities for the children to talk about their feelings about this.