Spring 2
English - Story Writing
After reading The Iron Man, by Ted Hughes Class 3 have been writing their own versions of the story. First they created their own characters made out of a single material, such as Pebble Man. Then they developed their characters, setting and plot to write a full story. They made great use of interesting vocabulary and different sentence structures. Well done Class 3.
Art - Observational Sketching
In class the children are working hard to develop their observational skills as well as their hand-eye co-ordination. The task involved copying the same design repeatedly, as accurately as they could. Lots of concentration was needed!
French - Mother's Day
The children have learnt about Mothers' Day in French and learnt key phrases.
History - The Stone Age
Class 3 are enjoying learning about the Stone Age. They went outside and had a go at their own cave painting. They also performed an assembly for the school and parents with lots of interesting information.
FairTrade Fortnight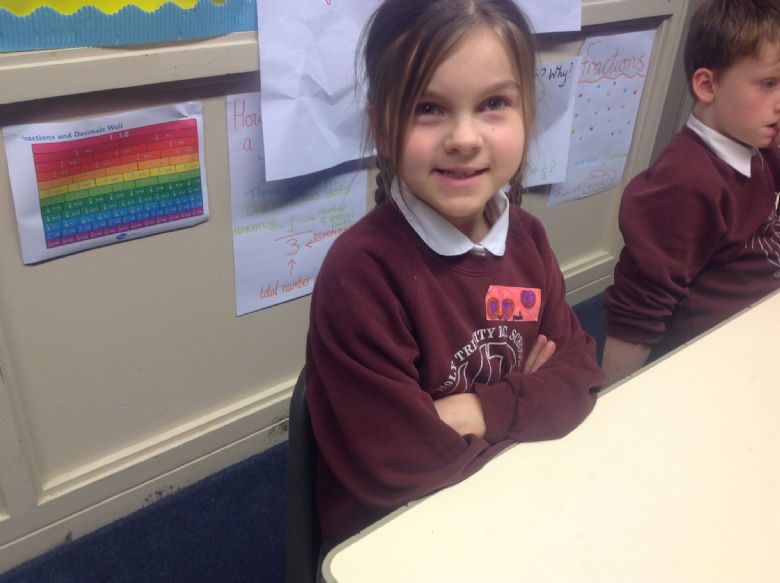 Class 3 wrote beautiful, impassioned letters to the Grown-Ups of the World, explaining what they think isn't right in the world and how it should be fixed. They also learnt about logos and designed a new fairtrade logo, then created it on a sticker to wear with pride!
PHSE - The 6 Habits - OneGoal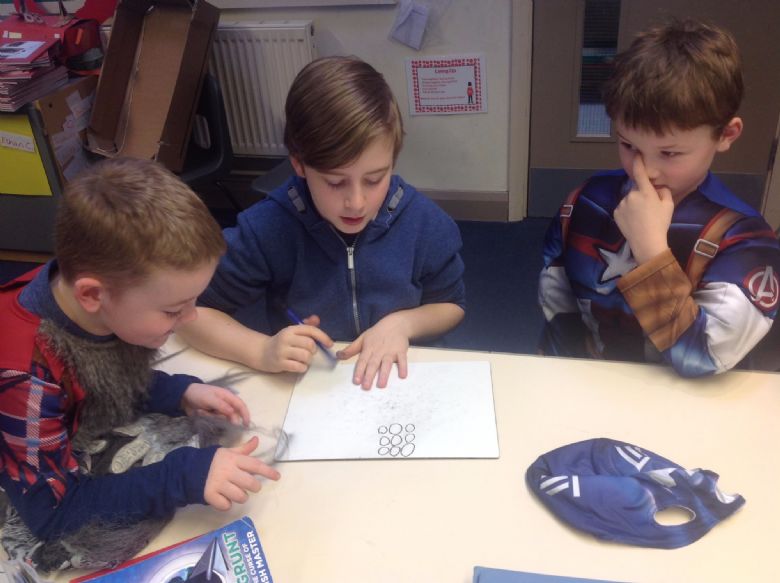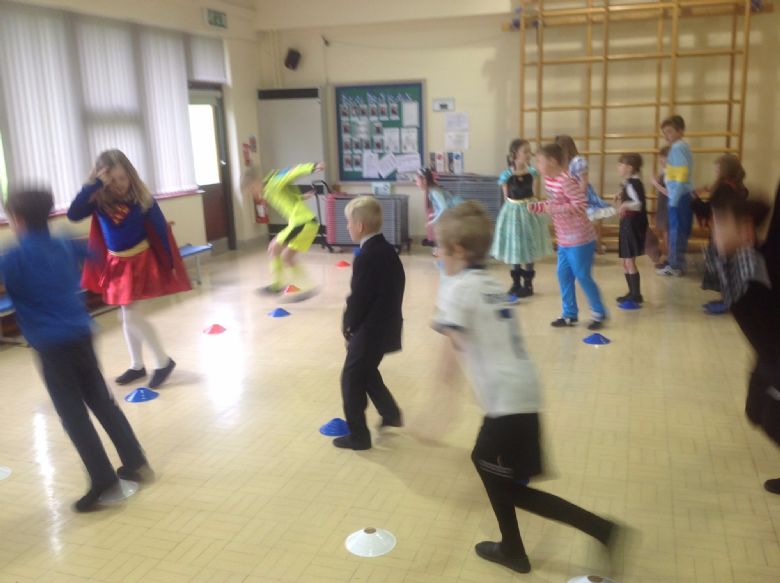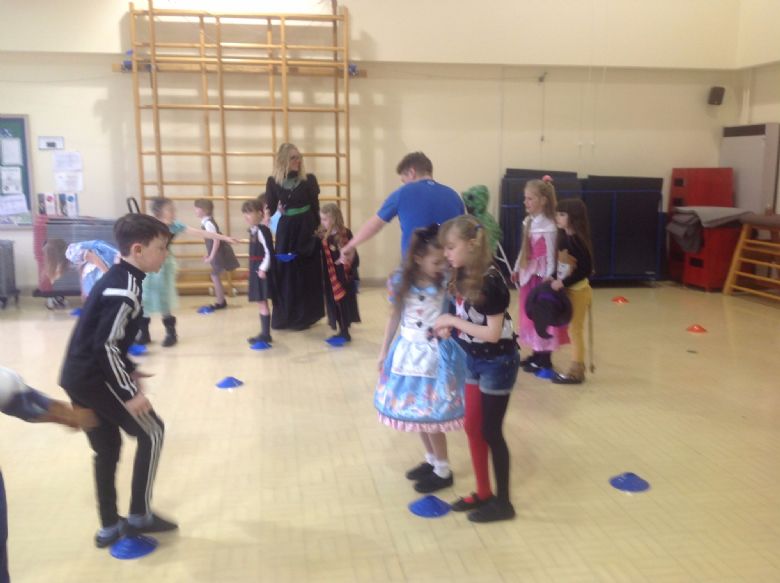 We began our first One Goal workshop learning about the 6 Habits and had a go at some team challenges where we had to share ideas and think of everyone in our group. We're looking forward to developing the 6 Habits throughout our lessons.
World Book Day Dressing Up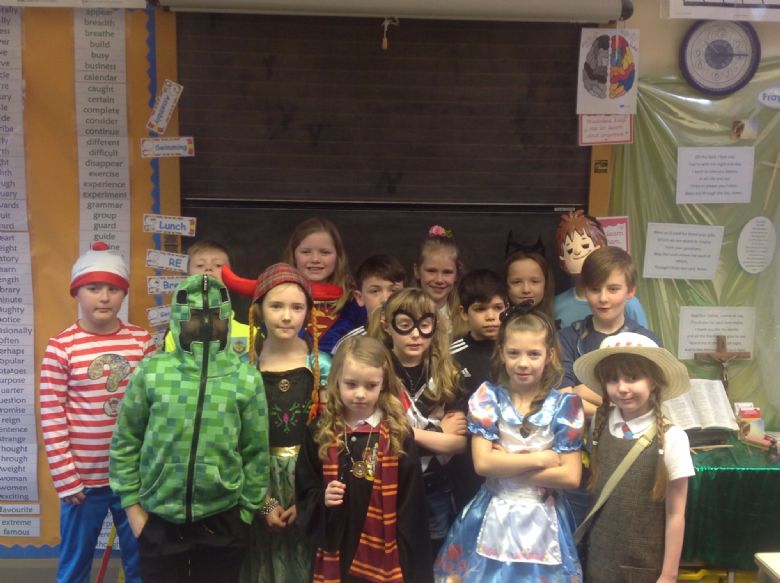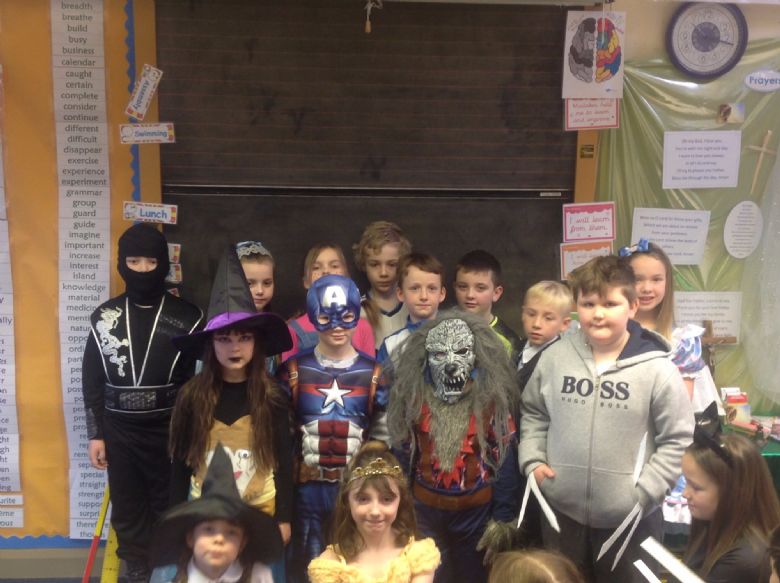 Class 3 looked fabulous in their range of costumes for World Book Day. Thank you to everyone who helped put their costumes together!
Book Review and Cover Competition Winners
Well done to our winners of the book review and book cover competitions. All the children worked hard on their entries and showed a great love of books across a range of authors and genres.
Book Week Storytime
Class 3 enjoyed a special treat when Mrs Lyle came to read us the next chapter of The Iron Man by Ted Hughes which we are studying in English. It was a treat for Mrs Lyle too as it was the first book she ever read to a class of children.
Computing & Science - Sound & Audio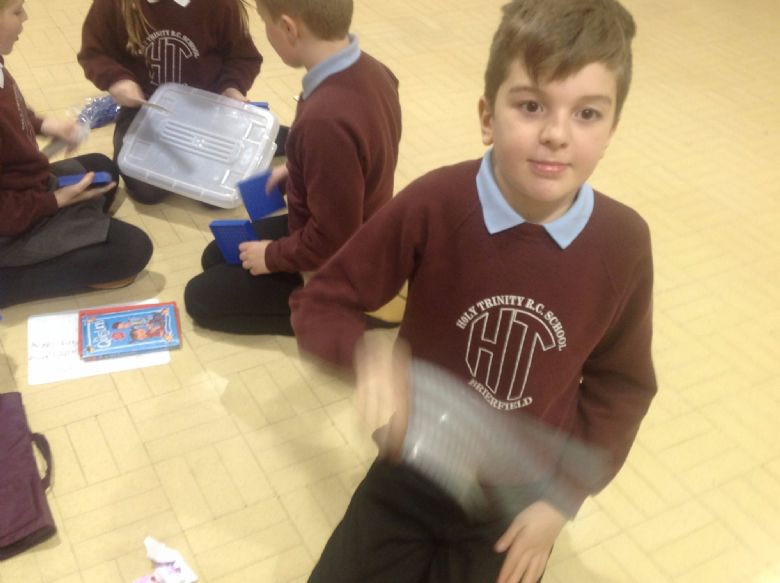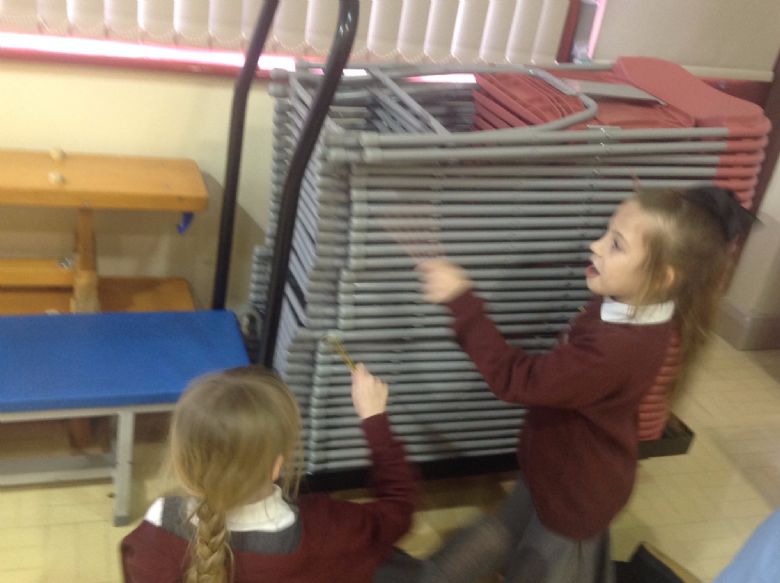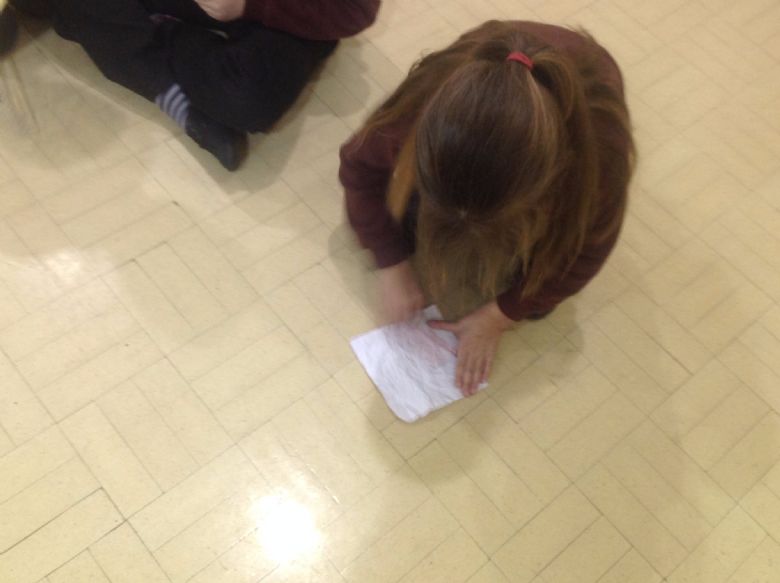 The children learnt about Foley artists, who make the sound effects for TV and film. Then they created their own sound effects using classroom objects. They experimented with different ways of using these objects. Finally we performed and recorded our sound effects as a whole class.
Book Week - Steve Hutton the Illustrator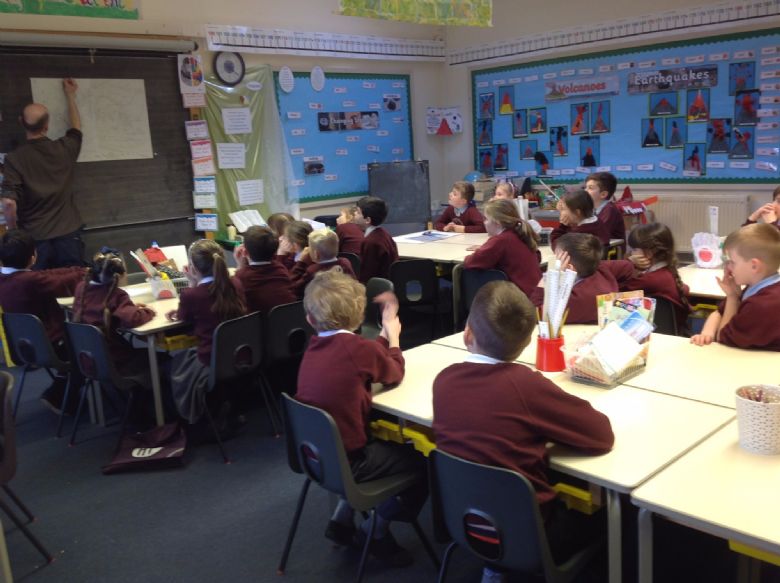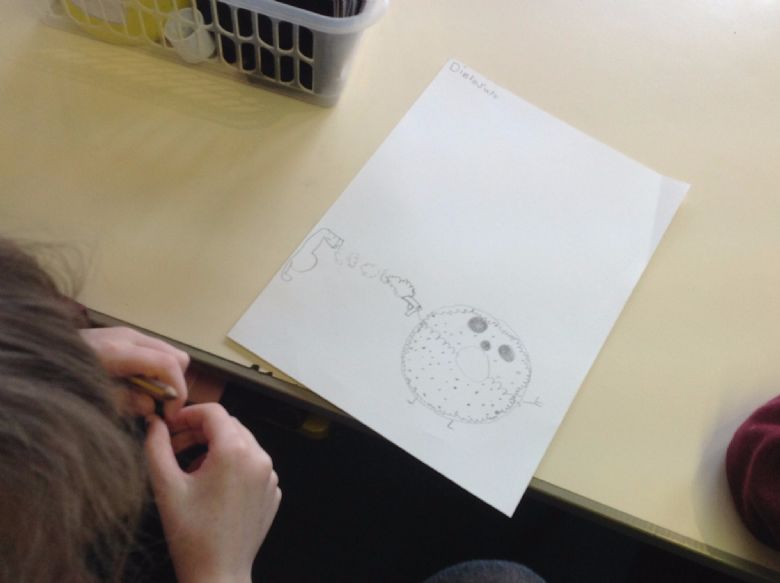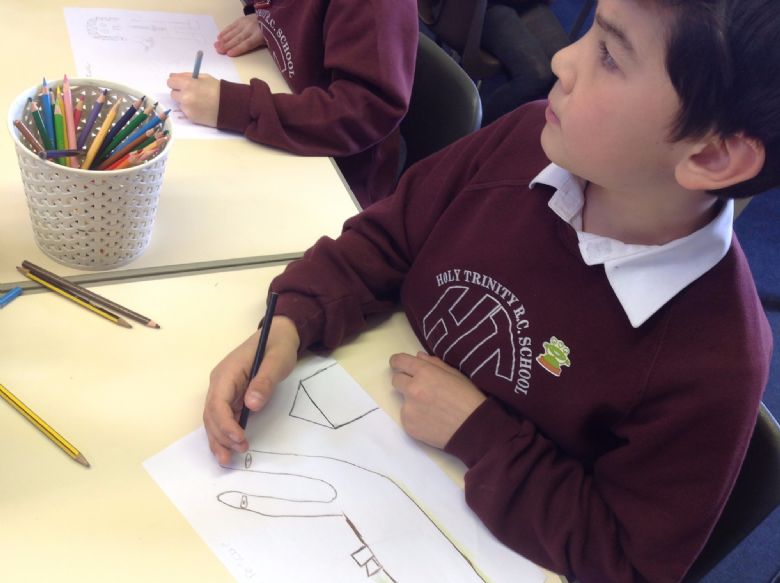 Class 3 were wowed and inspired by the work of Steve Hutton, the illustrator who gave us a workshop as part of book week. He talked to us about how he creates his art, gave us a fantastic demonstration, then set us off creating our own book covers. We had a great time and learnt alot!
Jewel Containers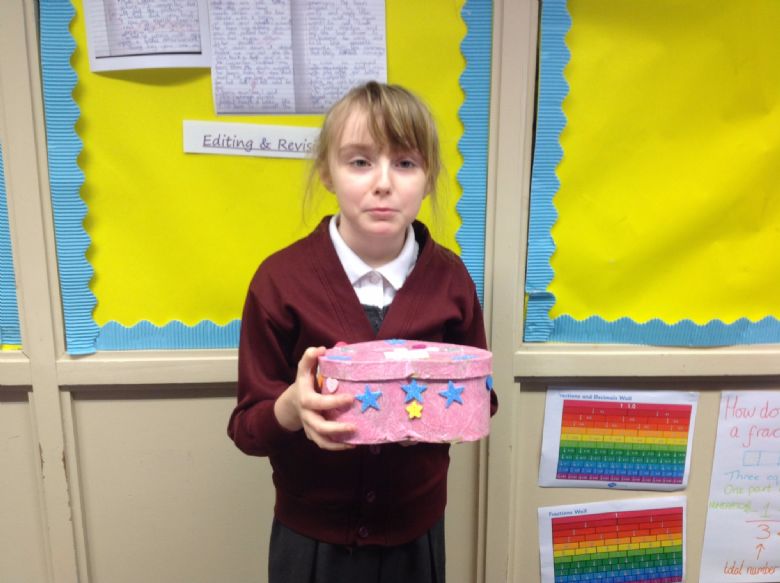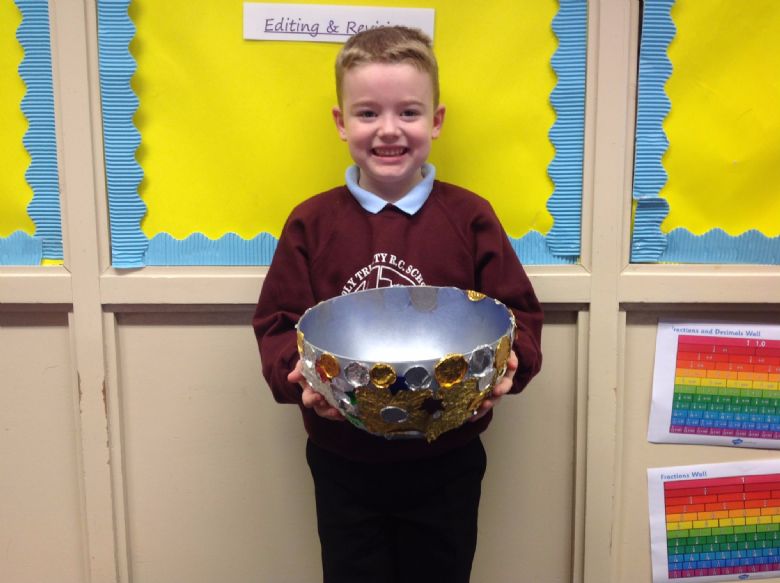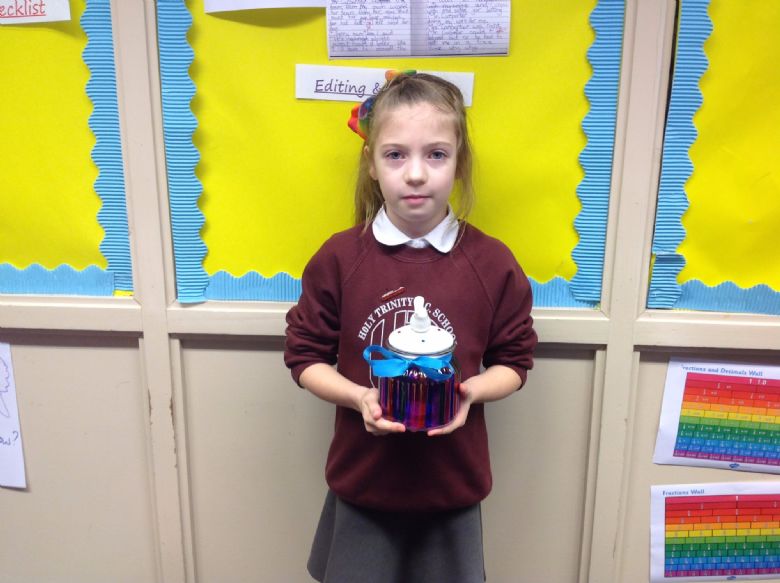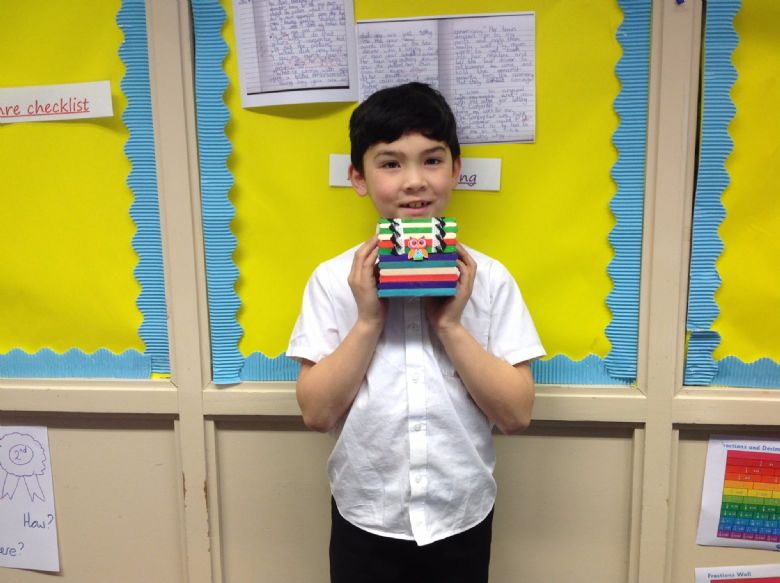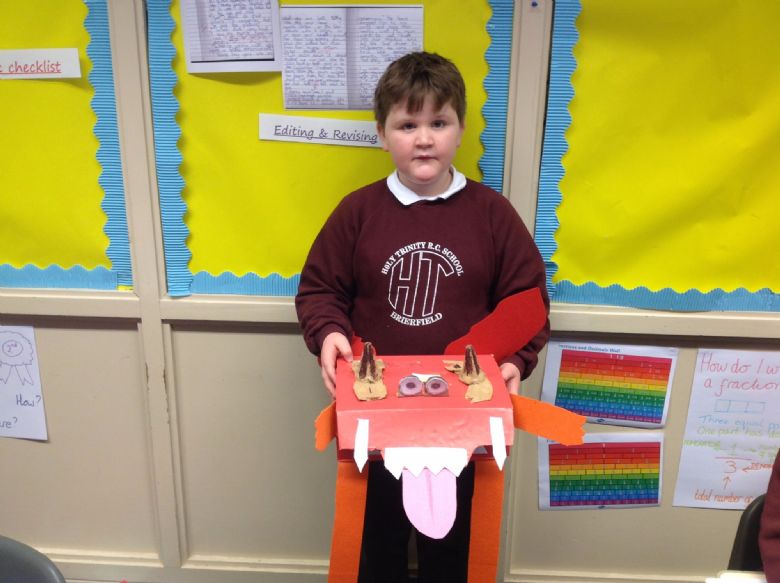 The children have done a brilliant job of making containers to hold all the jewels that we earn as a class for our good behaviour. They're so wonderful and we can't wait to use them!
PE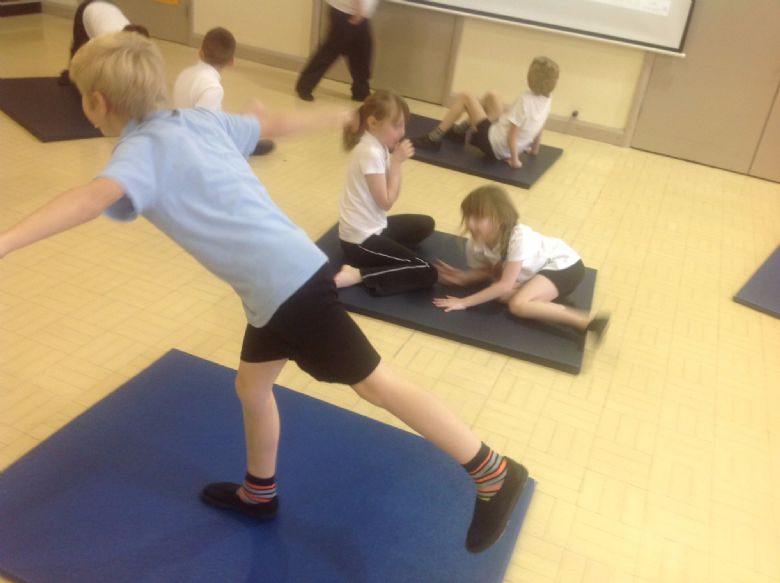 Class 3 have been working hard to develop and perfect their gymnastic moves, such as holding balances and travelling in different ways.
Take a look at what we're learning this half-term.